Economy shrank 0.1 per cent in July before August rebound, StatCan reports – Alaska Highway News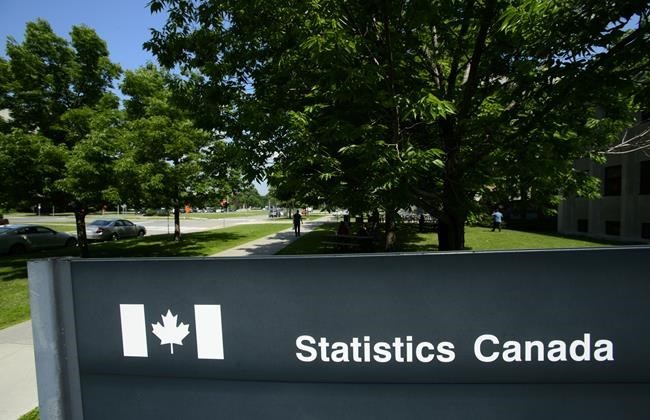 OTTAWA — Consumers appears to have helped the Canadian economy through a July stumble, as Statistics Canada reported Friday that real gross domestic product dropped 0.1 per cent in the month before rebounding in August.
The July figure was better than the agency's initial estimate of a contraction of 0.4 per cent, as warmer weather, easing of public health restrictions and lower COVID-19 case counts packed patios and saw Canadians travelling.
The accommodation and food services sector, which has felt the brunt of public health measures restricting in-person services and travel, rose by 12.5 per cent in July, marking the second straight month of double-digit growth.
Air transportation rose 67.7 per cent in the July travel season after fully vaccinated visitors were no longer required to quarantine as of July 5.
The boost in service-sector spending appears to have carried over to August as well into September based on some early indicators for the just-completed month, TD senior economist Sri Thanabalasingam said.
Still, each sector is still well below where it was just before the pandemic struck. The accommodations and food services sector in July was 21.3 per cent below February 2020 levels, while air transportation was nearly 83 per cent below pre-pandemic levels.
"As it starts to close off on its pre-pandemic level, that's when we can start to see growth slow," Thanabalasingam said in an interview. "And then moving into the fall and winter, we're probably going to see some some risks, especially in the form of the the fourth wave and cooler weather, impacting spending in those areas."
Statistics Canada said total economic activity in July was about two per cent below pre-pandemic levels recorded in February 2020, a gap that closed to one per cent in August when factoring in the agency's initial estimate of an increase of 0.7 per cent in GDP for the month. The August GDP figure will be finalized at the end of October.
RBC economist Claire Fan wrote that further increases in GDP are going to be harder to come by, particularly into next year as inflation concerns replace worries about growth and central banks, like the Bank of Canada, consider raising their rock-bottom interest rates.
In Canada, the decision would come against the backdrop of promised new federal spending that the Trudeau Liberals pledged on the campaign trail.
A post-election analysis by Rebekah Young, Scotiabank's director of fiscal and provincial economics, estimated that the $13 billion the Liberals promised in new spending this fiscal year and next could add around two-tenths of a percentage point to output, but may also force the central bank to raise rates sooner than planned.
She wrote that a half-a-percentage-point increase in the target overnight rate would temporarily dampen economic activity by about 0.2 percentage points of GDP, effectively offsetting the fiscal boost.
The central bank has a scheduled rate announcement later this month. BMO chief economist Douglas Porter said the economic indicators released Friday help reinforce the view that the Bank of Canada will further roll back its bond-buying program that is designed to encourage interest rates on mortgages and business loans to go, and stay, low.
While the majority of sectors Statistics Canada tracks grew in July, declines in sectors such as agriculture, utilities and manufacturing more than offset any gains.
Heat and drought in the West cut crop production, except cannabis, to its lowest level since November 2007, while cooler weather in central Canada helped drive down utilities spending by 4.9 per cent. Meanwhile, ongoing supply-chain constraints drove down manufacturing by 1.1 per cent in July.
The construction sector fell by 0.9 per cent, which Statistics Canada said was driven by a third straight month of declines in residential building activity after reaching a record high in April.
"That said, housing markets appear to be perking up again, and these sectors could reaccelerate, particularly if consumers end up spending more time at home again this winter," said CIBC senior economist Royce Mendes.
This report by The Canadian Press was first published Oct. 1, 2021.
Jordan Press, The Canadian Press
Top economists call for radical redirection of the economy to put Health for All at the centre in the run-up to G20 – World Health Organization
The COVID-19 Pandemic has brought into focus the stark reality of the large and growing inequities across the globe in access to health care and health products: for every 100 people in high-income countries, 133 doses of COVID-19 vaccine have been administered,
while in low-income countries, only 4 doses per 100 people have been administered.
Yet, to date, the world continues to follow the same economic paradigm that doesn't change the underlying finance structure and applies outdated thinking on economic development, which stands in the way of Health For All. As the G20 Summit approaches
in Rome from 29-31 October, where, first, health and finance ministers, and then heads of state and government, come together, there is a window of opportunity for a radical redirection from health for the economy to the economy for health for all.
The critical challenge is both to increase the magnitude of the finance available for health and to govern it in a more directed and effective manner.
The World Health Organization (WHO) Council on the Economics of Health For All (WHO Council on the Economics of Health For All) calls now, more than ever, for clear, ambitious goals to mobilize and focus investments towards health, considering financing for health as a long-term investment and not
a short-term cost. The Council's new brief on Financing Health for All prioritizes two key dimensions: more finance and better finance and lays out the way forward through three pathways to action:
Creating fiscal space by easing artificial constraints imposed by outdated economic assumptions and reversing the harmful effects of reforms that lead to big health cuts, allowing spending and investments towards Health For All to
increase significantly;
Directing investments to ensure Health for All becomes the central purpose of economic activities, and increase public leadership and dynamic state capabilities to create a conducive regulatory, tax, industrial policy and investment
environment; and
Governing public and private finance by regulating the functioning and financing of private health markets through measures that crowd in and direct private finance towards improving health outcomes globally and equitably.
The Council believes that a new paradigm must be pursued that avoids macroeconomic policies and assumptions that move us away from Health For All. This means designing policies to reach health for all now and in the long-term and realigning finance from
all sectors and sources through conditionalities that fuel symbiotic gains in the public interest. Not only more financing of the health sector, but better-quality finance is crucial to deliver Health For All, which must be equitable and ensure a
sustainable impact on peoples' lives.
The challenge is to change mindsets within countries that impose internal constraints on spending and to transform externally-imposed conditionalities that hinder spending on what matters for health and promote Health For All. Changing the rules of the
game is a fundamental priority of any strategy to deliver Health For All, and policymakers have the ability to rethink finance now.
"The COVID-19 pandemic has demonstrated that the financing of health systems needs to change radically to protect and promote the health of all people," said Dr Tedros Adhanom Ghebreyesus, Director-General of WHO. "The latest report
by the Council on the Economics of Health For All makes a clear and compelling argument for the need for sustained financing to be directed to achieving health for all people, and for investments to be understood as long-term gains for national and
global development."
"While health systems are under-resourced, more finance is not the only solution. The work of the Council stresses the need to reform and redirect finance in radical ways so that the objective is Health For All is designed into the financial structures,
the conditionalities and the partnerships between business and the state," said Professor Mariana Mazzucato, Chair of the Council.
By way of background, the WHO Council on the Economics of Health For All was established in November 2020 by WHO Director-General Dr Tedros Adhanom Ghebreyesus. The Council's core mission is to rethink how value in health and wellbeing
is measured, produced, and distributed across the economy. It will recommend a new way to shape the economy with the objective of building healthy societies that are just, inclusive, equitable, and sustainable. Made up of ten of the world's
most eminent economists and health experts, the Council works on four areas on how to rethink measurement of economic development, financing, capacity, and innovation with the aim of achieving Health for All. Briefs in each of these areas, and a comprehensive
final report to be produced in 2023, will be used to build momentum amongst finance ministers, heads of state/government, as well as other decision makers such as other financial authorities and international development authorities, towards changing
the structure of economic activity in favor of Health For All.
The members of the Council are Professor Mariana Mazzucato (Chair), Professor Senait Fisseha, Professor Jayati Ghosh, Vanessa Huang, Professor Stephanie Kelton, Professor Ilona Kickbusch, Zelia Maria Profeta da Luz, Kate Raworth, Dr Vera Songwe and Dame
Marilyn Waring (see bottom of page: WHO Council on the Economics of Health For All).
Swiss National Bank Warns of Risks With Green Economy Push – Bloomberg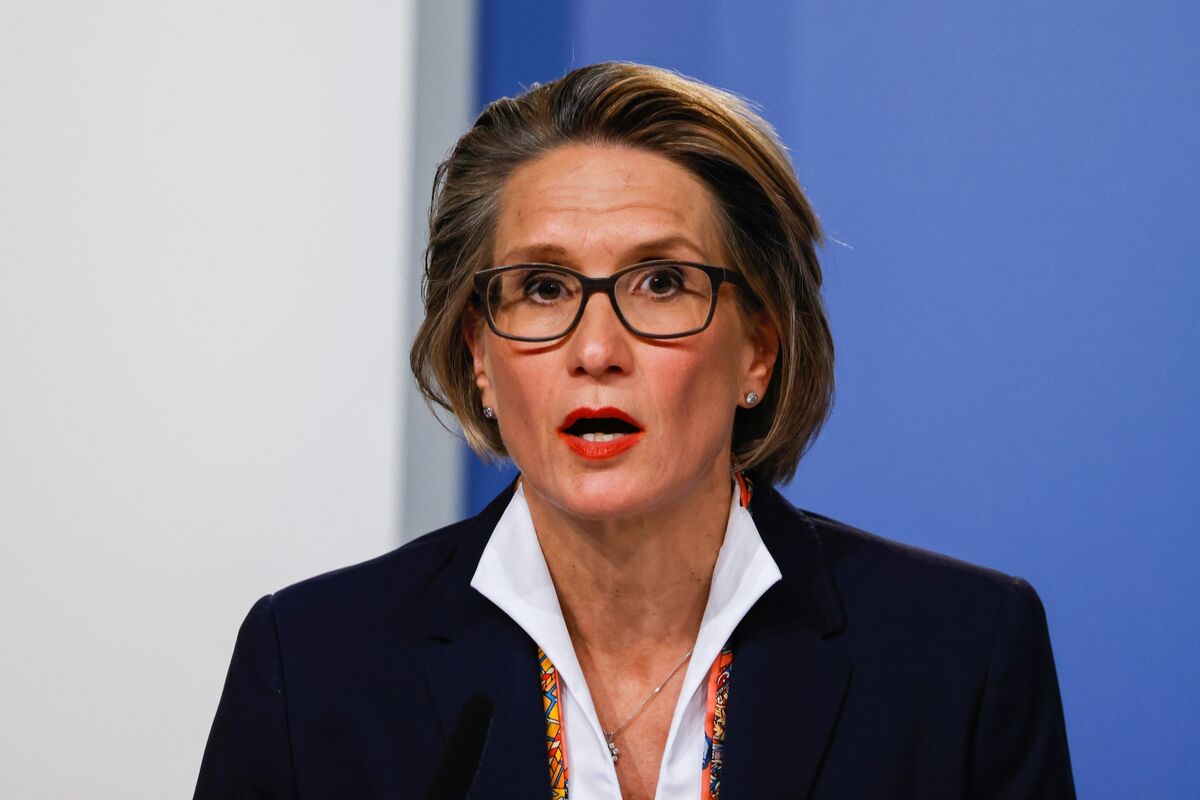 Want the lowdown on European markets? In your inbox before the open, every day. Sign up here.
Actively pushing for a green transformation of the economy could undermine the effectiveness of the Swiss National Bank's monetary policy, Governing Board Member Andrea Maechler said.
UBS logs surprise 9% rise in Q3 net profit
UBS posted a 9% rise in third-quarter net profit on Tuesday, as continued trading helped the world's largest wealth manager to its best quarterly profit since 2015.
Its third-quarter net profit of $2.279 billion far outpaced a median estimate of $1.596 billion from a poll of 23 analysts compiled by Switzerland's largest bank.
"Our business momentum, our focus on fueling growth, on disciplined execution and on delivering our full ecosystem to clients – all of this led to another strong quarter across all of our business divisions and regions," Chief Executive Ralph Hamers said in a statement.
In each of the last four quarters, UBS saw double-digit percent gains in net profit as buoyant markets helped it generate higher earnings off of managing money for the rich.
From July through September, favourable market conditions, and higher lending and trading amongst its wealthy clientele, unexpectedly helped raise earnings over the bumper levels reported in the third quarter of last year.
(Reporting by Oliver Hirt and Brenna Hughes Neghaiwi; Editing by Michael Shields and Edwina Gibbs)