Elon Musk inspires sci-fi manga fans with latest Starship mockup
Could SpaceX's Starship feature an homage to a famous manga-inspired sci-fi film?
CEO Elon Musk shared an image Tuesday of the company's upcoming rocket, designed to send humans to Mars and beyond, mocked up with images from Alita: Battle Angel. The 2019 American film is based on the '90s Japanese manga Battle Angel Alita, and tells the story of a cyborg named Alita that works to uncover her mysterious past.
"Battle Angel Starship," Musk wrote to his 31.5 million Twitter followers, sharing an image of the under-development rocket emblazoned with an image of Alita, the quote "all or nothing," and the words "Mars Hunter Warrior," a reference to Alita's future bounty hunter role. The ship also features the number 99, commonly associated with the character and a number she uses when playing motorball.
Oh, and of course, it features a giant SpaceX logo.
The design was warmly received by Alita fans, with one declaring it "so amazing" and another stating that "now Alita has officially her own spaceship!"
Musk has been known to regularly share memes and jokes that reference science fiction and anime. Earlier this month he shared an image of Bernie Sanders standing in the United States Senate, photoshopped to look as if he's explaining the famously abstract ending of Neon Genesis Evangelion. In October 2018, he professed his love of anime over Twitter and declared that he owned a chibi Wolverine. Musk mentioned in January 2017 that Ghost in the Shell was "not the ideal ending" and the then-forthcoming live-action version had "a lot of potential."
Unfortunately that potential never seemed to quite materialize. The live-action Ghost in the Shell scored 44 percent on Rotten Tomatoes. Alita: Battle Angel also received a similarly muted 61 percent. The original works of both are hailed as classics.
Although it seems like a lighthearted joke in Musk's downtime, he has been known to make references to science fiction in his work. Tesla vehicles are fitted with a Ludicrous mode and expected to offer PLaid power at a later date, both references to cult classic Spaceballs. SpaceX's two rocket recovery ships are named Of Course I Still Love You and Just Read the Instructions, both references to Iain M. Banks' Culture novels. The red Tesla Roadster that launched on the first Falcon Heavy trip features the words "Don't Panic," a reference to Douglas Adams' Hitchhikers Guide to the Galaxy series.
The mockup also resembles a piece of aerial history: the nose art of World War 2 planes. The designs painted on planes in the era took a number of shapes: cobras, sharks, celebrities of the era like Ernie Pyle. But perhaps the most famous of these designs were sexualized pinup models of famous actresses like Rita Hayworth.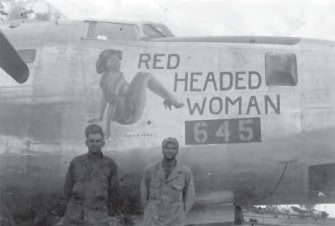 Musk's art could be a tribute to this history, but it's also worth noting that the character of Alita is presented as a teenager.
Whether this latest image is a sign of things to come for Starship may become clear relatively soon. SpaceX is aiming to launch the rocket on a fully-reusable orbital flight this year, the first step toward its more ambitious projects. These include a trip around the moon with Japanese billionaire Yusaku Maezawa, scheduled for around 2023. It also includes sending the first humans to Mars, where they will be tasked with building a city by 2050. This will be designed to support future missions for the Starship, acting as a refueling base so people can fly out further and explore other planets in the solar system.
We'll have to wait and see whether "Mars Hunter Warrior"s will somehow feature in these plans.
'The Matrix Awakens' is an Unreal Engine 5 demo you can preload today – Yahoo Movies Canada
On December 9th, Epic Games will release The Matrix Awakens, an interactive tie-in to The Matrix Resurrections. You can preload the demo to your PlayStation 5 or Xbox Series X/S console ahead of its debut at The Game Awards. Epic built the experience using Unreal Engine 5, and you can see what the next-generation engine is capable of in a teaser the company shared today. "How do we know what is real?" asks a life-like Keanu Reeves partway through the clip.
It's a rare movie experience that's any good, but that might not matter with The Matrix Awakens. For most people, this will be their first chance to see UE5 in action. Epic previewed the latest iteration of its popular game engine part way through last year with a stunning PS5 demo that showed off what it could do. In May, the company released an early access version of UE5 to PC, but the system requirements meant most people couldn't experience the Valley of the Ancient demo with the hardware they had.
Positive COVID test puts RMTC production on hold – CBC.ca
Nine days into its first live production in nearly two years, the Royal Manitoba Theatre Centre cancelled weekend shows following a single COVID-19 diagnosis among the cast and crew of Orlando.
Executive director Camilla Holland said a member of the production tested positive for COVID-19 on a rapid antigen test Thursday afternoon, which was later confirmed by a more accurate PCR test.
To read more on this story from the Winnipeg Free Press, click here.
CBC Manitoba and the Winnipeg Free Press recognize each other as trusted news sources. This content is made available to our readers as part of a CBC Manitoba/Winnipeg Free Press agreement to collaborate to better serve our community. Any questions about Free Press content should be directed to webnews@freepress.mb.ca.
Fortnite Chapter 3 map hides some big secrets – Eurogamer.net
This weekend's big Chapter 3 launch – mere hours after Chapter 2's explosive finale – brought with it a brand new map bustling with fresh places to visit, several fan-favourite locations from the game's original map, and plenty of fun Easter eggs and secrets.
There's loads to explore already, but beyond launch there's already a lot more on the way. Next week will bring Spider-Man's web-shooters to the game as a way to swing around. An upcoming crossover for Gears of War will also see Marcus Fenix and Kait Diaz come to the Island.
Searching around the new Island, there are hints at future map changes. Currently, half of the map is covered in snow – but this is expected to recede over the back half of this season in the new year. When that happens, players expect a certain familiar clump of frozen rooftops to emerge from the ice – you can find them now just to the left of the new Island's centre.
These rooftops are, unmistakably, the frozen tops of Tilted Towers – Fortnite's most popular (and some would say over-used) location from its first map. The location was so busy, to the detriment of other areas, Epic eventually made sure it was spectacularly flattened by a volcanic eruption.
For now, it's worth fully exploring Sanctuary, the large area spread over the archipelago to the east of the map. This is the home of The Seven – the game's previously mysterious group who only showed up when really big plot moments happened.
With their heavy involvement in the Chapter 2 finale and now this reveal of where they live, there's been a definite bid to de-mystify The Seven's presence in Fortnite's storyline. Now you can poke around The Rock, sorry, The Foundation's house, for example.
It's in Sanctuary where you'll find voiced quests and a couple of hidden voice logs from The Scientist (who sounds a lot like Joel McHale) detailing a split between the three Seven members seen in the Chapter 2 finale and the other member who has been glimpsed previously. In short, The Paradigm is off somewhere else, separate to the Visitor, Scientist and Foundation.
Fans who have delved into Fortnite's files have found spoilery hints to the other three Seven members. There's reference to one named "The Origin", who perhaps was the first member of the group. More intriguingly, the remaining two are referenced as "The Sisters". Fortnite fans who have been paying attention will have heard of these before, back when The Foundation first popped up during the Zero Crisis Finale. At the time, he said he was looking for them, as well as the mysterious "Geno".
Clearly, the Seven are not the unified force seen at the end of Chapter 1, when all of them turned up simultaneously to usher in the game's black hole. Perhaps Chapter 3 will be about reuniting the group again, before they take on the villainous Imagined Order?