Global investigators pounce as FTX collapse leaves up to 1 million creditors – Ars Technica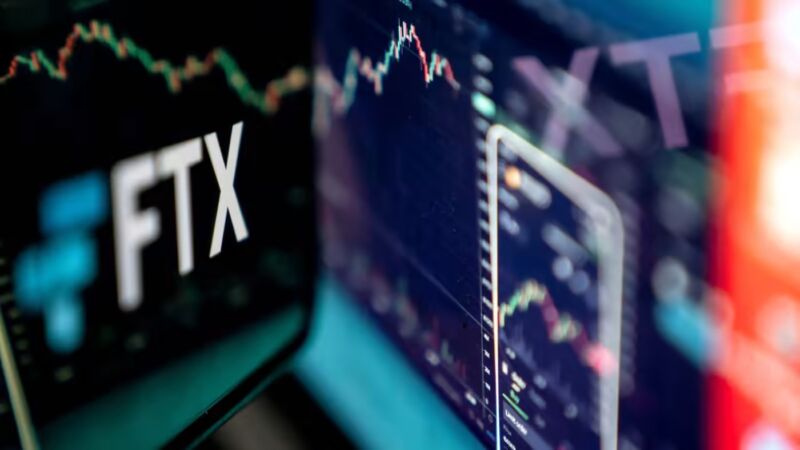 The collapse of Sam Bankman-Fried's crypto empire has sparked a vast global investigation, with dozens of authorities circling the company as lawyers warn there could be 1 million creditors in its bankruptcy proceeding.
FTX said in court filings it was in contact with US federal prosecutors, the Securities and Exchange Commission, the Commodity Futures Trading Commission, and "dozens of federal, state, and international regulatory agencies" in the three days since the cryptocurrency exchange and more than 100 affiliated companies filed for Chapter 11 bankruptcy in Delaware.
The companies face at least 100,000 creditors, but that number could expand to more than 1 million, according to the filing. Most of the creditors were clients of Sam Bankman-Fried's companies.
"There is substantial interest in these events among regulatory authorities around the world," the filing said.
The statements provide fresh details on the sprawling scale and complexity of the multibillion-dollar bankruptcy of Bankman-Fried's digital asset group and the intense legal and regulatory scrutiny of the 30-year-old former billionaire's businesses.
"The events that have befallen FTX over the past week are unprecedented," the court filing said. "Barely more than a week ago, FTX, led by its co-founder Sam Bankman-Fried, was regarded as one of the most respected and innovative companies in the crypto industry."
Bankman-Fried had agreed to step down as chief executive at 4.30 am on Friday after late-night meetings with his lawyers, the filing said.
Restructuring specialist John Ray, known for his work on Enron, has taken over the company. Five independent directors have been appointed to oversee different linked companies, led by former US federal judge Joseph J Farnan Jr, after lawyer Stephen Neal backed out of a board position.
The US filing comes after financial regulators in the Bahamas appointed liquidators to run a key FTX entity as the country's authorities seek to "protect the interests of clients, creditors, and other stakeholders globally."
The Securities Commission of the Bahamas said on Monday it had won court approval to appoint two partners from PwC, one based in the Bahamas office and the second in Hong Kong, to oversee the unwinding of FTX Digital Markets, an entity at the center of the crypto group's vast trading platform.
Authorities in the Caribbean nation, where Bankman-Fried lived, are investigating FTX, which used its Nassau base to build a crypto derivatives trading operation that accepted money from thousands of customers around the world.
The US filing confirms FTX suffered a "cyber attack" on Friday. Blockchain research firm Elliptic estimated $477 million had been stolen in a hack of the exchange.
The company has also hired "investigative, forensic, and cyber security experts" to work with lawyers from Sullivan & Cromwell, FTX's longtime legal counsel, which has been advising the company on the bankruptcy process and working with FTX general counsel Ryne Miller, who formerly worked for the firm.
Alvarez & Marsal has been hired as a financial adviser. A team from the advisory firm was "on the ground [and] is reviewing the [companies'] books and records and assisting with the preparation of bankruptcy disclosure," it said.
The US Securities and Exchange Commission has recently widened an investigation into FTX, which includes a probe of its crypto lending products as well as its management of customer funds, according to a person familiar with the matter.
FTX said in the filing that the swift move into bankruptcy was necessary to "secure and marshal its assets, and . . . to reorganize or sell FTX's complex array of businesses, investments, and property around the world for the benefit of its stakeholders."
© 2022 The Financial Times Ltd. All rights reserved. Not to be redistributed, copied, or modified in any way.
FTX founder Bankman-Fried objects to tighter bail, says prosecutors 'sandbagged' him – Reuters
NEW YORK, Jan 28 (Reuters) – Lawyers for Sam Bankman-Fried on Saturday urged a U.S. judge not to ban the indicted FTX cryptocurrency executive from communicating with former colleagues as part of his bail, saying prosecutors "sandbagged" the process to put their client in the "worst possible light."
The lawyers were responding to a Friday night request by federal prosecutors that Bankman-Fried not be allowed to talk with most employees of FTX or his Alameda Research hedge fund without lawyers present, or use the encrypted messaging apps Signal or Slack and potentially delete messages automatically.
Bankman-Fried, 30, has been free on $250 million bond since pleading not guilty to charges of fraud in the looting of billions of dollars from the now-bankrupt FTX.
Prosecutors said their request was in response to Bankman-Fried's recent effort to contact a potential witness against him, the general counsel of an FTX affiliate, and was needed to prevent witness tampering and other obstruction of justice.
But in a letter to U.S. District Judge Lewis Kaplan in Manhattan, Bankman-Fried's lawyers said prosecutors sprung the "overbroad" bail conditions without revealing that both sides had been discussing bail over the last week.
"Rather than wait for any response from the defense, the government sandbagged the process, filing this letter at 6:00 p.m. on Friday evening," Bankman-Fried's lawyers wrote. "The government apparently believes that a one-sided presentation – spun to put our client in the worst possible light – is the best way to get the outcome it seeks."
Bankman-Fried's lawyers also said their client's efforts to contact the general counsel and John Ray, installed as FTX's chief executive during the bankruptcy, were attempts to offer "assistance" and not to interfere.
A spokesman for U.S. Attorney Damian Williams in Manhattan declined to comment.
Bankman-Fried's lawyers proposed that their client have access to some colleagues, including his therapist, but not be allowed to talk with Caroline Ellison and Zixiao "Gary" Wang, who have pleaded guilty and are cooperating with prosecutors.
They said a Signal ban isn't necessary because Bankman-Fried is not using the auto-delete feature, and concern he might is "unfounded."
The lawyers also asked to remove a bail condition preventing Bankman-Fried from accessing FTX, Alameda or cryptocurrency assets, saying there was "no evidence" he was responsible for earlier alleged unauthorized transactions.
In an order on Saturday, Kaplan gave prosecutors until Monday to address Bankman-Fried's concerns.
"The court expects all counsel to abstain from pejorative characterizations of the actions and motives of their adversaries," the judge added.
Reporting by Jonathan Stempel in New York; Editing by Andrea Ricci
Our Standards: The Thomson Reuters Trust Principles.
Gold declines in light of the report that revealed inflation continues to decline – Kitco NEWS
As of 6:00 PM EST, the February contract of gold futures has fallen for the second time in the last seven trading days. Currently, gold futures are fixed at $1927.60, a decline of $2.40 or 0.12%. Gold traded to a high of $1935.40, and a low of $1916.50.
The key takeaway from today's PCE inflation index report was that the core PCA index declined in December by 0.3%. The preferred inflation index used by the Federal Reserve was at 4.7% year-over-year in November and declined to 4.4% year-over-year last month.
Both reports will influence decisions made by the Fed at next week's FOMC meeting.
They will be critical components used by the Federal Reserve next week and will most likely strengthen the conviction of hawkish Fed officials to maintain their extremely aggressive monetary policy. Currently, the Federal Reserve's forward guidance is composed of additional rate hikes and maintaining elevated rates for a longer time.
The most likely outcome is that the Fed will raise the rate by ¼% at the next two meetings. The Federal Reserve has stated they continue to work to reach its inflation target of 2%. A vast majority of market participants continue to believe that the Fed will backpedal on its commitment to keep rates elevated through 2023.
I will be speaking at the VRIC 2023 (Sunday, January 29-30) at the Vancouver Convention Center. Both Kitco News and I wish to welcome you if you're available.
For those who would like more information simply use this link.
Wishing you as always good trading,
Afraid to check a bag? Canada's missing baggage woes explained – CBC News
Deborah Cleary was exasperated.
When she landed in Montreal on Dec. 19, following a trip to Italy, she discovered her suitcase was missing. More than a month later, Air Canada still hadn't found her bag.
"I've spent so much time thinking about it, worrying about it, checking online, calling Air Canada," said Cleary from her home in Plattsburg, N.Y., on Tuesday. "I'm just sort of desperate to get my bag back."
The post-pandemic return to travel has been turbulent, plagued by mass flight disruptions and missing baggage piling up at airports. That has led to calls for airlines to improve their baggage delivery systems.
"It's broken, so I think they need to fix that," said Cleary, who visited the Montreal airport two weeks ago to search for her bag amidst a sea of unclaimed luggage. She didn't find it.
However, following a CBC News inquiry to Air Canada, Cleary learned on Friday that her suitcase is being shipped to her home.
"I'm very, very happy," she said. "I had almost resigned myself, I was never going to see it again."
Canada's first round of missing baggage chaos erupted in the summer, largely sparked by staffing shortages as airports and airlines scrambled to ramp up operations.
There were high hopes the holiday travel season would go more smoothly — until severe winter storms hit much of Canada, causing hundreds of delayed and cancelled flights, plus a backlog of lost luggage.
"In the airline industry, a delay of greater than 15 minutes generally results in missed connections," said former Air Canada executive Duncan Dee. "Delays equal missing bags."
Dee said airlines need to do a better job keeping track of luggage, and the federal government also needs to invest more in airports.
In late December, cold weather caused a baggage belt to freeze at Toronto's international airport; a fierce snow storm caused widespread flight delays and cancellations at Vancouver's international airport.
"There's obviously a need for better infrastructure, better resources for airports … to make them more resilient to these weather events," said Dee.
What about the airlines?
When asked this week about recent travel chaos, Transport Minister Omar Alghabra said airports will get the tools they need, but did not elaborate.
On the baggage issue, he pointed the finger at airlines.
"I find it extremely frustrating when I hear stories of people not having their luggage for days on end," he said during an event in Hamilton. "Airlines should be doing more."
His comments follow several recent media reports about air passengers' struggles to find their missing luggage
They include the saga of Nakita Rees and Tom Wilson of Cambridge, Ont., who battled with Air Canada for more than four months to retrieve Wilson's missing suitcase.
WATCH
|
Ontario couple told their luggage was lost — but it wasn't:
A couple says Air Canada donated their luggage to charity just a month after it got lost en route to Toronto's Pearson Airport. They tracked it to a storage locker.
The bag vanished during their flight home from Greece in September. Because the couple had put an air tag tracker inside the suitcase, they were able to track its journey to a storage facility in nearby Etobicoke, Ont.
Even though Rees shared with Air Canada the whereabouts of the bag, the airline deemed it lost.
"The most frustrating thing about it was we had no way of getting it, even though we knew the location and we told the airline so many times," said Rees. "Because the air tags are newer, I just don't think airlines know how to even use that information."
The couple finally got the suitcase back this week — after their story was picked up by the media.
Airlines respond
Other passengers have also complained about similar experiences when tracking their lost luggage with air tags.
Former Air Canada executive Dee said airlines typically track luggage by scanning their baggage tags and that their systems currently can't accommodate air tracking technology.
"That's something where airline processes have not caught up to the technology that's available," he said. "No airline in the world has the ability right now to accept information from travellers."
Alghabra suggested airlines need to change with the times.
"We hear about how Amazon is able to identify where their items [are at] every moment," he said. "It's frustrating that airlines still have not modernized their luggage handling system."
Air Canada told CBC News it's constantly exploring new technologies. The airline added that its baggage delivery rate has returned to normal, following the stormy holiday weather.
Air Canada said that in Rees' case, the baggage tag had fallen off the suitcase. The airline didn't say how it eventually located the couple's bag, but did indicate that they get to keep the $2,300 in compensation they received for lost luggage.
WestJet said it has launched a strategic review to fine-tune its baggage systems. "[We] are committed to working together with our third-party service partners … to ensure we improve in this area," said spokesperson Madison Kruger in an email.
Baggage compensation
Travellers can claim up to approximately $2,350 for luggage that is lost or delayed on an international flight. For delayed baggage on domestic flights, the airlines design their own rules.
Alghabra's office told CBC News this week the government is exploring ways to strengthen rights for air passengers, including for delayed and lost baggage.
As for passenger Cleary, she had applied for compensation for a lost bag, but said getting it back is a better outcome.
"I would much prefer to have my bag back than any money from Air Canada."