Hat trick: Jeff Bezos' cowboy headgear steals the show at Blue Origin launch – CTV News
TORONTO —
You might think it would be hard for anything to steal the spotlight from a famous billionaire blasting into space on a rocket he paid for.
However, Tuesday's launch of the Blue Origin rocket taught us that at least one thing can upstage a daring bit of space tourism: a new hat.
The 10-minute trip already had plenty of interesting storylines going for it: Jeff Bezos becoming the second billionaire to escape the planet in as many weeks; his hand-picked team including the youngest and oldest people ever to fly into space.
But as Bezos strode through the Texas desert to the New Shepard capsule, it was clear that many avid viewers had something else on their minds – the thing that the Amazon founder had on his head.
It was a small cowboy hat, maybe not quite as big as John Wayne liked to wear, but big enough to make an impression.
Sometime during the course of New Shepard's voyage 106 kilometres above the Earth, the hat disappeared from Bezos' head. That's understandable; no hat could stay on any head at three times the speed of sound without the use of heavy-duty adhesives.
As the rocket descended back to ground level, video captured Bezos reaching for the hat and putting it back on his head before emerging from the capsule.
But what was the purpose of this all-hat-no-cattle costume choice? Was Bezos, who has a reputed net worth of more than US$200 billion, suffering from hat head? Was he using it to hide a rabbit? Did he plan to take it off to somebody, or throw it in the ring for something?
Upon landing, Bezos was clearly in a celebratory mood. He was not, however, inclined to elaborate on his accessorizing. That left it up to Twitter users to posit their own theories – including a Virginia-based dermatologist who offered up tongue-in-cheek praise to Bezos for being so committed to sun safety that he would even bring a wide-brimmed hat into space.
Later, Bezos wore the hat to a press conference at which he outlined in detail the stories behind many of the items he brought with him on the trip, but did not speak about his headgear choice.
Nova Scotia reports one new COVID-19 case Friday, active cases drop to nine – CTV News Atlantic
HALIFAX —
Nova Scotia is reporting one new case of COVID-19 on Friday, along with two recoveries, as the number of active cases in the province drops to nine.
The new case was identified in the province's Central zone and is under investigation.
Public Health says it is closely monitoring all four health zones for community spread.
There have been 5,887 cumulative COVID-19 cases in Nova Scotia. Of those, 5,785 people have recovered, and 93 have died due to COVID-19.
There are currently one person in hospital, in an intensive care unit, due to COVID-19 in Nova Scotia.
Nova Scotia labs processed 2,964 tests on Thursday, and have now processed a total of 1,027,936 since the start of the pandemic.
There were 3,364 tests administered between July 23 and 30 at rapid-testing pop-up sites in Halifax, Dartmouth, Cole Harbour, Bedford, Hubbards, Spryfield and Brooklyn, Hants County.
Since April 1, there have been 4,145 positive COVID-19 cases and 27 deaths. Of the new cases since April 1, 4,109 are now considered resolved.
There are cases confirmed across the province, but most have been identified in the Central zone, which contains the Halifax Regional Municipality.
The provincial government says cumulative cases by zone may change as data is updated in Panorama, the province's electronic information system.
The numbers reflect where a person lives and not where their sample was collected.
Western zone: 293 cases (no active cases)
Central zone: 4,669 cases (seven active cases)
Northern zone: 301 cases (no active cases)
Eastern zone: 624 cases (two active cases)
The provincial state of emergency, which was first declared on March 22, 2020, has been extended to August 8, 2021.
VACCINE UPDATE
The province's COVID-19 online dashboard provides an update on the number of vaccines that have been administered to date.
As of Wednesday, 1,345,401 doses of the COVID-19 vaccine have been administered, with approximately 76 per cent of the province's overall population having received at least one dose. Of those, 606,975, or 62.5 per cent of Nova Scotians have received their second dose.
The province says it has received a total of 1,509,410 doses of COVID-19 vaccine since Dec. 15.
All Nova Scotians are encouraged to get vaccinated against COVID-19 as soon as they are eligible. COVID-19 vaccination appointments can be made online or by phone at 1-833-797-7772.
BREAKTHROUGH DATA
There have been 4,200 cases of COVID-19 from March 15 to July 27, 2021. Of those:
28 (0.7 per cent) were fully vaccinated
235 (5.6 per cent) were partially vaccinated
3,937 (93.7 per cent) were unvaccinated
There were 254 people hospitalized. Of those:
2 (0.8 per cent) were fully vaccinated
28 (11 per cent) were partially vaccinated
224 (88.2 per cent) were unvaccinated
Twenty-seven people died. Of those:
1 (3.8 per cent) was fully vaccinated
3 (11.5 per cent) were partially vaccinated
23 (85.2 per cent) were unvaccinated
MORE WALK-IN TESTING OPTIONS
Nova Scotia Health is introducting several new walk-in testing centres and mobile units across the province.
Testing is open to anyone and can be convenient for out-of-province visitors arriving in Nova Scotia, public health said in a release.
A list of locations offering walk-in PCR COVID-19 testing in addition to testing by appointment can be found on the health authority's website. Rapid tests will not be offered at these locations.
Testing is available for all ages, for those who have symptoms, no symptoms (asymptomatic), have travelled or been to a potential exposure site and have been a close contact with a positive COVID case.
Public health is strongly encouraging Nova Scotians to seek asymptomatic COVID-19 testing, particularly if they have had several social interactions, even with their own social circle.
COVID-19 tests can be booked through the province's online self-assessment COVID-19 tool, or by calling 811.
People can also visit one of Nova Scotia's rapid pop-up testing sites that continue to operate throughout the province.
Friday, July 30:
Centennial Arena (27 Vimy Ave., Halifax) from 3 p.m. to 8 p.m.
The Royal Canadian Legion Branch 160, Cole Harbour (703 Main St, Dartmouth) from 11:30 a.m. to 7 p.m.
Brooklyn Volunteer Fire Department (995 NS-215, Newport) from 11:30 a.m. to 7 p.m.
Halifax Convention Centre (1650 Argyle St, Halifax) from noon to 7 p.m.
Dartmouth Summer Sunshine Concert Series (94 Alderney Drive, Dartmouth) from 6 to 8 p.m.
COVID ALERT APP
Canada's COVID-19 Alert app is available in Nova Scotia.
The app, which can be downloaded through the Apple App Store or Google Play, notifies users if they may have been exposed to someone who has tested positive for COVID-19.
LIST OF SYMPTOMS
Anyone who experiences a fever or new or worsening cough, or two or more of the following new or worsening symptoms, is encouraged to take an online test or call 811 to determine if they need to be tested for COVID-19:
Sore throat
Headache
Shortness of breath
Runny nose/nasal congestion
Tbaytel wins wireless spectrum, bolstering 5G plans – Tbnewswatch.com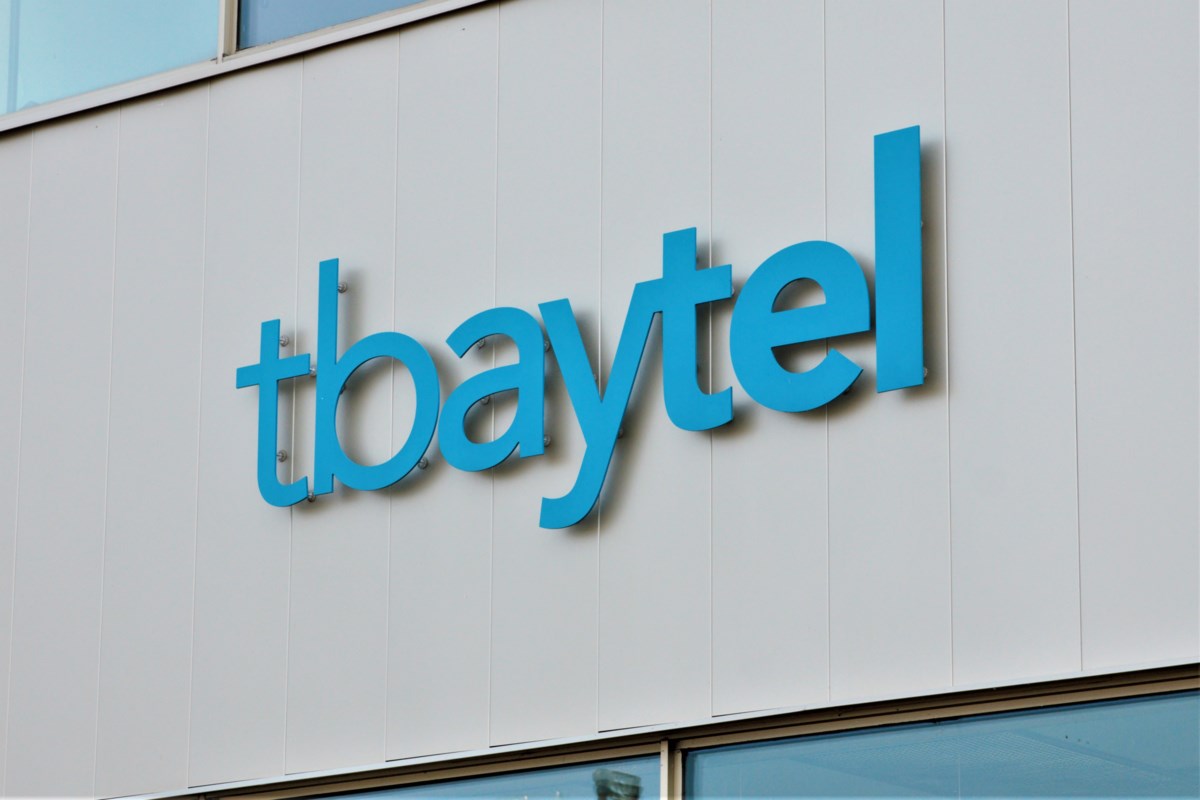 THUNDER BAY – Tbaytel has taken one step closer to its plans to build a 5G wireless network in Northwestern Ontario, securing crucial blocks of wireless spectrum in a recent federal auction.
The company picked up a share of the 3500 MHz frequency band across most of its service area in the latest spectrum auction run by Innovation, Science, and Economic Development (ISED) Canada.
The 3500 MHz range airwaves are key to providing 5G wireless services, carrying larger volumes of data over long distances.
5G is much faster and capable of handling more connected devices than existing 4G LTE networks, resulting in more reliable service.
The auction win is good news for Tbaytel's long-term prospects and its ability to keep up with customers' rising expectations, said communication coordinator Jamie Smith.
"It's really going to help us deploy the next generation of wireless everyone's excited about, which is 5G," he said. "New technologies, new streaming services are all going to demand more [in] the future. Something like 4K Netflix is quite a bit different than the JPEG you sent 10 years ago, and certainly we anticipate that continuing."
The company began preliminary work to build its 5G network this year.
The blocks it won in the 3500 MHz frequency band, which are ideal for urban and suburban areas, will complement wireless spectrum it acquired in 2019 in the 600 MHz band, which travels further and is more suited to rural areas.
The latest auction was announced in 2020 but delayed by ISED due to COVID-19. Preliminary results published by the department show the action generated a record $8.9 billion.
The country's "big three" providers (Bell, Rogers and Telus) accounted for more than 80 per cent of that total, though 757 of 1,504 available licenses went to smaller or regional companies.
Tbaytel paid around $1.1 million to add an additional 40MHz to its existing 150 MHz in the 3500 MHz range, winning licenses in four areas with a combined population of over 230,000 people: Thunder Bay, Kenora/Sioux Lookout, Marathon, and Iron Bridge.
Bell, Rogers, and Xplornet Communications also secured blocks in the spectrum in Thunder Bay.
Tbaytel's success in securing blocks in the auction shows it can keep up with those much larger providers, said president and CEO Dan Topatigh in a statement.
"This most recent bid has shown that Tbaytel can win in the hypercompetitive Canadian telecommunication landscape," he said.
The licences come with 20-year terms, with the government promising licensees "a high expectation of renewal" afterwards."
1 new case of COVID-19 in Nova Scotia on Friday – CBC.ca
Nova Scotia is reporting one new case of COVID-19 on Friday.
It's in the central health zone and being investigated.
One person is in hospital related to the virus. That person is in intensive care.
There are now nine known active cases in the province, according to a news release from the Department of Health.
Nova Scotia Health labs completed 2,964 tests on Thursday.
2 new exposure notices
To date, 76 per cent of Nova Scotians have received at least one dose of a COVID-19 vaccine. More than 62 per cent have two doses.
The province is no longer reporting cases over the weekend. New case data will be made available on Monday.
Two low-risk exposure notices were also announced Friday. They both occurred Thursday at Halifax Seed and Sobeys on Queen Street in Halifax. More details can be found here along with all other exposure notices.
MORE TOP STORIES