How a Medusa Sculpture From a Decade Ago Became #MeToo Art
When the artist Luciano Garbati made his sculpture of Medusa holding Perseus' severed head — an inversion of the centuries-old myth — feminism was not what he had in mind.
He wasn't thinking of the #MeToo movement either: Mr. Garbati had created the work in 2008, nearly a decade before the movement went mainstream.
Mr. Garbati, an Argentine artist with Italian roots, was inspired by a 16th-century bronze: Benvenuto Cellini's "Perseus With the Head of Medusa." In that work, a nude Perseus holds up Medusa's head by her snaky mane. Mr. Garbati conceived of a sculpture that could reverse that story, imagining it from Medusa's perspective and revealing the woman behind the monster.
A news release advertised the statue as an "icon of justice," noting that the towering, nearly 7-foot-tall Medusa stood across from the building where men accused of sexual assault during the #MeToo movement were prosecuted, including Harvey Weinstein, who had been convicted of two felony sex crimes there in February. (The idea for the site predated the trial, but the sentiment remained.)
Standing in the center of Collect Pond Park, Medusa — her gaze low and intense — holds a sword in her left hand and Perseus' head in her right. The head was designed after the artist himself — a convenient model.
In his application to the city's Art in the Parks program, which reviews proposals for public art installations like this one, Mr. Garbati noted that Medusa had been raped by Poseidon in the Temple of Athena, according to the myth. As punishment, Athena turned her wrath on Medusa, transforming her hair into snakes. The application stated that the story had "communicated to women for millennia that if they are raped, it is their fault."
At Tuesday's unveiling in the park, where the statue will stand until the end of April, Mr. Garbati talked about the thousands of women who had written to him about the sculpture. Many saw the image as cathartic, he said.
But for some online commentators, the sculpture did not quite meet the moment. As news about the sculpture's planned installation spread, activists and observers on social media wondered why a piece of art meant to honor the #MeToo movement — which was animated, in large part, by an outpouring of personal stories from women — was created by a man.
Others wondered why, if the sculpture was intended to be about sexual violence, Medusa carried the head of Perseus and not Poseidon, her rapist. And some questioned the decision to depict Medusa as a lithe, classically beautiful nude figure when she was described as a monster.
Mr. Garbati said in an interview that, by now, his sculpture had a sort of independence from him, a life of its own created by outsiders' observations and interpretations.
"I would say I am honored by the fact that the sculpture has been chosen as a symbol," he said. He noted how the whole project had helped him realize that he was a "product of a patriarchal society" himself.
As for the question of mythological accuracy, Mr. Garbati said his work was a direct response to Cellini's sculpture, which depicts the story of Perseus slaying Medusa and then using her severed head as a weapon, harnessing her power of turning people to stone with her stare.
Bek Andersen, a photographer who worked with Mr. Garbati to install the sculpture in Lower Manhattan, isn't bothered by the gender of the artist.
"To me, it's exciting that the artist is a man," she said in an interview. "I think men feel left out of the Me-Too conversation, and I think they're afraid of what it means for them."
In 2018, a decade after the creation of the original resin sculpture, images of Mr. Garbati's sculpture began to spread online. It gained meme status after he posted photos of the work on Facebook, and it was used as a symbol of female rage when the #MeToo movement dominated the news.
Ms. Andersen's involvement began around that time. Scrolling through Instagram in bed, she saw a photo of the work, and was immediately taken with it, particularly because of her interest in mythological characters and the concept of "flipping the script."
Mr. Garbati's sculpture was exhibited in a storefront pop-up gallery on the Bowery in 2018. With the help of an anonymous donor, Ms. Andersen and Mr. Garbati founded the Medusa With the Head project and started to generate 12-inch replicas of the piece, which sell for $750 each. (Ten percent of the proceeds are donated to the National Women's Law Center.)
Last weekend, even after criticism of the new sculpture bubbled up on Twitter, Ms. Andersen said, the miniature replicas sold out on the website.
"Destabilizing the narrative as told through a patriarchal lens is really where the power of the work lies," Ms. Andersen said. "It causes a person to pause."
Builder's clothing drive, tiny art show in Cowichan – Victoria Times Colonist – Times Colonist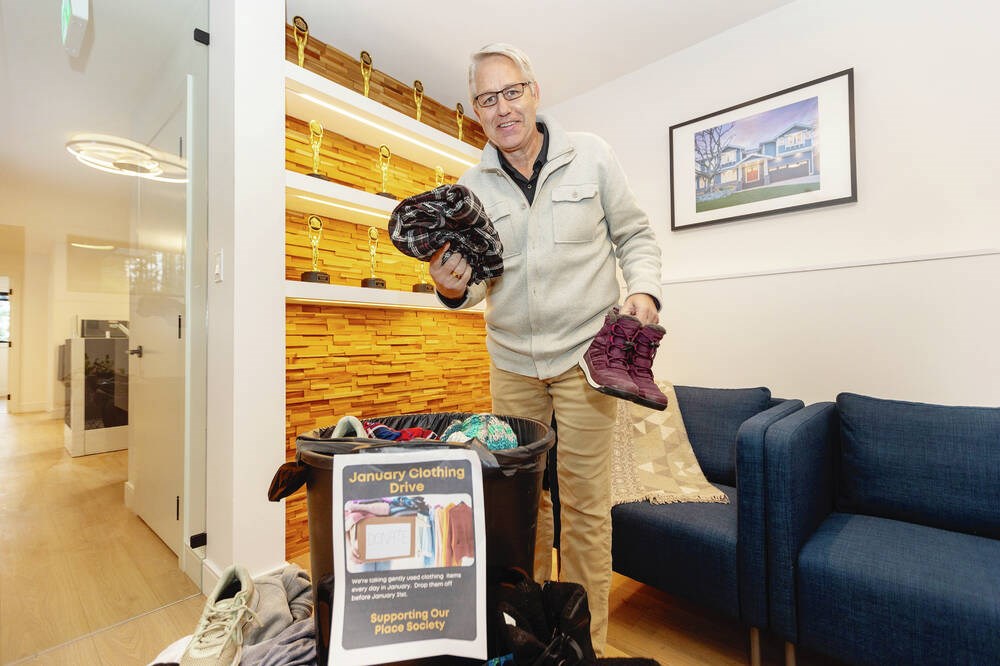 Builder's clothing drive to boost families in need
Donations of gently used clothing, shoes and ­accessories for all ages and sizes are being sought for a clothing drive hosted by LIDA Homes, now until Jan. 31.
All donated items will be given to Our Place Society to be distributed to families in need in the community.
"As a community-focused business, we feel it is our responsibility to give back to the families and ­individuals who have supported us throughout the years," said Dave Stephens, president of LIDA Homes. "We hope that this clothing drive will make a ­meaningful impact on those in need and encourage ­others to do their part as well."
Stephens has also issued a challenge to other ­builders to see who can collect the most clothing and have ­bragging rights.
The hashtag #LIDAclothingdrive has been created to encourage everyone to use it in their social media posts.
Donations will be accepted at LIDA Homes, 6015 Patricia Bay Hwy.
Tiny art show in Cowichan
More than 100 original artworks will be up for auction at the Six by Six Art Show and Auction, a special one-week fundraiser for the Cowichan Valley Arts Council, Feb. 3 to 11.
The name for the show stems from the fact that each of the locally produced original artworks is limited to six by six inches in size. In addition to paintings, the show includes some sculptures.
Janet Magdanz, president of the group, says working at that scale can be a real challenge for artists used to creating larger pieces.
"Yet our talented local artists have produced some outstanding work, creating landscapes, abstracts and pieces both whimsical and thoughtful," she said. "For buyers, the auction is a chance to pick up a small piece of work by a professional artist at a great price."
The art will be available to view and bid on both online and in person, with bids starting at $30.
Proceeds from the auction will support and expand the art council's youth programs and bringing regional shows to the gallery.
The finale of the week-long event will be a gala reception featuring live jazz, gourmet food and a cash bar, at the gallery Saturday, Feb. 11. Tickets are $25 and are available by calling the office at 250-746-1633 or at cowichanvalleyartscouncil.ca.
In your neighbourhood
Victoria council has voted to increase the maximum amount available for its My Great Neighbourhood Grants to $7,500 for placemaking and resiliency projects and up to $1,500 for activities in 2023.
The money is expected to support up to 36 community projects.
"The My Great Neighbourhood Grant program is incredibly important during these times when community is coming together again," said Mayor Marianne Alto. "It is exciting to see residents start to reconnect with the goal of adding vibrancy and resiliency to their neighbourhoods."
The funds are contingent upon matching equivalent contributions from applicants, including volunteer time and in-kind donations.
Grants are available to residents and community groups in the city. Not-for-profit organizations, schools or groups of residents can apply, although a sponsor is required for those without not-for-profit status.
In 2022, the city funded 13 community activities, 12 placemaking projects and 11 community resiliency projects.
Intake for the 2023 program will open in April, with city staff available to help residents through the application process.
Opera's the ticket
Pacific Opera Victoria is making a night at the opera more attainable by distributing more than 1,000 free tickets to more than 40 community organizations for a second year.
The organizations hand out the tickets to members of the community who may be experiencing barriers, giving them the opportunity to attend one of three Pacific Opera's 2022/23 mainstage live performances at the Royal Theatre.
"The North Park Neighbourhood Association was thrilled to participate in Pacific Opera's Ticket Access Program," said Sarah Murray, executive director of the association. "This program eliminates financial barriers to access, making Victoria's thriving arts and culture scene a more equitable and inclusive space."
Community organizations interested in taking part in the program should contact Pacific Opera. More information about the program is available at pacificopera.ca/ticket-access-program.
Art for Prospect Lake
The Prospect Lake District Community Association is looking for donations of artwork for its upcoming Art at the Lake fundraising online auction.
Proceeds from the event will be used for the maintenance of the heritage Prospect Lake Hall on the Saanich Peninsula, one of the last community-owned and maintained halls in British Columbia.
"Downsizing or just tired of looking at certain pieces? Give your old art pieces new life by donating them to Art at the Lake," said Barbara Newton, a volunteer organizing the sale.
The association is looking for donations of any type of art — prints, watercolours, pastels, oils, posters, collectibles, statuary, vases or objects d'art.
• To donate, email jackie.wrinch@shaw.ca or telephone Mavis at 250-361-3236 by March 19.
$400M recovery fund
Community service organizations, non-profit organizations, Indigenous governing bodies and charities on Southern Vancouver Island and the Cowichan Valley can apply for funding through the federal government's $400-million Community Services Recovery Fund, now until Feb. 21.
The money will help fund one-time projects focused on people, systems and program innovation. Organizations can apply for one of two tiers. Tier one includes funding ranging from $10,000 to $100,000, while tier two covers $100,001 to $200,000 for applicants that meet specific criteria.
United Way Southern Vancouver Island, the Canadian Red Cross and the Victoria Foundation will accept applications locally.
All unincorporated non-profits should apply to the Canadian Red Cross for funding for one-time projects that focus on how organizations recruit, retain, engage and support their personnel, including staff, volunteers and boards of directors.
Apply to the Victoria Foundation with projects that invest in systems and processes involved in creating the internal workings of an organization's overall structure.
The United Way Southern Vancouver Island will accept applications for funding to support projects primarily focused on program and service innovation and redesign using information gained during the COVID-19 pandemic.
"United, we champion initiatives, programs, and projects that integrate and make a significant, positive change in people's lives," said Danella Parks, director of community impact with United Way Southern Vancouver Island. "As society recovers and rebuilds, United Way is honoured to support this investment by the Government of Canada with a focus on program and service innovation and redesign in the nonprofit sector."
• For more information, go to communityservicesrecoveryfund.ca.
parrais@timescolonist.com
Inuvialuk sculptor David Ruben Piqtoukun's work shaped by cultural stories
When veteran Inuvialuk sculptor David Ruben Piqtoukun hears stories from his culture, they sprout images in his mind.
Remembering these stories, and combining them with modern elements, has influenced his work for decades.
A solo exhibition at the Art Gallery of Ontario in Toronto is celebrating 50 years of Piqtoukun's work. It features more than 60 sculptures, including recent pieces.
"Every work is special for me," he says. "It comes from my heart."
The exhibit is called Radical Remembrance. Piqtoukun says his work is an act of cultural resistance, reclaiming history that was stolen from him by the residential school system.
Piqtoukun, who now lives in Ontario, was born in 1950 in Paulatuk, N.W.T., an Inuvialuit community in the western Arctic, where his family led a traditional lifestyle. He was taken away when he was five years old to attend residential school.
Piqtoukun said his work is inspired by the Inuit stories he's heard over his lifetime, as well as songs, environmental issues, elders and the materials he works with, which include stone, antler, metal and bone.
"I often embellish certain stories," he says, adding a major one he incorporates into his work is that of a shaman who travels to the moon.
"A lot of people don't understand how much memory and remembering is such an act of resistance and an act of building the future for all of us," said Wanda Nanibush, curator of the exhibit and of Indigenous art for the Art Gallery of Ontario,
Nanibush said she "fell in love" with Piqtoukun's work and hopes people will come away from the exhibit with a new way of thinking about the Arctic.
"I also think that a lot of people have never seen the diversity of what he creates, nor the absolute beauty of it," she said. "I wanted to make peoples' jaws drop."
Piqtoukun said he learned how to carve stone in the early 1970s watching his brother Abraham Anghik Ruben, also a world-renowned artist who studied at the Native Arts Centre at the University of Alaska. He said he also learned through trial and error.
"There's something magical about this material. It felt like silk," he recalled of his first experience carving stone.
Early in his career, Piqtoukun credits art patron Allen Gonor with encouraging him to collect traditional Inuit stories and use them in his work.
"I've been following that advice ever since," he said.
While Piqtoukun no longer lives in the N.W.T., he still has many family members and friends there. He said he's planning a trip to the North for 2024.
Piqtoukun's work has been displayed in institutions across Canada and internationally. His pieces have been in the Canadian Sculpture Centre and the National Gallery of Canada, and are collected around the world.
He was the first Inuk artist to be appointed to the Sculpture Society of Canada in 2000. He was recognized with a Governor General's Award for visual and media arts in 2022.
The opening of Radical Remembrance was celebrated by a performance from the Paulatuk Moonlight Drummers and Dancers in Toronto. It runs through June 25.
Criss Bellini Art Fans Urge for Pop-Up Gallery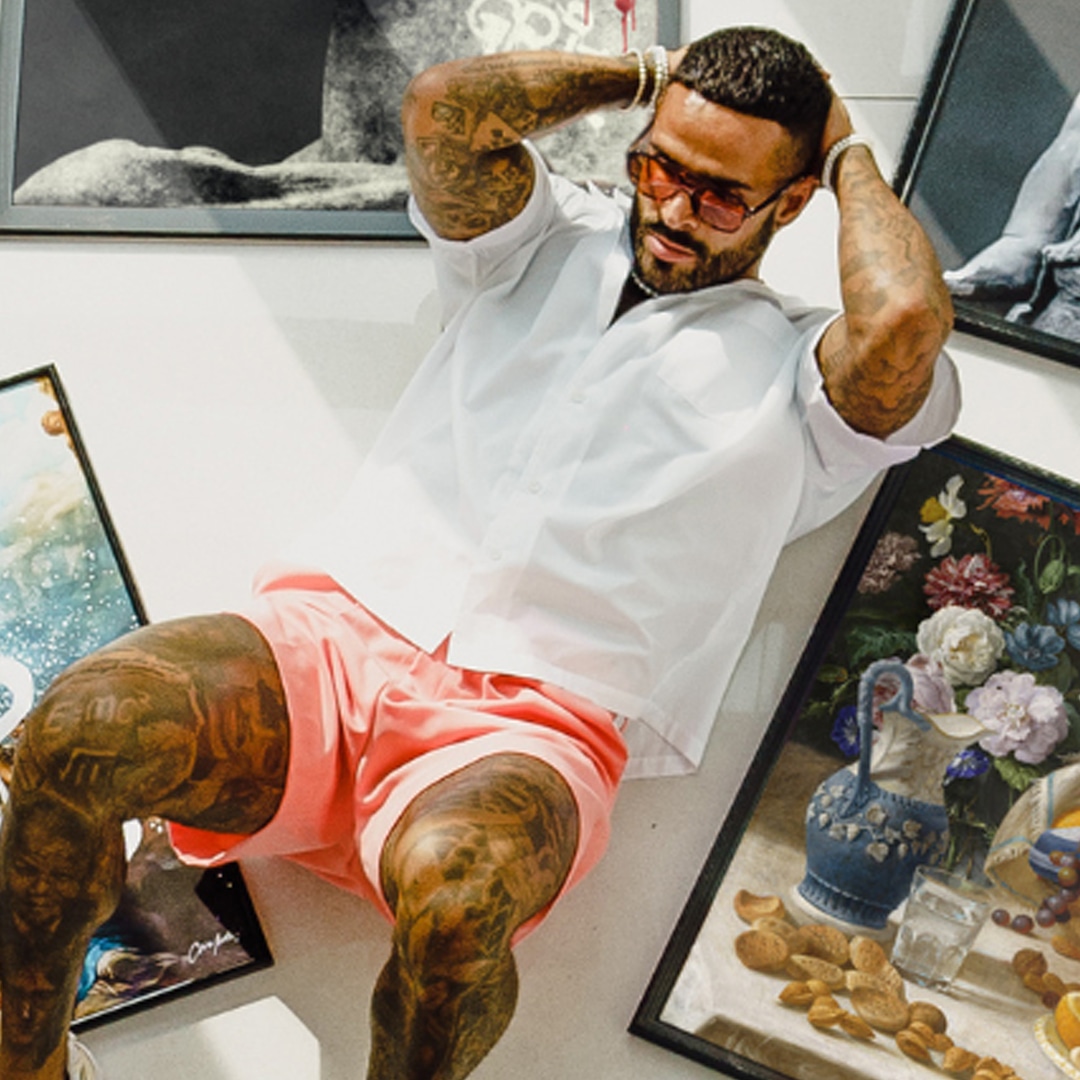 Since the brand's launch in 2020, Bellini's sales have skyrocketed, selling over $1 million in its first year and exceeding its sales in 2021, in 2022, with over 2 million sales in euros. Seeing this, it is clear that art sales are booming, and people want to see more of his unique pieces.
However, because Bellini's website is the only place to view and purchase his art, the public has begun to request a gallery or a pop-up gallery where they can go visit Bellinis' work and see it for themselves.