How new Canadians embrace holiday traditions: 'Christmas back home was very different' – Global News
Decorating Christmas trees, baking winter-themed treats and opening gifts are all typical traditions during the holiday season.
But for some new Canadians, the holidays are about creating new traditions that stick.
That's true for Harmeet Singh and Manpreet Kaur, who are ready to spend their second Christmas in Toronto since emigrating from India in April 2018.
"Last year, that was a transition phase where we were just understanding what is given priority here … and learning how to get ourselves involved with Canadian culture," said Singh.
"This year, I think we are all set. We are pumped for Christmas."

Tweet This

Navigating a new country and its culture has expanded beyond Kaur and Singh's private life — they also give advice to new immigrants about life in Canada on their YouTube channel.
Under the name Canada Couple, the two cover topics from how to dress for Canadian winters to how to find an apartment.
"We started this [YouTube channel] because we wanted people and new immigrants to learn from our mistakes," he said. Now that the two are feeling more settled and comfortable in Canada, they are excited to engage with holiday traditions, said Singh.
Christmas is still celebrated in India, but it depends where you live, he said. Religious celebrations like Diwali are still their top priority, but Kaur says she is enjoying the traditions that come with the Christmas season.
"Last year, we did exchange gifts with our colleagues and friends," said Kaur. "But over here, what we really like is that people try and put a personal touch to it, as they always put a card and write.
"We learned that last year, and this year, we're trying to implement it as much as we can," she said.
For the couple, the best part about the season is the energy around the holidays, which is similar to the excitement around Diwali in India, said Singh. For Kaur, she's smitten with Christmas cookies.
"That's really amazing because baking is not as big a deal, it's not too common in India," she said. "People put so much effort … I really enjoy eating those different cookies."
Kaur says she encourages Canadians who aren't new to the country to share traditions and customs with new immigrants to make them feel welcome and a part of the season's celebrations.
"Tell me about the traditions, like what they do normally," said Kaur, adding that her co-workers have made her feel involved during the holidays. "That makes me comfortable, and I'm more comfortable asking them more about what they like to do … and how do we celebrate?"
Knowing which traditions work for you
Determining which Canadian holiday traditions to take part in and which to leave behind was what Saima Jamal had to navigate when she moved to Calgary 20 years ago from Bangladesh.
She remembers her aunt, who had been living in Canada since the 1970s, had a Christmas tree, a full turkey dinner and presents — which wasn't what she was used to being Muslim.
"It was a good surprise, but a huge insight into how things happen in Canada," she said, adding that she was shocked to see her cousins wearing Christmas pyjamas and opening gifts.
"Christmas back home was very, very different. Nobody really celebrated it, we just took a cake and went to our Christian friend's house," she said.
Jamal has put up a tree before, but the tradition didn't stick for her and her family. Today, she spends her time with the Calgary Immigrant Support Society, a non-profit she co-founded to help settle refugees.
Depending on the needs of the refugees, sometimes volunteers have brought Christmas trees to their homes and shown them how to decorate one, she said.
They've also hosted potluck and community holiday dinners for specific groups, like Syrian refugees and their children, that involve a visit from Santa and gifts, she said.
"For the first time, they experienced Christmas in Canada, it makes them feel a part of Canada … like a part of the society," she said. "It isn't so much obviously religious, but it's just about being part of Canadian traditions."
Along with hosting refugees, Jamal recently organized a dinner event, along with new immigrants who have connected with the society, to feed the homeless in Calgary. That's a tradition that's the most rewarding, she said.

1:45


Recent immigrants in Edmonton took part in their first Canadian Christmas celebration



Recent immigrants in Edmonton took part in their first Canadian Christmas celebration
"There are lots of immigrants who are looking out, just like Canadians, for opportunities to help out in the community around this time of year," she said. "They're much more well-settled to give back."
Very recent immigrants are still figuring out what works for them when it comes to the holidays, said Jamal. She recommends connecting with those families, especially refugees, at this time of year.
"Even if you have nothing to give, if you just come over for a cup of coffee and spend an hour talking to them," she said. "That is sometimes the best gift you can give to a newcomer."
Creating your own traditions
Connecting with new friends in their community in Calgary is what helped Rashmeet Dhillon and her family feel more comfortable with winter and want to celebrate Christmas, she said.
The Dhillons moved from Punjab, India to Canada almost 10 years ago when Rashmeet was 15 years old. She recalls new friends showing her how to make snow angels and their family attending holiday concerts at her sibling's school.
"I was lucky enough to make some great friends, and they made me feel very included and part of the celebration culture," she said.
For her family's second Christmas in Canada, she and her sister convinced her parents to get a Christmas tree. The holiday wasn't unusual for her, as in India they took part in Diwali and Christmas celebrations, even though they are Sikhs.
"We had to start with a little one, and then two years after that, we got a bigger tree as well," she said. "And now, every year, we make it a thing where we don't decorate the tree by ourselves, everybody sits together."
Now, as an adult, Dhillon has her own holiday traditions, which include inviting her friends for a potluck and wearing a Christmas cardigan to work. She is also teaching her young cousins about the festivities, especially since they love decorating their tree.
Creating a secret Santa at work is an easy way to integrate newcomers, as it's not a religious practice and simply involves gift-giving, she said.
"It's a nice tradition to start becoming a part of," she said. "It's creating that space to just come and enjoy it, to have a good time and have fun with no pressure. I think those are always good."
© 2019 Global News, a division of Corus Entertainment Inc.
The latest news on COVID-19 developments in Canada – Burnaby Now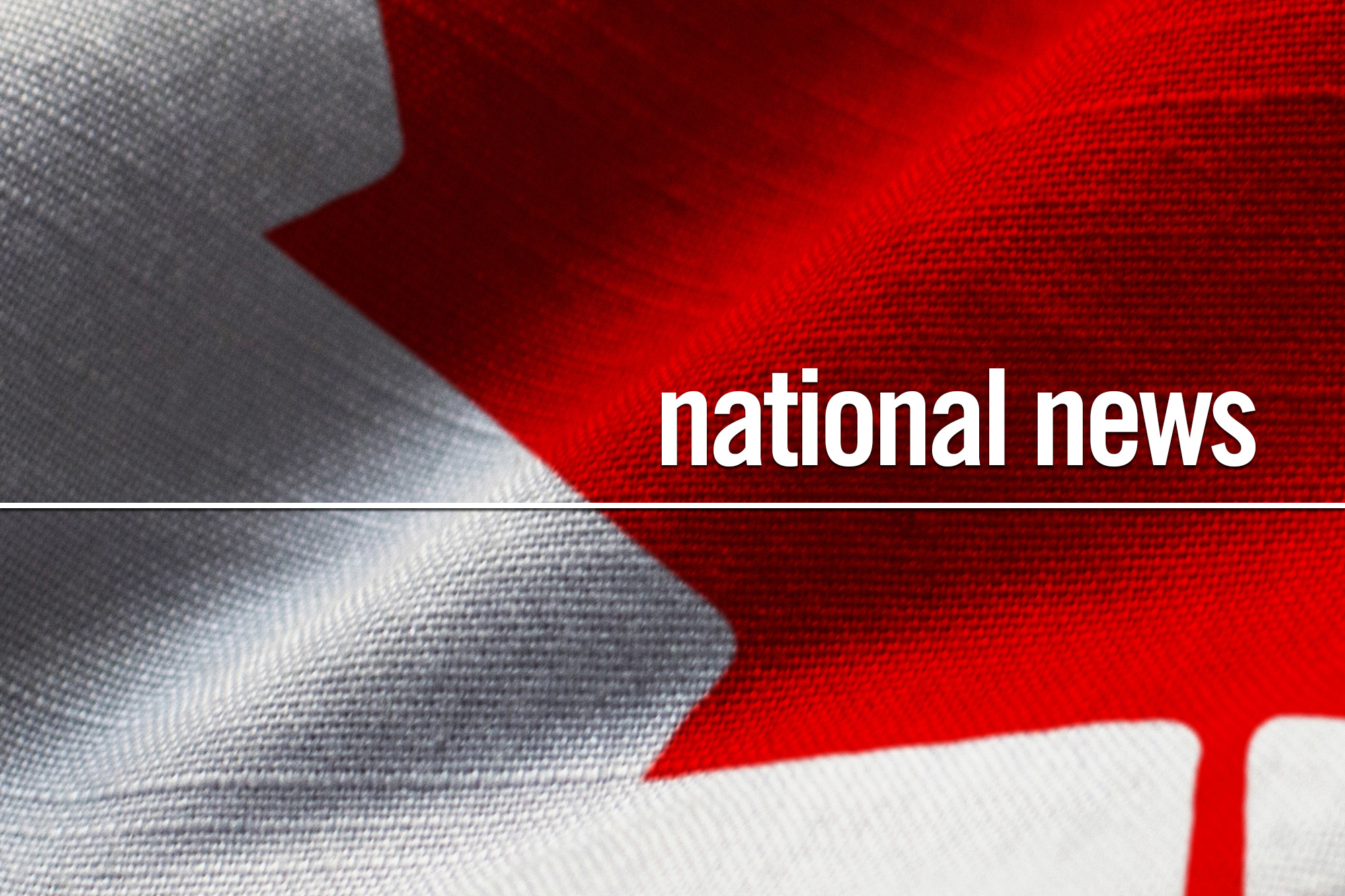 The latest news on COVID-19 developments in Canada (all times Eastern):
7:30 p.m.
Alberta's chief medical health officer says there are 341 new COVID-19 cases in the province in the previous 24 hours, and one additional death.
Dr. Deena Hinshaw says in a series of tweets that the new cases include 36 which are tied to virus variant of concern.
She says there are 4,649 active COVID-19 cases in Alberta, with the number of those hospitalized falling to 247.
She says 42 of those patients are in intensive care.
Hinshaw says today's test positivity rate is 4.1 per cent.
—
3:10 p.m.
Saskatchewan is reporting three new COVID-19 deaths among residents who tested positive for COVID-19.
The province's daily pandemic update says all three were from the Saskatoon zone and ranged in age from their 50s to their 80s.
The update also notes there 163 new COVID-19 cases in the province today.
Saskatchewan has 1,613 cases that are considered active, and 142 people currently in hospital with the virus.
—
2:55 p.m.
Nunavut is reporting another four new cases of COVID-19 today.
All are in Arviat, bringing the total number of active cases there to 21.
The community is the only one in Nunavut with active cases.
Officials also reported four additional cases in Arviat on Friday, plus 10 the day before.
Nunavut's chief public health officer, Dr. Michael Patterson, said Friday that despite the new cases, the outbreak in the community is contained.
—
2 p.m.
Manitoba is reporting one new COVID-19 death today — a woman in her 20s in the Winnipeg health region.
The daily pandemic update from the province notes there were 66 new COVID-19 cases as of 9:30 this morning, six of which are the variant originally found in the United Kingdom and three of which are a variant first detected in South Africa.
The update says Manitoba's five-day COVID-19 test positivity rate is 3.1 per cent provincially and 2.2 per cent in Winnipeg.
There are 1,114 active COVID-19 cases in Manitoba, with 158 patients in hospital.
—
1:15 p.m.
New Brunswick health authorities are reporting six new cases of COVID-19.
Officials say all six patients are self-isolating and contact tracing is underway.
There are now 35 reported active COVID-19 infections in New Brunswick with three people in hospital, including two in intensive care.
Public health has confirmed 1,453 cases in the province since the onset of the pandemic, including 28 deaths.
—
12:50 p.m.
Newfoundland and Labrador health authorities are reporting two new cases of COVID-19.
Officials say both cases are close contacts of previously identified patients.
Authorities say there are now 87 active reported COVID-19 cases across the province.
All but two of those infections are in the eastern health region, where an outbreak spread rapidly through the St. John's metro area last month.
—
11:25 a.m.
Nova Scotia health officials are reporting six new cases of COVID-19 today.
Authorities say all six infections are connected to travel or to previously identified cases.
Public health says there are now 29 active reported cases of COVID-19 across the province, with two people in hospital with the disease.
There have been 1,657 infections reported in the province since the onset of the pandemic.
—
11:15 a.m.
Quebec is reporting 749 new COVID-19 infections over the past 24 hours, along with 10 new deaths linked to the virus.
The province also says it administered 19,865 doses of a COVID-19 vaccine on Friday, marking a new single-day high for Quebec's immunization drive.
Hospitalizations in the province declined by 16 to 601 today, while the number of patients in intensive care decreased by two to 109.
—
10:30 a.m.
Ontario is reporting comparatively low COVID-19 case figures today, logging 990 new infections and six virus-related deaths over the past 24 hours.
Health Minister Christine Elliott says there are 284 new cases in Toronto, 173 in Peel Region, and 82 in York Region.
Two of those long-standing hotspots, Toronto and Peel, are due to rejoin the province's COVID-19 response framework at the grey lockdown level starting on Monday.
The province is also reporting a single-day high of 39,698 doses of COVID-19 vaccine administered since Friday's update.
—
This report by The Canadian Press was first published March 6, 2021.
The Canadian Press
Ontario sees 990 new COVID-19 cases and 6 deaths – CBC.ca
Ontario is reporting 990 new cases of COVID-19 and six new deaths, according to the latest provincial figures.
The new daily case count brings the total number of cases since the pandemic began in Ontario to 306,997.
Toronto saw 284 new cases while Peel Region saw 173. Both regions are under stay-at-home orders that are scheduled to lift on Monday. York Region reported 82 new cases.
WATCH | Hillier talks about vaccine rollout:
Retired general Rick Hillier, head of Ontario's Vaccine Distribution Task Force, says the addition of two newly approved COVID-19 vaccines will allow the province to 'crush those timelines' and get one dose of vaccine into every willing Ontarian who is eligible by June 20. 1:17
The update follows the release of Ontario's accelerated vaccine rollout plan, which should see all adults 60 and older given a first dose of COVID-19 vaccine by early June — a month sooner than initially planned.
"That was very optimistic," Dr. Peter Lin told CBC News on Saturday.
Lin applauded the province's rollout strategy for including an option to space out shots of the Pfizer-BioNTech and Moderna vaccines by up to four months.
"[That] means more people can get vaccinated and the whole idea is to burn the virus out," he said. "If you have lots of people vaccinated, the virus can't find a new host and we could say goodbye to the virus quicker and get back to normal life faster."
To date, Ontario has administered more than 860,400 doses of COVID-19 vaccines with more than 270,600 people fully vaccinated. Toronto, the province's largest city, is responsible for the administration of nearly 200,000 of those doses — a figure that amounts to more than 124,686 people being vaccinated.
In a Saturday news release, the city said 197,155 doses have been administered, and that several clinics are underway on Saturday to vaccinate hospital and community-based healthcare workers who are in Phase 1 priority groups.
Vaccine availability continues to be a stumbling block for cities, including Toronto, which has a population of more than 2.9 million.
Other public health units that saw double-digit increases in cases were:
Ottawa: 60
Thunder Bay: 54
Halton Region: 34
Waterloo Region: 33
Durham Region: 32
Lambton: 27
Simcoe Muskoka: 27
Windsor-Essex: 27
Hamilton: 24
Leeds, Grenville and Lanark District: 19
Sudbury: 17
Wellington-Dufferin-Guelph: 17
Eastern Ontario: 12
(Note: All of the figures used in this story are found on the Ministry of Health's COVID-19 dashboard or in its Daily Epidemiologic Summary. The number of cases for any region may differ from what is reported by the local public health unit on a given day, because local units report figures at different times.)
2 regions to see restrictions eased Monday
Infectious diseases specialist Dr. Zain Chagla told CBC News on Saturday that Canada's approval of the single shot Johnson & Johnson vaccine — news that came after Ontario released its vaccine plan — should definitely help speed up the timeline.
"We'll get to the point where vaccines are scaling up and up and up," he said.
But he cautioned: "There may be turbulence for the next month or so."
On Monday, stay-at-home orders in Toronto and Peel Region will be lifted, although both regions will stay in lockdown. Medical officers of health for both regions had urged caution ahead of the shift.
"Vaccines do us no good if they're not in arms yet," Dr. Lawrence Loh said at a Wednesday news conference. "We must stay the course."
Last month, the province made a few changes to what people are allowed to do in a grey lockdown.
As of Monday, residents in Toronto and Peel Regions will be able to shop in person at reduced capacity: 50 per cent for grocery stores, convenience stores and pharmacies and 25 per cent for other retailers. Loitering in shopping malls or other stories will not be permitted. Individuals will still need to wear a mask and practice physical distancing.
WATCH | Toronto and Peel Region to move into grey zone as stay-at-home order lifts on Monday
It's now official — Toronto and Peel will move into the grey zone starting on Monday. The stay-at-home order will also be lifted — meaning in-person shopping will be permitted at limited capacity, but indoor dining, salons and gyms will remain closed. Farrah Merali with reactions to the news. 2:15
Canada vowed to protect its Indigenous women. But they are still being blamed for their own deaths – CTV News
February marked the culmination of a nearly decade-long legal saga that raised national questions about how Canada treats Indigenous women. Cindy Gladue, a 36-year-old Canadian Cree-Métis mother of three, bled to death in a hotel bathtub almost a decade ago.
Bradley Barton, a former long-distance truck driver from Ontario, was on Feb. 19 convicted for manslaughter — six years after he was acquitted of murder and manslaughter charges at his original trial.
The jury in the six-week re-trial in Edmonton, Alberta, had heard witness testimony that Gladue suffered an 11-centimeter wound to her vaginal wall while engaging in sexual acts with Barton in a hotel in the city in June 2011, according to CBC reports.
At trial, Barton testified he agreed to pay Gladue for sex and met her over two nights, and insisted it was consensual, according to the CBC. He said he did not realize she was injured, and was shocked when he found her dead the following morning.
But prosecutors argued that Gladue may have been too drunk to provide consent, and drew attention to inconsistencies in Barton's testimony.
Barton's lawyer Dino Bottos declined to comment on the verdict, but told CNN he is recommending an appeal for his client.
Though the agonizing way in which Gladue died is a source of much grief for her friends, family and community, the case has become a rallying cry for activists, raising questions about race and discrimination in Canada.
A questionable trial
In 2015, a jury — described as "visibly White" in CBC news reports — acquitted Barton of first-degree murder and manslaughter charges, a verdict which triggered protests across the country and sparked a debate about how Canada's justice system treats Indigenous women.
In 2017, prosecutors filed an appeal, arguing the trial judge had erred in some of his rulings and instructions to the jury. Canada's Supreme Court agreed and ordered Barton be retried for manslaughter, noting that the country's trial rules for dealing with sexual history weren't followed.
Many saw the first trial as disrespectful to Gladue, says Julie Kaye, a national campaign specialist for Indigenous justice group Pima'tisowin e' mimtotaman told CNN.
Kaye said Gladue "wasn't portrayed with human dignity, as a human being," during the 2015 legal proceedings, which she said saw prosecutors bring a specimen of her preserved pelvic tissue into the courtroom as evidence of the fatal wound she suffered.
"They brought a portion of her body in as evidence and referred to a part of her body as a specimen — it violates rights in terms of how we treat people's bodies after they're deceased, and it certainly violates Indigenous protocols around caring for loved ones after they have passed," Kaye said.
According to the Globe and Mail, images of Gladue's vaginal tissue — which was brought into courtroom but hidden behind a screen — were projected on a screen for jurors to view. Presenting part of Gladue's body at trial, Kaye said, " was considered a very violent act."
Gladue was also referred to as a "Native" or "prostitute" throughout the trial, according to the Supreme Court's ruling in the case.
"She wasn't all these labels, all these words that they said: She was a momma. People should have honored and respected her because she was a woman and she really loved her family," Gladue's cousin, Prairie Adaoui told CNN.
In 2019, Canada's Supreme Court concluded that such language and "unrestricted reference to the victim's sexual history" had "devastatingly prejudicial effects" on the outcome of the case, and did not dissuade "prejudicial and stereotypical assumptions about Indigenous women working in the sex trade."
"All the stereotypes and stigma associated with how she was called and the names used for her, that really allowed racism and sexism to enter into the proceedings," Kaye said.
'Canadian genocide'
For years, activists and Indigenous people in Canada have warned of a disproportionately high number of Indigenous women who have either gone missing or been killed across the country.
"The severe violence that Cindy Gladue suffered needs to be situated within a context [of] ongoing settler-colonial relations marked by gendered violence," said Lise Gotell, professor of womens and gender studies at the University of Alberta.
"As an outcome of colonization, cultural dislocation, and poverty, Indigenous women and girls continue to face extreme forms of marginalization, including rates of violence that are many times those of other women," Gotell said.
Though they represent about 4 per cent of all women in Canada, Indigenous women made up nearly 28 per cent of homicides perpetrated against women in 2019, while police estimated in 2015 that some 10 per cent of the country's missing women were Indigenous.
A 2014 report from Canada's Royal Canadian Mounted Police identified 1,181 Indigenous women that had been killed or gone missing between 1980 and 2012.
Patty Hajdu, Canada's then-minister of the status of women, said that the number could be as high as 4,000, according to the CBC.
Two years ago, a national enquiry described the thousands of Indigenous women and girls who have been killed or have vanished in Canada in the past decades as victims of a "Canadian genocide." The report included testimonies from more than 1,400 family members and survivors, and 84 knowledge-keepers, experts and officials.
A national action plan was supposed to follow the report, but progress has been slow. Communities are still waiting for the plan, which was due in June last year.
Crown-Indigenous Relations Minister Carolyn Bennett told CBC News that further work and consultation should take place before a formal response to the report's recommendations can be completed, and said the pandemic had affected the government's timeline.
"How are you going to make all of these wrongs right? You need to be able to assist the women in whatever way they need help," Lorraine Whitman, president of the Native Women's Association of Canada told CNN.
Some activists point to other high-profile incidents involving Indigenous women that raised controversy over their treatment in Canada's legal, healthcare and prison systems.
Kaye told CNN "there's been a number of different cases where somebody coming into contact with the system as a victim is treated as though they are at fault," she said.
In October, Canadian authorities said a public coroner's inquest would be launched into the death of Joyce Echaquan, a 37-year-old mother of seven who died in a Quebec hospital. The CBC reported footage that Echaquan filmed before her death — appearing to allegedly show medical staff calling her "stupid" and "only good for sex" — triggered protests in Quebec City and Montreal. The inquiry is scheduled to begin in May 2021.
The province's nursing body L'Ordre des infirmières et infirmiers du Québec in a statement denounced the "racism suffered" by Echaquan. In an October video statement, Luc Mathieu, President of the OIIQ said he had asked for a meeting with authorities in Manawan — the Indigenous community Echaquan was from — and is working out a set of disciplinary measures.
Lathieu said the nursing body would be reviewing training programs to establish if they are sufficiently preparing future nurses to deal with First Nations communities.
According to CBC News reports, a nurse and a patient attendant at the Joliette hospital were fired, and investigations by the local health authority have started.
CNN has contacted the region's Integrated Center for Health and Social Services for comment.
And in 2015, a sex assault victim known by the pseudonym Angela Cardinal was taken into custody for five nights, transported to the courthouse in the same prisoner van as her attacker, and testified — while shackled — against the man who was ultimately convicted of assaulting her, according to CBC reports.
An independent investigator reviewing the case on behalf of Alberta's Justice Minister later called the events "a complete breakdown of legal protections."
The provincial court judge who agreed with federal prosecutors to have Cardinal remanded into custody was cleared of any judicial misconduct, according to CBC. The CBC also reported that the Alberta Judicial Council determined that the judge did not did not order that Cardinal be treated in such a way, and that there was no evidence that the complainant's gender or aboriginal status affected his decisions.
"It is a form of racism that when we look at people, to say they are at fault for their situation when any other person, if a violent act occurred, they would expect to be treated with dignity and respect," Kaye told CNN. "And yet we don't see that occurring for Indigenous women."
"We have to very actively address [it] to ensure that in our trials, we are not allowing prejudice against indigenous people enter into those spaces," she added.
Institutional racism still pervades in the country's legal systems and healthcare systems, Whitman said. In 2020, Indigenous women accounted for some 42 per cent of Canada's female prison population. "We need the government to listen and acknowledge there is systemic racism in these institutions," she said.
Canada's Prime Minister Justin Trudeau last year admitted that systemic racism, was an issue across the country "in all our institutions, including in all our police forces, including in the RCMP."
"In many cases it's not deliberate, it's not intentional, it's not aggressive, individual acts of racism, although those obviously exist. It is recognizing that the systems we have built over the past generations have not always treated people of racialized backgrounds, of Indigenous backgrounds, fairly through the very construction of the systems that exist," he said.
RCMP Commissioner Brenda Lucki said that racism was present in the force, adding in a statement: "As many have said, I do know that systemic racism is part of every institution, the RCMP included. Throughout our history and today, we have not always treated racialized and Indigenous people fairly." Lucki promised "thoughtful action" and consultation with Indigenous leaders and members of the RCMP in response.
'She never had a voice'
Members of Gladue's family say that although the verdict will allow them to start healing, 10 years after her violent death, the media coverage and legal treatment of Gladue's case has failed to present her as a human being.
"We haven't been able to heal as victims, because the trauma sits there," Adaoui told CNN. "Cindy hasn't been laid to rest yet, and I think that this is just the start to the healing journey."
"She died a violent death and it took a decade for us to have some form of justice for her. She never had a voice, and we kept revisiting these two nights. But not only that, they didn't look at her as a human. She was a human being and that's the most important," she added.
"She was a human, she was a mother, she was a daughter, she's now a grandmother; she was a life giver," Adaoui said. "She was just a beautiful person, and I think that part was not shown."
The-CNN-Wire
™ & © 2021 Cable News Network, Inc., a WarnerMedia Company. All rights reserved.