Inaugural art festival to showcase the work of artists in southwest Saskatchewan – moosejawtoday.com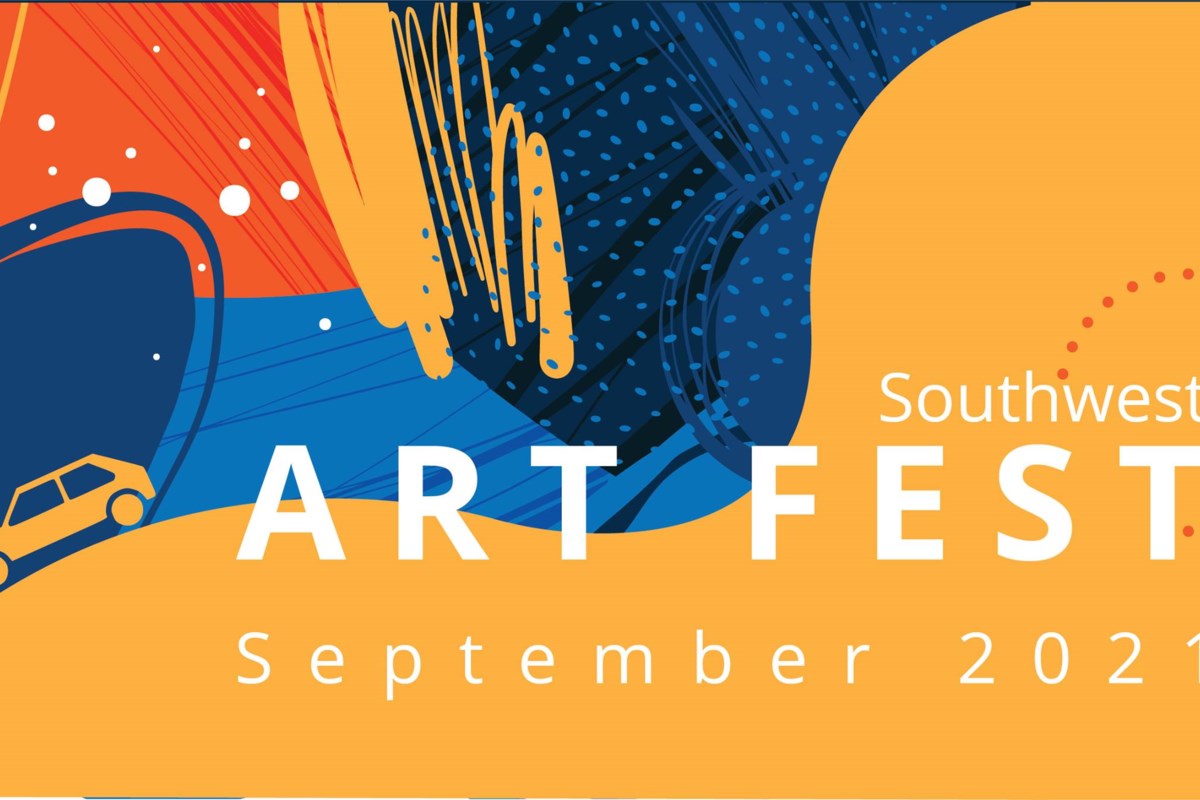 Since some tourists like to travel in September when crowds are smaller, an organization in southwest Saskatchewan wants to attract those people for an inaugural arts festival occurring in several area communities.
The Cypress Hills Grasslands Destination Area (CHGDA) organization has organized the first Southwest Art Fest, which encompasses multiple art genres such as painting, drawing, pottery, quilting, photography, film, music and other visual arts.
The event runs from Sept. 1 to 30 and gives artists throughout that area the chance to showcase their artwork. Artists are encouraged to find a venue in which to feature their material and vice versa.
The CHGDA has 36 partners in dozens of communities throughout the province's southwest corner and southeast Alberta.
Blaine Filthaut, owner and artist with the Broken Spoke Fine Art Gallery and Gift Store in Maple Creek, explained that September is the best month for his business since "a different type of tourist travels at that time." Furthermore, since there are few scheduled activities across the area, the CHGDA wanted to fill that month in an organized way.
"The concept comes from almost like a city art walk, where you go on a third Thursday of the month are walks at this location, and you go," he said. "And on those concepts, usually what happens is an artist finds a venue or a venue finds an artist that wants to participate."
However, an art walk is impossible for small towns, especially when they are scattered across more than 42,000 square kilometres of southwest Saskatchewan, Filthaut continued. This is unfortunate since there are "a huge amount of great artists" in the area.
"Like the whole area, I'm saying there are many artists not well known, and art as a culture in Saskatchewan isn't the highest thing on the list, either, so this is also a nice way to be promoting the arts," he added.
This festival also helps address the issue of towns holding activities and their neighbours not knowing about them. This event ensures all municipalities are aware of what's happening.
The CHGDA has a map on its website listing all 36 partners and the communities where they're located. This is important, said Filthaut, since some tourists like to engage in "map quests" where they use Google maps to find lodgings and restaurants in communities and then visit those places.
The organization's area stretches from Leader in the northwest to Val Marie in the southeast. Although Swift Current is not included as a partner but is on Highway 1, the CHGDA approached art galleries in that community and convinced a few to participate in the festival.
The festival provides a safe venue to tour, meet and discover art in southwest Saskatchewan in a COVID-19-safe environment, said Filthaut. That area of the province is also vast and diverse and features many kilometres of highway that pass through the sandhills, the grasslands, Cypress Hills and communities with great sights to discover.
The Cypress Hills Grasslands Destination Area spoke with Tourism Saskatchewan about this event, he continued, and while the government-run organization loved the idea, it was too late to support it due to uncertainty surrounding the pandemic. Yet, Tourism Saskatchewan said it might jump on board in 2022.
Even though the CHGDA could not obtain a provincial endorsement, the organization is still excited to host the month-long festival.
"We're looking forward to it. Everybody I've talked with, including from the artistic side, they think it could be here for a long time. It'll just grow … ," added Filthaut. "Once you get on the map and do a show, it just builds. But somebody's got to start it, and this is the start."
For more information, visit https://visitcypresshills.ca or the CHGDA Facebook page.
Indigenous knowledge keepers help Winnipeg Art Gallery in renaming of art collections – CTV News Winnipeg


WINNIPEG –
Indigenous knowledge keepers are helping Winnipeg Art Gallery-Qaumajuq rename pieces of art that were given inappropriate titles.
Julia Lafreniere, head of Indigenous initiatives at WAG-Qaumajuq, has been working with researchers and Indigenous knowledge keepers to identify 57 works at the gallery that are in need of a name change.
It is part of the art gallery's work to decolonize its collection.
"As with many historical art collections at galleries, there are often pieces that have inappropriate titles in today's context. For example, some pieces will still carry words like 'Indian,' or 'Eskimo,' or 'Savage,'" Lafreniere told CTV News.
Julia Lafreniere, head of Indigenous initiatives at WAG-Qaumajuq, has been working with researchers and Indigenous knowledge keepers to identify 57 works at the gallery that are in need of a name change. (Source: Danton Unger/ CTV News Winnipeg)
The gallery identified each nation depicted in these 57 pieces, and asked knowledge keepers from those nations to rename the art. She said Anishinaabe, Cree, Dakota, Inuit and Dene knowledge keepers joined the initiative.
"They all did it in their own way," Lafreniere said, adding some knowledge keepers held renaming ceremonies, giving the pieces new names in their Indigenous languages.
One collection, formerly titled 'Drawings of Eskimo Clothing', is being given a new name in Inuktitut, 'Ajjinuanga Angnaop Annuranganik.'
One collection, formerly titled 'Drawings of Eskimo Clothing' (pictured), is being given a new name in Inuktitut, 'Ajjnuanga Angnaop Annurangnik' as a part of WAG-Qaumajuq's renaming initiative. (Source: Danton Unger/ CTV News Winnipeg)
While the pieces are getting new names, Lafreniere said the knowledge keepers have asked that the old names still be included to be used as an educational tool.
She said the renaming is an important step.
"The titles, oftentimes, are the first way that the artwork is introduced to the public and people engaging with that artwork," she said.
"Giving them these new titles given by ceremonial leaders from the Indigenous community, it really ingrains Indigenous knowledge into the canon of art history."
She said WAG-Qaumajuq is the first art gallery to do this kind of renaming initiative, but she hopes other galleries do the same.
More information about the Artworks Renaming Initiative can be found online.
Jidar, Rabat's street art festival draws international attention | | AW – The Arab Weekly
Art Beat: Prize-winning author pays Coast a virtual visit – Coast Reporter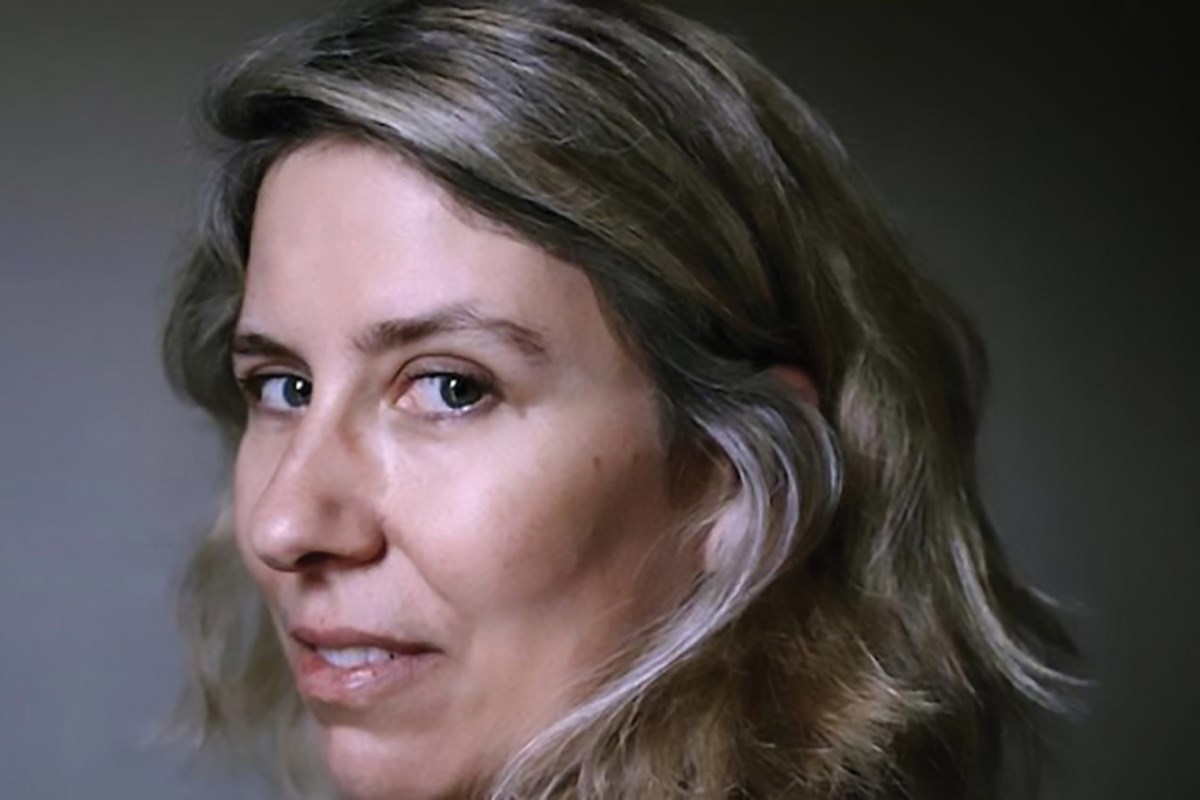 The Sunshine Coast Arts Council's Reading Series presents author Gil Adamson on Saturday, Sept. 18 at 7 p.m. Adamson will read from her recent novel, Ridgerunner, a finalist for the 2020 Scotiabank Giller Prize, and winner of the Writers' Trust Fiction Prize. Set in the Canadian and U.S. West in 1917, the book is a sequel to Adamson's well-received first novel, Outlander. Publisher House of Anansi described Ridgerunner as "a vivid historical novel that draws from the epic tradition… a literary Western brimming with a cast of unforgettable characters touched with humour and loss, and steeped in the wild of the natural world." The reading is a Zoom event and it's free. Register in advance through eventbrite.ca.
A Beautiful Mess
FibreWorks Studio & Gallery in Madeira Park is holding an opening reception on Saturday, Sept. 18 for its new exhibition, A Beautiful Mess: the joyful & random discovery of the artistic process. Creating something real out of the imagination can be a dishevelled and uncertain undertaking, usually carried out in private. Here, FibreWorks is turning that inside-out. "This show aims to create a sense of intimacy between the artist and the public." The reception runs from 2 to 4 p.m. The show will run until Oct.31.
Live Music
The Roberts Creek Legion has helped keep live music going on the Sunshine Coast through the warmer days over the past 18 months, thanks to its outdoor stage. Those setups have kept patrons in the fresh air and safely separated. Now the club is moving its visiting bands back to its indoor stage – and visitors onto its new dance floor – with a "Grande Re-Opening" on Friday, Sept. 17, featuring the Ween tribute band, Captain Fantasy. Doors at 7 p.m. The legion follows on Saturday, Sept. 18, from 7 to 11 p.m. with a string of acts, including The Locals, Eddy Edrick, Michelle Morand, and an open-stage jam. Proof of vaccination will be required for admission to all shows.
The Locals also play the outdoor venue at Tapworks in Gibsons on Saturday, from 2:30 to 4:30 p.m. That might depend on the weather, as (at press time) heavy rain was forecast for Saturday.
The Clubhouse Restaurant in Pender Harbour presents Karl Kirkaldy on Friday, Sept. 17, from 5 to 8 p.m. On Sunday, Sept. 19, Half Cut and The Slackers rock the Clubhouse from 2 to 5 p.m.
Joe Stanton is scheduled to entertain on Saturday, Sept. 18 on the patio at the Backeddy Resort and Marina in Egmont. Again, that's weather-dependent.
Let us know about your event by email at arts@coastreporter.net.