Kitchener painter helping keep pets apart of a family through art – CTV Toronto
KITCHENER —
When it comes to family pets, Olivia Witzke is capturing their heart and souls one brush stroke at a time.
The Kitchener woman is a photographer by trade, but leaned into her passion for painting when the pandemic put a pause on photo shoots.
"It's been a lifesaver honestly," said Witzke. "Having this to fall back on and it be something I love too and also still have people come get gifts for pet portraits and things like that, it's been amazing."
She started off by painting familiar faces for fun, such as Mike Tyson and the Fresh Prince of Bel Air, she quickly started receiving requests for pet portraits in Waterloo Region and across the province.
While some were for pets that were still with the family, others were for furry friends who have passed away.
"It's such an honour to capture that pet the way they remembered that pet," said Witzke. "It's such a special part of their lives.
It's like a family member. They're pretty much asking you to draw a family member."
Witze says she tries to focus on the essence of the animal starting with the eyes.
Sean Hamilton, whose dog Omen suddenly passed away in 2018 at just four years hold, says that having a special memento is something he will always cherish.
"My friends who live in K-W surprised me one day at work with a painting by Olivia of my favourite photo of him," he said. "When I look at that painting I think about the fact that they took the time, got it commissioned, brought it to me, and to have that is really special."
BlackburnNews.com – Blyth Festival Art Gallery reopens – BlackburnNews.com
Blyth Festival Art Gallery reopens
"Just East of Auburn" is one of the works being shown and offered for sale in the Blyth Festival Art Gallery's Season-long Community Showcase. The 16" x 20" oil painting is by Goderich artist William Creighton.
May 16, 2022 5:18am
After a two year hiatus, art will once again hang on the walls of the Bainton Gallery at Blyth Memorial Hall.
The art at the Blyth Festival Art Gallery is to complement the four plays presented by the Theatre Festival on its outdoor Harvest Stage.
The summer's Community Art Show will run from June 1 to September 24.
President of the Gallery Committee, Carl Stevenson, says art needs to be felt to be experienced, to be emotionally connected to the viewer.
Area artists interested in participating in the non-juried exhibition can get more information by accessing the Gallery's Facebook page, or email blythfestivalartgallery@gmail.com.
All of the art showcased will be available for purchase.
6 Concordians are long-listed for the $100K 2022 Sobey Art Awards – Concordia University News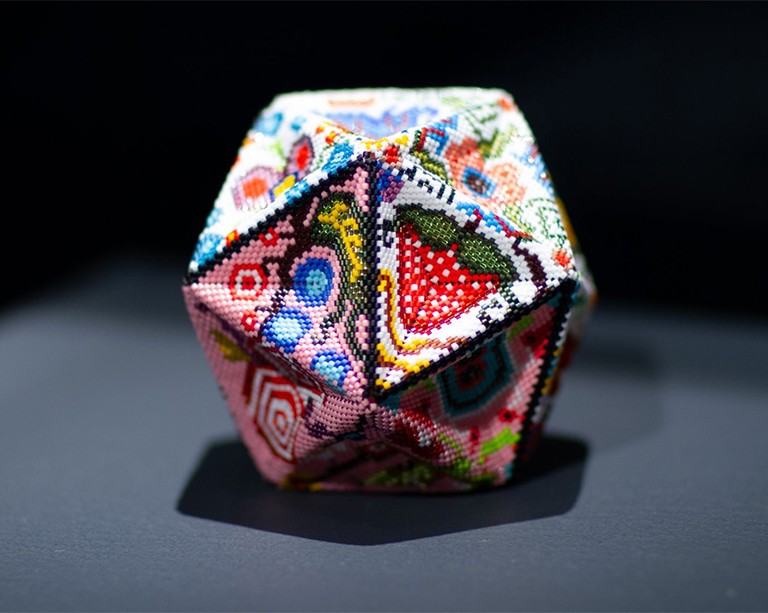 Anna Binta Diallo
Binta Diallo is a Canadian multidisciplinary artist who investigates memory and nostalgia to create unexpected narratives around identity. Her work has been shown nationally and internationally.
Anna Hawkins
Hawkins works primarily in moving image and installation. Her work centres around the ways that images, gestures and language are circulated and transformed online as well as the impact of technology on the intimate spheres of daily life.
Laurie Kang
Kang has exhibited at numerous galleries around the world. These include the New Museum, SculptureCenter, Helena Anrather Gallery, Interstate Projects and CUE Art Foundation, all in New York City; The Power Plant, Franz Kaka, Cooper Cole and Gallery TPW, all in Toronto; and Galerie Antoine Ertaskiran and Projet Pangée in Montreal.
Joshua Schwebel
Schwebel has become known for practicing a particularly direct form of situation-based institutional critique, undertaken through performances, withdrawals, delegated transactions and impostors.
Michaëlle Sergile
Sergile works primarily with archives, including texts and books reflecting the post-colonial period from 1950 to the present day. Her artistic practice aims at understanding and rewriting the history of Black communities — more specifically, the history of women and marginalized peoples, through weaving.
Nico Williams
Williams, ᐅᑌᒥᐣ, is Anishinaabe and a member of the Aamjiwnaang First Nation community. He is currently working in Tiohtià:ke/Mooniyang/Montreal. He has a multidisciplinary and often collaborative practice that is centred around sculptural beadwork. Williams is also the 2021 recipient of the Claudine and Stephen Bronfman Fellowship in Canadian Art.

Find out more about Concordia's Department of Studio Arts.
Find out more about the Sobey Art Award.
Asian Heritage Society of New Brunswick holds henna art demonstration – CBC.ca
Much has changed since Madhu Verma, the founder of the Asian Heritage Society of New Brunswick, first came to the province in 1963 as a young Indian bride.
Verma said she faced racism regularly when she first came to Canada.
Back then, when she wore cultural clothing — such as Kurtis — her looks would elicit unwelcoming glares.
Verma said: "They would stop me and say, 'Oh. When did you come here? Why are you here?'"
But times are changing.
"I sometimes tell people that I am the first imported bride in North America … now things are very different. We are really enjoying with so many new immigrants, the new friends."
Now Verma is proud to look out at a room filled with people from different backgrounds and watch them eagerly learn about her culture.
The Asian Heritage Society is putting on several events in honour of Asian Heritage month, including one in Fredericton on Saturday that allowed people to discover the intricacies of henna art.
Henna — also known as mehndi in Hindi and Urdu — is a maroon dye created from the leaves of the henna tree. The dye is used to create intricate floral designs that can last up to 20 days.
The origin of the designs dates back as far as 6,000 years and is traditionally done during special events in South Asian, Middle Eastern and North African cultures.
Priyanka Panwar came to New Brunswick seven years ago.
She is part of the society and has been helping put on events like this demonstration.
For her, the passion for henna came when she won a contest in university for her henna art.
Later, she spent six hours perfecting the henna tattoos on her hands and feet for her wedding. Marriage ceremonies aren't the only special occasions where it's used.
"I normally do it every year during Karva Chauth, it is a day when we ladies keep fast in our Hindu religion for our husbands to have a long life."
For both Panwar, and especially for Verma, educating people about why they might see henna patterns adorning some people's skin, goes hand in hand with trying to create more understanding and tolerance between cultures.
"The message we want to give is to make new friends, have communication, go visit, see other programs and also talk to us," Verma said.
"If you want to ask any question about Asian culture we want to have a conversation with you."