LACKIE: Buyers and sellers locked in stalemate as real estate market tumbles – Toronto Sun
Article content
Welcome to the fall market that wasn't.
Article content
Lest there be any confusion, while history has shown that Toronto real estate enjoys a unique ability to barrel through most obstacles, this rising rate environment has proven to be largely impenetrable.
Article content
Sales have dropped off a cliff, prices are drifting down, and sentiment among buyers and sellers has never been worse.
It's pretty rough out there.
September, the month that typically brings with it a flurry of activity in the marketplace, was largely more of the same.
Sales were down 44% year-over-year with prices falling 4.3% in that same period. And rather than seeing the uptick that even the most cautiously optimistic were anticipating the fall would bring, September sales were down 11% month-over-month. Truly remarkable, particularly given the little mini-surge of activity we saw in August.
Article content
It turns out that buyers weren't off on vacation or enjoying a summer free from COVID restrictions instead of real estate. Labour Day didn't bring them back. They remain sitting on the sidelines, if not out of the game entirely.
And with them wait the sellers, as evidenced by the lowest level of new listings for a September since 2002, which is probably what's helping prices remain sticky.
RECOMMENDED VIDEO
People who don't need to sell aren't. And it's the strong rental market that is saving investors by allowing the option to defer capital losses.
Broadly speaking, no one is making a move unless they need to. Sellers are fighting tooth and nail against the idea that February numbers are a distant memory while once eager buyers, staring down the barrel of more rate hikes, aren't willing to jump back in.
Article content
The remaining buyers who build out the monthly sales stats, are likely to be comprised of those who have been watching the market for long enough that they are motivated by what they perceive to be a "deal," or they're upsizing buyers who have something to sell and in buying and selling in the same market will save more on their purchase than they will lose on their sale.
In sum: the numbers matter more now than ever.
The average price of a home in Toronto has now fallen to $1.09 million in September off of February's peak of $1.33 million. In terms of affordability, however, even with that decline with current interest rates we are hovering at the same monthly payment, albeit requiring a smaller downpayment and lower land transfer tax obligations.
Article content
RECOMMENDED VIDEO
As for what's next, in a speech last week Tiff Macklem, Governor of the Bank of Canada, extinguished all hope that a pivot on their rate policy was imminent. Far from it, he indicated that rates will likely still need to go higher.
"When combined with still-elevated near-term inflation expectations, the clear implication is that further interest rate increases are warranted," he said. "Simply put, there is more to be done."
What this means in the weeks and months ahead remains to be seen. But the stalemate can't go on forever.
At some point, probably sooner than later given the likelihood of further rate increases, some of the sellers who have been banking on their ability to ride this out will have no choice but to blink. And the buyers who have been waiting for blood in the water may decide it's finally their time.
Canadian real estate crisis needs private-sector help: CMHC
OTTAWA –
A new report by Canada Mortgage and Housing Corp. says government alone can't solve the country's housing affordability challenges.
The scale of the problem is so large that the private sector must be involved, says the report by CMHC deputy chief economist Aled ab Iorwerth.
The national housing agency says public solutions such as rent subsidies and more social housing are helpful, but more needs to be done.
In a June report, on housing shortages and what the CMHC called an "affordability crisis," the agency estimated that an additional 3.5 million housing units would be required to achieve affordability by 2030.
"To address this imperative, we need more private-sector investment to build more supply in the housing market, particularly in the rental sector," ab Iorwerth said in the report.
The report notes that government incentives can be used to make it more attractive for companies to build additional housing, particularly the rental supply in fast-growing markets including Toronto, Vancouver, Montreal, Victoria and Halifax.
Although housing affordability is most difficult for low-income Canadians, the report notes that prices are out of reach for those with higher incomes as well.
"The housing system is interconnected, so fixing Canada's affordability challenge requires a suite of policies to affect the entire system."
Home prices have eased this year as the real estate market has cooled, but they are coming off record levels earlier in the pandemic.
The report says the imperative of increasing housing supply will be even greater as Canada seeks to attract more immigrants.
This report by The Canadian Press was first published Nov. 28, 2022.
Certus Capital invests Rs 30 cr in EON, a prime real estate project in Mumbai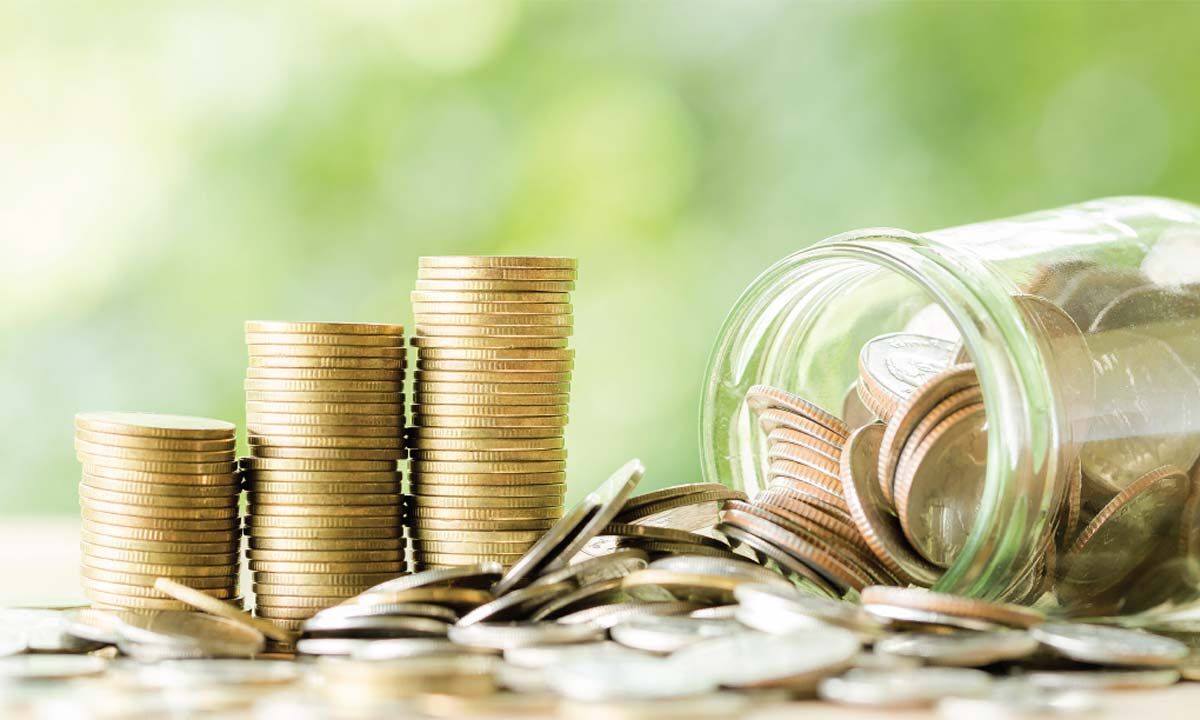 Mumbai, Nov 28 Certus Capital, an institutional real estate investment and advisory company founded by former KKR director Ashish Khandelia, has invested Rs.30 crore in EON One, a residential project located at a prime south central location in Mumbai and being developed by EON group that has 30 years of experience in Mumbai real estate. This secured debt investment opportunity will soon be available for the investors through Earnnest.me, the digital neo-financing platform of Certus Capital.
With this Rs 30 crore investment, investments through Earnnest.me have crossed Rs.100 crore within months after its launch in February 2022.
This is the third deal closed by Earnnest.me in quick succession following Rs.40-crore investment in mid-market residential project being developed by Pune-based real estate development firm Pharande Spaces and another Rs.40-crore investment in Chennai-based real estate company Arun Excello's portfolio of four affordable housing projects.
Commenting on the investment, Ashish Khandelia, founder of Certus Capital and Earnnest.me said, "This investment in EON is a part of Certus Capital's strategy to fund well placed projects being executed by experienced developers in Tier 1 cities. The residential real estate sector is witnessing a stronger demand revival and improved sales. At Earnnest.me, we'll continue to offer carefully selected and diligenced investment opportunities in the real estate sector to our investors."
The company has plans to deploy about Rs 500 crore in FY22-23 in senior secured real estate credit deal through Earnnest.me. As a part of its strategy, Certus Capital takes up 10-15 per cent of each investment to ensure its presence throughout the investment cycle.
So far, more than 200 investors with a minimum investment ticket size of Rs 10 lakh have invested in various such credit opportunities through Earnnest.me. The platform has witnessed over 50 per cent repeat investing interest. It has a diversified clutch of investors which includes real estate professionals, finance experts, family offices, CXOs, UHNI, professionals, etc. Earnnest.me continues to actively evaluate deals across Tier 1 markets including Hyderabad, Bengaluru, Pune, Mumbai and Chennai.
Certus Capital continues to grow its leadership team and has added several senior hires. The company has recently appointed former Deloitte India executive Vishal Singh bolster its institutional investment banking business. The other recent appointments include ex-Piramal Capital executive Gaurav Bhalla as Director and ex-Deloitte India executive Siddharth Pal as Senior Vice President.
Across the twin platforms, Certus Capital is working through investment and advisory deals ranging from Rs 25-1,000 crore.
Certus Capital is also planning to launch its first category-II alternative investment fund (AIF) in 2023.
Since its inception in 2018, Certus Capital has evaluated over Rs.40,000 crore of real estate credit exposure forming part of NBFCs and, housing finance companies. Certus has also advised foreign institutional investors on close to Rs 10,000 crore of closed investments / platform commitments in real estate credit and warehousing space.
Pace of real estate decline finally slowing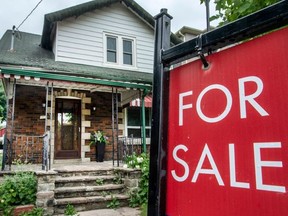 Prices will likely still fall in Toronto, but the decline has begun to slow and expectations are that prices will bottom in the spring.

 
Some areas in the GTA have done better than others.As predicted, areas outside the city where prices skyrocketed once remote work became a possibility are among the hardest hit.

Prices in Cambridge, for example, are off 22%, while London and Brantford have seen an 18% decline. Kitchener-Waterloo, Kawartha Lakes and Hamilton/Burlington have all had a 17% drop in prices.

While Toronto's decline has been 11%, prices are expected to fall further.
Toronto also saw a drop of almost half (49.3%) in numbers of home sales in October versus October 2021, while new listings were down 11.5%.
"The market downturn may be in a late stage, but it doesn't mean things are about to heat up again," said

Robert Hogue, RBC's assistant chief economist, in the report.
"We expect high — and still-rising — interest rates will continue to challenge buyers for some time. This will keep activity quiet for a while longer, even if it stabilizes near current levels."
For those on the sidelines wondering when or if to buy, a Toronto mortgage expert (who prefers not to be named) has some words of wisdom.
For starters, he prefers to keep all the gloom and doom on the down-low.  A correction notwithstanding, real estate remains a solid investment. 
So on the plus side, "with the correction have come reduced prices and reduced closing costs, especially in the GTA," the expert said.
And maybe no bidding war, a
lthough s
ome neighbourhoods have not lost value because the three rules of real estate — location, location, location — never change.
If you're wondering what the bank will lend you for a mortgage, the expert offered a useful rule of thumb: 4.2 times your salary will tell you what you qualify for.
That's provided you don't have a lot of other debt, obviously.
As for figuring out your monthly mortgage payments, calculate $6 per thousand; a $500,000 mortgage will cost $3,000 a month, for example.
The fact that a one-year mortgage is currently at the highest rate and the five-year rate is lower — an inverted yield curve — is a sign of uncertainty.
"For the first time in my career, I'm not telling people what to do. Instead, I'm telling them their options," he said.
As for that swift rise in interest rates tamping down inflation, that's working "to some extent."
The government should have started two years ago and raised rates more slowly, he explained. 
The consensus seems to be that the worst is behind us, "but we're heading into stagnation. Things will level off, but we need stability."
There's very little on the market right now, but the expert's expectation is that things will pick up after March break, when young families will start looking again in earnest.
"The banks aren't taking any chances. Anyone who thinks the banks are just giving money away — no! It's never been tougher to get credit."
Last word: focus on your debt. "I used to say, 'Continue to save.'
"Now I say, 'move from investing to getting rid of debt.'"