Forceful action needed to rid real estate industry of any bad actors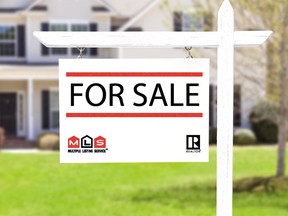 I'll admit, when I read teasers of what the program was set to reveal, I was intrigued and put an immediate note in my calendar.
Working in real estate, mortgage fraud is one of those things that while I don't have personal experience, I know enough to assume it exists. It's kind of like recreational drug use or flagrant extramarital affairs — intellectually, I know it's around me, but those rare times I've actually been a close witness to it, I am always shocked.
It's like I'm a naive character from Saved by the Bell absolutely gobsmacked that there are people who don't immediately expect the consequences of their bad behaviour to crash down on them.
But what I saw on the show was objectively stunning.
Real estate agents steering clients without pre-approvals — in this case, newcomers to Canada — to homes well beyond what they could afford. Brokering firm deals with zero escape when the bank wouldn't approve them for the loan they needed only to then turn around and introduce them to mortgage brokers who could make magic happen.
The agents made money, the brokers made money, and the buyers got hosed.
It was a pretty searing indictment of an industry that has long appeared in dire need of a clean-up.
Between the perception that real estate agents broadly and routinely deal in corrupt practices including buyer manipulation, phantom bidding, opaque processes, and now outright fraud, whether such behaviour actually represents a small segment of our industry engaging in deep corruption, or more broadly that such corruption is low-key baked in all around us, the conclusion is the same: it's time to clean house. Forcefully.
But, you know, actually clean house, not simply continue along with our tepid industry self-regulation while pretending that we are interested in holding bad actors accountable.
In an email to its members this week, Ontario Real Estate Association President Stacey Evoy seemed similarly fired up.
"These bad actors do harm to buyers and sellers, the real estate profession, and are breaking the law," she said. "They should be tossed out of the profession so that we can get back to our main job of helping Ontarians achieve the Canadian dream of home ownership.
When realtors break the rules, we encourage you to come forward and report it immediately so action can be taken. We are meeting with RECO (Real Estate Council of Ontario) next week to discuss this matter and the need for stronger enforcement of the rules," Evoy  said.
Sounds suitably definitive and forceful until you delve deeper and see that the reporting mechanism we're evidently to rely on appears deeply flawed, requiring one to not only report under their own name but to include documentation as evidence. Seems an unreasonably high bar to trigger an investigation into suspected bad actors.
I absolutely do not believe that mortgage fraud is even remotely close to as prevalent and widespread as the CBC program suggested. But it is absolutely out there. And the perception that our industry condones it as acceptable is all we should need to know for us to take forceful action to show that it's not.
LACKIE: Buyers in driver's seat as sellers ride out real estate rough seas – Toronto Sun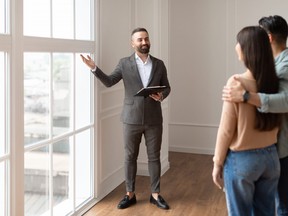 Article content
I got some blowback last week when I suggested that while quite clearly the housing market is in the throes of a strong correction, life and real estate continues on.
Article content
No, I was not shilling for my industry and, by extension, one might assume, my livelihood.
Article content
Yes, I still absolutely believe that things are rough and about to get rougher.
But notable to me is the fact that even amidst all of the scary headlines and all of the well-founded doom and gloom, there are still real estate deals happening in this city. And while as far as I can tell, the who and the how and the why has shifted from the who and the how and the why that drove that wild market that already feels like a distant memory, I'm not sure what we're seeing should be written-off as anecdotal outliers.
Transaction volume is down by half compared to this time last year. Interest rates currently stand at levels inconceivable less than a year ago. New homeowners are stressed, would-be home buyers are spooked, and everyone else is trying to figure out how worried they need to be.
Article content
Yes, yes and yes.
But here's what I am observing in real time: buyers are absolutely still out there.
Our transaction volume may be down by half, but the remaining half of what was truly record-levels is not inconsequential. It maybe just feels that way.
Case in point: I listed an adorable house in a central Toronto neighbourhood last week. The perfect starter home for first-time buyers. It would have been an absolute bun fight last winter.
I wasn't sure how it would go. And because of that, I left nothing to chance. We shined her up, I spent a small fortune on staging, the photos were perfect. We did all the things.
Article content
I also spent a lot of time managing expectations. All we need is one buyer, I explained to my clients — just one.
Never would I have guessed that we would end up with twenty-five groups braving the miserable cold to come to the open house. And these weren't people just out killing time on a Sunday. These were buyers, with parents in tow, and home inspection reports in hand, armed with their questions and their critical eye. The same buyers that are supposedly priced out or debilitated by the fear of catching falling knives.
RECOMMENDED VIDEO
Offer night yielded four offers. But unlike the offer nights of days prior, these prospective buyers weren't armed with letters to the sellers and waving their bank drafts around. They were cool. They had conditions. And their numbers were conservative. Even in competition.
Article content
The house sold for less than I expected, but with the four offers the market was clearly speaking and my clients were willing to listen.
And this experience tracks with what I am hearing from my colleagues: the buyers still out there will participate at the right price. They will come forward when they're good and ready. There is no FOMO. They will offer on things, sure, but will walk if it's not right for them.
And this will be how the prices continue to grind downwards.
So while yes, the market has slowed right down, I wonder if the stasis is also due to the logjam of sellers determined to wait out these unfavourable conditions.
I suspect that once reluctant acceptance of new-new normal settles in, we will see inventory rise and sales volume increase. But I feel pretty confident in saying that it will be quite a long time before sellers leave the table feeling like heroes again.
Real Estate Trends: Homebuilder Sentiment Drops Along With Housing Prices
Key Takeaways
Home builder sentiment, measured by the National Association of Home Builders, fell in October.
The report indicates that home builder sentiment has fallen for 10 consecutive months.
The housing market is facing multiple challenges, including relatively high mortgage rates and inflationary pressure on household budgets.
If you've been paying attention to the housing market, you've likely noticed the relatively bumpy ride it's had over the last couple of years. After rock-bottom mortgage rates contributed to seemingly endless bidding wars throughout 2020 and 2021, the lightning-hot market has cooled in recent months.
The latest homebuilder sentiment report reflects a slower housing market. Let's take a closer look at the highlights of changing homebuilder sentiment and falling housing prices.
Homebuilder Sentiment Drops
The National Association of Home Builders (NAHB) takes the temperature of home builders' sentiment on a monthly basis. In the latest report, home builder sentiment dropped again. The confidence was reflected at 38 in October, which means it's at half the level it was 6 months ago.
That represents 10 consecutive months of dropping home builder sentiment. With the exception of the uncertain times of spring 2020, this confidence reading is the lowest it has been since August 2012.
"This will be the first year since 2011 to see a decline for single-family starts," said Robert Deitz, NAHB Chief Economist in a press release. "Given expectations for ongoing elevated interest rates due to actions by the Federal Reserve, 2023 is forecasted to see additional single-family building declines as the housing contraction continues."
Housing price trends
As of November, Redfin reported the national median home sale price at $397,549. That's a 4.9% year-over-year increase. While that might seem like a steep climb, housing price growth has actually slowed down quite a bit.
Home builders aren't the only ones warning of a potential fall in home prices. Some economists are predicting a sharp fall. The Federal Reserve is warning that home prices might fall, but it doesn't expect anything like the unforgettable housing market crash that happened during the Great Recession.
Potential reasons for housing market changes
With home builder sentiment dropping like a rock, it's helpful to understand what factors are at play. There are many factors contributing to a changing housing market. Here's a closer look at the reasons that stand out.
Hot inflation
In recent months, inflation has been a main feature of the economy.
The Consumer Price Index (CPI), a popular measure of inflation, was sitting at a 7.7% year-over-year increase in the October 2022 report. Although this reflects a gradual decline from the peak earlier in the year, we are still living in highly inflationary times.
But you probably don't need to look at a special report to know that inflation is present in a big way. You've likely noticed inflation as it hits your household budget. Individuals and families across the nation are forced to spend more on basics like food and electricity.
With this pressure on household budgets, it's difficult for many would-be homeowners to pull together the funds necessary for a down payment on a home. Plus, the increased costs in other areas of their budget might make shelling out for an expensive monthly mortgage payment impossible.
Rising interest rates
In response to sky-high inflation, the Federal Reserve has been aggressively tackling the problem. Although the central bank prefers to have some level of inflation in the economy, the current inflation rate is well above the 2% target.
The Federal Reserve increases the federal funds rate when it wants to tame inflation. Throughout 2022, the Fed has instituted a series of rate hikes. As the federal funds rate increases, so do borrowing costs for homeowners.
Mortgage interest rates hit a 2022 peak of 7.08% for a 30-year fixed-rate mortgage. Since then, mortgage rates have fallen a bit. As of November 18, mortgage interest rates are down to 6.61%. But regardless of this small tumble, mortgage rates are still significantly higher than this time last year when the average interest rate on a 30-year fixed-rate mortgage was 3.10%.
Higher mortgage interest rates lead to higher monthly payments for borrowers. The National Association of Realtors reported that the average monthly payment for a homebuyer in the third quarter of 2022 was $1,840. That's significantly more than the $1,226 average in the third quarter of 2021.
Higher mortgage costs often mean that buyers can't afford as high of a sales price. With this factor in play, the possibility of falling housing prices seems to make sense as would-be homebuyers are getting priced out of the market.
How This Impacts Your Investment Portfolio
The housing market isn't the only sector of the economy impacted by a combination of hot inflation and rising interest rates. As the real estate market shifts around us, you might be interested in adding this exposure to this asset class to your portfolio. But you might not be interested in monitoring the minutiae of the up-and-down housing market trend.
One way to add exposure to real estate trends is by harnessing the power of artificial intelligence through a Q.ai Investment Kit. For example, the Global Trends kit takes real estate into account when making trades that align with your portfolio goals. Consider using this new style of investment technology today.
ULI, PwC: New Normal Solidifying As Real Estate Returns To Pre-Covid Norms – Forbes
A recently-released report from Urban Land Institute and PwC suggests a contradiction in terms. As the North American real estate industry returns to a kind of pre-pandemic normalcy, some pandemic-era sea changes are solidifying and likely to endure.
Those are among findings of ULI and PwC's annual report spotlighting the latest emerging real estate industry trends, titled Emerging Trends in Real Estate 2023. The report draws on input from more than 2,000 industry experts, as well as a number of proprietary data points. Among the highlights: Insights into evolving investor climate change concerns, and property sector trends resulting from the Covid crisis.
The report's authors acknowledge the current reduction in sales, particularly in the area of housing, comes on the heels of the U.S. commercial property market basking in years of near-record returns, rent growth and price appreciation. Soaring demand for well-situated logistics facilities is helping keep industrial sector vacancy rates at or near record lows. Other real estate sectors, among them hotels and property investments, are returning to the levels seen prior to the Covid-19 pandemic.
Costs leap
The median price of U.S. existing homes leaped more than 30 percent in the wake of the pandemic, rendering an already dismal housing affordability picture even worse. The result: Levels of housing unaffordability unseen in nearly a third of a century.
Factors to blame for the affordable housing shortfall – including restrictive building codes and zones, increasingly complex affordable housing development transactions and building industry labor woes – have remained unchanged or grown worse. With demand for rental units outpacing supply, rents have nowhere to go but up.
The widespread migration to more affordable Sun Belt markets has helped countless Americans weather the housing cost crisis. But with increased demand for Sun Belt housing has come the logical byproduct, increased home prices and rent in the south.
Rethinking office
The study authors are not predicting a wholesale exodus from office buildings. The current office environment is a potpourri of downsizing, terminated leases and transition to sublets. But many office building tenants have retained their offices because they signed long-term leases pre-pandemic or just may need them in the future. Distinctive offices are able to attract talent to employers. For that reason, companies must rethink their spaces in order to decide if they serve their needs and can help lure top talent.
ESG, climate considerations
The desire of residents and developers to invest in certain regions is being impacted by ever-more-difficult-to-ignore climate change. Enhanced environmental, social and governance (ESG) disclosures are being sought by investors and other stakeholders, who are demanding voluntary action to address these concerns.
Meantime, greater disclosure, transparency and consistency are the goals of proposed regulations from the SEC. The result is an ever-louder cry on the part of investors for greenhouse gas emission (GhG) limits and more environmentally-friendly, energy-efficient buildings. These goas are a component of the Inflation Reduction Act of 2022.
Justice for underserved
Events of the past three years have also propelled commercial real estate initiatives intended to benefit underserved communities. Objectives include addressing accessible transportation, broadband Internet access and environmental justice concerns, as well as relinking Black and Hispanic neighborhoods that 1950s-through-'70s urban renewal programs uprooted. As the initiatives are tackled, byproducts could include increasing access to jobs, growing economic opportunities and rebuilding formerly flourishing communities that post-war Federal highway and urban renewal programs left broken.
Investment in once-overlooked residents and neighborhoods is being included in such legislation as the Bipartisan Infrastructure Law, the Reconnecting Communities Pilot and the Inflation Reduction Act, which collectively could put billions of Federal dollars to work on these programs.