LACKIE: In Toronto real estate, the party's over – Canada.com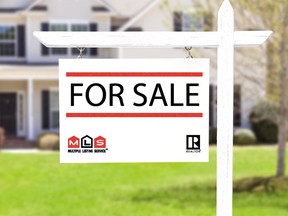 Article content
I think we can all safely say that Toronto's pandemic real estate boom is officially over.
Article content
It isn't a consensus we arrived at easily, to be sure, but even the denialists have finally come around to admit that what we are now seeing is far from the seasonal slowdown or simple "market recalibration" one might remember from the Beforetimes.
The market has pretty much ground to a halt with sales falling off a cliff. Average sale prices in some parts of the GTA are down over 20% from February's peak. I'm not being dramatic or sensationalistic, that's quite literally what the data shows.
The only debate right now is whether or not we now find ourselves in real estate crash territory or simply in the midst of a correction.
Well, given that the definition of a real estate crash is a sudden downturn resulting in a loss of value more than 10% from the 52-week peak value, we're not quite there yet as year-over-year our numbers aren't faring too badly. But looking month-over-month there should be absolutely zero question that we are in the throes of a strong correction.
And given the froth of the past several years, I'm not sure anyone should be surprised.
What has been surprising to me, however, is how quickly this came on. Sure, there were signs this winter that buyer sentiment was shifting almost in lockstep with heightened anticipation of interest rate hikes, but this is not that.
This [gesturing wildly] is a clear response to the Bank of Canada hiking interest rates far faster and far more furiously than anyone ever anticipated in response to out-of-control inflation. Add-in broader economic uncertainty, stock market instability, a war in Europe, and reasonable fears of impending recession, the almighty buyer sentiment couldn't really be any worse.
Article content
Now, you're likely expecting me to now launch into a tirade about how the sky is falling and we're all doomed, but I am not there yet. I do, however, believe that what lies ahead is going to be messy and on the other side will almost certainly be a near-total wash of the pandemic gains to Canadian home values.
Why? Because that's pretty much the point at which our real estate market became wholly untethered from any semblance of market fundamentals. And given that housing values have risen 50% Canada-wide over the past two years, it will be a long descent.
But what it also means is that we are now heading into an entrenched downmarket, territory that many will remember but will almost certainly feel foreign to broad swathes of Canadians.
Once buyers manage to wrap their heads around these new rates, and in time they absolutely will, they will find that the game has changed.
Does anyone in Toronto remember the time before bidding wars? When great properties still took weeks and months to sell? When market value was based on comparables and not established on the basis of whatever some crazed buyer also at the offer table was willing to spend to outbid you?
For all the talk of blind bidding being the driver of the madness, what say you now that multiple offers will likely be the exception rather than the rule in the months ahead? Would it be safe to say that blind bidding was merely a symptom rather than the disease itself?
The sellers who have gotten used to being in the driver's seat are going to have to accept that this new reality is just that — their new reality. February prices are long gone. Offers will likely include conditions. And for those who have to sell right now, it will likely be a tough pill to swallow, particularly if they are depending on the proceeds to close on another property.
Article content
Moving forward, the smart move will almost invariably be to sell before even thinking about buying.
And for the Toronto agents who have enjoyed the boom, especially the ones who rushed to get licensed during the pandemic, this business is about to get rough. The best are going to have to work infinitely harder to compete for a fraction of the business. And the ones who joined the party in hopes of catching the quick and easy deals will likely go back to their day jobs.
Professionalism, competency and ethics will mean everything in the coming months and years. And our relationships with one another will never matter more. I think it's going to be a welcome change to get to flex our negotiation muscle again, a skill that became mostly redundant once success in a bidding war became almost entirely dependent on how much a buyer was willing to spend.
So yes, things aren't great at the moment and will almost certainly get worse before getting better. And for those likely to be the most affected, the buyers who bought-in over the past two years and will be upside down on their mortgages for a while, we should all wish them well as they hunker down and ride this out.
For everyone else, let's stop treating real estate like a national religion and return our focus to the things that matter again.
Local builders still busy as real estate market takes a break – Times Colonist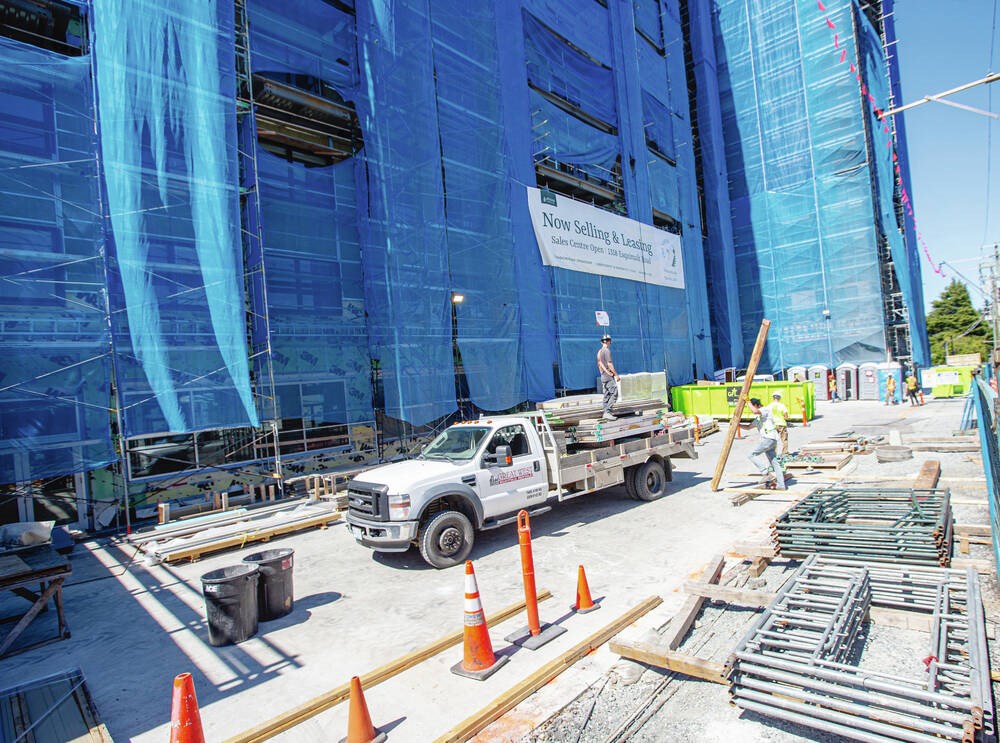 The real estate market may be taking a breather, but there has been no such break for homebuilders in the region judging by new housing start figures from the Canada Mortgage and Housing Corporation.
The numbers, released Tuesday, show 2,681 new homes were started through the first seven months of this year in Greater Victoria, ahead of last year's pace when 2,500 new units were started.
It's a tale of multi-family projects in two parts of the region, said Casey Edge, executive director of the Victoria Residential Builders Association.
Edge said Victoria and Langford are once again doing all of the heavy lifting.
"There are a bunch of municipalities that just fly under the radar every year, like Oak Bay that still doesn't have zoning for duplex housing," he said noting Oak Bay has built just 19 new homes this year, while North Saanich has started 16.
"And people question why do we have a housing affordability problem," he said.
"Well, you have just a handful of municipalities that are really carrying the weight for 13 municipalities."
The lion's share has been done by Victoria so far this year.
With a focus on condo and rental apartments, the city has seen 1,219 homes started, well ahead of last year's 696. Langford has started 663 so far this year, off last year's pace of 862 through the end of July.
Edge said what's missing is the missing middle housing — townhomes and houseplexes, rather than the usual condos and single-family homes — that can suit small families and provide more housing options in all parts of the region.
The fact builders in at least two of the region's centres are busy may help the market catch up a bit, as the number of property sales has slowed considerably. The B.C. Real Estate Association released numbers on Tuesday showing Victoria's sales dropped 37.5 per cent in July compared with the same time last year, while the Island saw a 40 per cent drop and the province fell 42 per cent.
"High mortgage rates continued to lower sales activity in July," said BCREA chief economist Brendon Ogmundson.
"Many regions around the province have seen sales slip to levels well below normal for this time of year."
At the same time, provincial active listings rose 28 per cent year-over-year.
Inventories remain quite low, but the slow pace of sales has tipped some markets into ­balanced or even buyers' market territory, the association noted.
Year-to-date, residential unit sales were down 29.3 per cent to 56,801 units, while the average residential price was up 13.2 per cent to $1.03 million.
aduffy@timescolonist.com
>>> To comment on this article, write a letter to the editor: letters@timescolonist.com
Podcast: Real estate marketing strategy with Publish Partners | RENX – Real Estate News EXchange
Podcast: Real World of Real Estate with Gerald Tostowaryk
Max Jakubke, principal and founder of Publish Partners, and the firm's digital marketing director Bianca Elliot discuss numerous strategies for effective online real estate marketing with host Gerald Tostowaryk.
One of the focuses for the episode, the second in a series on real estate marketing, is using data effectively to improve your storytelling ability about a project or development.
As part of the discussion, Jakubke and Elliot share some examples of successful campaigns.
Publish Partners is an international firm based in Vancouver.
Perfect time for sellers in Saskatchewan real estate market – Global News
For people who analyze statistics for a living, interpreting numbers is often about perspective.
For example, take home sales in Saskatchewan last month.
The province saw a 10-per cent reduction in home sales from 2021. However, last year was a record year for home sales in Saskatchewan.
"Overall, most regional markets are starting to shift away from the exceptionally tight market conditions seen earlier in the year," the Saskatchewan Realtors Association said in a press release.
"However, most regional markets still face conditions that are tighter this July then they were last year."
One of the reasons for the reduction is the spending issues many people are facing as inflation has drove prices of everyday items up. Another reason the market has slowed is the simple fact it's summer and people aren't home.
"People are on holidays, they're out farming and so typically we see a slower market and people are maybe not used to that because during the pandemic we had a market that was very busy throughout the year," said Chris Guérette, the CEO of Saskatchewan Realtors Association.
"So we are returning to sort of pre-pandemic activity during this time of the year."
Buyers are more leaning towards more homes priced under $400,000, which as a result means less are available and slowing down sales.
"Inventory levels trended up in July over previous months, but every region still faced inventory levels that were lower than the previous year and long-term averages," the press release read.
"Overall, most regional markets are starting to shift away from the exceptionally tight market conditions seen earlier in the year. However, most regional markets still face conditions that are tighter this July then they were last year.
Guérette said overall, the provinces market it a lot more stable than other places.
"We know that we won't have the drastic ups & downs that other large municipalities are facing & other provinces are facing at the time right now. So that means places like Ontario and B.C are seeing some really large dips and some swings."
Guérette said it is a sellers' market right now, with the average price of a home in Saskatchewan going up to $335,000.

4:33


How to send your kids off and prepare for university housing.



© 2022 Global News, a division of Corus Entertainment Inc.