Linus apologizes to Epic boss over PlayStation 5 SSD remarks – TweakTown
A bit ago Linus from Linus Tech Tips called Tim Sweeney out and criticized the Epic boss' remarks about the PS5's SSD. Now Linus has apologized and delves deeper into the PlayStation 5's storage tech.
Tim Sweeney is a huge fan of the PS5's SSD, and went so far as to call it 'god-tier.' Sony's next-gen SSD is beyond the highest-level PC SSDs on the market today with best-in-class storage, Sweeney said. Like many PC gamers, Linus Sebastian was skeptical and made some comments about Sweeney shilling for the PS5. But now after actually watching Mark Cerny's presentation, digging through research, and checking out older Sony SSD patents, Linus is apologizing.
The apology video goes into depth about the PS5's SSD, but none of the details will be a surprise to anyone that's read our PlayStation 5 SSD deep dive coverage.
"Bottom line, Mr. Sweeney probably knows thigns we don't. But even based on what we can see for ourselves, if what Sony is saying is true, he wasn't shilling for the PS5," Linus said.
"I set some of you on a wrong path, it was a breach of our trust, and I can do better. And finally, once more, I'm especially sorry to Mr. Sweeney who might not give a hoot about my blunder, or my apology, and I would understand that."
VIEW GALLERY – 5 IMAGES
Read Also: Understanding the PS5's SSD: A deep dive into next-gen storage tech
The gist of the PS5 SSD's potential isn't just the raw 5.5GB/sec speeds of the PCIe 4.0 NVMe M.2 SSD, but how the console will be able to actually make use of those speeds.
The PS5 has a special 12-channel memory controller that allows for instantaneous data access and streaming right into special dedicated I/O block built right into the SoC, which is then loaded into the 16GB GDDR6 RAM pool and passed to the CPU and GPU for processing. Custom OS software and tools allows Sony to circumvent limitations of environments like Windows 10–instead of being built for a myriad of builds, the PS5's OS is made specifically to synergize with the hardware itself.
Alongside a decompression block that uses Kraken's new compression tech, the PS5 can pull compressed assets at 9GB/sec with up to 20GB/sec speeds, and rapidly decompress them for use within the system.
Read Also: PlayStation 5 SSD speeds hit 9GB/sec with custom 12-channel controller
So what does this mean? The following is a brief breakdown of what to expect from the PS5's SSD, but bear in mind this is just the beginning. We don't truly know how far devs can push this technology yet.
Decompressed assets will load much faster, leading to instantaneous gaming without loading times.
Since SSDs don't need to seek for data like an HDD, the elimination of seek times will also supercharge loading and streamline gaming–environments will be accessible right away, no textures will pop in like in No Man's Sky on PS4, and the system will be able to access and load data within the blink of an eye. Compressed assets can also be made ready faster than ever before.
Sony says the PS5's SSD is 100x faster than the PS4 and will lead to instantaneous open-world gaming.
Games can be smaller now that there's no need for asset duplication.
Right now games have to store assets into the RAM memory buffer, which requires lots of data replication. Games like Spider-Man, for instance, have many separate instances of smaller objects like light poles, newspapers, cars, and fire hydrants. With the PS5's SSD, the game can simply load a single asset as its needed instead of having to load hundreds of them from the RAM pool (the PS5's memory buffer can also process speeds at up to 448GB/sec).
Streamlined data will make everything more efficient, including graphical effects.
Now that the PS5 can blast data, textures, and assets through the RAM and to the CPU and GPU for processing at such high speeds, it allows an even more efficient delivery pipeline for said data. This is vital for new enhanced graphical upgrades like ray tracing, which depends on complex lighting rendering techniques made possible by data fed to the Navi RDNA 2.0 GPU.
It will also enable the new Lumen features found in Unreal Engine 5, a new kind of photogrammetry lighting system that lets developers bake in next-gen global illumination into environments.
This pipeline will also allow UE5's new Nanite system, a micro-polygon rendering technique that lets developers render cinematic-quality visuals in real-time with sub-pixel control. Streamlined data pipelines are needed to facilitate this kind of higher-end tech.
The SSD will also be hugely instrumental for other features like 8K visuals, native 4K 60FPS, 1080p 120FPS, etc.
Sony's PlayStation 5 is slated to release Holiday 2020. No pricing or exact launch has been announced, but Sony will reveal PS5 launch exclusives sometime soon.
PlayStation 5 specs and details:
Custom SoC with second-gen Navi GPU, Zen 2 CPU

8-Core, 16-thread Zen 2 CPU at 3.5GHz

Navi 2X GPU with 36 CUs on RDNA 2 at 2.23GHz

Ultra-fast 825GB SSD with up to 9GB/sec speeds

Support for 4K 120 Hz TVs

Ray-tracing enabled

8K output support (for gaming)

Plays PS4 games, BC is on a title-to-title basis

Separate games that ship on BD-XL Blu-ray discs

New controller with extensive haptic and tactile feedback
Apple seeks on having the iPhone replace your passport and driver's license – gizmochina
Apple's latest goal is to make the iPhone your sole means of identification by replacing passports, driver's licenses, and others. This is another step from the Cupertino based giant to make the iPhone the only thing anyone would require.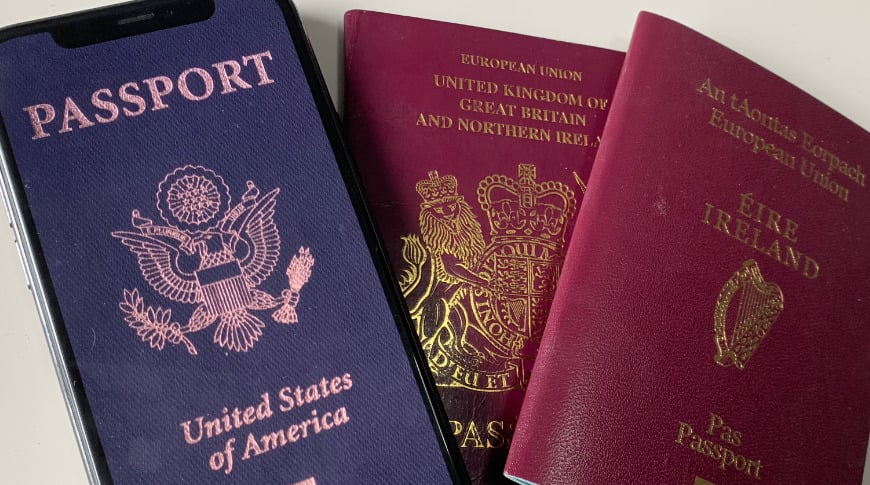 Recently, Apple had also announced a plan to get rid of car keys and, now, the company is planning on getting rid of the need for passports and other forms of physical identification. The iPhone has already replaced the needs for notepads, cameras, pens and a lot more. So it doesn't come as a surprise when the company says it wants to take your IDs to the digital realms.
According to a series of patent applications that are titled "Providing Verified Claims of User Identity," the user's ID can be recorded or transmitted. In other words, the patent details a system that stores the identification on your device. The description reads that "A device implementing a system for using a verified claim of identity includes at least one processor configured to receive a verified claim including information to identify a user of a device. The verified claim being signed by a server based on verification of the information by an identity verification provider separate from the server, the verified claim is specific to the device."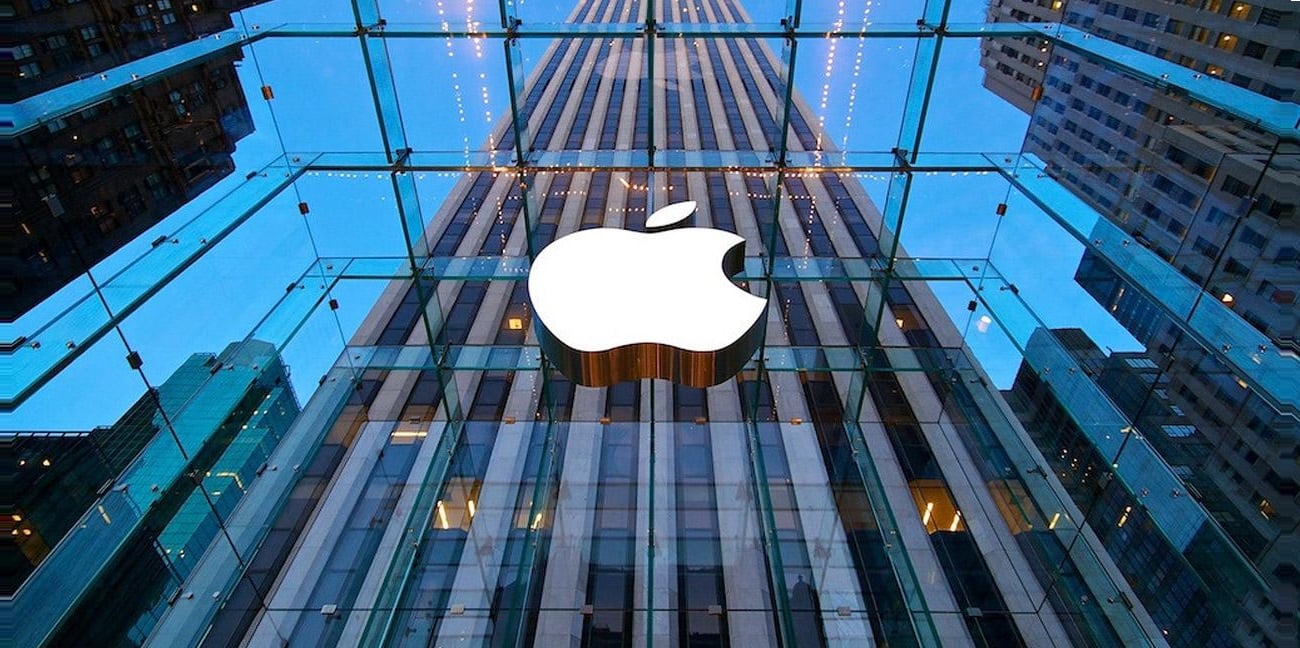 This patent also mentions the use of servers for verification of one's identity. So, a device such as an iPhone could securely transmit ID. This ID can be verified through the server and the device's biometric sensors as well. Meaning, the entire system can have multiple ways of verifying your identity as well. It seems like a promising feature on paper but it's still too soon to tell.
(Via)
ALWAYS BE THE FIRST TO KNOW – FOLLOW US!
Apple and ad industry clash over iOS 14 popup seeking permission for tracking – 9to5Mac
Apple and the ad industry are once again in conflict, as ad associations object to the way iOS 14 seeks user permission for tracking.
It's not the first time this has happened – Apple's adoption of Intelligent Tracking Prevention led to criticism by the ad industry back in 2018 …
Background
Advertisers like to measure the effectiveness of their ads by working out how many people who purchase a product have seen an online ad for it. To do this, a cookie is dropped on the user's device when they see an ad, and the website where the purchase is made can check for the presence of that cookie.
Conversely, if you visit a website about (eg) drones, the site can drop a cookie, and ad networks like those run by Google and Facebook can check for that cookie and then serve you ads for drones. This is why you often see ads relating to topics you've recently been researching.
This type of tailored advertising is more likely to be effective, so ad networks can charge more for displaying personalized ads.
Advertisers don't know who you are – they don't know the identity of the person who saw the ad or visited the website – they just know that the same person (actually, device) did both.
iOS 14 approach to seeking permission for tracking
In iOS 14, if an app wants to show tailored ads, it must display a popup asking permission from the user.
Reuters reports that the complaint stems from Apple not adopting a permission standard required by law in Europe. This means that apps with European users will need to seek the same permission twice, once with a GDPR-compliant request, and again with Apple's request. Advertisers fear this will make it seem a bigger deal than it is, and lead to more users refusing permission.
Sixteen marketing associations, some of which are backed by Facebook Inc and Google, faulted Apple for not adhering to an ad-industry system for seeking user consent under European privacy rules. Apps will now need to ask for permission twice, increasing the risk users will refuse, the associations argued.

Facebook and Google are the largest among thousands of companies that track online consumers to pick up on their habits and interests and serve them relevant ads.
Apple rejects the criticism because it already offers a tool to help advertisers measure effectiveness.
Apple engineers also said last week the company will bolster a free Apple-made tool that uses anonymous, aggregated data to measure whether advertising campaigns are working and that will not trigger the pop-up.

"Because it's engineered to not track users, there's no need to request permission to track," Brandon Van Ryswyk, an Apple privacy engineer, said in a video session explaining the measurement tool to developers.
Attitudes to personalized ads vary, some preferring relevant ads to generic ones, while others object to what they consider a privacy breach.
I've argued in the past that online advertising is a hot mess, and that we really need agreed standards laid down in law.
I'm personally of the view that I don't mind anonymised tracking. I'm a decisive shopper, so generally it only results in me being shown ads for things I've recently bought, but I have nothing against the principle. Others disagree, and strongly object to the practice. But I don't have strong views either way: let's allow it or ban it – the important thing is to agree in law what is and isn't allowed.

With ad standards legislation in place, we can finally get rid of the most obnoxious forms of advertising, and put an end to the war of escalation between ever-more aggressive brands and ever more fed-up consumers.
Part of this would involve giving websites greater control over the ads inserted by ad networks like Google. Currently, for example, you will occasionally see scam ads on sites like ours because they make it through Google's checks. We can only block them reactively, when we spot them or a reader reports them. Legal controls would make them far less likely to make it into an ad network in the first place.
FTC: We use income earning auto affiliate links. More.
Check out 9to5Mac on YouTube for more Apple news:
[embedded content]
After NBA 2K21, more publishers are considering raising game prices to $70 on PS5 and Xbox Series X – VG247
NBA 2K21 may only be the first AAA game whose base price jumps to $70 on next-gen consoles.
This week, 2K Games revealed new details about the upcoming NBA 2K21. In the press release, the publisher confirmed that the game's standard edition will be priced $70 on PS5 and Xbox Series X, making it the first AAA game to commit to higher pricing on next-gen consoles.
This doesn't appear to be an isolated decision. According to research company IDG, other publishers are also considering raising the base price of their AAA games to $70, a $10 increase.
"The last time that next-gen launch software pricing went up was in 2005 and 2006, when it went from $49.99 to $59.99 at the start of the Xbox 360 and PS3 generation," IDG CEO Yoshio Osaki told Gamesindustry. "During that time, the costs and prices in other affiliated verticals have gone up."
Osaki explained that the price of admission across other competing industries has risen considerably over the years, but not in video games. The CEO cited cinema ticket prices, Netflix and cable subscriptions as examples, but neglected to mention that video games have a multitude of other ways to monetise users after the fact, such as DLC, microtransactions and several other forms of recurring revenue.
[embedded content]
"Even with the increase to $69.99 for next-gen, that price increase from 2005 to 2020 next-gen is only up 17%, far lower than the other comparisons," Osaki went on.
"While the cost of development and publishing have gone up, and pricing in other entertainment verticals has also gone up substantially, next-gen software pricing has not reflected these increases. $59.99 to $69.99 does not even cover these other cost increases completely, but does move it more in the proper direction."
Osaki, however, doesn't think that $70 will become the new minimum price for every game, just the biggest and highest-profile. Indeed, the move is already being considered by other publishers, according to IDG's research.
"IDG works with all major game publishers, and our channel checks indicate that other publishers are also exploring moving their next-gen pricing up on certain franchises, for the same reasons outlined above," Osaki added.
"Not every game should garner the $69.99 price point on next-gen, but flagship AAAs such as NBA 2K merit this pricing more than others."