London-Middlesex sees 6 new coronavirus cases, 12 recoveries: MLHU – fm96.com
Six people have tested positive for the novel coronavirus and 12 people have recovered, officials with the Middlesex-London Health Unit (MLHU) reported on Monday.
The update brings the total number of cases confirmed in the region to 585, of which now 452 people have recovered. Fifty-seven people have died.

READ MORE:
Black Lives Matter rally attendee confirmed to have novel coronavirus, Middlesex-London Health Unit says

The new cases were all reported in London, and none are associated with long-term care or retirement homes, continuing a trend that has seen new cases be largely community-sourced.
Of the at least 46 cases that have been reported in London since June 1, only two have been from seniors' facilities, according to health unit figures.
One of the new cases reported Monday involved a woman under 50 who had attended the Black Lives Matter rally in downtown London earlier this month, the health unit said.
In a statement, the health unit said the individual was not symptomatic at the protest, has not shown symptoms since, and wore a mask.
Officials later added that there was no indication that the person was infected at the protest or that she was infectious at the time.
At least 547 cases have been reported in London, followed by 20 cases in Strathroy-Caradoc, seven in Middlesex Centre, five in North Middlesex, four in Thames Centre and one each in Lucan Biddulph and Southwest Middlesex.
The health unit reported seven new cases and nine recoveries over the weekend.

READ MORE:
Coronavirus pandemic pay premium has not flowed to workers, Ontario government says

The number of active outbreaks remains at two, according to the health unit.
The two outbreaks, at Kensington Village and Chelsey Park Retirement Community, were declared active on April 3 and May 30, respectively.
Long-term care and retirement homes account for 170 of the region's cases, 37 of its deaths, and at least 19 of the 24 outbreaks that have been declared locally.
Long-term care homes have seen 103 cases, involving 61 residents and 42 staff members, as well as 24 deaths, while retirement homes have seen 67 cases, involving 44 residents and 23 staff members, and 13 deaths.

READ MORE:
Coronavirus — Ontario increases gathering limit at wedding and funeral ceremonies

Hospitalizations remain low, according to London Health Sciences Centre (LHSC). The organization last week announced that it would only release the number of COVID-19 patients being treated at the University and Victoria hospitals if the tally was greater than five.
No COVID-19 patients were being treated within St. Joseph's Health Care London as of June 8 — its most recent update.
An updated number of positive cases among hospital staff at LHSC is not known as the organization has stopped releasing a tally unless the count rises by five or more.
St. Joseph's Health Care said in its latest update that at least 18 staff members had tested positive. The outcomes of the cases were not provided.
Hospitalizations account for about 19 per cent of all cases in London and Middlesex. About a quarter of those patients have needed to be admitted to intensive care.

READ MORE:
'Solution' in the works for CERB extension, Trudeau says

Ontario
Provincially, Ontario reported 181 new cases of COVID-19 on Monday, with the majority in Toronto and Peel Region.
The total is the lowest number of new daily cases since late March. They bring the province to a total of 32,370 — an increase of 0.6 per cent over the previous day.

READ MORE:
181 new coronavirus cases, 8 deaths in Ontario as total cases reach 32,370

The total includes 2,527 deaths — eight more than the previous day — and 27,213 resolved cases. That's an increase of 252 resolved cases, continuing a trend of those growing more quickly than the total case number.
The number of people in hospital with COVID-19 dropped from 438 to 419, and the number of people on ventilators decreased as well, while intensive care rates remained stable.
Ontario completed 21,751 tests in the previous day, with Health Minister Christine Elliott noting that the falling number of new cases coincides with increased rates of testing, keeping the positivity rate at "all-time lows."
The update comes the same day the province is announcing all regions of the province except for Toronto, Peel and Windsor-Essex will be in Stage 2 of Phase 2 of the province's phased reopening plan as of Friday.

READ MORE:
More Ontario regions to enter Stage 2 of reopening Friday; Toronto, Peel, Windsor still excluded

Most areas of the province were allowed to enter the second stage last Friday, except for the Greater Toronto and Hamilton Area, some regions that border the United States and those with COVID-19 outbreaks among migrant workers.
Premier Doug Ford announced Monday that the regions that can join them this Friday are: Durham, Haldimand-Norfolk, Halton, Hamilton, Lambton, Niagara and York.
Elgin and Oxford
No new cases, deaths or recoveries were reported Monday by officials with Southwestern Public Health (SWPH).
The total number of cases in the region remains at 80, of which 70 have recovered. Four people have died — a tally that has not changed since late April.
No new cases, deaths or recoveries were reported over the weekend. Three new cases and one recovery were reported on June 12.
Six cases remain active, including four in Oxford County — three in East Zorra-Tavistock and one in Tillsonburg — and two in Elgin County, both in St. Thomas.

READ MORE:
Can I fly to another province? Your coronavirus travel questions answered

There are no active outbreaks. Three in total have been declared, with no linked deaths.
As of Monday, 6,956 tests had been conducted in Elgin and Oxford counties, with 549 still awaiting test results.
The test per cent positivity rate for Elgin and Oxford is 1.2 per cent, down from 1.3 on Friday.
Huron and Perth
No new cases, deaths or recoveries were reported Monday by officials with Huron Perth Public Health.
The total number of cases in the region remains unchanged at 56, of which 48 people have recovered and five have died.
Health officials reported no new cases over the weekend and one recovery.
Three cases remain active in the region, including one each in Huron County, Perth County and St. Marys.

READ MORE:
Woman's lungs look like 'Swiss cheese' after COVID-19, gets double transplant

A total of 26 cases have been reported in Stratford, along with four deaths, while 14 cases have been reported in Huron County and 12 in Perth County.
The four deaths were linked to an outbreak at Greenwood Court, a long-term care facility.
Four cases have also been reported in St. Marys, including one death.
A total of seven outbreaks have been declared, all of which have been resolved.
The health unit said 4,706 tests had been administered in Huron and Perth as of Monday. Of those, 119 were awaiting test results.
Sarnia and Lambton
One person has tested positive for the novel coronavirus and two people have recovered, officials with Lambton Public Health (LPH) reported late Sunday.
The update brings the total number of confirmed cases in the region to 276, of which 235 have recovered. Twenty-five have also died, a tally that was unchanged.
The update comes the same day the province announced that Lambton will be among the regions allowed to move to Stage 2 of the reopening plan as of Friday.

READ MORE:
How 'superspreading' helps drive the coronavirus pandemic

The new case is not associated with an active outbreak at Vision Nursing Home, a long-term care facility in Sarnia that has seen 28 staff members and 26 residents test positive and 10 residents die since an outbreak was declared there April 23.
It's the only active outbreak in Lambton.
Health officials reported one new case over the weekend that was also not linked to the facility.
Ninety-four of the region's cases are linked to Vision Nursing Home and to a previous outbreak at Landmark Village, also in Sarnia.

READ MORE:
FDA revokes its authorization of hydroxychloroquine to treat coronavirus

Fifteen cases remain active in the county.
Bluewater Health reported Monday that it was treating no COVID-19 cases, down from 11 on Friday.
The hospital said it had 17 patients who were suspected positive or who were awaiting tests, down from 37 on Friday.
As of late Sunday, LPH said 9,433 test results had been received by health officials so far.
The percentage of tests that come back positive stands at 2.9 per cent, down from 3.1 on Friday.
— With files from the Canadian Press
© 2020 Global News, a division of Corus Entertainment Inc.
COVID-19 in B.C. alert: Eight infected individuals from Lower Mainland and Alberta attended events in Kelowna – Straight.com
A large-scale potential COVID-19 exposure incident spanning several days in British Columbia's Interior, involving individuals from outside the region, has prompted a public notification.
Interior Health issued a news release today (July 10) to alert anyone who attended gatherings in Kelowna's downtown and waterfront areas from June 25 to July 6 that they might have been exposed to the coronavirus.
Eight individuals who have been tested positive for COVID-19 had attended private gatherings and visited various businesses in Kelowna, including restaurants and bars, within that time frame.
In addition, health officials are especially concerned about Canada Day and holiday weekend events.
Interior Health stated that six of the infected individuals live outside of the Interior Health region, and CBC News reported that some of the individuals were from the Lower Mainland and Alberta.
Contact tracing is currently being conducted and public health team members will inform any known contacts to isolate for 14 days.
Due to the number of locations and cases involved, anyone who attended any events on those dates is asked to monitor themselves for symptoms of COVID-19, such as fever, cough, breathing problems, loss of sense of taste or smell, fatigue, body aches, runny nose, diarrhea, headaches, sore throat, red eyes, or vomiting.
Anyone who develops symptoms should immediately self-isolated and contact healthcare providers or Interior Health testing centres to arrange for testing.
Interior Health is working with other jurisdictions to determine what the source of the outbreak is.
Over this past week, new daily case counts in B.C. have steadily increased, from seven cases on July 6 to 25 cases today.
Recent public exposure incidents have taken place at three nightlife venues in Vancouver while cases have been confirmed at a McDonald's in Surrey, a gym in Burnaby, and flights to and from Vancouver.
Although travel-related businesses have been reopening in B.C. as part of the province's Phase 3 of its reopening plan, many communities remain concerned about the possibility of travellers bringing the coronavirus into their regions.
The Haida Nation is opposing the reopening of two luxury fishing lodges reopening without their consent, as they have stated that even one case of COVID-19 could be devastating to their communities due to limited healthcare services and only two ventilators available.
Why it may be harder to catch COVID-19 from surfaces than we first thought – CBC.ca
This is an excerpt from Second Opinion, a weekly roundup of eclectic and under-the-radar health and medical science news emailed to subscribers every Saturday morning. If you haven't subscribed yet, you can do that by clicking here.
---
Disinfecting groceries, wiping down packages, cordoning off playgrounds.
While those approaches to avoiding COVID-19 infection became commonplace early on in the pandemic, the virus may not transmit as easily on surfaces as was originally thought — and experts say it may be time to shift our focus on how we protect ourselves.
To date, there have been "no specific reports" of COVID-19 directly from contact with contaminated surfaces, even though research consistently shows the virus can survive on them for several hours or days, the World Health Organization said on Thursday.
The update was part of a new scientific brief released by the UN agency outlining its stance on how COVID-19 spreads, after an open letter from more than 200 experts to change its messaging on the possibility it transmits through the air.
Despite the lack of concrete evidence on surface transmission, the WHO still maintains contaminated surfaces – also known as fomites – are a "likely mode of transmission" for COVID-19.
Surfaces 'not a significant risk' for COVID-19
But experts from a variety of disciplines aren't convinced, and some warn the focus on surfaces has been overblown.
Emanuel Goldman, a microbiology professor at the New Jersey Medical School of Rutgers University, said in an article published in The Lancet journal earlier this week that the risk of COVID-19 infection from surfaces is "exaggerated."
"This is not a significant risk," he told CBC News. "Not even a measurable risk."
Goldman said the evidence for infection from surfaces was based on lab experiments that were unrealistic when compared to real life situations and used extremely large amounts of virus to test if it could survive over extended periods of time.
Linsey Marr, an expert in the transmission of viruses at Virginia Tech who has studied the survival of COVID-19 on surfaces, said that while it's possible people could get infected from surfaces, it's still unclear if it's actually happening.
"I think the thinking has changed," Marr said, adding the perceived risk of transmission from contaminated surfaces is lower than it was earlier in the pandemic when not much was known about the coronavirus.
She said in order to be infected with COVID-19 from a surface, a person would have to transfer it to their fingers where it would need to survive long enough to enter the body by touching the eyes, nose or mouth.
"We know that virus can survive [on surfaces] and then the question is, can people pick those up and transfer them into their respiratory tract?" Marr said. "You have to have a lot of virus on there to cause infections."
The average person infected with COVID-19 also isn't typically shedding large amounts of the virus at any given time, noted infectious disease specialist Dr. Zain Chagla, an associate professor at McMaster University in Hamilton.
"Viruses aren't that environmentally hardy," he added.
"They're built to infect humans. They're built to infect cells. As soon as they leave the human host and enter the environment, they become more and more unstable."
Watch | Are you safer from COVID-19 indoors or outdoors?
Eugene Chudnovsky, a professor of physics at the City University of New York whose research has focused on the spread of the virus, said the threat of infection from a surface like a doorknob really depends on the conditions to which it was exposed.
"If there are just a few people touching it in an hour, it's very unlikely it will contain the infective dose of the virus," he said.
"But if this is a door that is getting opened every few seconds for a lengthy bit of time and there is a significant number of symptomatic infected people who are touching it during a few hours, it can accumulate a significant amount of the virus."
Disinfecting surfaces 'not as necessary as we thought'
One of the reasons the evidence for COVID-19 infection from surfaces is lacking is because it's difficult to track through contact tracing.
"You can start asking people about conversations they had and places they were, but when you start asking them about surfaces they've touched, it gets much, much harder to really pin it down," said Erin Bromage, an associate biology professor at the University of Massachusetts Dartmouth who researches infectious diseases.
"They're probably associated with a few percentage of transmissions, probably at the highest, which is a lot lower than what we find say for influenza – but it seems to be not a major driver with this particular pathogen."
The Public Health Agency of Canada maintains it is "not certain how long COVID-19 survives on surfaces," and says the risk of infection from things like packages is low. It does, however, still list contaminated surfaces as a common route of infection.
The U.S. Centers for Disease Control and Prevention updated its guidelines on surface transmission of COVID-19 in May, saying it "may be possible" a person can get COVID-19 by touching a surface that has the virus on it but it's not "the main way the virus spreads."
"There's just a growing narrative that the degree of transmission through fomites is probably less than what was earlier anticipated," said Dr. Isaac Bogoch, an infectious disease physician at Toronto General Hospital.
"The vast majority of transmission seems to be through close contact with an infected individual, primarily in an indoor setting."
He said the change in thinking around the risk of COVID-19 infection from surfaces means that the average person's groceries are probably much less of a threat than a visit to the grocery store.
"It reinforces hand hygiene, but it also tells us that the need to disinfect every surface that comes into the house is probably not as necessary as we thought it was earlier on in the pandemic," he said. "It's not hurting anybody, but it's just not necessary."
WATCH | How to handle your groceries during the COVID-19 outbreak:
Bromage, who wrote a viral blog post in May shared by millions explaining the places people are most at risk of COVID-19 infection, said the risk of transmission from surfaces on things brought into the home is "quite low" in countries like the U.S. and Canada.
"It's probably something to be aware of," he said, "but something that we don't need to focus a lot of anxiety and attention on."
Chagla said the initial focus on surface contamination also sparked a common practice that could be downright harmful: wearing latex gloves while running errands or shopping.
"Going to the grocery store wearing a pair of gloves is probably not the cleanest thing to be doing," he said.
While health-care workers and food service staff wear gloves for infection control reasons, Chagla stressed they're used for specific purposes, and short periods of time.
Wearing gloves for extended stretches while touching various objects can lead to cross-contamination the longer you're wearing them, he said, which winds up being less helpful than just washing or sanitizing your bare hands regularly.
'Misinterpretation' of data
For parents of young children who are concerned about the risk of COVID-19 infection from surfaces like playgrounds, which have been off limits in cities like Toronto for months, the lack of evidence is no doubt frustrating.
Marr thinks the guidance on children avoiding playgrounds has been "misguided" throughout the pandemic.
"Playgrounds are probably one of the safer places for kids to congregate, if they have to congregate," she said. "And the reason why is that sunlight kills off the virus pretty effectively. So if it is on surfaces, I don't think it's going to last very long."
Chagla said at this point in the pandemic, there's no "good reason" why playgrounds should remain closed, given the combination of sunlight and open-air ventilation making them a relatively low-risk activity.
Marr said the real risk of infection from playgrounds is largely from kids who are in close contact with each other, not from the surfaces they're interacting with.
Howard Njoo, Canada's deputy chief public health officer, said Wednesday that officials are weighing the evidence on infection in children, but that the risk seems low.
"From the science, what we know is that certainly young people, children, are less likely to have more severe consequences if they do get infected with the virus," he said.
"It also appears that in terms of transmission, young children — at least in some of the studies i've seen — do not appear to be as efficient or effective in terms of transmitting the virus to others."
Goldman said misguided policy decisions from governments and businesses pushed him to speak out about the lack of evidence for COVID-19 risk from surfaces.
"The problem is the public policy was driven by this misinterpretation of the data," he said.
"It's not that the data were wrong, but they were not the right data. It was not data that applied to the actual situations that are relevant."
Goldman said these policy decisions can be "counterproductive" because they can "dilute" effective prevention measures like physical distancing and wearing a mask to stop the spread of COVID-19.
"It's actually harmful to have the wrong interpretation of the data," he said.
"I think it's time to say the emperor has no clothes."
---
To read the entire Second Opinion newsletter every Saturday morning, subscribe by clicking here.
A roundup of COVID-19 developments for Friday July 10, 2020 – Winnipeg Free Press
I suppose we shouldn't be surprised that the bureaucratic heads of our health care systems have become household names — and even heroes — during the pandemic
Dr. Brent Roussin, Manitoba's chief public health officer, probably has better name recognition these days than many in Premier Brian Pallister's cabinet. In Vancouver, the larger than life faces of British Columbia's top doctor, Dr. Bonnie Henry, and Dr. Theresa Tam, Canada's chief public health officer, are celebrated on a mural. And south of the border, the world has frequently been hanging on every word from Dr. Anthony Fauci, the 79-year-old who is the top adviser to the White House's coronavirus task force.
Alas, for the past two months, Donald Trump has left the good doctor hanging.
As Hannah Kuchler reveals in her interview with Fauci published by the Financial Times today, there's now more than social distance at play between the straight-talking scientist and Trump.
"Fauci last saw Trump in person at the White House on June 2 — and says he has not briefed the president for at least two months," writes Kuchler. "He tells me this in a matter-of-fact tone, but I suspect that his indifference is feigned. While Trump holds potential superspreader events, Fauci meets with the task force run by the vice-president. He says he is 'sure' that his messages are passed along — but Trump is evidently not listening. On July 4, the president declared that 99 per cent of Covid-19 cases were 'harmless.'"
The supposed one per cent of COVID-19 cases that by extension are harmless have now led to nearly 134,000 deaths in the country Trump leads.
In that interview, the leading public health official now serving his sixth president says he understands why Fauci-mania has taken off during what he describes as a perfect storm.
"I believe, in fact I'm certain, that the country, in a very stressful time, needed a symbol of someone who tells the truth, which I do."
I'm betting these would be far less stressful times for all if Trump had been willing to spend as much time with Fauci as he has been with Fox's Sean Hannity over the past two months.
— Paul Samyn, Winnipeg Free Press editor
---
THE LATEST NUMBERS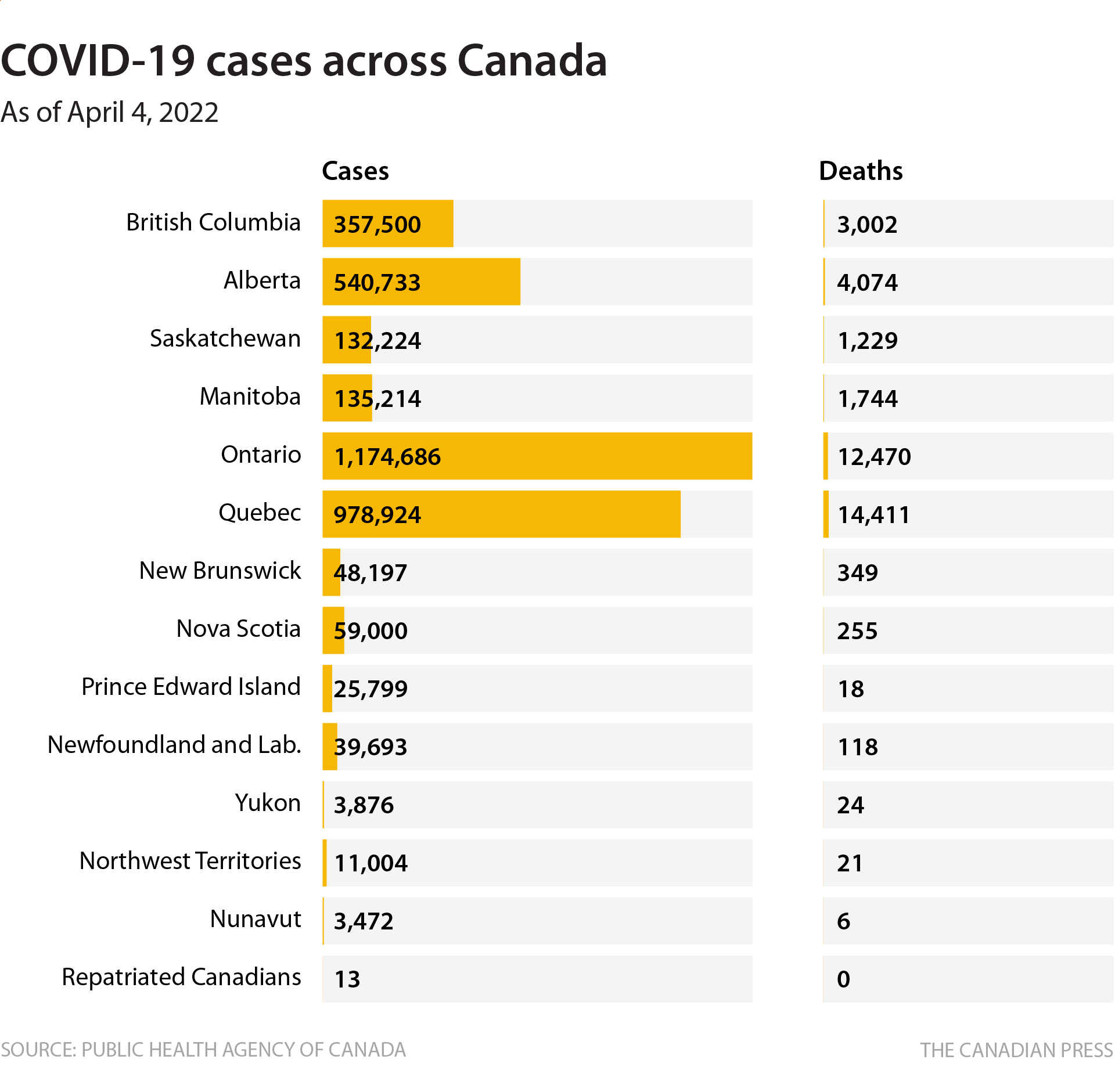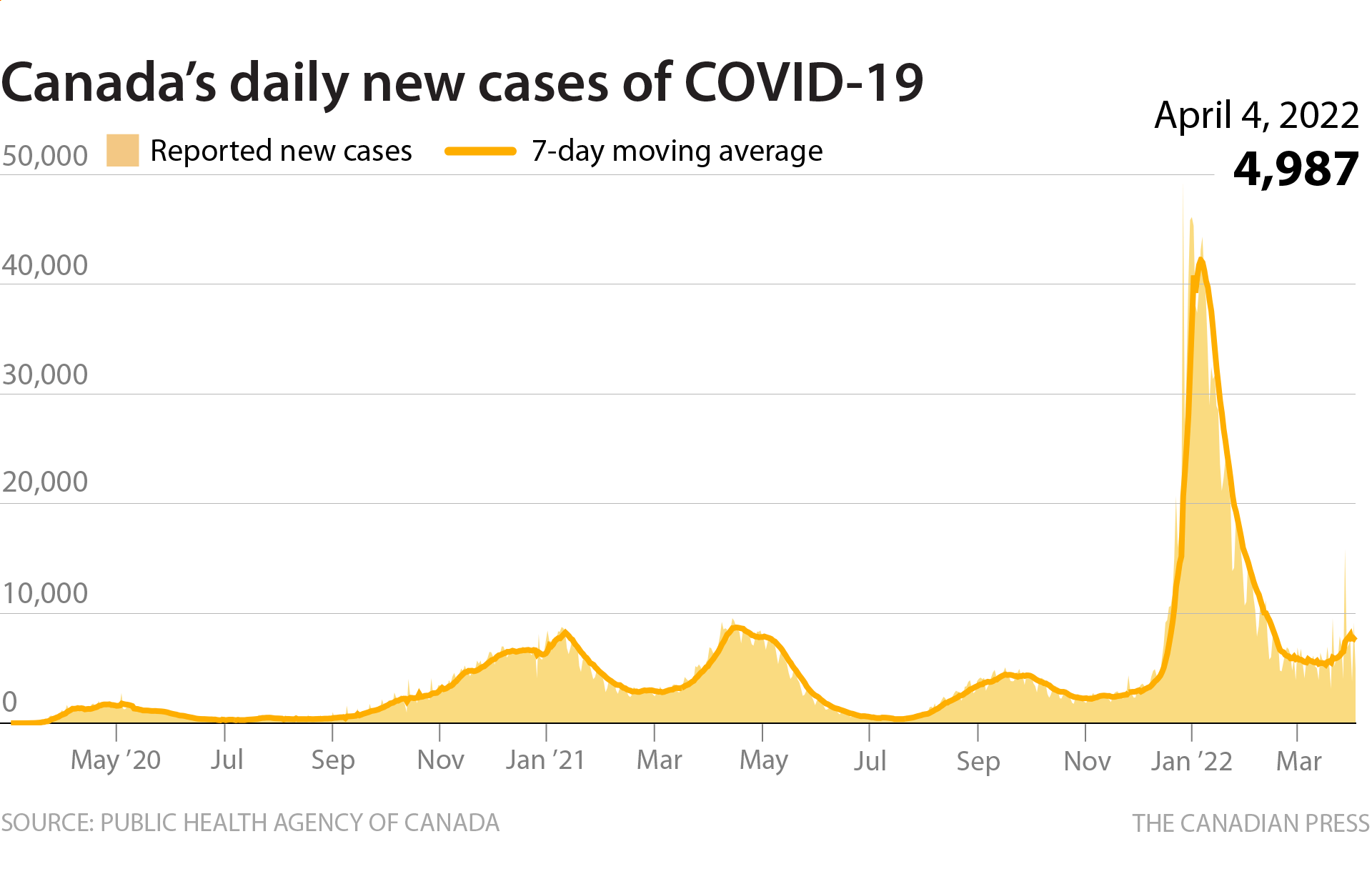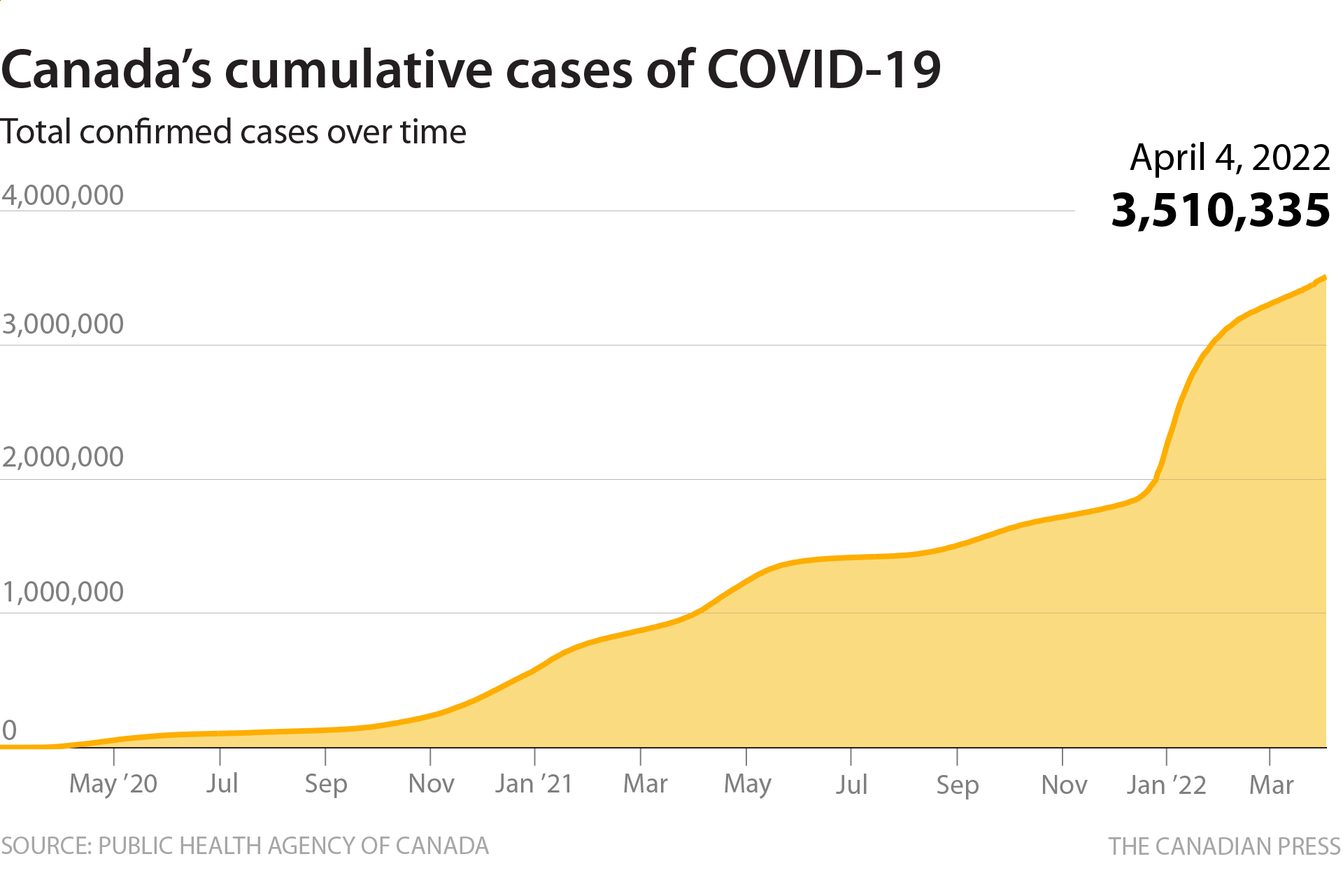 Note: Manitoba and Canada figures may not match due to differences in data sources.
THE LATEST IN MANITOBA
● Manitoba continues its streak of COVID-19 free days. No cases of the virus have been identified in July. The number of cases in Manitoba remains at 325. There are four active cases, but none that require hospitalization. A total of 314 individuals have recovered from COVID-19. Seven people have died. A further 928 laboratory tests were performed on Thursday, bringing the total number of tests since early February to 69,036.
THE LATEST ELSEWHERE
● Starbucks will be requiring customers to wear facial coverings while visiting all company-owned café locations in the U.S., beginning Wednesday. The company said in a blog post that at select locations where a local government mandate is not in place, customers not wearing a facial covering will have various options to order their items, including drive-thru and curbside pickup.
● An online poll by Leger and the Association for Canadian Studies released this week found 86 per cent of respondents in Canada are opposed to letting U.S. tourists north of the border. An Abacus Data poll out Friday found much the same thing. And when Rep. Brian Higgins, a New York Democrat, updated his bipartisan call for a plan to reopen the border, the ensuing Twitter barrage of sarcasm, satire and outright anger belied Canada's reputation as a bastion of civility, replete with memes of building walls, slamming doors and Bugs Bunny taking a handsaw to the 49th parallel. "I don't blame them for wanting us out of there," the congressman said Friday.
● Unions representing Ontario's health-care workers are consulting with their memberships about taking political action in response to the province potentially extending its emergency act. The Ontario Council of Hospital Unions/Canadian Union of Public Employees says that under the emergency orders their collective bargaining agreement with the province is suspended. Michael Hurley, president of the unions, says that while that was acceptable in the early stages of the COVID-19 pandemic, it's now a detriment to health-care workers. He says that nurses and other care workers can have their shifts changed, be moved from site to site, or have vacation requests denied under the act.
● Nevada Gov. Steve Sisolak says the state will re-implement restrictions on bars and restaurants in certain counties to prevent further spread of the coronavirus after a spike in confirmed cases. Sisolak's newest order began Friday at midnight. It requires bars that do not serve food to close their doors. Restaurants will stop serving parties of six or more. The directive includes Washoe and Clark County, home to Reno and Las Vegas. The directive is the second time Nevada has tightened restrictions since the state began reopening. The number of confirmed cases rose, prompting the governor to announce a statewide mask mandate on June 24.
● A medical association that the White House has cited in its press to reopen schools is pushing back against President Donald Trump's repeated threats to cut federal funding if schools don't open this fall. In a joint statement with national education unions and a superintendents group, the American Academy of Pediatrics on Friday said decisions should be made by health experts and local leaders. The groups argued that schools will need more money to reopen safely during the coronavirus pandemic and that cuts could ultimately harm students. "Public health agencies must make recommendations based on evidence, not politics," the groups wrote in the statement.
ODDITY
"No shirts, no shoes, no mask — no service."
— Michigan Gov. Gretchen Whitmer, mandating businesses open to the public deny service or entry to customers who refuse to wear one.
QUOTE, UNQUOTE
LOCAL NEWS
NATIONAL NEWS
INTERNATIONAL NEWS
COVID-19 BASICS