Maple Leafs News & Rumors: Campbell, Matthews, Spezza, Holl & More – The Hockey Writers
The Toronto Maple Leafs came into last night's game well-rested and atop of the North Division's standing. The Ottawa Senators were playing their third game in four nights and were at the bottom of the North Division's standings. The Maple Leafs should have won, and they did. But it was far from easy.
Related: Maple Leafs' Jack Campbell Is a Teammate You Want on the Roster
In this post, I'll comment on the game and some of the reasons the Maple Leafs prevailed. I'll also share what this game might mean going forward as the team prepares to play the Edmonton Oilers on Saturday.
Item One: Jack Campbell's Still Perfect, Except He Needs Some Practice
The Jack Campbell mini-era (it's really only been five games) remains perfect. He was in goal for the second straight game on Thursday against the Senators and he moved the dial to a record of 5-0-0. With injured starter Frederik Andersen out for at least another week, Campbell is the guy.
So far, so good for the Maple Leafs. During last night's game, he let in only two goals on 31 shots and his team hung in there to score late in overtime to increase its modest winning streak to two games. What was most interesting is that fans have perhaps seen something Campbell's really not very good at – at least not on this night.
From what I can see this season, it looks as if Campbell simply suffocates the puck when it comes toward him. It looks like it goes into some sort of a vacuum cleaner. As a result, he seldom allows rebounds that his players are responsible to clear out in front of them. He also seems calm and relaxed when the game is in front of him.
That said, he's not the Edmonton Oilers' Mike Smith with the puck. Smith is perhaps the best puck-moving goalie I've seen. Campbell is not that. In fact, last night his puck-handling skills – or lack thereof – almost cost his team the game. Two mistakes: two Senators' goals.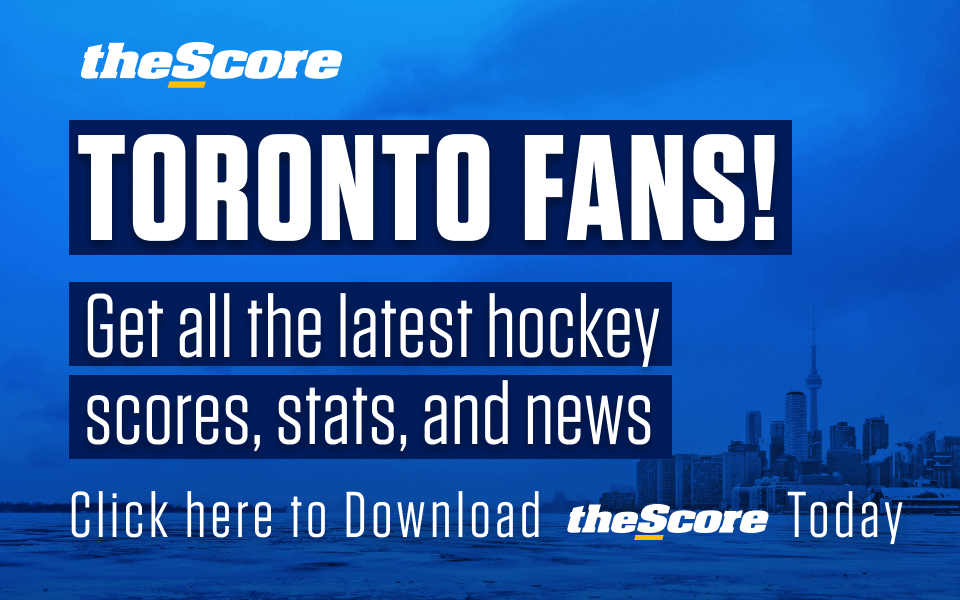 I'm a huge Campbell fan and I love his game and character, but he's not perfect. Still, in what was a bit of a different game for the Maple Leafs, the depth of the team stood out and, with goals from Ilya Mikheyev (his fifth of the season), fourth-line future Hall of Famer Jason Spezza (his eighth of the season), and seldom-scoring Justin Holl (his second of the season), the team survived a surprising tough Ottawa team.
Campbell's goals-against-average is now at 1.18 and his save percentage is now at a .958 this season – both numbers are remarkable. Those numbers might drop over the season, but Campbell still looks capable in net – except for his mistakes handling the puck.
Item Two: Auston Matthews Leads Without Scoring
After the game, Spezza said about Auston Matthews: "He's just elevated his game in so many ways. The great players have the sense to be big in the big moments. "Auston has that."
Without Matthews defensive play in overtime, the Maple Leafs would not have scored and – in fact – might have been scored upon. With little time left in the overtime period, it looked as if the Senators had a three-on-one break headed toward Campbell. Somehow, Matthews anticipated where Thomas Chabot's pass was heading and blocked it with his body. He then had the presence of mind to play it onto his stick and drive on net.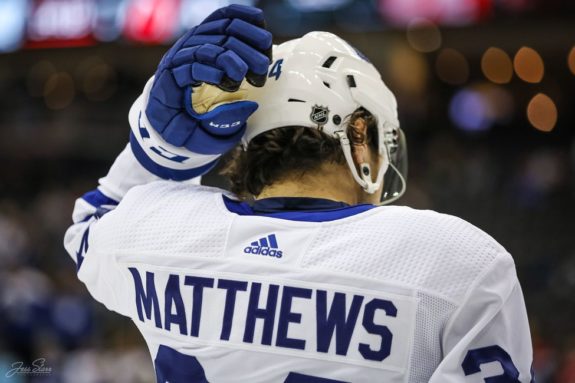 Approaching the net, Matthews made a modified move similar to the one he used to beat Winnipeg Jets' goalie Connor Hellebuyck recently. His first shot nearly beat Senators' goalie Anton Forsberg. But, Mitch Marner was able to jump on the loose puck and passed it to Holl. Holl fired it past Forsberg for the game-winner.
Related: Tim Peel Firing Could Affect Connor McDavid Calls Going Forward
That was Matthews' assist on the night and perhaps the best secondary assist on the season. Spezza is right: Matthews is amazing.
Item Three: Jason Spezza Now Has Three Goals in Three Games
I'm so glad that no one picked up Jason Spezza when general manager Kyle Dubas placed him on waivers earlier this season. To my mind, he's such a huge part of this team and where it might go during the 2020-21 season. Spezza scored his eighth goal of the season and his third goal in three games.
Is it my imagination, or is every goal that Spezza scores different? Two games ago, he squeezed in a seeing-eye shot. Last night he simply blasted the goal into the net from long distance. That goal gave his team a 2-1 lead in the middle of the third period, which – of course – led Matthews and Holl's overtime heroics.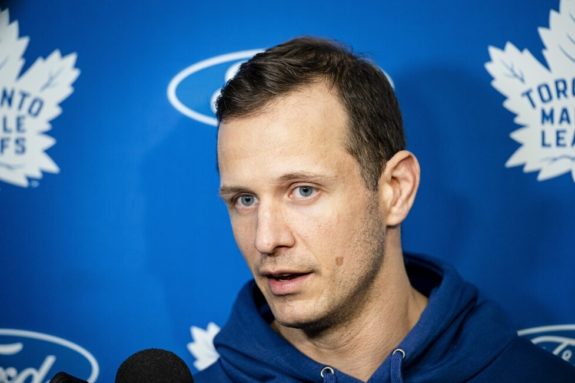 The 37-year-old Spezza still has plenty left in his tank. Don't you have the feeling he's really enjoying this season, including playing with another future Hall of Famer in Joe Thornton? Both still have plenty of game.
Item Four: Justin Holl Scores His Second Goal of the Season
It would be wrong in this post not to specifically say something about Justin Holl's game and generally about his season. He's grown tons over the past four seasons and is becoming a stronger defenseman. Last night he was in the right place at the right time to convert Marner's pass into the game-winning goal for a 3-2 win over a surprisingly strong Ottawa team.
But on the season, his defense and comfort level have seemed to improve and he's growing into a keeper for the Maple Leafs. For me, he's one of the surprises of the season. Holl's shot was perfect last night, and he now is up to three points during his last eight games. If you're counting, this was Holl's sixth goal of his NHL career.
What's Next for the Maple Leafs?
The Maple Leafs moved two points ahead of the idle and well-rested Edmonton Oilers, and will meet them on Saturday's Hockey Night in Canada. With last night's win, the Maple Leafs pushed their lead in the North Division to two points over both the Oilers and the Winnipeg Jets.
Related: Auston Matthews Is Better than Leon Draisaitl
Saturday's game should be a test of two strong teams. As I noted, their goalies have different styles, which adds an element of interest to the game.
---
---
The Old Prof (Jim Parsons, Sr.) taught for more than 40 years in the Faculty of Education at the University of Alberta. He's a Canadian boy, who has two degrees from the University of Kentucky and a doctorate from the University of Texas. He is now retired on Vancouver Island, where he lives with his family. His hobbies include playing with his hockey cards and simply being a sports fan – hockey, the Toronto Raptors, and CFL football (thinks Ricky Ray personifies how a professional athlete should act). He looks forward to sharing his insights about the Toronto Maple Leafs and about how sports engages life more fully. His Twitter address is https://twitter.com/TheOldProf
Maple Leafs' goalie Petr Mrazek exits with groin injury vs. Senators – The Athletic
Toronto Maple Leafs goaltender Petr Mrazek exited after the second period of a 3-2 loss to the Ottawa Senators on Thursday with what the team called a groin injury. The team had no further update on his status after the game.
Mrazek went down awkwardly on the final shot of the period from Ottawa's Victor Mete, then hobbled down the tunnel at the end of the period. Mrazek made 26 saves but allowed three first-period goals. Jack Campbell came on for the Leafs in goal to start the third period.
Mrazek, 29, was making his debut with the Leafs after signing a three-year deal in the offseason.
(Photo: Chris Tanouye / Getty Images)
Umpire's 'Blown' Check-Swing Call Ends Epic Dodgers-Giants Series And Stuns Fans – Yahoo
Of course the epic National League Division Series between the Los Angeles Dodgers and San Francisco Giants would finish in controversy.
The Giants' Wilmer Flores struck out on what many believed was a blown check-swing call by first base umpire Gabe Morales. The out preserved the Dodgers' 2-1 victory in Game 5 on Thursday, allowing the team to advance to the National League Championship Series against Atlanta.
The chances of a Giants rally appeared dim at the time. The count was 0-2, there were two outs, a runner on first, and three-time Cy Young Award winner Max Scherzer was pitching. Not to mention that Flores had never gotten a hit off Scherzer before, the San Francisco Chronicle noted.
But the anticlimactic ending to the momentous playoff clash between the historic rivals angered fans. Reporters and Major Leaguers, including the New York Mets' Kevin Pillar (a former Giant), chimed in, too.
Check out the reactions of what some called "the check swing heard round the world."
This article originally appeared on HuffPost and has been updated.
Related…
Cardinals acquire Pro Bowl tight end Zach Ertz from Eagles – Sportsnet.ca
The undefeated Arizona Cardinals have added another weapon to their arsenal.
The Cardinals, who are the only 5-0 team in the NFL, acquired three-time Pro Bowl tight end Zach Ertz from the Philadelphia Eagles on Friday for cornerback Tay Gowan and a 2022 fifth-round draft pick.
Ertz played with the Eagles since they selected him in the second round of the 2013 NFL Draft. He set an NFL record for most receptions by a tight end in a single season with 116 catches and also had a career-high 1,163 yards during the 2018 season. Ertz, who was selected to the Pro Bowl three consecutive years from 2017-19, caught the game-winning touchdown during Super Bowl LII to help the Eagles defeat the New England Patriots 41-33 and capture their first Super Bowl.
"Zach Ertz built a special legacy in Philadelphia," Eagles chairman and CEO Jeffrey Lurie said in a statement. "Talented, tough, and passionate, he helped to establish our team's culture and played a vital role in our success over the years.
"Zach created so many memories that will live on forever, from setting numerous franchise and league records, to reaching across the end zone for the game-winning touchdown in our first-ever Super Bowl championship. He will always be a member of the Eagles family, not only because of what he accomplished on the field, but also because of the wonderful person, dedicated leader, and exemplary role model that he was for nine seasons in Philadelphia. We wish Zach and Julie nothing but the best."
The 30-year-old Ertz has 18 receptions for 189 yards and two touchdowns in six games this season. Philadelphia lost 28-22 Thursday night to the Tampa Bay Buccaneers with Ertz hauling in a touchdown catch.
The Cardinals play the Cleveland Browns on Sunday.