Mount Logan Capital Inc. Subsidiary Appointed as Investment Adviser of U.S. Business Development Company All amounts are stated in United States dollars, unless otherwise indicated – Financial Post
TORONTO, July 01, 2021 (GLOBE NEWSWIRE) — Mount Logan Capital Inc. (NEO: MLC) ("Mount Logan" or the "Company") today announced that it has completed its previously announced transaction whereby the Company's wholly-owned subsidiary, Mount Logan Management LLC ("ML Management"), has become the investment adviser of Capitala Finance Corp. ("Capitala"), a U.S. publicly traded business development company ("BDC") with approximately $320 million of total assets as of March 31, 2021. Capitala primarily invests in first lien loans and, to a lesser extent, second lien loans and equity securities issued by lower middle market companies.
At the special meeting of Capitala's stockholders, over 97% of voting stockholders approved the new advisory agreement between Capitala and ML Management. In connection with the new investment adviser appointment, Capitala changed its name to "Logan Ridge Finance Corporation" ("Logan Ridge") and changed its trading symbol from "CPTA" to "LRFC" and its common stock will begin trading on NASDAQ under the new name and symbol effective July 2, 2021. As the investment adviser of Logan Ridge, ML Management is entitled to a 1.75% annual base management fee on gross assets as well as an incentive fee tied to performance.
Ted Goldthorpe, Chief Executive Officer and Chairman of Mount Logan, noted, "We are pleased to complete our transaction with Capitala and to begin serving as the external manager of Logan Ridge. We look forward to providing our expertise in sourcing and investment advisory to add value for shareholders of Logan Ridge. Furthermore, the asset management contract with Logan Ridge provides a stable and recurring asset management fee stream underpinned by a permanent capital vehicle thus fulfilling Mount Logan's ongoing transition towards asset management activities."
Separately, pursuant to an asset purchase agreement, ML Management acquired from Capitala Investment Advisors, LLC, the former investment adviser of Capitala, certain assets related to the business of providing investment management services to Capitala.
About Mount Logan Capital Inc.
Mount Logan Capital Inc. is an alternative asset management company that is focused on public and private debt securities in the North American market. The Company actively sources, evaluates, underwrites, manages, monitors and primarily invests in loans, debt securities, and other credit-oriented instruments that present attractive risk-adjusted returns and present low risk of principal impairment through the credit cycle.
About Logan Ridge Finance Corporation
Logan Ridge Finance Corporation (NASDAQ: LRFC) is a business development company that invests primarily in first lien loans and, to a lesser extent, second lien loans and equity securities issued by lower middle market companies. Logan Ridge invests in performing, well-established middle market businesses that operate across a wide range of industries. It employs fundamental credit analysis, targeting investments in businesses with relatively low levels of cyclicality and operating risk. For more information, visit http://www.loganridgefinance.com.
Cautionary Statement Regarding Forward-Looking Statements
This press release contains forward-looking statements and information within the meaning of applicable securities legislation (collectively referred to herein as "forward-looking statements"). Forward-looking statements can be identified by the expressions "seeks", "expects", "believes", "estimates", "will", "target" and similar expressions. The forward-looking statements are not historical facts, but reflect the current expectations of management of the Company regarding future results or events and are based on information currently available to them. Certain material factors and assumptions were applied in providing these forward-looking statements. The forward-looking statements discussed in this
press release may include, but are not limited to, statements relating to the Company's transition to an asset management business model; the management fee generation and duration of the advisory agreement with Logan Ridge; any change in earnings potential for the Company as a result of any growth of Logan Ridge and the combined company; the expected trading date of the shares of Logan Ridge; and statements relating to the business and future activities of the Company. All forward-looking statements in this press release are qualified by these cautionary statements. The Company believes that the expectations reflected in forward-looking statements are reasonable based on upon the information available at the time such information was given; however, the Company can give no assurance that the actual results or developments will be realized by certain specified dates or at all. These forward-looking statements are subject to a number of risks and uncertainties that could cause actual results or events to differ materially from current expectations, including the risk that ML Management may cease to be the investment adviser for Logan Ridge and may not enter into further asset management agreements in order to scale and grow its business, the risk that Logan Ridge does not scale and grow its business in a way that provides a significant benefit to the Company, the Company has a limited operating history with respect to an asset management business model as well as the matters discussed under "Risk Factors" in the most recently filed annual information form and management's discussion and analysis for the Company. Readers, therefore, should not place undue reliance on any such forward-looking statements. Further, a forward-looking statement speaks only as of the date on which such statement is made. The Company undertakes no obligation to publicly update any such statement or to reflect new information or the occurrence of future events or circumstances except as required by securities laws. The forward-looking statements in this press release are made as of the date of this press release.
This press release is not, and under no circumstances is it to be construed as, a prospectus or an advertisement, and the communication of this press release is not, and under no circumstances is it to be construed as, an offer to sell or a solicitation of an offer to purchase securities of the Company or in any fund or other investment vehicle. This press release is not intended for U.S. persons. The Company's shares are not and will not be registered under the U.S. Securities Act of 1933, as amended, and the Company is not and will not be registered under the 1940 Act. U.S. persons are not permitted to purchase the Company's shares absent an applicable exemption from registration under each of these Acts. In addition, the number of investors in the United States, or which are U.S. persons or purchasing for the account or benefit of U.S. persons, will be limited to such number as is required to comply with an available exemption from the registration requirements of the 1940 Act.
For additional information, contact:
Jason Roos
Chief Financial Officer
Jason.Roos@mountlogancapital.ca
Mount Logan Capital Inc.
365 Bay Street, Suite 800
Toronto, ON M5H 2V1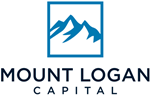 Former Tesla CTO's battery materials recycling company announces US$700 million+ investment – Energy Storage News
Published: 30 Jul 2021, 07:13
Former Tesla battery guru JB Straubel's materials recycling company Redwood Materials has attracted more than US$700 million in investment.
Redwood, which is currently developing processes to produce battery materials that can be resold into the supply chain, has partnerships in place with the likes of Panasonic, Envision AESC and Amazon. The company pledges to recycle any device with a lithium-ion battery including phones, laptops and power tools, although a major focus is being placed on electric vehicle (EV) batteries.
The new investment will enable the company to significantly expand its capabilities and create new battery materials within the US, it announced on 28 July. In June, Redwood said it plans to increase the size of its facilities in Carson City, Nevada, to 550,000 square feet, and to build at another large site in Nevada at the Tahoe-Reno Industrial Center. It also wants to recruit 500 more employees in the next couple of years.
A "carefully selected group of strategic investors" took part, including Goldman Sachs Asset Management, Baillie Gifford, Canada Pension Plan Investment Board and Fidelity, in a round led by investment management group T. Rowe Price Associates. Investors that also participated in a previous Series B round also invested again, including Bill Gates' Breakthrough Energy Ventures and Amazon's Climate Pledge Fund.
"We are excited to begin this investment in the talented and accomplished team at Redwood as they expand their pursuit of building a world-class sustainable, closed-loop battery supply chain for electric vehicles," T. Rowe Price Growth Stock Fund portfolio manager Joe Fath said.
"In our view, the need for these materials will grow exponentially over time as we enter the era of decarbonisation. We believe Redwood is well-positioned to be at the forefront of tackling this emerging and critically important problem."
Redwood CEO Straubel was one of Tesla's co-founders and was chief technical officer at the company before founding his recycling venture in 2017. Straubel had hinted at the scale of the recent investment at an online event hosted by the US Department of Energy in June, telling Secretary of Energy Jennifer Granholm and viewers that recycling can enable very high utilisation of materials, helping to solve a "pretty challenging supply chain problem" that lies ahead.
At that event, which was focused on the challenges and opportunities of creating an advanced battery manufacturing value chain within the US, Secretary Granholm asked Straubel what the investment — which at the time he said would be in the order of "hundreds of millions of dollars" — said about the recycling space today.
Straubel replied that it showed that recycling is already very economically competitive, with recycled materials actually able to compete on price with mined materials. He added that Redwood is finding feedstock from the EV and consumer electronics sectors to be abundant. However, he noted that the market for recycled materials is currently in China, where they are sent to be reused in new products, rather than in North America. This highlighted gaps in refining and synthesis value creation in the US, the CEO said.
What role will stationary storage systems have in the recycling landscape?
Energy-Storage.news has recently heard from two different companies involved in battery recycling in North America and Europe that stationary storage systems will play a significant role in the coming years.
Finnish state-owned energy company Fortum announced its own US$30 million investment into a battery materials recycling plant in June which it hopes to open fully in 2023, capable of recovering lithium-ion, nickel, manganese and cobalt through a hydrometallurgical process, adding to existing facilities the company has in its home country.
Fortum's head of its battery business line Tero Holländer told Energy-Storage.news that while the largest volumes of batteries for recycling will come from the EV segment, the share of batteries from energy storage systems (ESS) will also be significant.
Similarly, Canada-headquartered startup Li-Cycle, which has facilities in Canada and the US, recently formed a partnership with battery life cycle management company Renewance aimed at cost-effectively and sustainably processing ESS batteries.
Li-Cycle chief commercial officer Kunal Phalpher told the site that the ESS segment has a "crucial role" to play, with EVs "far from being the exclusive point of focus for the industry".
"Stationary energy storage is playing a crucial role in the big picture of battery recycling, especially in the United States which is experiencing rapid growth and is in need of finding efficient methods to recycle all of the batteries stemming from facilities being decommissioned and/or upgraded," Phalpher said.
In September last year, analysts from IHS Markit told the audience at an event hosted by our publisher Solar Media that more or less every stakeholder in the lithium-ion battery supply chain will see it as being in their interests to establish an effective recycling industry.
Stay up to date with the latest news, analysis and opinions. Sign up here to the Energy-Storage.news Newsletter.
Investing For Beginners: Financial Tips To Get Started – NPR
Millions of Americans have started investing during the pandemic. And while the market has started to get a bit wobbly lately, stocks are still near all-time highs. So now is actually a really good time for people new to the world of investing to figure out how to get their ducks in a row and their investments set up in a smart way for whatever the future may bring.
If you're an everyday investor drying to sift through Reddit threads and YouTube tutorials, this is for you. Here are a few common mistakes to avoid and some actionable tips to get you on your own investing path.
Betting on a hot stock isn't worth it.
Despite news headlines on life-changing investments on one stock item like GameStop, it is too risky to make short-term bets with sizable sums of money on what a stock is going to do next. Instead, some of the most respected investors in the world have long said the best way for everyday investors like you and me to make money is to invest in index funds and hold those investments over long periods of time.
Most index funds offer low fees and will allow you to essentially buy the entire stock market. That way, if any one stock crashes it won't affect your portfolio. And if you really want to bet on individual stocks, the best advice is to do that with a very small part of your portfolio — and only with an amount of money you can afford to lose.
Build a diverse portfolio.
The key to everyday investing is diversification, which means owning different types of investments to spread out the risk. According to investment manager Paula Volent, you definitely want to own stock index funds because stocks over time have always offered the best return. She suggests owning a broad U.S. stock market index fund, a foreign developed markets index fund and an emerging markets index fund.
Volent also says you need investments that can do well when stocks are doing poorly. These include Treasury bonds and real estate funds. As far as how to know how much of each of these components is the right mix for you, there are different ways to figure that out. Age-based, or so-called "target-date," index funds put together a mix of many of these components for you with a risk profile based on how many years you are away from retirement.
For more guidance, read David Swensen's Unconventional Success.
Want to learn more? If you're going to read one book, check out economist David Swensen's Unconventional Success. It's the ultimate introduction to everyday investing from a world famous investor who set out to tell the rest of us how to do this right. Jack Bogle's book Common Sense On Mutual Funds is another classic.
Working with a financial adviser? Make sure they're fee-only.
Checking in with a financial adviser is strongly recommended by experienced investors, but make sure you're speaking with a fee-only expert, who isn't receiving commissions for steering you into one investment over another. Once you find someone acting in your best interest, try to meet with them once a year or every two to three years. Find someone you can pay a flat fee for each visit. This will save you money in the long term
Rebalance your investments for stability and to maximize your return on your investments.
There is no need to panic, even in times of big corrections in the market. With a diverse investment portfolio, you actually have an opportunity to make some extra money off of big swings in the markets by selling what has gone up in value and buying more of what's gone down.
Let's say you've decided you should have 50% of your portfolio in a mix of stock index funds. If stocks crash and bonds rise in value, then the stock portion of your portfolio might only be worth 45% of your overall portfolio. You can sell some bonds and buy more stocks to get back to the target in your investment plan. Buying low and selling high is the right way to make money investing. But you're not doing this randomly. You are sticking with your plan for your target allocation in your core portfolio.
Bottom line — please don't panic and sell everything just because the stock market crashes and you see other people panicking and getting rid of their stocks. That can do irreparable harm to your portfolio. Buying high and selling low is not a good way to make money.
---
The audio portion of this episode was produced by Janet W. Lee.
We'd love to hear from you. If you have a good life hack, leave us a voicemail at 202-216-9823, or email us at LifeKit@npr.org. Your tip could appear in an upcoming episode.
If you love Life Kit and want more, subscribe to our newsletter.
6 Useful Tips on How to Make the Process of Investment Funding Fast and Convenient – The Seeker Newsmagazine Cornwall – The Seeker
Investment is not child's play that can be mastered within no time. It requires a lot of tactics, risk-taking, and funding to make it work more conveniently and faster. If you are new in the business, you should definitely learn some tips to make the process of investment funding fast and convenient.
Preparing an Investment Strategy
Preparing an abstract plan or portfolio of every investment funding is always better before starting it. The tasks will be easier for you to perform with all the data and statistics already prepared. Your strategy should consist of all the information regarding your investment goals, risk-taking tolerance, time horizon, and the variety of investment products you can invest in.
Use Different Strategies And Diversification
The most efficient way to secure your investment is by using different strategies of investment funding. You can invest your funds in a variety of assets, whether you invest in bonds, stocks, real estate, or any other sub-investments, depending on your affinity for the field. This process of diversification will help you keep your funds safer. If the value of one option declines, the other variety will help cover up for your loss. So, you can opt for diversity in your investment funding to make it safer.
Evaluation of Risk-Taking
Another basic function you need to take care of is to evaluate the risk you are going to take in any investment plan. If you are investing your funds, it should be obvious that you might face a number of risks after signing any project. Have the patience to take in any loss coming your way. To make your mind prone to any loss, you should evaluate the intensity of the loss you might face after investing your funds before signing up for any plan. This step will make the process of investment funding convenient.
Apply For Different Investment Campaigns Or Loans
Most of you might not afford self-funding due to a lack of savings. However, you should not let this become a hurdle in your investment journey. There are different options you can consider like crowdfunding, angel investment, venture capital, bank loans, government plans, and other business loans. You can also try hard money lenders if you're interested in real estate investment. The best option for this expenditure can be investor loans. Houston-based businesses, for instance, have their go-to people when it comes to getting loans for real estate. They are well aware that lenders from Priority Investor Loans are hard money lenders for real estate, and they come with tons of benefits that help make the process of investment funding fast and convenient. Through crowdfunding, you could seek the attention of investors through your proposal online. On the other hand, Angel investors and Venture capitalists are those looking for people with attractive business proposals, so they could guide them and invest in them. In the end, even if you have no one interested in your proposals, you could apply for business loans and start on your own.
Maintain Plans To Escape Emergency Traps
Always remember to maintain emergency exits for all your investments. Keep enough money and other resources in case anything goes wrong. Your backup fund would be your go-to in case of any financial emergencies. With that, you could easily cover up the number of lost funds due to any decline in the stock market.
Fund Your Own Business
The most convenient and fastest way to boost your investment funding is by funding your own business. This will help you remain motivated to work hard and remain free of debt. Additionally, the most important advantage would be that you will get the maximum profit from all your investments.
Proposing different ideas related to the process of investment funding is easy, yet a few people know its practical meaning. You may be new to this expenditure, still, you should know that it takes a lot of practical strategies and hard work to make the process work efficiently.