NHL Rumors: Oilers, Canadiens, Maple Leafs, Sharks, Canucks, More – The Hockey Writers
In today's NHL rumors rundown, there are updates on the postponed game between the Edmonton Oilers and Montreal Canadiens, including possible news on Wednesday's matchup. Meanwhile, Patrick Marleau of the San Jose Sharks is willing to be traded, despite how it might affect the chances of him breaking a certain record. What will the Vancouver Canucks do if they become sellers again? Is there interest by the Toronto Maple Leafs in goaltender Jonathan Quick? Finally, a couple of Chicago Blackhawks players have commented on possibly being moved and there's news on contract talks for the Carolina Hurricanes.
No Oilers vs. Habs Makeup Game Tuesday
As per Pierre LeBrun of TSN, the Oilers and Canadiens aren't playing Tuesday after Monday's game was postponed due to a COVID protocol issue. He adds, "As for Wednesday's game, hearing that is subject to a meeting of the medical consultants after today's test results are received. But as of now, that game is on. Let's see what the day brings."
This is the first time a North Division game has been postponed for safety precautions related to the pandemic. Darren Dreger reports that the postponement was due to a late test result. He explains, "There wasn't enough time to do contract tracing, so the NHL takes a conservative approach by cancelling the Oilers/Canadiens game." Additional contract tracing and testing was set for today and the league is still waiting on results to see if the issue was isolated or there is a bigger problem.
Elliotte Friedman reports that this news could affect the way the NHL is thinking about the Stanley Cup playoffs and the Canadian team involved. He notes in his latest 31 Thoughts article:
"Ideally, that team gets to play at home, but if the border remains closed, that's un-good. Several options are being considered. The obvious is to put the winner in its closest American market, but a good point was raised — what if the semifinal matchup is, say, Toronto versus Vegas? Does it make sense to put the Maple Leafs in Buffalo, therefore creating longer travel?
Marleau Open to Being Traded to Contender
Marleau now sits just 14 games behind the record set by Gordie Howe for most regular season games played at 1,767. And, while his best chance to break that record will come while playing for the San Jose Sharks, Marleau says he is open to being traded to a contender if a contender comes asking about him.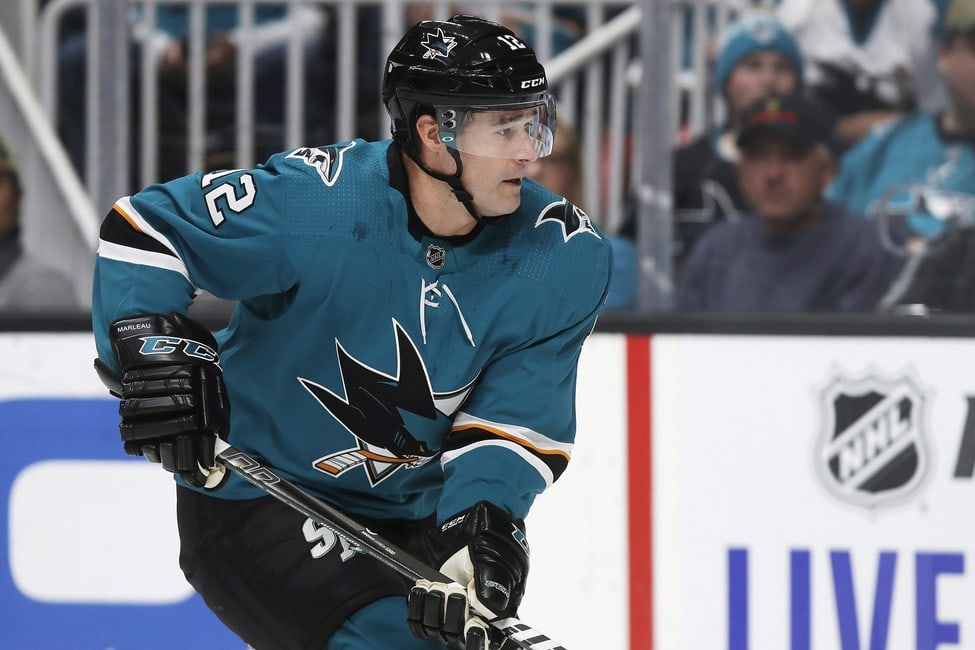 Speaking with Kevin Kurz of The Athletic, Marleau said his priority is to win. He said:
"I wouldn't actively maybe look for it, but if it does happen or it does come, or a team wants me, that's something you have to seriously consider. Obviously, that's still my goal, to win a Stanley Cup. It would definitely be something to consider."

source – 'Patrick Marleau one-on-one: Sharks reset 'tough to swallow,' would 'seriously consider' trade' – Kevin Kurz – The Athletic – 03/21/2021
It's not terribly likely Marleau gets a lot of interest from other teams. In 30 games he has one goal and four assists. He's struggled at times to keep up with the play and if a contending team were to acquire him, he might be a taxi squad candidate on a deep roster. That would obviously jeopardize his chances of getting the 14 games in he needs to tie the record.
Related: NHL Rumors: Canadiens, Oilers, Maple Leafs, Islanders, More
Maple Leafs and Jonathan Quick Rumors
Friedman also reports that the Maple Leafs are ready to strike and "there were some Jonathan Quick rumours over the weekend." That said, Friedman notes he doesn't see that as being a likely fit. While Quick is tight with Jack Campbell, the goaltender has also battled injuries and there's concern about putting a 35-year-old body through a quarantine, then have him jump right in with three weeks of critical games.
Blackhawks beat reporter Ben Pope tweeted some comments from players who might be on the move out of Chicago this season or during the summer. Both Calvin De Haan and Mattias Janmark spoke openly about their futures and whether or not they were bothered by the fact it might not be with their current team.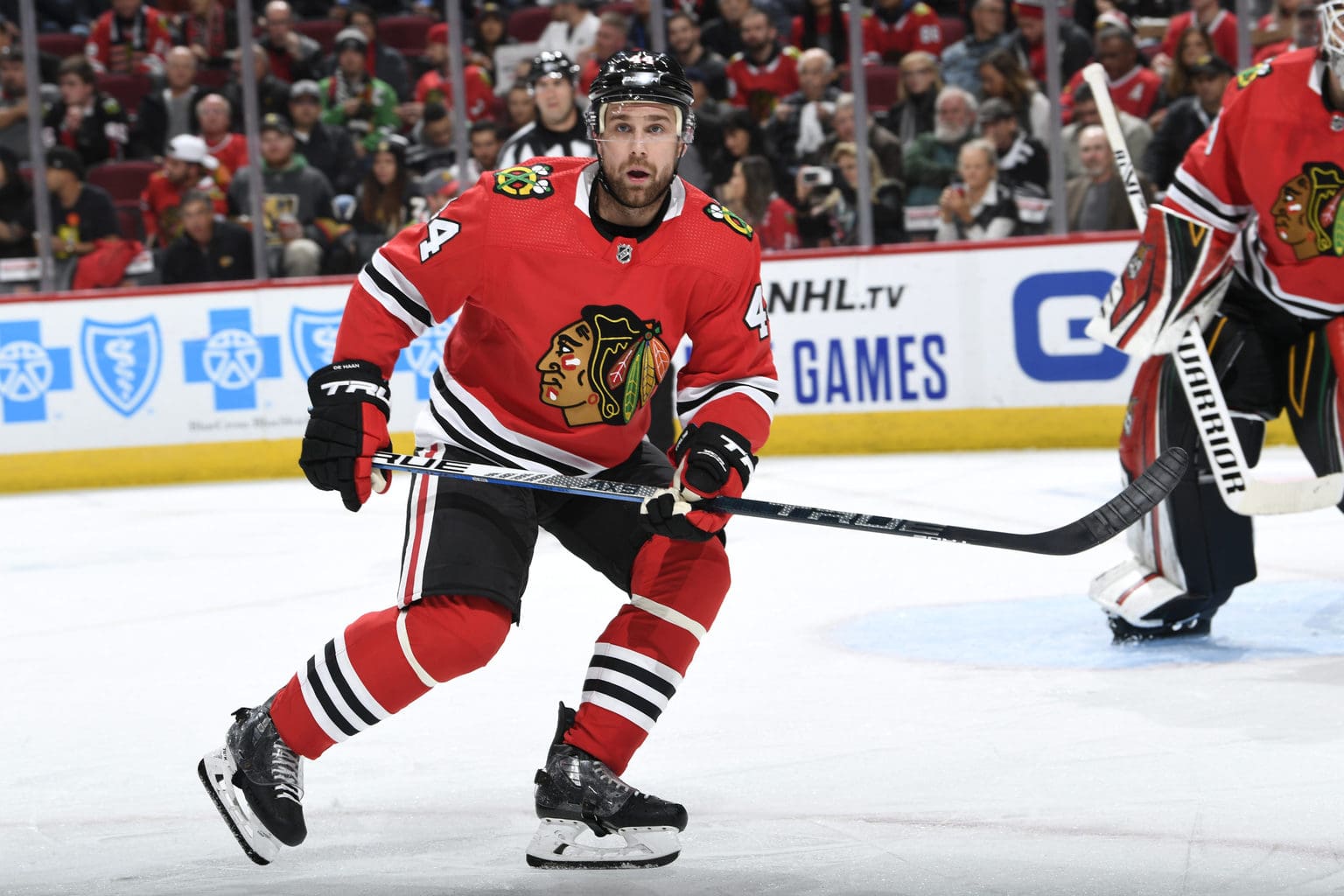 Regarding the expansion draft de Haan said:
"If you go to Seattle, you go to Seattle. That's how it is. You still have a job, get to play hockey. I've been through it before with Vegas — I was left exposed in that draft, too, and ended up staying with the Isles. It's not going to be a burden on my play. I'm still going to try to play my best. If I'm exposed, maybe this season is a tryout for that team. We want to make the playoffs here, so that's the most important goal."
Janmark noted: "You're always aware the deadline is coming up. It's out of your control. I signed a 1-year deal to improve my value and set myself up for the future. Whether that's here or someone else, we'll see."
Canucks Could Trade Recently Claimed Forwards
We reported a couple of days ago that the Canucks have removed themselves from the official sellers list but that could change with a few consecutive losses. Interestingly, if the Canucks become sellers at the trade deadline, they could look to trade recent waiver pickups Jimmy Vesey and Travis Boyd.
Hurricanes and Hamilton Table Talks
TSN's Frank Seravalli reports Carolina Hurricanes general manager Don Waddell said the team and the camp for defenseman Dougie Hamilton have agreed to table contract extension talks until the season is over. Hamilton will be a UFA this summer and the team has been open about wanting to re-sign him.
Waddell isn't just working on a Hamilton extension. It was reported the team is close to a contract extension for head coach Rod Brind'Amour.
Sinclair to lead Canadian women's team in her fourth Olympics
Christine Sinclair, the all-time international goal-scoring record holder, was named to her fourth Olympic squad on Wednesday and will headline a Canadian roster at the Tokyo Games that features a mix of veterans and youth.
Led by Sinclair, whose 186 goals for her country are the most by a female or male soccer player worldwide, Canada won medals at both the 2012 and 2016 Olympics and was the only nation to make the podium in both competitions.
"I am looking forward to doing whatever I can to help take this team back to the podium and make history again," said Canadian captain Sinclair. "Our team is in a good spot, we are excited, we are hungry and we are ready to go."
The 18-player roster features 12 members of the squad that competed at the 2016 Rio Games while a quintet including Vanessa Gilles, Jayde Riviere, Julia Grosso, Adriana Leon, and Evelyne Viens will be making their Olympic debuts.
Goalkeeper Kailen Sheridan travelled to Rio in 2016 as an alternate.
Canada will kick off their Tokyo 2020 journey when they face Japan on July 21 and continue Group E play against Chile on July 24 and Britain on July 27.
(Reporting by Frank Pingue in Toronto, editing by Ed Osmond)
Which of the Canadians Picked in the 2021 NFL Draft Will Thrive This Season?
It was a good NFL Draft for Canadian players in 2021.
Some four stars from north of the border were selected by NFL franchises in the free agency pick 'em, and that is tied as the highest number of Canadians drafted in the 85-year history of the event.
Welcome to Miami, Jevon Holland

pic.twitter.com/DcnfeXw4hm

— PFF College (@PFF_College) April 30, 2021
Of course, the hope is that these young talents are more than just filler and roster depth, but can any of the quartet make the breakthrough into the big time?
Here's a look at which of the NFL's newest Canadian additions can shine in 2021/22.
Jevon Holland
The defensive back was the number 36 pick in the Draft by the Miami Dolphins, who beat off a number of rivals in the hunt for the Coquitlam native.
A versatile defender, Holland is a former Jim Thorpe Award semi-finalist thanks to his exploits in the NCAA back in 2019 with the University of Oregon.
He sat out the 2020 campaign, but representatives from dozens of NFL teams were in town to watch Holland go through his paces at the Oregon Pro Day.
The 21-year-old is following in the footsteps of his father Robert, who turned out for the Detroit Lions, and he is expected to force his way into the starting line-up at the Dolphins. And, who knows, maybe Holland could go all the way in his first season, with Miami priced at +2500 in the Super Bowl 2022 American football odds.
Benjamin St-Juste
When you're six foot three, 205 pounds and still able to run 40 yards in 4.51 seconds, it goes without saying that you have the physical credentials to succeed in the NFL.
Benjamin St-Juste is the man that can, and he will bolster the roster at a Washington Football Team that will be looking to improve upon their playoff showing in 2020.
The 23-year-old may only have been a third-round pick, but he comes with a burgeoning reputation thanks to a successful time at the University of Minnesota. An All-Big Ten special mention in 2019, more than 50 NFL recruitment personnel attended the college's pro day – largely to catch a glimpse of St-Juste going through his paces.
Both Brian Gutekunst and Jon Robinson made the trip but, in the end, it was Washington who snapped up the powerhouse from the Draft.
Chuba Hubbard
The third Canadian to be drafted in 2021 was Chuba Hubbard, who became the first Canadian running back to be selected from the Draft in 25 years.
It's the Carolina Panthers who have taken a chance on the 22-year-old and with his credentials, you can see why. Hubbard finished eighth in the voting for the Heisman Trophy in 2019 after a stellar campaign – he served up 2,094 rushing yards and 21 touchdowns, an NCAA best. He was named the Big 12 Conference Offensive Player of the Year.
Chuba Hubbard getting that work in 😎

(via @Panthers)pic.twitter.com/qQm1tvraya

— DAZN Canada (@DAZN_CA) June 18, 2021
While running backs are not the hottest of properties in the Draft, Hubbard provably has the talent to cross into the end zone with regularity – the Panthers might just have got their hands on an unheralded gem here.
With these three Canadians taking the step up to the NFL, the future of the sport north of the border looks in safe hands.
Berrettini ends Murray's comeback at Queen's
Andy Murray's grasscourt return was cut short in brutal fashion at Queen's Club as Italian top seed Matteo Berrettini dished out a 6-3 6-3 defeat to the former world number one on Thursday.
The 34-year-old two-time Wimbledon champion, playing in his first singles tournament on grass for three years, could not handle the ferocious pace of Berrettini as he slid to defeat.
Murray eased past Benoit Paire in his opening match on Tuesday but world number nine Berrettini was too big a step up.
Berrettini's huge first serve and forehand did most of the damage but the Italian also showed plenty of silky touch on the slick lawns to register his first career win over Murray.
Berrettini, 25, finished the match off with a powerful hold of serve, banging down four massive first serves before sealing victory with a clubbing forehand winner.
He faces British number one Dan Evans in the quarter-final after Evans beat Frenchman Adrian Mannarino.
Murray, a five-time winner of the traditional warm-up event but now ranked 124 after long battles with hip injuries including resurfacing surgery in 2019, has been handed a wildcard for the Wimbledon championships.
Apart from a slight groin niggle, Murray said he was reasonably happy with his condition, considering this was only his third Tour-level tournament of the year.
"I think obviously I need to improve," Murray told reporters. "I actually felt my movement was actually quite good for both of the matches. My tennis today was not very good today. That's the thing that I'll need to improve the most.
"I felt like today that that sort of showed my lack of matches."
Spanish veteran Feliciano Lopez, who won the singles title in 2019 and the doubles alongside Murray, was beaten 6-2 6-3 by Canada's Denis Shapovalov.
(Reporting by Martyn HermanEditing by Toby Davis and Pritha Sarkar)