NHL Rumors: Oilers, Canadiens, Maple Leafs, Sharks, Canucks, More – The Hockey Writers
In today's NHL rumors rundown, there are updates on the postponed game between the Edmonton Oilers and Montreal Canadiens, including possible news on Wednesday's matchup. Meanwhile, Patrick Marleau of the San Jose Sharks is willing to be traded, despite how it might affect the chances of him breaking a certain record. What will the Vancouver Canucks do if they become sellers again? Is there interest by the Toronto Maple Leafs in goaltender Jonathan Quick? Finally, a couple of Chicago Blackhawks players have commented on possibly being moved and there's news on contract talks for the Carolina Hurricanes.
No Oilers vs. Habs Makeup Game Tuesday
As per Pierre LeBrun of TSN, the Oilers and Canadiens aren't playing Tuesday after Monday's game was postponed due to a COVID protocol issue. He adds, "As for Wednesday's game, hearing that is subject to a meeting of the medical consultants after today's test results are received. But as of now, that game is on. Let's see what the day brings."
This is the first time a North Division game has been postponed for safety precautions related to the pandemic. Darren Dreger reports that the postponement was due to a late test result. He explains, "There wasn't enough time to do contract tracing, so the NHL takes a conservative approach by cancelling the Oilers/Canadiens game." Additional contract tracing and testing was set for today and the league is still waiting on results to see if the issue was isolated or there is a bigger problem.
Elliotte Friedman reports that this news could affect the way the NHL is thinking about the Stanley Cup playoffs and the Canadian team involved. He notes in his latest 31 Thoughts article:
"Ideally, that team gets to play at home, but if the border remains closed, that's un-good. Several options are being considered. The obvious is to put the winner in its closest American market, but a good point was raised — what if the semifinal matchup is, say, Toronto versus Vegas? Does it make sense to put the Maple Leafs in Buffalo, therefore creating longer travel?
Marleau Open to Being Traded to Contender
Marleau now sits just 14 games behind the record set by Gordie Howe for most regular season games played at 1,767. And, while his best chance to break that record will come while playing for the San Jose Sharks, Marleau says he is open to being traded to a contender if a contender comes asking about him.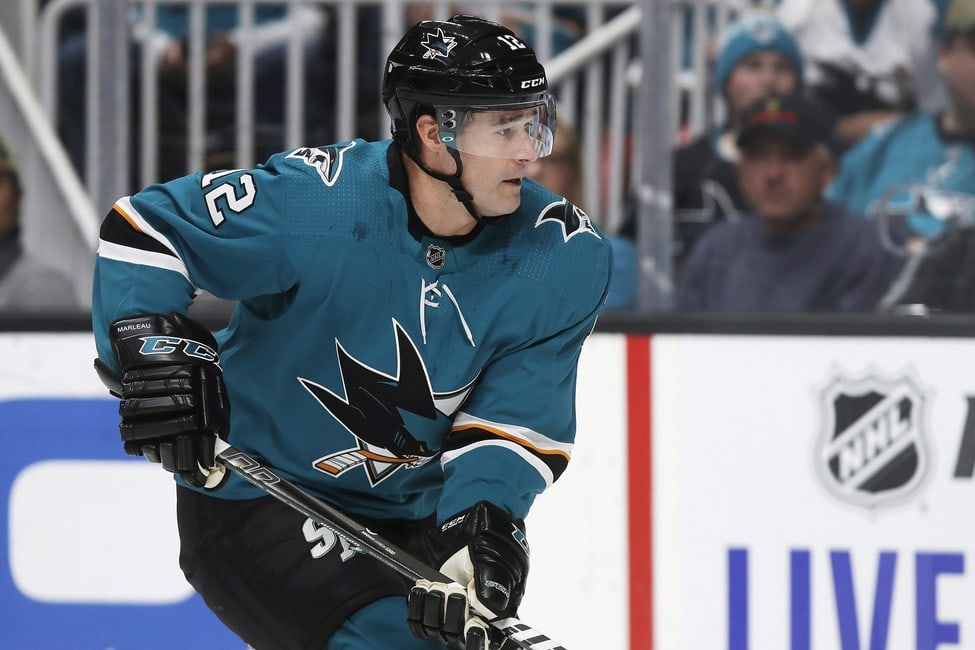 Speaking with Kevin Kurz of The Athletic, Marleau said his priority is to win. He said:
"I wouldn't actively maybe look for it, but if it does happen or it does come, or a team wants me, that's something you have to seriously consider. Obviously, that's still my goal, to win a Stanley Cup. It would definitely be something to consider."

source – 'Patrick Marleau one-on-one: Sharks reset 'tough to swallow,' would 'seriously consider' trade' – Kevin Kurz – The Athletic – 03/21/2021
It's not terribly likely Marleau gets a lot of interest from other teams. In 30 games he has one goal and four assists. He's struggled at times to keep up with the play and if a contending team were to acquire him, he might be a taxi squad candidate on a deep roster. That would obviously jeopardize his chances of getting the 14 games in he needs to tie the record.
Related: NHL Rumors: Canadiens, Oilers, Maple Leafs, Islanders, More
Maple Leafs and Jonathan Quick Rumors
Friedman also reports that the Maple Leafs are ready to strike and "there were some Jonathan Quick rumours over the weekend." That said, Friedman notes he doesn't see that as being a likely fit. While Quick is tight with Jack Campbell, the goaltender has also battled injuries and there's concern about putting a 35-year-old body through a quarantine, then have him jump right in with three weeks of critical games.
Blackhawks beat reporter Ben Pope tweeted some comments from players who might be on the move out of Chicago this season or during the summer. Both Calvin De Haan and Mattias Janmark spoke openly about their futures and whether or not they were bothered by the fact it might not be with their current team.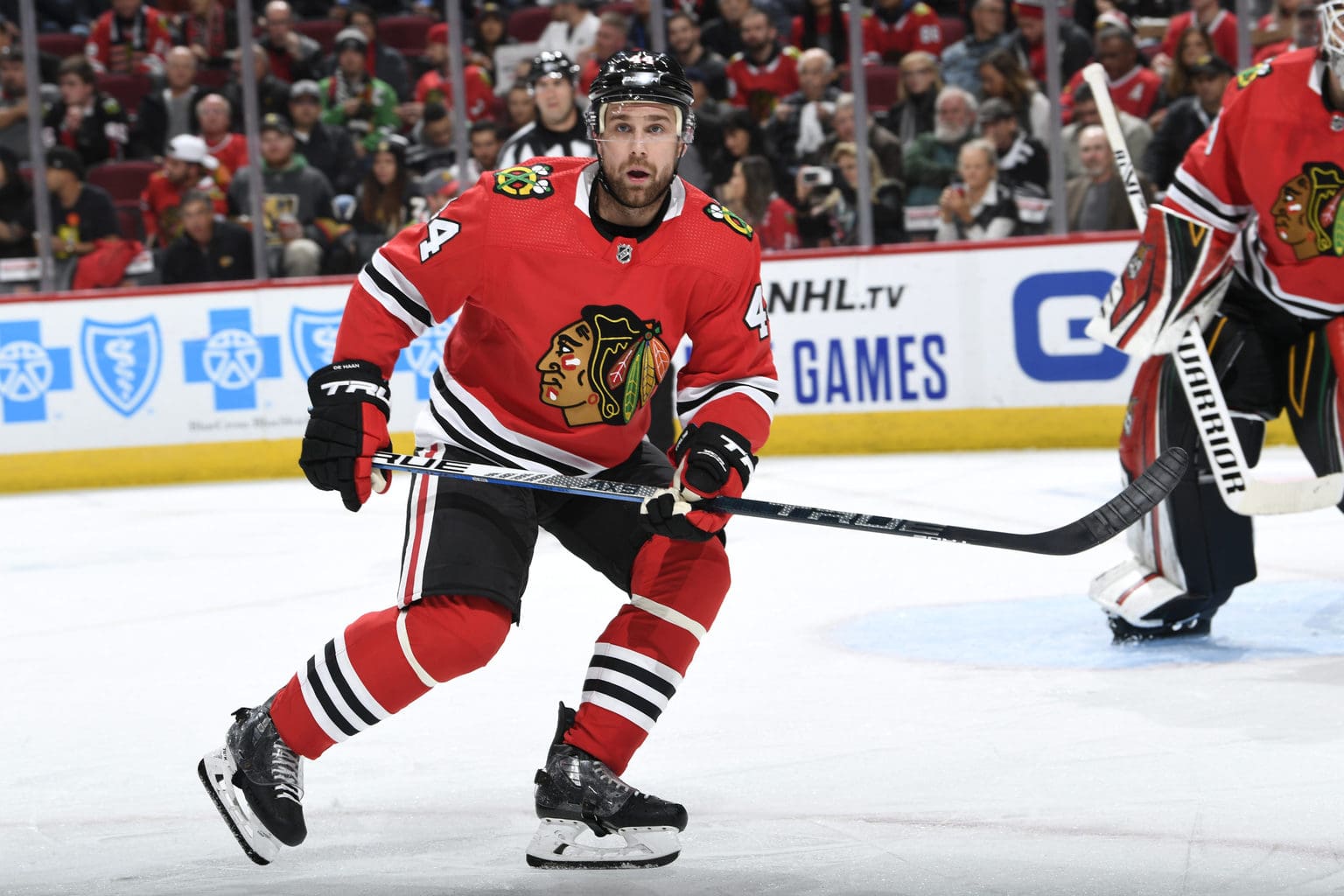 Regarding the expansion draft de Haan said:
"If you go to Seattle, you go to Seattle. That's how it is. You still have a job, get to play hockey. I've been through it before with Vegas — I was left exposed in that draft, too, and ended up staying with the Isles. It's not going to be a burden on my play. I'm still going to try to play my best. If I'm exposed, maybe this season is a tryout for that team. We want to make the playoffs here, so that's the most important goal."
Janmark noted: "You're always aware the deadline is coming up. It's out of your control. I signed a 1-year deal to improve my value and set myself up for the future. Whether that's here or someone else, we'll see."
Canucks Could Trade Recently Claimed Forwards
We reported a couple of days ago that the Canucks have removed themselves from the official sellers list but that could change with a few consecutive losses. Interestingly, if the Canucks become sellers at the trade deadline, they could look to trade recent waiver pickups Jimmy Vesey and Travis Boyd.
Hurricanes and Hamilton Table Talks
TSN's Frank Seravalli reports Carolina Hurricanes general manager Don Waddell said the team and the camp for defenseman Dougie Hamilton have agreed to table contract extension talks until the season is over. Hamilton will be a UFA this summer and the team has been open about wanting to re-sign him.
Waddell isn't just working on a Hamilton extension. It was reported the team is close to a contract extension for head coach Rod Brind'Amour.
Drouin must return to mentality that's led to success this season – Sportsnet.ca
It was something Dominique Ducharme said after his Montreal Canadiens played an abysmal game against the Ottawa Senators last week, something that only truly resonated after they lost 3-2 to the Toronto Maple Leafs on Wednesday — a game that emboldened the struggle Jonathan Drouin's currently enduring.
"Ninety per cent of the mistakes we made were mental, and the rest of it was above our shoulders." the coach said after the 6-3 loss to Ottawa last Saturday, somewhat channelling New York Yankees legend Yogi Berra with this bit of wit and wisdom.
It was hard not to think of those words watching Drouin play the way he did on Wednesday. For much of this season, the talented left winger has played a primary role in Montreal's success. He's led them with 19 assists, been tenacious on the forecheck, physically engaged all over the ice, cerebral as always in his execution and, as he's said on several occasions, relatively unconcerned by whether or not his name has been featured on the scoresheet.
But it seemed clear, after watching Drouin dump a breakaway into Jack Campbell's chest with one of 32 shots the Maple Leafs goaltender turned aside to set a franchise record with his 10th consecutive win, he had diverted from that. And that affected the way he played the rest of the game.
It was Drouin's fifth in a row without a point, his 18th without a goal, and he'd have to be a robot not to be suffering the mental wear of not seeing the puck go in more than twice since the season started, the torment of seeing only three per cent of his shots hit the back of the net through 36 games after 10 per cent of them resulted in goals through the first 348 games of his career.
"It is weighing on me where, when I have a chance and miss the goal, I might be trying to score too much," Drouin said. "It's something I obviously think about — every player would — and I've just gotta put it past me and just keep shooting pucks."
Ideally, the 26-year-old wouldn't be thinking about any of this. These are thoughts that weigh a player down and right now the Canadiens are in tough without Brendan Gallagher for the rest of the season and Drouin needs to be light and free to help account for that loss. And in order for him to do that, he needs to focus on what he does best.
Because the reality is that even though Drouin can score more, scoring isn't what he needs to do in order to be at his best and really help this team.
"When his feet are moving and he's making plays, Drou's a pass-first guy," explained Jake Allen, who made 29 saves in Carey Price's absence. "When his feet are moving, his head's always in it. When his feet are moving, he's controlling the play, controlling the puck. He's a guy who really can control the play for a whole line. You want the puck on that guy's stick and let the other guys do the dirty work and he'll find them."
But when Drouin's feet aren't moving, there just isn't enough of that other stuff happening.
When Drouin's feet weren't moving, he lost a battle for the puck in the offensive zone and allowed the NHL's leading goal scorer to start the rush that resulted in the winning play of Wednesday's game.
Auston Matthews to Mitch Marner, back to Matthews, off Allen and slammed into Montreal's net by Zach Hyman with 9:39 remaining in the third period, with Drouin watching from just inside his own blue line.
"You give a 3-on-2 to the Matthews line and it's the kind of play they're going to make you pay on," said Ducharme.
Was Drouin still thinking about that shot he didn't bury in the second period?
It's understandable if he was, but those are the kind of thoughts he needs to shake right now.
"He wants to do well, and I'm sure it's getting a little bit in his head," said Ducharme. "I think the best remedy for him is to be scoring that goal or making that big play, and I think he's going to be energized by that and less thinking, more acting.
"It is a fine line. Those kind of thoughts is not something that you want to happen. But when you receive that puck and you see the opening and stuff, (the slump) comes back to (your mind). That's why the mental part of the game is something that's very tricky. It's not his will to be thinking that way. Every player who's going through a time like that will have that thought and scoring that goal will take him to a different level. At those kind of times you need to make it even simpler and being even more inside going at the net and finding a garbage (goal) right there and you put it in and sometimes you go on a little run. It might be that kind of goal that he needs to get that monkey off his back."
It's the kind of goal Corey Perry scored twice to give the Canadiens a chance in this game.
But Drouin isn't Perry, who rightly pointed out after the game he's made a career of scoring goals that way. And even if Drouin can borrow from what Perry does next time he has a chance like the one Brett Kulak set him up with for that breakaway, there are other ways he can positively impact the game.
You can appreciate that Drouin said he's putting pressure on himself to score more and help make up for the goals the team will be missing with Gallagher sidelined, but that might not get him to where he needs to be mentally to contribute as much as he already has this season.
What would, though, is a sharp turn towards the mentality he described just days ago. The one that's enabled him to be a much more consistent player this season than he has in seasons past.
"When I was younger, I'd stay on one game or stay on one play for too long and wouldn't be able to let it go for a bit or a couple of days," Drouin said. "But I think for me now it's can I look at myself in the mirror after a game and did I give my good effort? Was I a part of this game? Was I doing something right in a lot of areas?
"That's what I do now. I think points are there, goals are there, assists are there, but it's just about playing that real game and playing to help your team win."
Drouin's done a lot of that this season and has a chance to get right back to it when the Winnipeg Jets visit the Bell Centre Thursday.
Scioscia to lead U.S. baseball bid for spot at Tokyo Olympics
(Reuters) – Mike Scioscia, who won World Series both as a player and manager, was named manager of the U.S. men's national baseball team on Tuesday, as they seek a spot at the Tokyo Olympics.
After 19 seasons as manager of the Anaheim Angels, guiding them to their only World Series win in 2002, Scioscia will make his international coaching debut in June when the United States hosts the Baseball Americas Qualifier in Florida.
For the tournament the U.S. will be grouped with the Dominican Republic, Puerto Rico, and Nicaragua in Pool A while Canada, Colombia, Cuba, and Venezuela will make up Pool B.
The top two teams from each pool will advance to the Super Round, where the country with the best overall record will earn a spot in the Tokyo Olympic tournament.
Second and third-place finishers will advance to a final qualifier, joining Australia, China, Taiwan, and the Netherlands.
"Mike's tenure with the Angels' franchise was nothing short of spectacular, creating and celebrating a culture of success with six division titles, an American League pennant, and its first-ever World Series title," said USA Baseball Executive Director/CEO Paul Seiler in a statement. "More impactfully, his leadership, integrity, and character are unparalleled in our game, making him the perfect fit for the USA Baseball family."
The Olympic tournament will take place from July 28-Aug. 7 in Fukushima City and Yokohama.
Hosts Japan, Israel, South Korea, and Mexico have already secured a berth in the six-team field.
(Reporting by Steve Keating in Toronto. Editing by Toby Davis)
Masters 2021: Tiger Woods says he'll miss Champions Dinner, running up DJ's bill – Golf Channel
AUGUSTA, Ga. – Dustin Johnson will host his first Champions Dinner on Tuesday night in the Augusta National clubhouse, and he'll be joined by several past Masters champions.
One former winner who won't be there is five-time champ Tiger Woods, who is still home in South Florida recovering from a serious car accident in February near Los Angeles. Justin Thomas, who is still working toward his invite to the prestigious dinner, said Woods texted him Friday night and was "bummed" to not be at the Masters this year.
Woods then tweeted Tuesday afternoon that he'll miss one of his favorite nights of the year.
"I'll miss running up @DJohnsonPGA's bill at the Champions Dinner tonight," Woods said. "It's still one of my favorite nights of the year."
Johnson responded to Woods' tweet, saying: "Will miss having you here. This week isn't the same without you."
The PGA Tour announced that the club would leave a seat open for Woods at the dinner, though the tweet has since been taken down.
Johnson will serve a menu including filet mignon, sea bass and peach cobbler.