Nintendo's Direct Points To Another Oddly Slow Year Ahead For Switch Games – Forbes
Yesterday, Nintendo had its first major Direct presentation since September 2019, and the general sentiment from fans is that most came away disappointed with what was shown.
While the Switch itself has surged during the pandemic lockdown with huge sales and scarce availability, actual major game releases for it slowed to a crawl in 2020, with the largest being Animal Crossing: New Horizons, but not much a whole lot else past that.
Fans have been hoping that would change in 2021, but even in February here, that does not seem like it's going to be the case. We have some anticipated games like New Pokémon Snap on the way, and as ever, new Smash Bros. characters, but in terms of actual, big franchise releases? It doesn't seem like much will make it out this year.
The Direct's big reveal tease was Splatoon 3, which will be out in 2022.
Nintendo specifically said that they would not be showing any footage from Breath of the Wild 2, and we'd have a look at it "later in the year." A bit strange for a game that was announced two years ago, but it's almost certainly not coming out this year, if this is where we're at. Instead, Switch is getting a version of Skyward Sword, originally released in 2011.
We have no updates at all on Metroid Prime 4, which Nintendo previously said would take a long time due to some work effectively being started over for the game, when they didn't like the direction it was going. But there's no way that will be out this year either.
No word on potential big hits like Mario Kart 9, as the Switch is still riding high on sales of Mario Kart 8 Deluxe, when the original was released in 2014.
There's Mario Golf, Pokémon Snap, Harvest Moon and then a whole lot of Switch ports of existing games, but in terms of the kind of major releases from Nintendo IPs that fans want to see, it sure does not seem like anything truly major will make it out in 2021 at this rate, at least nothing listed above.
Again, this has little bearing on Switch sales, which remain incredibly strong, and there's already a great roster of games to play on the system. We also don't know if Nintendo actually plans to release a "Switch Pro" by the end of this year, as has been rumored, as the original's tech continues to get more and more dated in the face of next-gen. Not that Nintendo is directly competing with PS5 and Series X at this point, but obviously all hardware evolves, and fans have been expecting a new version of the Switch for a while now.
In short, there wasn't anything to truly get wildly excited about in the Direct unless you are a very diehard fan of some very specific franchises. But Nintendo's major releases remain in another castle, and that castle will not be found until 2022 at least, it seems.
Follow me on Twitter, YouTube, Facebook and Instagram. Pick up my sci-fi novels the Herokiller series, and The Earthborn Trilogy, which is also on audiobook.
All the Apps That Support Apple's Spatial Audio Feature – MacRumors
Spatial audio is a sonic feature exclusive to AirPods Pro and AirPods Max that adds surround sound to Apple's premium audio wearables. By utilizing dynamic head tracking, it brings a theater-like audio experience to the movie or video you're watching, so that it seems as if the sound is coming from all around you.

The feature works by comparing the data from your iOS device's gyroscope and accelerometer against the data from your ‌AirPods‌ Pro or ‌AirPods Max‌, ensuring that the sound field stays anchored to the device, even if you move your head.
Unsurprisingly, spatial audio isn't universally supported by third-party apps and services. To save you spending time wondering if a particular app works with the feature, we've put together a list below of all the apps that have officially been updated to support Spatial Audio, and some popular apps that have yet to add support.
Popular Apps That Support Spatial Audio
Air Video HD (Turn on Surround in Audio settings)
Apple's TV app
Disney+
FE File Explorer (DTS 5.1 unsupported)
Foxtel Go (Australia)
HBO Max
Hulu
Plex (Enable old video player in Settings)
Peacock
Discovery+
Paramount+
Vudu
Popular Apps That Don't Support Spatial Audio
Infuse
Netflix
YouTube
Vimeo
VLC
We'll keep these lists updated as and when we learn of additional third-party apps and updates that come out in support of spatial audio. In the meantime, check the following details to make sure that your hardware is compatible with the feature.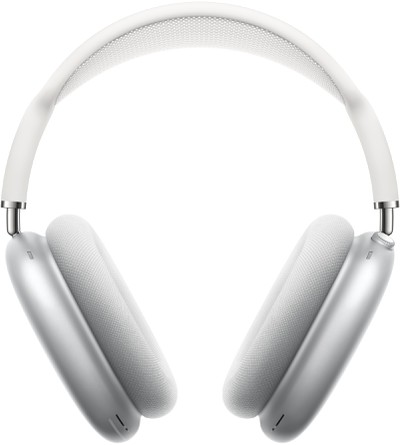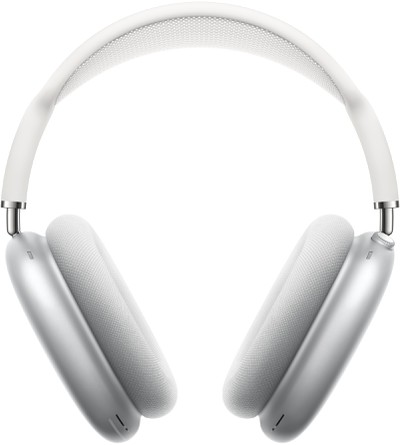 What You Need to Use Spatial Audio
To take advantage of spatial audio on ‌‌AirPods Pro‌‌ or ‌‌AirPods Max‌‌, you need an ‌iPhone‌ 7 or later or one of the ‌iPad‌ models listed below. Note that spatial audio is not supported by any Mac model or any Apple TV models.
iPad Pro 12.9‑inch (3rd generation) and later
‌iPad Pro‌‌ 11‑inch
iPad Air (3rd generation)
‌‌iPad‌‌ (6th generation) and later
iPad mini (5th generation)
You also need iOS 14 or iPadOS 14 or later installed on your device, as well as the latest firmware on your ‌‌AirPods Pro‌‌ or ‌‌AirPods Max‌‌. To learn more about using spatial audio, check out our dedicated how-to article.
New research will study impact of COVID-19 on Halifax's long-term care residents – HalifaxToday.ca
An infectious disease expert at Dalhousie University will be leading a study aimed at finding out why elderly people are more at risk of severe complications when contracting COVID-19.
Dr. Lisa Barrett said it's clear seniors, particularly those living in long-term care facilities, have been hit hardest by the novel coronavirus, but why that is isn't quite known.
"Why their immune system responds differently and doesn't prevent infection, or how their overall state of health or frailty level can impact their ability to resist COVID-19 is not clear," she told NEWS 95.7 fill-in host Jordi Morgan.
"The first part of our study looks at people who are, say, 100 who did really well with COVID, or 65 with COVID and didn't do well at all, and try to understand what the differences are in their immune system that make a successful response or not."
The study will involve long-term care facility residents in the Halifax area and 356 people have already signed up to participate.
Over the next year, Barrett's team of experts in frailty research, immunology, virology and clinical infectious disease will also be looking into vaccine effectiveness in the elderly population.
"Although we don't know the details, immune systems are different in older people and we need to figure that out," she explained.
Barrett is hoping the results will have implications well beyond the COVID-19 pandemic.
"A great deal of knowledge will be generated about immune systems in older people in general that we have vastly understudied in the past," she said. "We know infections in older people are one of the leading causes of death, and we don't really understand that."
"Adding a frailty lens in here, and also down deep immune cell descriptions is going to help us, not only with COVID-19, but in designing better responses, better treatments and better vaccines for older people."
Barrett's team has received $1.9 million in funding for the research from the Government of Canada's COVID-19 Immunity Task Force.
COVID-19: Peterborough Public Health, MPP Dave Smith plan virtual town hall on vaccine rollout – Globalnews.ca
A tele-town hall will be held later this month to discuss the COVID-19 vaccine distribution plan for Peterborough and area.
The virtual and teleconference town hall from 7-8 p.m on March 16 is being co-hosted by Peterborough Public Health and Peterborough-Kawartha MPP Dave Smith. The town hall will focus on COVID-19 vaccine distribution for priority groups, the rollout plan for the region, information on the various types of vaccines and feature a question and answer segment.
"My office has received thousands of calls and emails from constituents who are anxious to get their vaccine but don't know when it's their turn or how to book an appointment," Smith said. "The next few months will be the largest peacetime effort in a generation and the communication of clear, concise and accessible information will be crucial to a successful campaign."
Medical officer of health Dr. Rosana Salvaterra says she's looking forward to sharing details on the vaccine distribution plan as a more consistent supply arrives. The health unit serves Peterborough, the municipalities in Peterborough County, Curve Lake First Nation and Hiawatha First Nation.
"We have planned clinics throughout our region to make sure every eligible resident can get vaccinated in the coming months," she said.
Northumberland-Peterborough South MPP David Piccini will also be a part of the town hall.
"The realities in cities are very different than those in rural Ontario, as such, things differ across our 34 public health units in Ontario," he said. "Communication between all health partners remains critical to a successful rollout and MPP Smith and I look forward to joining Dr. Salvaterra to discuss our local plan in greater detail and answer your questions."
To participate in the town hall, you must share your phone number one of the following ways:
© 2021 Global News, a division of Corus Entertainment Inc.