Pregnant Canadian woman stuck in Wuhan, China, coronavirus epicentre – Times Colonist
A teacher who is living with his pregnant wife and child in a city that is at the epicentre of China's coronavirus outbreak is hoping to get his family out safely.
Tom Williams is a British expat who has been living and working for about five years in Wuhan, which is the capital of Hubei province in China.
His wife Lauren, who is from Langley, B.C., is about 35 weeks pregnant, he said in a telephone interview from Wuhan. He also has a two-and-a-half-year-old son, James, who was born in White Rock, B.C.
"We are quarantined in the city," he said.
While he said things are "pretty calm" and "under control" he noted the road closures have added a "little bit of worry" for when they will have to get his wife to the maternity hospital. She is due in the middle of February, he said.
"We're due to give birth in Wuhan. That's becoming a little bit more risky as time goes on," Williams said. "It's a changing picture. It's changing everyday. New stuff and new guidelines going on."
He contacted the emergency hotline for the Canadian embassy over the weekend, he said.
Staff there put him through to Ottawa and he said he was told that he and his family should stay put.
"There's no imminent plans to evacuate Canadians from the city," Williams said, adding that he would like to get out of Wuhan "as soon as possible," but was prepared for the alternative.
"If I have to stay behind, so be it. As long as my wife is guaranteed a safe birth."
Other countries need to follow the lead of the United States, which has had a flight approved while working with the Chinese authorities, he said.
"Particularly for people who are at higher risk."
China has now reported more than 2,700 cases of the new virus with at least 80 deaths, and officials say the rate at which it's spreading is accelerating.
In a news conference in Ottawa Monday, Foreign Affairs Minister Francois-Philippe Champagne said 167 Canadian citizens in the affected region have registered their whereabouts with the federal government, a voluntary move that helps Canada keep track of them and get them information.
Eight of those have requested some form of "consular assistance," he said.
Canada doesn't have a standing diplomatic presence specifically in Wuhan. Some of its allies, such as the United States, have large consulates, which they're evacuating. They're taking some particularly vulnerable citizens with them on charter flights, where there's room alongside the diplomatic staff.
Canada does have a hotline for Canadians to call if they need help.
"We are also liaising with our international partners to ensure options to ensure the safety and well-being of all Canadians who need consular assistance in China," Champagne said.
In Wuhan, Williams said local shops are still open and well-stocked, however, some of the roads are allowing only approved vehicles.
"If you are more central in the city or closer to the epicentre of the virus then there are only approved vehicles allowed on those."
People have to wear masks according to guidelines and local authorities are checking peoples' temperatures, he said.
Williams and his family are not in the central part of the city, so cars are still allowed but there's very little traffic, he said.
Although the situation is "sad and upsetting," Williams said he's quite peaceful about it.
"It is what it is. You can't control these things sometimes," he said. "We're trying to have hope instead of fear."
This report by The Canadian Press was first published Jan. 27, 2020.
Cha-Ching! Shopify Merchants Break Black Friday Records with $3.36 Billion in Sales – Shopify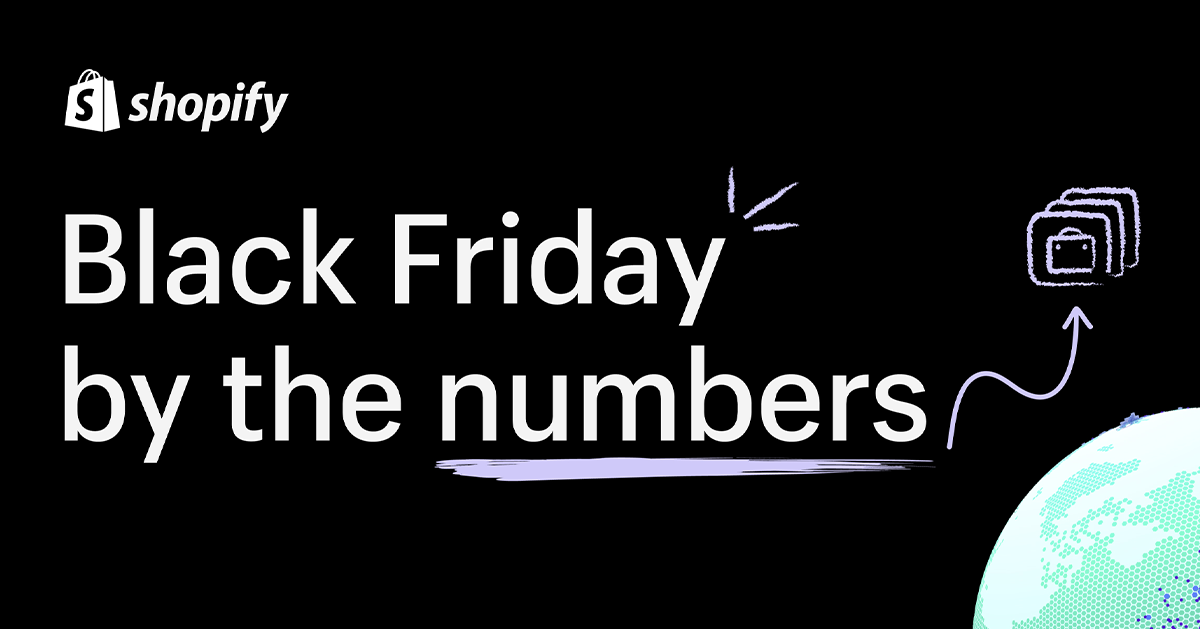 As a global provider of essential internet infrastructure for commerce, Shopify announced a record-setting Black Friday with sales of $3.36* billion from the start of Black Friday in New Zealand through the end of Black Friday in California. This marks a 17% increase in sales over Black Friday in 2021 (19% on a constant currency basis).
At its peak, merchants on Shopify saw sales of $3.5 million per minute at 12:01 PM EST on Black Friday, collectively.
"Black Friday Cyber Monday has grown into a full-on shopping season. The weekend that started it all is still one of the biggest commerce events of the year, and our merchants have broken Black Friday sales records again," said Harley Finkelstein, President of Shopify. "Our merchants have built beloved brands with loyal communities that support them. This weekend, we're celebrating the incredible power of entrepreneurship on a global stage."
2022 Black Friday Global Highlights
Peak sales per minute: $3.5 million USD on Black Friday at 12:01 PM EST
Top selling countries and cities where shoppers made purchases from: United States, United Kingdom and Canada, with the top-selling cities on Black Friday including London, New York, and Los Angeles
Top product categories: Apparel & accessories, followed by health & beauty, and home & garden, with trending products including Snocks GmbH (Boxershorts), rhode (peptide glazing fluid), and Brooklinen (Luxe Core Sheet Set)**
Average cart price: $102.31 USD or $105.10 USD on a constant currency basis
15%: Cross-border orders worldwide on Black Friday as a percentage of total orders
27%: Growth in POS sales made by Shopify merchants globally over last year's Black Friday
Visit datastories.shopify.com to view Shopify's annual Black Friday Cyber Monday Live Globe, which captures the impact Shopify-powered stores have across the globe.
---
*Shopify's 2022 Black Friday data is based on sales by Shopify merchants around the world from November 24th 11:00 UTC to November 26th 8:00 UTC.
**Shopify's Black Friday/Cyber Monday Shopping Index is a proprietary index that provides a unique look at what's trending during this busy shopping season based on orders, products added-to-cart, and pageviews across Shopify's merchants.
All data presented here (including worldwide sales) is approximate and is based on various assumptions. All data is unaudited and is subject to adjustment. All financial figures are in USD. Data represents online and offline sales made by Shopify's global merchants.
Tesla adds another recall to a 'Total Recall' year
Tesla issues a recall on 80,000 cars in China adding another one to a year with a lot of recalls, but most of them are easily fixed with software updates.
Earlier this year, NHTSA issued a series of recalls on Tesla vehicles that were highly reported in the media.
What was less reported, though, is that almost all of those recalls were fairly simple software issues that Tesla has been able to fix through over-the-air software updates.
Whenever there's a safety-related issue, NHTSA has to issue a "safety recall," even if the automaker doesn't have to physically recall any vehicle, which leads to some confusion.
Again last month, a Tesla recall of "1 million vehicles" made many headlines when the recall simply consisted of Tesla changing how its software handled window operations. These instances have led Tesla CEO Elon Musk to complain about the term "recall" and how it is used against Tesla by the media.
Today, Tesla also announced more recalls in China on about 80,000 vehicles.
According to Chinese authorities, the recall includes 67,698 imported Model S and Model X vehicles with a software problem related to the battery pack. Again, the fix is a simple software update.
However, this time there's also a physical recall due to a seat belt issue on about 13,000 Model 3 vehicles: 2,736 imported and 10,127 made in China.
With now over 20 recalls in 2022, it has been a "Total Recall" year for Tesla – pun intended:
But Tesla is not the only automaker affected by large recalls this year. Ford just confirmed that it is recalling another half a million vehicles due to a fire risk, and many automakers have also recalled millions of vehicles this year.
If anything, the fact that the large majority of Tesla's recalls are quickly fixed with over-the-air software updates – rather than having to bring the cars back to the dealership like other automakers – shows that Tesla's level of connectivity in its vehicles is a major advantage in the industry.
It makes for an easier experience for the customers, and it is much cheaper and more efficient for Tesla.
Flair flight from Vancouver overshoots Ontario runway
Vancouver couple Charissa Landicho and Mac Bradley just wanted a quick and cheap getaway, but a turbulent landing was not on their itinerary.
"I was definitely in shock because it was an overnight flight. I woke up, just, 'What's going on?'" Landicho said.
"We touched down and we could hear a loud thud. And it lifted up and it (went) down again," she recalled.
It was a frightening experience for the 134 passengers on the Flair Airlines Boeing 737, which went off the runway just before 6:30 a.m. Friday morning in southern Ontario.
The flight from Vancouver was landing at the Kitchener-Waterloo airport when it overshot the runway and ended up in the grass.
"To me, it felt like we pulled right and then next thing you know, we're off the tarmac, in the field pretty much, bouncing around, smacking around," said Bradley.
"We probably went like 50 to 100 metres off the runway," he continued.
He said their plane tickets cost about $100 each, roundtrip, potentially saving them hundreds by going with the budget airline.
With no announcement or warning, the couple said they were only told to stay put and waited an hour to finally get off the plane.
"It was a little bit questionable because it seemed like nobody really knew what to do on the plane other than just trying to keep calm. So that was a little bit unnerving," said Bradley.
"And the fact that we just got an automated text after asking us to leave a Google review on our experience was a little satirical," he added.
In a statement, Flair Airlines said there were no reported injuries and passengers were taken to the terminal by bus.
There is no word on what caused the aircraft to overshoot the runway, but the Transportation Safety Board (TSB) has been deployed to investigate.