President Trump To Meet With Oil CEOs To Discuss Saudi Oil Tariffs – OilPrice.com
By Julianne Geiger – Apr 01, 2020, 8:30 PM CDT
US President Donald Trump will meet with U.S. oil executives to discuss possible financial assistance for the industry and tariffs on oil imports from Saudi Arabia, according to the Wall Street Journal.
Saudi Arabia is currently bent on flooding the already saturated oil markets with even more oil after the production cut talks with OPEC and Russia fell through. Saudi Arabia is now producing more than 12 million barrels per day, according to Reuters sources, even though oil demand has dropped off a cliff in recent weeks.
The meeting will take place on Friday at the White House, and will include executives from Chevron, Exxon, and Occidental Petroleum, according to the Wall Street Journal.
The U.S. Shale industry has fallen on hard times, caught between the oversupply and the drop off in demand, and the low gasoline prices are a lousy consolation prize to the Administration that has touted America's growing energy independence.
U.S. lawmakers have expressed growing concern for the U.S. oil industry, urging the President to levy tariffs on OPEC's oil. The Texas Railroad Commission has even thrown out the idea of its own production cuts to producers in the state.
The idea of a tariff has been proposed by Senators Roger Wicker and Jim Inhofe, who cited national security as a reason to slap tariffs on foreign oil.
The talks about the tariff come after the United States said it might join oil production talks between Russia and Saudi Arabia. According to President Trump, Saudi Arabia and Russia were discussing the issue. Trump also said that he had separate conversations with Russia's President Vladimir Putin and Saudi Arabia's Crown Prince Mohammed bin Salman.
WTI has been trading around $20 over the last week.
By Julianne Geiger for Oilprice.com
More Top Reads From Oilprice.com: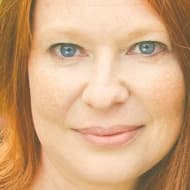 Julianne Geiger
Julianne Geiger is a veteran editor, writer and researcher for Oilprice.com, and a member of the Creative Professionals Networking Group.
Voluntary recall issued for Frank's RedHot Buffalo Ranch Seasoning – Global News
A voluntary recall has been issued for Frank's RedHot Buffalo Ranch Seasoning over a possible Salmonella contamination.
McCormick & Company, Inc. says the recall covers 153g bottles with a best before date of September 6, 2022.
The bottles were shipped to British Columbia, Alberta, Saskatchewan, Manitoba, Ontario and Quebec.
No illnesses have been reported, and McCormick says the potential risk was brought to their attention by the FDA during routine testing.
Salmonella poisoning can result in a wide range of symptoms, from short-term fever, headache and nausea to more serious issues including severe arthritis and, in rare cases, even death.
© 2021 The Canadian Press
Pfizer sells $7.8 billion in Covid shots in the second quarter, raises 2021 guidance on vaccine sales – CNBC
A person walks past the Pfizer building in New York City, March 2, 2021.
Carlo Allegri | Reuters
Pfizer said Wednesday it sold $7.8 billion in Covid-19 shots in the second quarter and raised its 2021 sales forecast for the vaccine to $33.5 billion from $26 billion, as the delta variant spreads and scientists debate whether people will need booster shots.
The company's second-quarter financial results also beat Wall Street expectations on earnings and revenue. Here's how Pfizer did compared with what Wall Street expected, according to average estimates compiled by Refinitiv:
Adjusted earnings per share: $1.07 per share vs. 97 cents per share expected
Revenue: $18.98 billion vs. $18.74 billion forecast
Pfizer expects an adjusted pretax profit in the high 20% range of revenue for the vaccine.
The company now expects full-year earnings in the range of $3.95 to $4.05 per share. That's up from its prior range of $3.55 to $3.65 per share. It expects revenue in the range of $78 billion to $80 billion, up from its previous estimate of $70.5 billion to $72.5 billion.
Shares of Pfizer dipped 0.4% in premarket trading.
"The second quarter was remarkable in a number of ways," Pfizer CEO Albert Bourla said in a statement. "Most visibly, the speed and efficiency of our efforts with BioNTech to help vaccinate the world against COVID-19 have been unprecedented, with now more than a billion doses of BNT162b2 having been delivered globally."
Pfizer's other business units also saw strong sales growth. Revenue from its oncology unit rose by 19% year over year to $3.1 billion. The company's hospital unit generated $2.2 billion in revenue, up 21% from the prior year. Its internal medicine unit grew by 5% from a year ago to $2.4 billion.
Pfizer said earlier this month it was seeing signs of waning immunity induced by its Covid vaccine with German drugmaker BioNTech, and planned to ask the Food and Drug Administration to authorize a booster dose. It also said it is developing a booster shot to target the delta variant.
In slides posted Wednesday alongside its earnings report, Pfizer said it could potentially file for an emergency use authorization for a booster dose with the FDA as early as August. It expects to begin clinical studies testing its delta variant vaccine in the same month.
It expects full approval for its two-dose vaccine by January 2022.
Pearson airport won't sort arriving passengers based on COVID-19 vaccination status – CityNews Toronto
Canada's largest airport is no longer splitting arriving international passengers into different customs lines based on their vaccination status.
Toronto's Pearson International Airport announced last week it may be sorting travellers arriving from the U.S. or other international locations into vaccinated and partially or non-vaccinated queues.
But a spokesperson for the Greater Toronto Airports Authority says the practice has been discontinued as of Monday.
Beverly MacDonald says in a statement that the airport has determined separating vaccinated and partially or non-vaccinated travellers into different customs lines "results in minimal operational efficiencies."
She says entry requirements related to vaccination status will now be enforced once a passenger reaches a customs officer.
Fully vaccinated Canadian citizens and permanent residents are now able to forgo a 14-day quarantine when arriving in Canada from abroad.