Public Health updates timeline for previous COVID-19 exposure – HalifaxToday.ca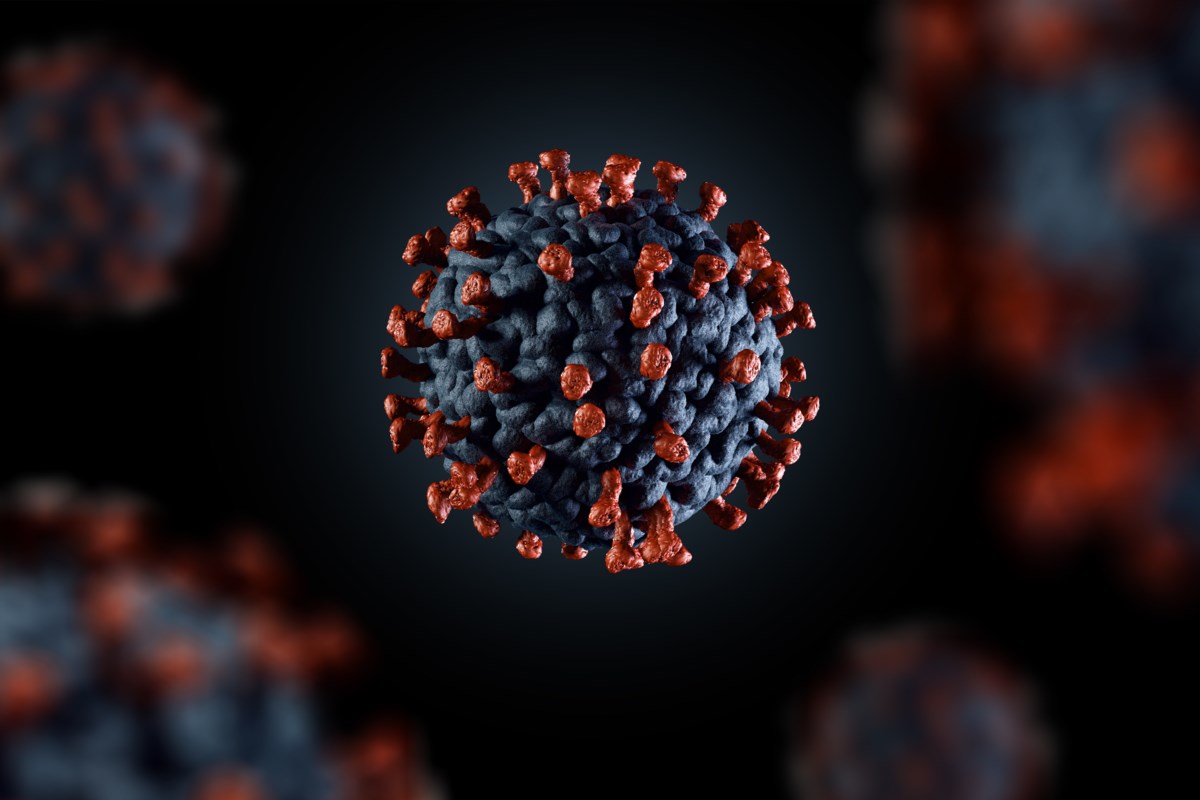 NEWS RELEASE
NOVA SCOTIA HEALTH
***************
Nova Scotia Health Public Health is updating the timeline for previously announced potential exposure to COVID-19 at The Bitter End Martini Bar and Restaurant (1572 Argyle Street) in Halifax on November 2. This exposure was previously announced on Thursday, November 5.
The potential exposure to COVID-19 timeline for The Bitter End for November 2 has been extended to include all patrons and staff who attended the establishment between 9 p.m. and closing.
Public Health is advising those who attended The Bitter End Martini Bar on November 2 from 9 p.m. until closing to immediately contact 811 to arrange for COVID-19 testing, regardless of whether they are symptomatic or not.
Visit covid-self-assessment.novascotia.ca/ to do a self-assessment if in the past 48 hours you have had or you are currently experiencing:
fever or cough (new or worsening)
OR
two or more of the following symptoms (new or worsening):
-sore throat
-runny nose
-headache
-shortness of breath
You can also call 811 if you don't have online access or if you have other symptoms that concern you.
Please remember:
To self-isolate until you receive 811 advice on next steps.
Do not go directly to a COVID-19 assessment centre without being directed to do so by 811.
Currently, anyone travelling to Nova Scotia from outside of the Atlantic Provinces is expected to self-isolate for 14 days after arriving.
When Nova Scotia Health Public Health makes a public notification it is not in any way a reflection on the behavior or activities of those named in the notification.
All Nova Scotians are advised to continue monitoring for COVID-19 symptoms and are urged to follow Public Health guidelines on how to access care.
Up to date information about COVID-19 is available at novascotia.ca/coronavirus
*************************
Alberta's COVID-19 testing positivity rate hits 'grim milestone' at more than 10 per cent – CBC.ca
On a day that Alberta reported 18,243 active cases of COVID-19 and 15 additional deaths, the province also reported a record high test positivity rate.
The positivity rate climbed to 10.5 per cent, a "grim milestone and one that should concern us all," Dr. Deena Hinshaw, Alberta's chief medical officer of health, told a news conference Friday.
With almost 17,200 people tested, and one of every 10 testing positive, the total number of new cases in Alberta reached 1,828.
To date 590 people have died in Alberta. As of Friday there were a record 533 people in hospital, including 99 in intensive care.
"We are heading into the first weekend of December," Hinshaw said. "In a difficult year, I know this last month may be the toughest for many. This virus can spread quickly from one to many.
"In a month usually marked by festive gatherings, we feel the restrictions more keenly. But I want to stress the seriousness of the rising case numbers that we're seeing and how crucial it is that we reduce the spread and bend the curve back down."
Here is how the active cases break down among the regions:
Edmonton zone: 8,578 cases
Calgary zone: 6,666 cases
Central zone: 1,251 cases
North zone: 1,012 cases
South zone: 630 cases
Unknown: 106 cases
7 deaths at care home in Edmonton's Chinatown
The 15 deaths reported Friday included seven people linked to an outbreak at the Edmonton Chinatown Care Centre: four men in their 90s, a woman in her 90s, a man in his 80s and a man in his 100s.
Other deaths reported Friday:
A woman in her 70s linked to the outbreak at Clifton Manor in Calgary.
A man in his 80s linked to the outbreak at Capital Care Lynnwood in Edmonton.
A man in his 70s from the Edmonton zone.
Two men in their 60s from the Edmonton zone.
A man in his 50s from the Edmonton zone.
A woman in her 70s from the Central zone.
A woman in her 90s from the Calgary zone.
Contact tracing getting help
Dr. Verna Yiu, president and CEO of Alberta Health Services, told the news conference AHS is working to bolster its troubled contact-tracing system.
"As case numbers have increased exponentially in the past six weeks it has become more and more difficult for our teams to keep up with demand," Yiu said.
"We are rapidly increasing our response to the unprecedented volume of COVID-19 cases in the province."
WATCH | Alberta to ramp up contact tracing efforts:
A desperate shortfall of COVID-19 contact tracers is one of the staffing challenges plaguing Alberta, says AHS president and CEO Dr. Verna Yiu. 1:29
The province has more than 900 contact tracers in Alberta and is on track to double that number by the end of the year, Yiu said.
"This means that we will have 36 contact tracers per 100,000 people, which will be on par or better compared to other provinces."
Bending the curve
Albertans are now one week into the latest round of restrictions aimed at bending the curve of COVID-19 cases in the province.
Last Friday, Premier Jason Kenney ordered junior and senior high schools to close, barred indoor social gatherings and capped capacity for businesses.
Next week Albertans will find out what impact those measures are having on the virus, which is spreading faster in Alberta than anywhere else in the country.
It was the second set of restrictions issued by the premier in November.
Three weeks ago, Kenney suspended indoor group fitness programs, team sports and group performance activities, and reduced operating hours for restaurants, bars and pubs in cities.
But the curve didn't bend and the virus has continued to surge since, setting records almost daily as it tightens its grip on the province.
The province's contact-tracing system is struggling against demand. Alberta's government continues to resist calls to adopt the federal contact-notification app or order a province-wide mask law.
It is also continuing to spurn calls by physicians for a two-week lockdown, or "circuit-breaker," to drop the effective reproduction number and allow contact tracing to catch up.
WATCH | Alberta requests field hospitals from Ottawa:
The Alberta government is in talks with Ottawa and the Canadian Red Cross for help in setting up field hospitals, as the number of COVID-19 patients continues to surge. 2:42
This week, the province acknowledged it is preparing for the worst. Alberta has asked the federal government for two field hospitals, and the Red Cross for two more.
Alberta hospitals are preparing to double-bunk critically ill patients, revamp operating and recovery rooms and reassign staff to treat an expected surge of COVID-19 patients destined for intensive care units.
AHS has asked hospitals in Calgary to begin rationing oxygen.
Former B.C. resident participating in AstraZeneca COVID-19 vaccine trial – Global News
A former Vancouver resident is sharing his first-hand experience as one of the thousands of people who've agreed to participate in COVID-19 vaccine trials around the world.
Peter Wearing, who now lives in Arizona, is participating in the Stage 3 trial for the Oxford University-AstraZeneca vaccine.
The U.K.-based drug maker's vaccine is seen as an important part of the vaccine solution, as it does not need to be transported at supercooled temperatures, and is being offered at a fraction of the price of its rivals.
Both elements make it particularly promising for the developing world.
"I felt that I was healthy and I've had vaccines in the past and never had adverse reactions, so I felt that I'll do my part," Wearing told Global News.

2:51


Canadian in charge of Moderna's international vaccine manufacturing



"My first visit I signed lots of paperwork, they took four vials of blood, I had a physical from a doctor."
[ Sign up for our Health IQ newsletter for the latest coronavirus updates ]
He was then given two shots, two months apart — the second just two days ago. Wearing isn't sure if he's getting the actual vaccine, or is in a control group getting a placebo.
He said some people do get reactions typical of a flu vaccine, such as rashes or fevers, but he did not.
"You don't even really feel it going in, it's that fine of a needle. The next day your muscle is a bit tender," he said.
Oxford and AstraZeneca reported in November that their vaccine appeared to be 62 per cent effective in people who received two doses, and 90 per cent effective when volunteers were given a half dose followed by a full dose.

2:02


Federal government, provinces and Canadian Armed Forces ramp up COVID-19 vaccine rollout plan



It later emerged that they'd discovered the half-dose advantage due to a manufacturing error that saw some people get a lower dose unintentionally. The company may conduct a future clinical trial specifically around the half-then-full dose program.
Wearing said it was important for him to participate because he still remembers an era when children commonly got polio. Vaccine development was critical to eradicating that disease.
"I have a lot of friends that are anti-vaxxers. I mean, they're pretty serious about it, they've even challenged me on this," he said.
"About five years ago I took the time to read what they said is their research, and then I read the counter-research. I'm a science guy, I like science, and in the end I came down on the side of traditional science."
Wearing said he's given a two-year commitment to the project, and doctors will continue to take blood samples to test Wearing for antibodies to the virus.
But he's also been told that if he is, in fact, in the placebo group he will be given the actual vaccine if and when it wins approval in the U.S.
"The fact that this is coming out so fast, less than a year, is really exciting," he said.
Canada has preordered 20 million doses of the AstraZeneca vaccine, but it is unclear when it could win regulatory approval.
© 2020 Global News, a division of Corus Entertainment Inc.
'People should not go out' — Pandemic hitting Windsor-Essex harder than ever, top doc says – Windsor Star
Article content continued
Roughly 1,000 of those cases were reported since Nov. 1
Approximately 25 per cent of recent cases have no epidemiological link, Ahmed said, meaning those individuals do not have a known exposure source, like a household contact with COVID-19 or exposure through a known workplace outbreak. In other words, a quarter of the region's cases are being attributed to community spread.
The other most common infection source is household contact.
"When someone is infected, they are potentially infecting pretty much everyone else in their house," Ahmed said. "Maybe, yes, you are healthy. Maybe you can recover from the virus, but some people cannot…. It's something to be mindful of in terms of our responsibility in our activities when we are not at home."
The case rate for Windsor-Essex is currently 73 per 100,000 population, far exceeding the 40 case threshold that landed the region in the "red zone" with tightened restrictions on social gatherings, among other things.
Wastewater COVID-19 surveillance being performed by a team of University of Windsor researchers shows the prevalence of virus indicators in wastewater — shed by residents in fecal matter — is "clearly surpassing the active cases, so in the next couple of weeks we may see more cases," Ahmed said.
Last week, approximately 6,500 COVID-19 tests were completed in Windsor-Essex, with about four per cent of those tests coming back positive.
To deal with the increased demand for testing, Erie Shores HealthCare is expanding its testing capacity and adding 50 additional appointments to its schedule, Ahmed said. That announcement comes one day after the top public health doctor expressed his concern over a days-long wait for testing appointments in the region.