Real estate market sees 'thaw' in Langley – Aldergrove Star – Aldergrove Star
The sale of homes started to increase in Langley in May as restrictions prompted by the coronavirus slowly eased, but numbers were still down sharply from last year.
"Everything's now thawing," said Ty Corsie, a local realtor.
He said that 60 days ago, it was like the entire local real estate market was frozen, but now things are starting to move again as buyers and sellers adjust to the new normal.
According to data from the Fraser Valley Real Estate Board (FVREB) 59 single-family homes changed hands in Langley last month, down 32.2 per cent from the same month in 2019.
There were 52 townhouses sold, down 38.8 per cent, and 50 condos sold, down 38.3 per cent from a year before.
The numbers were comparable to sales volumes seen in January, traditionally one of the slowest months for real estate in the year, when 49 houses, 47 townhouses, and 46 condos were sold in Langley.
But Corsie noted that both buyers and sellers are re-entering the market. His firm listed six homes for sale this week alone, much more than they normally would. It looks like a delayed spring, he said, with people trying to make up for time lost in March and April.
Despite the overall low sales numbers compared to last year, Langley was faring better on average than many of its neighbours.
Overall, the Fraser Valley region saw a 46.9 per cent decline across all home types in communities running from North Delta through to Abbotsford. There were 805 home sales, down from 1,517 the year before.
Local sales also represent a significant improvement from April, when sales in Langley were down by 50 per cent.
READ MORE: Coronavirus hammers Langley housing market
Prices remained stable, with the price of a single-detached house in Langley still hovering near $1 million, where it had been for some time. The Canada Mortgage Housing Corporation has predicted that Canadian house prices will decline this year and the next, anywhere between nine and 18 per cent.
The benchmark prices for townhouses and condos were also up slightly in May compared to a year ago in Langley.
Corsie said a big part of the increase has been the creation of a "new normal" that allows people to see houses again. People are wearing gloves and masks to visit homes before signing contracts.
The pandemic and the physical distancing restrictions have made things more difficult for younger realtors, Corsie said.
Experienced realtors can rely on referrals from previous clients and a deep list of contacts. Younger realtors starting out have to build up those contacts through promotional materials, open houses, and face-to-face contacts.
"Meeting people face-to-face is a huge part of the business," he said.
With open houses and door knocking essentially impossible, the last two months have seen a lot of young realtors without work. He's hopeful that will change as the market picks up.
"Realtors and consumers deserve to be congratulated," said FVREB president Chris Shields. "It's not easy to adapt quickly to physical distancing, virtual tools and strict personal safety protocols and yet we're seeing more and more transactions happening daily as we all get more comfortable and confident with the new normal."
After incidents at Toronto building sites, Canadian real estate needs to wake up to realities of rac – Mortgage Broker News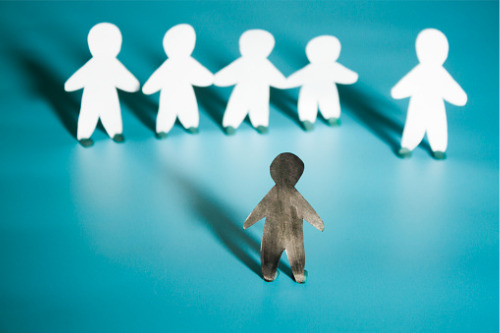 Having a bird's eye view of the turmoil that has rocked the United States over the last two months, it's easy, particularly if you're not a minority, to feel that racism in Canada is not a problem on the same headline-grabbing, country-rending level as that of our southern neighbours. But recent, pathetic displays of racism at Toronto building sites – cheap knockoffs of the tactic used to intimidate NASCAR's Bubba Wallace only a few weeks ago – shows that idiots are among us.
There are going to be people who look at what happened in Toronto recently and say to themselves, "But it was only a few incidents at a few building sites, right? Canadians aren't that racist, are we?"
But that's the problem right there: It implies that the only racism worth fighting is the kind that makes everyone uncomfortable. It implies that a certain level of racism is acceptable. It implies that Canadian racism is less harmful to its victims than other varieties. None of this is true.
Racism knows no borders. That's because stupidity knows no borders. And that's what racism is: It's not a political ideology, it's stupidity. It's the result of simple-minded, scared people being duped into believing that other people are to blame for their own shortcomings. Racism is reptilian in its simplicity – I see something different, it must be scary – and, because it plays on our most primal emotions – fear, jealousy, insecurity – it is easily activated. But only in stupid people. If you believe you are a better person than every member of another race, that's a stupid belief.
What does this have to do with real estate? Well, let's think about numbers for a second. There are approximately 37 million people living in Canada right now. What percentage of them do you believe might hold racist views? And we're not only talking about the noose-hanging, cross-burning extremists who, for some reason, feel comfortable speaking out in public (but, because they're cowards, always do so from the safety of a large group). We're talking about those who may hold views or take actions they don't even realize are racist.
Let's say it's ten percent of the country, or 3.7 million people. Does that sound high? If so, it's worth asking why. Speaking from personal experience, this writer has come to realize that in situations where racism may or may not be occurring, his first reaction has always been to assume it isn't, to assume the people involved are people who think the same as him. (Even his writing has reflected that: three stories about race and lending in the U.S., but this is the first one written for a Canadian audience.) But there is no evidence to back up that assumption. There is no reason to assume our country has a lower percentage of racists living in it than any other country.
If we assume ten percent of Canadians hold views that are either intentionally or unintentionally racist, logic dictates that ten percent of realtors, builders, mortgage brokers, stagers, inspectors and executives possess those views, too. Maybe, because of the education involved in becoming an agent or broker, some of the stupidest/most racist people get weeded out. Let's say it's five percent. Is anyone reading this comfortable saying, "I'm okay with my industry. It's only five percent racist"?
As a former teacher, this writer knows one thing: You can't assume anyone knows anything. That is why Mortgage Broker News is encouraging every business involved in the real estate space – every business everywhere, really – to provide its staff relevant, thoughtful racial sensitivity training that reflects both current thinking on race and an exploration of the ideas and processes that have prevented non-whites from getting a bite at the apple for hundreds of years. It should be a mandatory component of any broker or agent's education. We hope the country's biggest real estate and mortgage brokerages, as well as each space's trade associations, see this article, understand the value of the kind of program we're suggesting and act accordingly.
Without education, racism will be with us forever. We can punish hate crimes all we like, but even the stiffest punishment doesn't change the fact that someone still committed a hate crime. These are crimes, and thoughts, that can be prevented. It just takes time, patience and the realization that a) there is a problem, and b) its solution will benefit all of us.
And that's the part that's so frustrating about racism and racists. Our economic system requires constant growth to keep it from collapsing. What better way to drive consumer demand and increase spending than by getting everyone involved in a nation's economy? If everyone was given an equal shot at an education, a safe home environment, potable drinking water, a promise that the people paid to protect you won't kill you – that means everyone is in a better position to buy, sell, create, and exchange ideas. What marketplace wouldn't that benefit? Doesn't preventing that kind of economy from existing seem kind of…stupid?
Racial equality is not a political issue. There aren't two sides to it: Either everyone's free or nobody is. If you're comfortable living in a country, or working in an industry, where a little racism is acceptable, you're living in the past. It won't take long before your clients figure that out.
REAL ESTATE: Your House Has Become More Than Just Home Base – Agassiz-Harrison Observer
We have spent more time at home, in our houses, condos and apartments in the first five months of 2020 than any other time in history! Simultaneously around the globe in March, humanity was sent home to stay home. Home has become a workplace, a classroom, a workout studio/gym, a revolving gourmet restaurant, a dance hall and a salon/spa. Home has had to become multi-functional, and we have had a lot of time to stare at the walls around us, asking if the space we live in really suits the lifestyle we want to continue to have.
These months of confinement inside has people recreating existing spaces for many different tasks and daily needs. Canadian do-it-yourselfers are keeping the building supply industry afloat with renovations to reinvent and rejuvenate spaces so they suit all the activities we now perform in them. Clever storage ideas for the living room/office, soaker tubs for the bathroom spa, and decks and patios have become outdoor container garden sanctuaries. Some are not unhappy with their home layouts or indoor spaces, but it is the lack of private outdoor space that urban lots offer, that is fuelling the rural property market surge.
People are seeking a balance of modern construction with indoor convenience, combined with large, safe, private outdoor spaces. Rural subdivisions and remote acreages are in demand, and small communities from Hope to the Yukon border are now seen with envy for their wide open spaces. Rural land has become the pinnacle valuable asset, as its ownership offers freedom and safety that has disappeared from urban areas. Happy urban home owners are driving the market in inquiries about recreational property as well. Now more than ever, a rural escape rec-property that offers access to crown land and lakes and trails has so much appeal. There are spectacular recreational properties starting right here in Agassiz and Harrison Hot Springs and many more within a 4-6 hour drive of the Lower Mainland.
Everyone's definition of a great piece of land varies, for me, it's a forested waterfront sanctuary, with a log cabin, fishing dock and gated access on no less than 10 acres. For others a flat, fenced, .5 acre lot with a bungalow, room to grow vegetables and let the kids play, would be heaven. Whatever you have decided, to remain in your existing home and renovate it, or make a move and change your location, now is the time to do both! Low Interest rates, warm weather and relaxed lock down measures offer the opportunity to make that move or renovate to suit.
If you planned on selling your home and retiring off the sales proceeds in spring of 2021 then it would be prudent advice to push up that plan and list now to avoid market fall that has begun to affect house prices in urban markets. The saying goes "make hay while the sun is shining," as our precarious economic position and looming insolvencies is a dark cloud on the horizon. The last three months of 2020 are predicted to have another wave of virus along with a wave of insolvencies as government support programs will begin to run out. By putting off bankruptcy with deferrals and rental assistance, a lot of people have just accumulated more household debt and are no closer to financial recovery. More than a million Canadians lost their jobs in March and another two million more in April, the effects of those staggering numbers on the economy are yet to be felt at all levels and in all provinces.
A second pandemic viral wave is foretold for this fall, and we will more than likely be asked to shelter in place again to avoid viral spread. What you do over the next four months will decide what type of indoor/outdoor lifestyle you will be living as spring 2021 arrives and we wait to see what our "new normal" is like after a full year of global pandemic measures.
Sellers, start with a property evaluation along with collecting all of your homes documentation as the first steps. Then my advice is always hire a tech savvy, professional realtor with experience to properly price and then aggressively market your asset. Sellers, now is the time to showcase all the positives your property possesses and how functional your spaces are. Hard decisions and hard work now, is the key to positioning yourself exactly where you want you and your family to be, safe and happy in your space together with your real estate goals achieved.
Freddy Marks, together with his daughter Linda Marks, runs Agassiz's 3A Group Sutton Showcase Realty. He has been a Realtor in Canada and Germany for more than 30 years, and currently lives in Harrison Hot Springs.
agassizColumnistHarrison Hot SpringsReal estate
Leasinvest Real Estate SCA: Update Covid-19-impact Brussels Stock Exchange:LEAS – GlobeNewswire
The measures to limit the spread of the Covid-19 virus had an important impact on the global economy, and consequently on our company.
As practically all shops of our retail tenants have in the meantime reopened, we have a clearer view on the impact up until now.
Diversified real estate portfolio, different markets
Leasinvest Real Estate has a well-diversified real estate portfolio spread across the Grand Duchy of Luxembourg (53%), Belgium (31%) and Austria (16%), and is present in the asset classes offices (46%), retail (48%) and logistics (6%).
AUSTRIA
The assets in Austria are exclusively retail assets. As it was the case in Belgium, all essential shops, such as supermarkets, pharmacies, etc. remained all the time open (31% of our Austrian rental turnover). Since 14 April, DIY-shops and retail spaces below 400 sqm have been reopened, in their turn representing 24%. The other stores followed on 1 May and since 15 May the catering sector is also finally operational again. The footfall in Frunpark Asten reached 65% on average in March and April in comparison with 2019, while a rise of 6% was recorded in May, compared to May 2019, and an ex-aequo for the month of June.
GRAND DUCHY OF LUXEMBOURG
The impact on our Luxembourg real estate portfolio is mainly situated in the retail segment, of which food (incl. food for pets) and DIY however represent over 30%. As it was the case in Belgium, DIY-stores could reopen as of 20 April, representing 19% of the Luxembourg retail rents. The rest of the stores could also reopen as of 11 May, and catering finally as of 29 May. The borders remained however closed, refraining mainly our Knauf shopping centers, located in the Northern frontier zones, from reaching cruising speed till 15 June, date at which borders were reopened in practically all European countries. Since that date, an important rise in footfall compared to 2019 was also here recorded.
BELGIUM
The real estate portfolio in Belgium mainly comprises long-term leased office buildings, that explains the very limited impact (some retail buildings and business centers).
Impact on the rental turnover
Leasinvest already announced that different tenants, mainly in the retail segment, asked for a compensation to bridge the difficult lockdown period. Leasinvest always had a constructive approach and entered into consultations with tenants that requested rent reductions for solid reasons. The negotiations have been finalized for a large part of the tenants, but are still ongoing for another part. In total, the negative impact on the rental income of the second quarter of 2020 is estimated at ca. € 4 million. This amount is expected to slightly increase in the third quarter, as a limited number of sectors (e.g. catering) are clearly more heavily hit than others.
Valuation of 10%-participation in the public BE-REIT Retail Estates
It has become clear that retail parks have proven their strength during the corona crisis. On the one hand, because of the feeling of security, and on the other hand, because of their particular range of products and the speed of shopping, specific to retail parks.
The participation of Leasinvest in Retail Estates is valued at the closing price of each quarter, which led to a depreciation of € 49.3 million recorded on this participation in the first quarter of 2020. This valuation was based on a closing price of € 47.40, while the price of the Retail Estates-share has recovered over the last couple of weeks to a level of € 59.90, allowing the company to reverse on 30 June 2020 an important part of the depreciation booked on 31 March, namely € 16.9 million.
Impact on the debt ratio
Traditionally, the debt ratio is the highest on 30 June throughout the financial year, because of the dividend payment in May, which causes a temporary increase in debt ratio by ca. 2.5 per cent points. The debt ratio remains below the 60%-threshold because of the recovery of the price of the Retail Estates-share (cf. supra) and the fact that no major changes in value on the real estate portfolio are expected.
The half-year financial report 2020 will be published on 19 August 2020 after closing of the stock exchange, and will as of then be available on the website www.leasinvest.be.
For more information, contact

Leasinvest Real Estate

Michel Van Geyte
Chief Executive Officer
T: +32 3 238 98 77
E: michel.van.geyte@leasinvest.be
On LEASINVEST REAL ESTATE SCA
Leasinvest Real Estate SCA is a Public BE-REIT (SIR/GVV) that invests in high quality and well-located retail buildings and offices in the Grand Duchy of Luxembourg, Belgium and Austria.
On 31/03/2020, the total fair value of the directly held real estate portfolio of Leasinvest amounts to € 1.11 billion, spread across the Grand Duchy of Luxembourg (53%), Belgium (31%) and Austria (16%).
Moreover, Leasinvest is one of the most important real estate investors in Luxembourg.
The public BE-REIT is listed on Euronext Brussels and has a market capitalization of € 542 million (value on 1 July 2020).
Attachment