Restarting a sustainable, export-oriented economy – Business in Vancouver
Clean, sustainable products and services will be key to B.C.'s economic recovery | Chung Chow
This column was originally published in BIV Magazine's Trade issue.
As B.C. looks to restart its economy, the demand for our province's clean and sustainable products and services is surging across a variety of sectors, demonstrating the key role that trade will play in our economic recovery.
Exports increased 24% year-to-date for April – that's up $3 billion over the same time last year. It's a big boost for the provincial economy, with a majority of our exports being commodities in great demand. Our stringent environmental standards in wood exports, burgeoning clean tech sector and high standards in labour protections mean that when other markets buy from us, they're also contributing to a cleaner and more socially responsible global economy.
B.C. was committed to international trade long before the pandemic. It creates new opportunities for businesses, and more importantly, it creates good jobs and prosperity for people in B.C. When businesses export, they are more resilient. Access to more markets means they have a more diverse customer base and aren't as impacted by fluctuations in their local economies.
We have a program perfectly designed to help small businesses get their goods and services to new markets. It's called Export Navigator. This program offers businesses free expert guidance on exporting. Businesses get connected with an expert advisor who will help "navigate" them through the export process. It's hugely beneficial, helping businesses reach new customers for the first time and making the process a lot easier along the way.
We continue to support B.C. businesses in other ways as well. For example, we developed a series of grant programs to meet their unique needs, making over half a billion dollars available in direct supports. The Launch Online program helps businesses improve their online presence to attract and keep customers and meet demand as online shopping hit new heights during the pandemic. The Supply Chain and Value-Added Manufacturing grant helps B.C.-based manufacturers in the aerospace, shipbuilding, food processing and forestry sectors recover and grow, supporting them to seek efficiencies to continually keep goods flowing into the marketplace.
From natural resources and agrifoods to manufactured goods and high-tech goods and services, B.C. has a lot to offer to the world. We are a responsible, low-carbon producer of natural resources and manufactured goods, and we are working hard to make sustainability a larger part of B.C.'s brand and our global competitive advantage. Our priority is to help B.C.-based businesses start up, scale up, access global markets and succeed in the highly competitive world marketplace. The more we export, the more new dollars we bring into B.C. and generate revenue that supports government investments in health care, education and critical infrastructure.
We stand behind the high-quality goods that B.C. has to offer to the world. Globally, companies large and small are increasingly applying environmental, social and governance filters to their investment decisions. We are committed to growing our economy in a sustainable way, and are working on a new trade diversification strategy that will provide us with the opportunity to develop an updated, forward-looking and ambitious approach that aligns closely with these principles, while ensuring that our exporting businesses are maximizing the opportunities afforded to them through Canada's existing free trade agreements. Our recently announced Mass Timber Demonstration Program is an example of how we are advancing technologies that can showcase to the world the possibilities of building with a more sustainable and environmentally friendly product from B.C.
The pandemic leaves behind many lessons and creates a once-in-a-generation opportunity for B.C. to redefine itself. We know the pandemic is not impacting everyone equally, with women and visible minorities being disproportionately impacted. This is why we are committed to continuing to grow strong, robust industries that can provide good jobs for all of B.C.'s diverse populations.
Growth in trade will be a big part of our economic recovery, and as we transition through our restart plan, we will continue to engage with businesses, industry and key stakeholders to ensure we're supporting their efforts to expand globally.
Our goal is to diversify our trade sectors to include not just our natural resources, but clean tech, high tech, agritech and advanced manufacturing. We need to support our exporters and encourage new exporters to expand our opportunities in global markets and strengthen our resilience.
We're committed to invest in people and in businesses to restore economic growth and we are confident that the entrepreneurial spirit of B.C.'s business community will rise to the challenge as we work together to build a better future with meaningful jobs and a strong, sustainable economy for all.
Ravi Kahlon is B.C.'s minister of jobs, economic recovery and innovation. George Chow is the province's minister of state for trade.
This column was originally published in the July 2021 issue of BIV Magazine. The digital magazine can be read in full here.
What does a low carbon economy mean for US workers? – Wake Forest News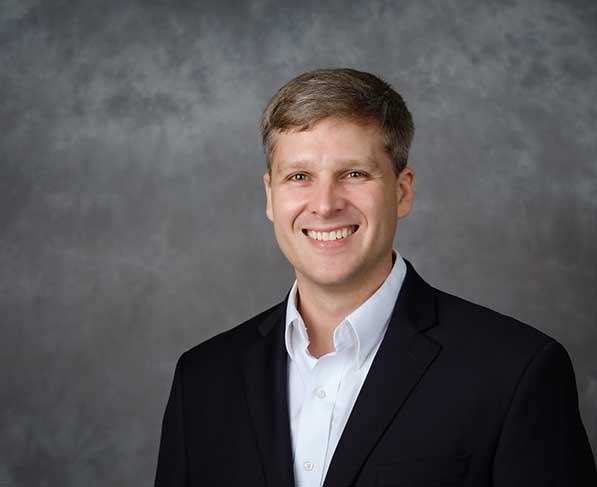 The United Nations General Assembly will be debating issues of global concern this week. At the top of the list is climate change. Along with companies, cities and financial institutions, more than 130 countries have now set, or are considering a target date for, achieving a balance between the greenhouse gases put into the atmosphere and those taken out (net zero) by mid-century.
Arguments for and against will hinge in part on the potential economic effects of such a commitment. Wake Forest economics professor Mark Curtis researches the balance between green jobs and lost jobs – looking at the implications for U.S. workers in a low carbon economy. He recently received a grant from the Washington Center for Equitable Growth.
What do Americans fear most about carbon emissions goals?
Confronting climate change will require a dramatic shift in large portions of the U.S. economy. Manufacturing and mining, two carbon-intensive sectors, have long been good, middle-class jobs in communities nationwide. In order to meet a net-zero goal for carbon emissions, these jobs will shrink. Fears among workers and the communities that rely on these jobs are not unjustified.
Is this kind of job loss in large sectors of the economy cause for concern?
Reductions in carbon-intensive industries are only one side of the coin in addressing climate change. While many industries may shrink, investment in green and renewable industries may create new opportunities for workers throughout the country.
Taking this global concern to the local level, what do you see ahead for North Carolina?
North Carolina has been a leader in renewable energy but needs a continued focus on creating a business environment that encourages entrepreneurship and investment in a wide range of green industries. Industries reliant on fossil fuels will need to transition, and North Carolina should ensure that workers can benefit as this transition occurs.
What is your next step as a researcher?
There is almost no economic research exploring whether and how green jobs will benefit workers and their communities. Leveraging job-posting data will estimate the long-run benefits that workers accrue as a result of green technology investments. It can also tell us which types of workers benefit and which do not. The funding from the Washington Center for Equitable Growth will help support research to estimate the effects of an increase in green jobs on local economic outcomes such as the employment rate, poverty rate and average incomes.
US economy continues to strengthen despite Delta, says Fed – BBC News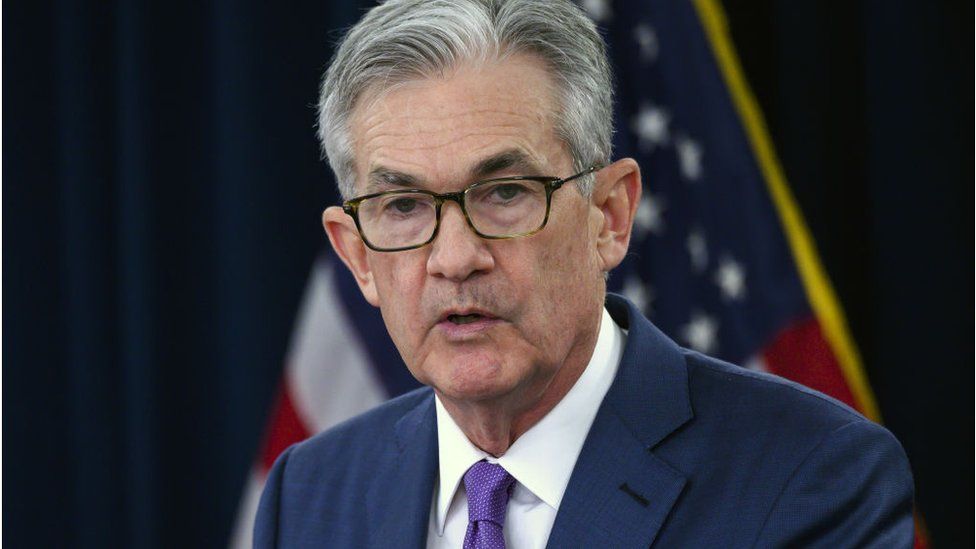 The US economy continues to strengthen, albeit at a slower rate because of the Delta variant of Covid, the US Federal Reserve has said.
The central bank said the jobs market was improving and that currently high rates of inflation remained transitory.
It said it may start reducing its emergency support for the economy "soon", but did not say when.
Half of its policymakers also projected interest rates will need to rise in 2022 from current rock-bottom levels.
The US economy has rebounded strongly this year from its pandemic lows, but there are fears Delta will derail the recovery.
The country added fewer jobs than expected in August as rising infections hit spending on travel, tourism and hospitality.
Inflation, which measures the increase in the cost of living over time, is running at 5.3% – the highest in nearly 13 years. It comes amid surging consumer demand, rising energy prices, and supply chain-related shortages.
"The sectors most adversely affected by the pandemic have improved in recent months, but the rise in Covid-19 cases has slowed their recovery," it said.
"Inflation is elevated, largely reflecting transitory factors. Overall financial conditions remain accommodative, in part reflecting policy measures to support the economy and the flow of credit to US households and businesses."
'Broadly as expected'
The FOMC said the path of the economy still depended "on the course of the virus". And it expects to keep monetary policy loose until more progress is made on stabilising unemployment – which stands at 5.2% – and consumer prices.
However, it said if progress continues "broadly as expected", it may soon pare back its $120bn-a-month bond-buying programme which has helped keep borrowing rates low.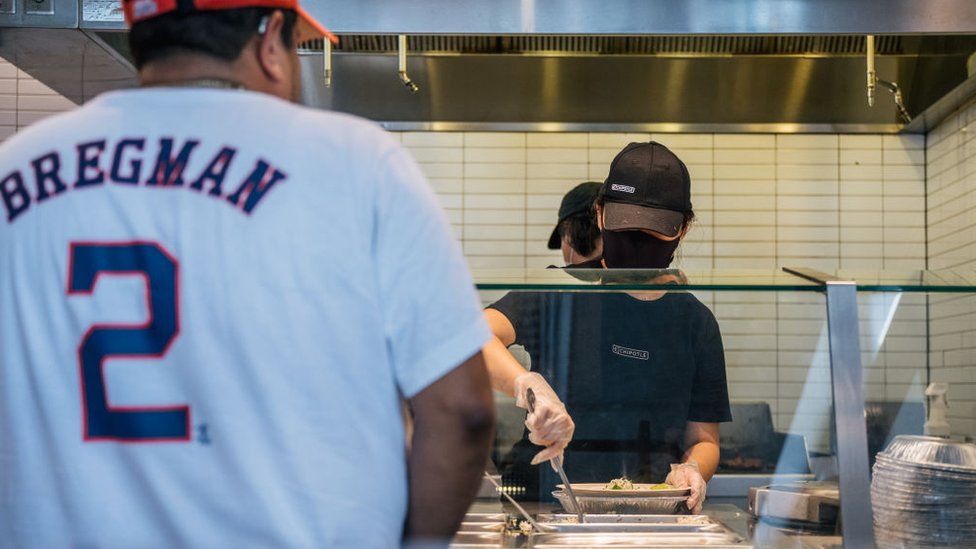 Analysts said the bank was taking a cautious approach, noting no formal date was set for pulling back support.
"While the Federal Reserve has laid the groundwork for an eventual taper [of asset purchases] later this year, the Fed erred on the side of caution given that the macroeconomic landscape has deteriorated somewhat over the last few months," said Candice Bangsund, a portfolio manager at Fiera Capital.
"Preconditions for a formal taper announcement will largely depend on economic conditions over the coming months, with an emphasis on data dependence."
Gurpreet Gill, a macro strategist at Goldman Sachs, said ongoing supply chain disruption, the spread of Delta and higher inflation still weighed on the minds of Fed committee members.
"Given uncertainty around the health of labour market and inflationary pressures, we would not be surprised if the 'dot plot' changes again in the coming months as the pace of the recovery and underlying inflation dynamics become clearer."
The Fed has two goals. It aims to keep US inflation at about 2% and to achieve maximum employment, whereby everyone who needs a job has one.
During the pandemic it has supported the economy by slashing interest rates to historic lows and pumping billions of dollars into the financial system by buying government and corporate bonds.
Low Vaccination Rates are Hurting Southeast Asia's Economy: ADB – The Diplomat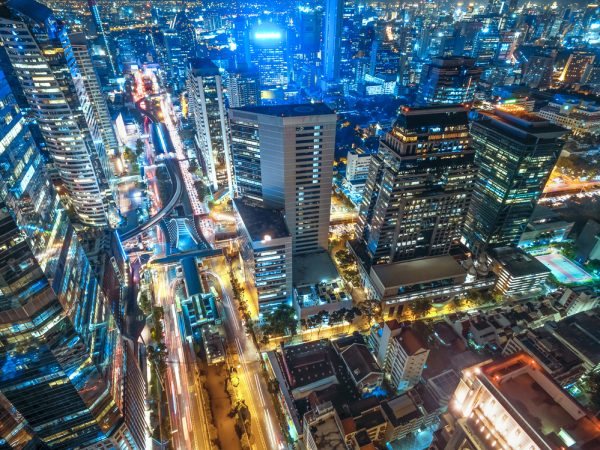 Economic growth in Southeast Asia is beginning to fall behind other parts of the region due to the region's continued struggles with outbreaks of the disease and the sluggish rollout of COVID-19 vaccines, the Asian Development Bank said today.
In an update to its Asian Development Outlook report, the Manila-based multilateral bank stated that growth in the 46 nations of what it terms "developing Asia" is projected to reach 7.1 percent this year, down slightly from its 7.3 percent forecast in April. Despite this small downgrade, this year's growth estimate is a marked improvement over the 0.1 percent contraction that the region saw last year.
Within the region, however, "growth paths are diverging, with economies that have successfully contained the pandemic or are making good progress on vaccination programs forging ahead," the report stated.
Among the problem regions is Southeast Asia, where the ADB has cut its growth projections due to the region's struggle to contain outbreaks of COVID-19, continued lockdowns and restrictions, and slow vaccine rollouts.
Southeast Asia's regional growth projections for 2021 and 2022 have been lowered to 3.1 percent and 5.0 percent, respectively, from forecasts of 4.4 percent and 5.1 percent in April. The region has also seen the largest gap – 8.6 percent – between economic forecasts for 2021 and pre-pandemic projections.
"Southeast Asia will recover at a much slower pace than earlier projected," the report stated, resulting in weaker than expected growth rates in nine out of the subregion's 11 economies. It added that the region's recovery "continues to be curtailed by recurring spikes of COVID-19 cases, resulting in the reimposition of stringent containment measures in some economies, including the Philippines."
The downgrade is more significant in the case of certain major economies in the region, including Thailand (0.8 percent down from 3 percent in April), Indonesia (3.5 percent down from 5 percent), and Malaysia (4.7 percent down from 6 percent).
Vietnam, which had the distinction of being the only Southeast Asian nation to register positive growth in 2020, has seen its outlook for 2021 slashed from 6.7 percent in April to 3.8 percent now.
Myanmar, in the throes of a severe political crisis, will see its GDP contract by an astounding 18.4 percent this year, down from what now seems like an optimistic projection of a 9 percent contraction in April.
The one Southeast Asian nation to see an upgrade in its economic outlook was Singapore, where high vaccination coverage – the country has fully vaccinated more than three-quarters of its population – will "continue allowing the economy to benefit from the rise in global demand."
While much of Southeast Asia managed to avoid the worst of the pandemic in 2020, the Delta variant of the virus has scythed its way through many countries in the region in recent months. This has exposed governments' complacency in sourcing vaccines, with just three of the region's 11 nations – Singapore, Cambodia, and Malaysia – having fully vaccinated a greater proportion of their populations than the United States (51.8 percent of the population) and the European Union (58 percent). Six have fully vaccinated less than a third.
According to the ADB report, "the uneven progress of vaccinations is contributing to the divergence of growth paths in developing Asia," as economies like China, Singapore, and Taiwan that have vaccinated larger proportions of their populations experience a quicker recovery from the pandemic slump. In its report, the ADB raised its forecast for "developing" East Asia, a region that includes China and South Korea, by 0.2 percentage points to 7.6 percent.
The development suggests that the impacts of Southeast Asia's sluggish reaction to the latest outbreaks of COVID-19, including both the avoidable delays in beginning vaccine distribution and the unavoidable challenges of gaining access to adequate supplies, will continue to have long-term economic effects.
Even then, the region will remain vulnerable to a host of challenges, "including the emergence of new variants, waning vaccine effectiveness, geopolitical tensions, and the resulting disruptions to global supply chains.