Samsung Galaxy S20 Fan Edition looks imminent — and iPhone 12 should be worried – Tom's Guide
Earlier this year, Samsung gave the Galaxy S10 a final hurrah with the S10 Lite. It provided a cheaper alternative to the super pricey S20, with a marginally cut down version of a still very powerful handset.
Samsung is looking to repeat the experiment with the Galaxy S20 Fan Edition (or S20 FE). The name may make less sense (why would a 'fan' buy a weaker version of the same product?), but otherwise it's a very similar project to the S10 Lite, with one small difference: the release date.
While the S10 Lite came out alongside the S20 in March, the S20 Fan Edition will emerge this year. Korean publication The Elec predicted an October launch, and that's been given more credence by the handset getting certified by the NFC Forum.
As spotted by GSM Arena, both the SM-G781V and SM-G780F/DSM are now certified for Near Field Communication. Why two versions? Well, both have appeared on Geekbench and it looks like the former is powered by the Qualcomm Snapdragon 865, while the latter is sticking with Samsung's own Exynos 990. That's not a consumer choice thing: it'll be dependent on where in the world you're buying. But if you decide to import, then it's pretty clear that the Qualcomm version will be the superior handset.
In any case, NFC certification is something that happens when a device is at the end of its production. For reference, Samsung Galaxy Note 20 devices (SM-N986U and SM-N981U) were certified by the same process in June before emerging at Samsung Unpacked on August 5. Assuming a similar trajectory, the predicted October release date feels pretty much spot on.
We're not expecting a big reveal from Samsung for this one, and it'll likely be unveiled by press release. Fortunately, we have a pretty good idea of what to expect at this point.
Alongside the Snapdragon 865 or Exynos 990 processor, you'll be getting 6GB or 8GB RAM — a bit of a downgrade from the 12GB in the regular S20, but fine for most people. Pleasingly, reports indicate that the 120Hz screen will be retained, although it looks likely that it'll miss out on the glass back, with Samsung opting for plastic for cost saving reasons. It still looks nice though, as the render above from Pricebaba and OnLeaks demonstrates.
It's not clear if Samsung intends to release the Galaxy S20 Fan Edition in America, but if it does, the quoted price predictions convert to around $750 — a decent saving on the original $999 retail price of the original S20. That price could also give Android fans a solid alternative to the upcoming iPhone 12, which is predicted to start around $649 but could cost as much as $1,099 for the higher-end pro models
Amazon's new Echo Show 10's screen follows you around the room – MobileSyrup
Amazon has improved the Echo Show 10 in a few critical ways.
The first and most obvious change is a new design that looks like a screen attached to a cylinder speaker. What makes this interesting is that it can swivel in a 360-degree loop to follow the user around the room.
The Echo Show 10 also works as a Zigbee and Sidewalk hub, so it should allow people to connect a wide variety of smart home devices to it.
Since the screen features a 10-megapixel camera for video chatting, Amazon has repurposed it to be a security camera. That means when you are using your phone, you can look through the Echo Show's camera to see what's going on in the room it's placed in.
Much like Facebook's Portal smart devices, the camera on the Show 10 can also zoom in on users to crop and follow them around the room while they're video chatting.
The Echo Show 10 starts at $329. The smart speaker's release date has not been revealed.
Epic, Spotify, and others take on Apple with "Coalition for App Fairness" – Ars Technica
Exactly how much power app store owners should have over developers has been a contentious issue lately, and now several high-profile app developers are banding together to form the "Coalition for App Fairness." The group describes itself as "an independent nonprofit organization founded by industry-leading companies to advocate for freedom of choice and fair competition across the app ecosystem."
Just about every app developer that has publicly clashed with Apple in the past few months is among the 13 founding members of the coalition. They include Epic Games, which had the smash-hit game Fortnite banned from the App Store for implementing its own in-app payment system; Spotify, which filed an antitrust complaint against Apple in the EU over Apple's 30 percent cut of sales; ProtonMail, whose CEO said Apple was holding developers "hostage" with the 30 percent fee; and also Basecamp, which called Apple's policies "exploitative" after updates to its Hey email app were blocked for using the same non-Apple billing technique that Netflix uses.
The coalition has a website, AppFairness.org, that lays out its demands. The website exclusively targets Apple's App Store with three main issues: anti-competitive policies that favor Apple's apps over competitors, the 15-30 percent fee in the app store being too high, and Apple's ban on competing app stores and payment methods.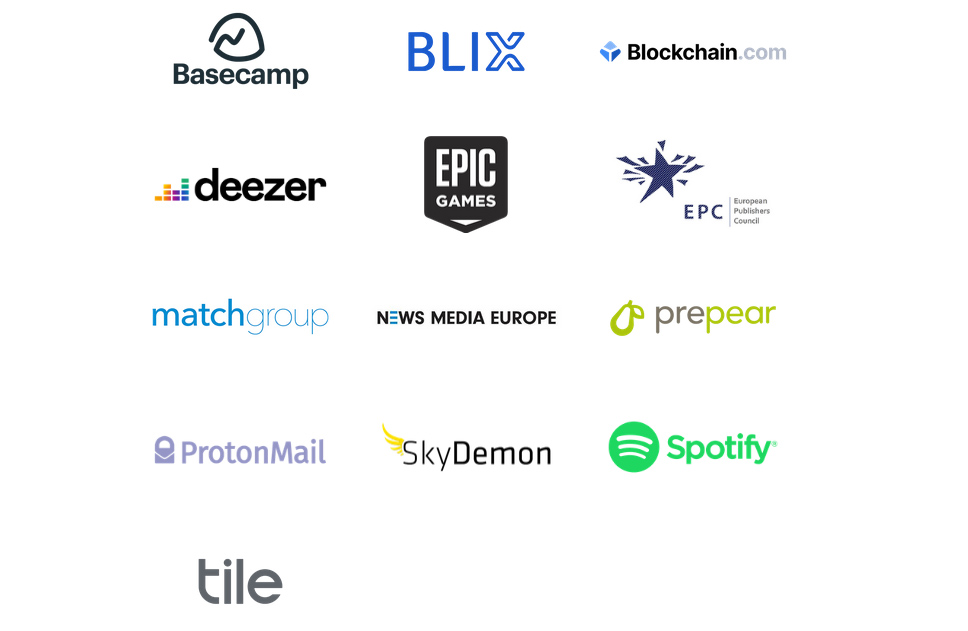 The group compares Apple's 30 percent fee to the 5 percent cut charged from "other payment providers" like credit card companies, and it also says Apple charges "600% more." An app store is more than just a payment provider since it handles hosting, SDK and app store development, app screening, and support. But it's hard to look at Apple's $15 billion in App Store revenue and claim the company can't afford to charge less.
The group is based in Washington, DC, suggesting there will be some lobbying in its future. The site hints at this, saying "As enforcers, regulators, and legislators around the world seek to address these important issues, we, the Coalition for App Fairness, urge them to recognize that every app developer, regardless of size or the nature of the developer's business, is entitled to fair treatment."
Amazon Luna, Alexa, Echo, Fire TV and Ring event: Everything announced – CNET
Today's event helps Amazon generate buzz as we roll into the holiday shopping season, and for the first time, Prime Day (The annual sale is usually held in July, but this year is slated to start on Oct. 13.) That means Alexa everywhere and addressing privacy concerns, which were a big storyline in 2019 for both Ring and Alexa. In a life-at-home existence, with millions of us hunkered down for the long haul, the connected house concepts that Amazon has been developing for years have become more critical than ever. This year, Amazon will likely work to address the unique needs of today's customers while keeping an eye toward a post-pandemic future. And you never know when Amazon will pull a suprise microwave out of its hat.
The event, which started at 1 p.m. ET/10 a.m. PT, is invite-only, but you can follow our real-time Twitter feed and coverage across CNET.
The company's Echo and Fire TV products will be its first to earn sustainability badges and it's' working on reducing power consumption across devices with a new low-power mode, an energy dashboard integrated with Alexa and its pledging to build solar and wind farms to generate energy that matches the consumption of all its devices.
Amazon Luna
$6/month
The company launches a cloud-gaming service on top of Amazon Web Services that runs on PCs, Fire TVs and more (on a Luna Plus game channel).
It has a custom $50 controller that connects directly to the cloud rather than the local device.
Amazon gets into game streaming with Luna
Echo
$100
Redesigned with a new spherical shape and adapts to the acoustics of the room. It's also a Sidewalk bridge and includes neural network technology to accelerate tasks.
Echo Dot 4th gen
$50
Gets the same redesign as the spherical Echo.
Echo Dot Kids Edition 2020
Gets the same redesign as the spherical Echo, and now has a $60 kids edition with some kid-friendly features, including voice profiles for them and Sidekick, which lets Alexa read to them.
Amazon announces revamped Echo Dot with Clock speaker
Echo Dot with clock
$60
The Dot. With a clock.
Eero 6
$130
Amazon's mesh network, now with Wi-Fi 6 and ZigBee support.
Amazon unveils new Eero mesh routers that support Wi-Fi 6
Eero Pro 6
$230
'Alexa, I'm getting pulled over,' Ring debuts dashcam with Traffic Stop mode
Ring Car Connect
$200
Debuting with Tesla.
Ring's flying Always Home Cam robot camera monitors more of your home
Ring Always Home Cam
$250
Autonomous camera that can fly within your home on a preprogrammed route or fly to a motion detection area.
Amazon announces the Echo Show 10
Echo Show 10
$250
It now has Zigbee and Sidewalk hubs, and is much quieter. There's a built-in camera shutter. All Echo and Alexa's will have a command to review privacy settings and "delete everything I've ever said." It will also support Hulu, Netflix and Prime Video.
Fire TV Stick Lite streamer costs $30 basic version, $40 for the 4K version
Fire TV Stick
$40
It's more powerful than before but uses less power.
Fire TV Stick Lite
$30