Samsung Galaxy S21 Ultra vs. Galaxy Note 20 Ultra: Which phone is best for you? – Tom's Guide
A Galaxy S21 Ultra vs Galaxy Note 20 Ultra face-off will help you decide between two premium flagship phones that are quite stellar and somewhat similar. In fact, as you'll see in our Samsung Galaxy S21 Ultra review, it's the most Note-like Galaxy S series phone ever, as it's the first in that family to support the S Pen.
But if you look deeper, there are lots of key differences between the S21 Ultra and Galaxy Note 20 Ultra, from the cameras and the design to the processor and price. Our Galaxy Note 20 Ultra review shows it's still a formidable handset, but it's been surpassed in some ways by the newer Samsung. We compared these two phones side by side to help you decide which one is right for you.
Galaxy S21 Ultra vs Galaxy Note 20 Ultra: Specs
| | | |
| --- | --- | --- |
| | Galaxy S21 Ultra | Galaxy Note 20 Ultra |
| Starting price | $1,199 | $1,299 |
| Screen size | 6.8-inch Dynamic AMOLED (3200 x 1440; 10Hz – 120Hz) | 6.9 inches Dynamic AMOLED (3088 x 1440; 10Hz -120Hz) |
| CPU | Snapdragon 888 | Snapdragon 865 Plus |
| RAM | 12GB, 16GB | 12GB |
| Storage | 128GB, 256GB, 512GB | 128GB, 512GB |
| microSD | No | Yes |
| Rear cameras | 108MP (f/1.8) wide; 12MP (f/2.2) ultrawide; 10MP (f/2.4) telephoto with 3x zoom; 10MP (f/4.9) telephoto with 10x zoom | 108MP wide (ƒ/1.8); 12MP telephoto with 5x optical zoom (ƒ/3.0); 12MP ultrawide (ƒ/2.2) |
| Front cameras | 40MP (f/2.2) | 10MP (ƒ/2.2) |
| Battery size | 5,000 mAh | 4,500 mAh |
| Wireless | 5G, Wi-Fi 6E, UWB | 5G, Wi-Fi 6, UWB |
| Size | 6.5 x 3 x 0.35 inches | 6.49 x 3.04 x 0.32 inches |
| Weight | 8.04 ounces | 7.34 ounces |
| Colors | Phantom Silver, Phantom Black, Phantom Navy, Phantom Titanium, Phantom Brown | Mystic Bronze, Mystic Black, Mystic White |
Galaxy S21 Ultra vs Galaxy Note 20 Ultra: Price
The Samsung Galaxy S21 Ultra is priced at $1,199, which is $200 less than its predecessor. On paper, the Galaxy Note 20 Ultra is the pricier of these two phones with a retail price of $1,299.
However, with discounts you can find the Note 20 Ultra for as low as $1,049, which is $250 off. We would check out our best Galaxy S21 deals and best Galaxy Note 20 deals pages for the latest sales.
Note that the Galaxy S21 Ultra has three storage options with 128GB, 256GB and 512GB. The 256GB model costs $1,249 and the 512GB version $1,379.
The Galaxy Note 20 Ultra has just two storage options. The 512GB version jumps up to $1,449, but it appears to be out of stock at most retailers and carriers.
Galaxy S21 Ultra vs Galaxy Note 20 Ultra: Design
Newer doesn't always mean better. I prefer the design the Galaxy Note 20 Ultra over the Galaxy S21 Ultra. That's because the Note 20 Ultra is thinner, lighter and smaller. The camera bump on the S21 Ultra does integrate better into the back of the phone with Samsung's contour design, but I'd rather hold and use the Note 20 Ultra.
The S21 Ultra also comes in more colors, including Phantom Silver and Phantom Black, plus Phantom Navy, Phantom Titanium and Phantom Brown through Samsung.com. The Note 20 Ultra comes in just Mystic Bronze, Mystic Black, Mystic White.
If you want to use an S Pen, the Note 20 Ultra is the obvious choice, because there's nowhere to put the S Pen on the S21 Ultra unless you spring for a case. And that adds even more bulk to a hefty device.
Galaxy S21 Ultra vs Galaxy Note 20 Ultra: Display
The displays on the Galaxy S21 Ultra and Note 20 Ultra are fairly similar, with both phones featuring Dynamic AMOLED displays that can scale from 10Hz up to 120Hz for smoother performance. The Note 20 Ultra's screen is only slightly larger at 6.9 inches, compared to 6.8 inches for the S21 Ultra.
Both of these screens are sharp and amazingly colorful with ultra-wide viewing angles, but the S21 Ultra pulls ahead with its higher average brightness of 821 nits. The Note 20 Ultra hit 662 nits in our lab.
However, the Note 20 Ultra's screen was slightly more colorful, registering 86.1% of the DCI-P3 color gamut, compared to 81.4% for the S21 Ultra. The Note 21 Ultra's panel also proved a bit more accurate, as it achieved a Delta-E score of 0.24 (0 is perfect); the S21 Ultra scored 0.35.
Galaxy S21 Ultra vs Galaxy Note 20 Ultra: Cameras
The Galaxy S21 Ultra is the camera you want if you're looking for the most powerful zoom. It packs two telephoto zoom lenses, which can achieve 3x hybrid zoom and 10x optical and up to 100x digital Space Zoom.
Now, the Galaxy Note 20 Ultra is no slouch in this department, as it features a 5x optical zoom and 30x Space Zoom, but it simply doesn't go as far. In addition, the S21 Ultra has a zoom lock feature that can help capture steadier shots.
Both the Galaxy S21 Ultra and Note 20 Ultra feature a super sharp main 108MP camera, as well as a 12MP ultrawide camera. However, the S21 Ultra is designed to offer better performance in low light, and it also delivers improvements with its portrait mode.
The Galaxy S21 Ultra also sports a sharper front camera at 40MP, compared to 10MP for the Note 20 Ultra. When it comes to image quality, the Galaxy S21 Ultra is better in almost every way.
With this bowl a fruit, the S21 Ultra produces a brighter image, so the oranges in particular look more vibrant. The apple in the S21 Ultra shot is almost too bright, as you lose some definition in the skin compared to the Note 20 Ultra, but overall the S21 Ultra produces a more pleasing photo.
I used the Night mode on both phones for this photo, which illuminated only by a nearby street lamp. It's not a dramatic difference, but I do appreciate that the sky appears brighter and the tree to the right looks a bit sharper and has more contrast in the foreground. Both phones do a fairly good job overall, though, especially with the footsteps in the snow.
In this photo of a small lucky bamboo plant, I actually prefer the Note 20 Ultra's photo because of the way it deals with the light streaming through the window. The bright points at the top of the leaves make the shot look more compelling. The S21 Ultra's pic is too uniform throughout.
This is where the Note 20 Ultra really starts to fall behind. This portrait looks completely blown out compared to the S21 Ultra. It looks like there's a white haze or film over the whole scene. Whereas the S21 Ultra does a better job capturing a more accurate dark blue in my jacket; my face also has a warmer tone than in the Note's shot.
At 10x zoom, the Galaxy S21 Ultra delivers more detail and more accurate hues in this shot of a tree with some bird and squirrel feeders. The Note 20 Ultra struggles with the bark and the feeder in the top left of the frame gets almost completely lost along the edges.
Once we get to 50x zoom, it's no contest. The Note 20 Ultra's photo is so blurry and hazy it looks like an impressionist painting. The bark and feeder both look a lot clearer in the S21 Ultra photo.
Galaxy S21 Ultra vs Galaxy Note 20 Ultra: Performance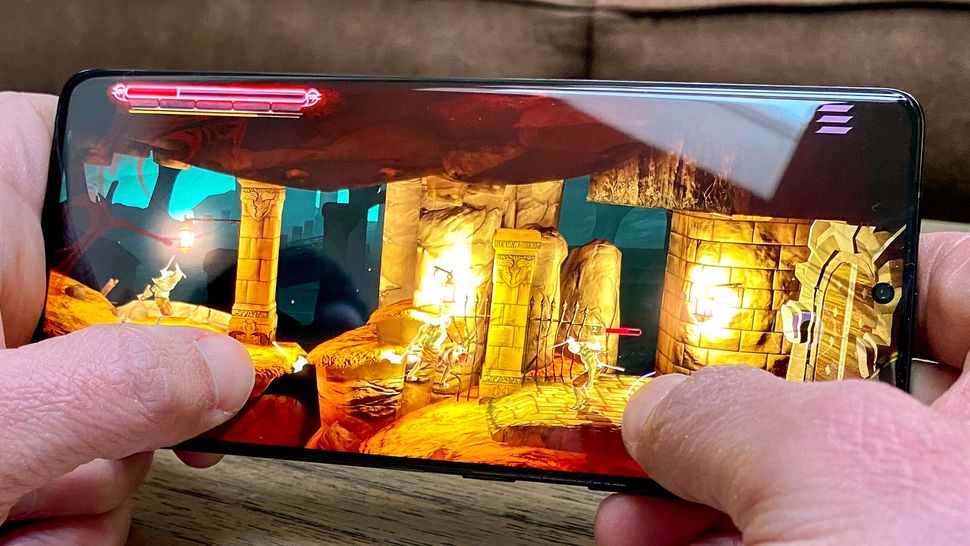 The Samsung Galaxy S21 Ultra packs a newer Snapdragon 888 processor, while the Note 20 Ultra is powered by a Snapdragon 865 chip, so it's not a big surprise that the S21 Ultra offers better performance. But it's not a huge gap.
For example, on our video editing test, which involves transcoding a 4K video clip to 1080p using the Adobe Premiere Rush app, the Galaxy S21 Ultra took 1 minute and 2 seconds to complete the task. The Note 20 Ultra needed a little bit longer at 1:16.
On Geekbench 5, which measures overall performance, the S21 Ultra scored 3,400 on the multi-core portion of the test, compared to 3,294 for the Note 20 Ultra.
However, the Galaxy S21 Ultra may be the better option for gamers, as it scored considerably higher on the 3DMark Wild Life graphics test. It notched an average of 33 frames per second, while the Note 20 Ultra mustered only 24.9 fps.
Galaxy S21 Ultra vs Galaxy Note 20 Ultra: Battery life
Both the Galaxy S21 Ultra and the Galaxy Note 20 Ultra will get you through a full day on a charge, especially if you use the 60Hz display mode on each phone. But the S21 Ultra has longer endurance overall.
On the Tom's Guide battery test, which consists of continuous web surfing over 5G on 150 nits of screen brightness, the Galaxy S21 Ultra lasted an impressive 11 hours and 25 minutes in 60Hz screen mode. That's good enough to land this device on our best phone battery life list. With the display's adaptive mode on, which goes up to 120Hz, the runtime dropped to a still-good 10:07.
The Galaxy Note 20 Ultra didn't fare as well in our testing, as it lasted 10:26 in 60Hz screen mode and 7:59 with the adaptive mode turned on. That's a pretty big drop.
The S21 Ultra and Note 20 Ultra both offer fast 25W charging, but only the Note comes with a charger in the box.
Galaxy S21 Ultra vs Galaxy Note 20 Ultra: Special features
The most special thing about the Galaxy Note 20 Ultra is its S Pen, but now that the Galaxy S21 Ultra supports S Pen input, what's the difference?
For one, you have to buy the S Pen separately with the S21 Ultra. A combo case and S Pen costs $69.99. Plus, this case adds bulk to an already hefty phone, and the S Pen doesn't support Bluetooth. A separate S Pen Pro will be coming later.
The Galaxy Note 20 Ultra is the phone to get if you want to expand storage, as it offers a microSD card slot. Samsung got rid of this perk on the S21 Ultra along with a bundled charger.
The S21 Ultra does have some welcome special features, such as its more powerful Space Zoom and zoom lock feature. In addition, there's a handy object eraser feature in the camera software and a Director's View feature on the S21 Ultra when recording video, which allows you to record using the front and back cameras at the same time.
Galaxy S21 Ultra vs Galaxy Note 20 Ultra: Verdict
If I were paying with my own money, the Galaxy S21 Ultra is the clear winner. It offers a brighter display, longer battery life and especially better cameras. The image quality difference is pretty stark, especially when taking portraits and zooming in outdoors.
If you want to use an S Pen with your next phone, I would recommend the Galaxy Note 20 Ultra instead. Yes, the Galaxy S21 Ultra supports the S Pen, but I would rather have it built in to the phone without needing a bulky case.
Overall, though, the Galaxy S21 Ultra is the better value.
OnePlus teases an announcement for March 8 – GSMArena.com news – GSMArena.com
It's about time we get a release date for the OnePlus 9 series and the company's official site has teased a big announcement for March 8. Before you get your hopes too high, this will likely be the date when we get the official launch date for the new OnePlus flagships and not their actual launch event. The short teaser only mentions that "Something new is on the horizon" and the page is titled Moonshot alluding to the launch of a spacecraft or in this case new phone lineup.
We've already seen plenty of leaks regarding the OnePlus 9 series which specify three phones. The OnePlus 9E/Lite will be the affordable entry with a 6.5-inch FHD+ display with 90Hz refresh rate, Snapdragon 690 chipset and 64MP primary camera. The vanilla OnePlus 9 should up the refresh rate to 120Hz and will be powered by the flagship Snapdragon 888 chipset. We're expecting a triple camera setup with a 48MP main shooter on the back.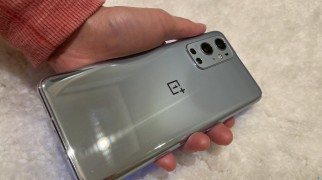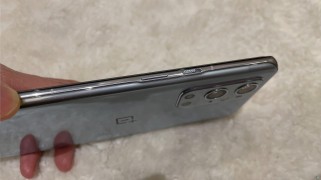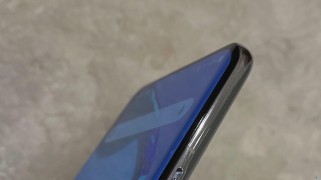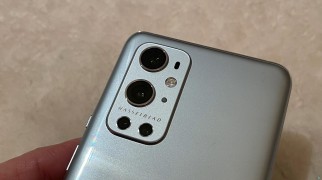 OnePlus 9 Pro hands-on (source Dave2D)
The 9 Pro will come with a larger curved 6.78-inch QHD+ display with a 120Hz refresh rate LTPO panel. Snapdragon 888 and 4,500 mAh battery with 65W wired and 45W wireless charging. As far as cameras we should see a wide, ultrawide, macro and depth sensor module layout but no dedicated periscope. We've heard rumors about a 48MP main shooter and 16MP selfie cam but nothing more. OnePlus is working with Hasselblad for the 9 Pro's cameras so expectations are higher than in previous years.
Teaser and details about the new character at Hu Tao • JPGAMES.DE – haveeruonline
Personal update Efido Jinshin The last was in early February, As a spear user, Xiao entered the field. Now the next addition has been announced and development studio Myhoyo has released a teaser, as well as some details about the ghost of Hu Tao.
As testified by the joke, a good woman has a relationship with life after death. As the current director of Wangsheng Funeral Home, the line between the living world and the dead is visible on the back of her hand.
Additional information about Hu Tao
Aside from the humor, there were some other details about Hu Tao, in particular The impact of Kanda to Twitter to Jenshi. Like Xiao before her, the director struggles with a bayonet, but uses a Bayrou item. Your initial ability uses up a portion of your health, but temporarily increases the damage you take. She can compensate by her basic outburst, which not only causes damage, but also heals Hu Tao.
Despite his dark work, Huo Tao has a very happy personality and hates to sit and do anything. By the way, Brianna Knickerbocker spoke to him in English, while Takahashi Ray spoke in Japanese in her own voice. Searching for the story of Hu Tao will be titled "Papilio Sorondis" chapter, in which you will reach the adventure ranking 40, and must have completed the first chapter of the Archangel Mission: Chapter 2 "Goodbye, Old Lord" in advance.
By the way, in the "Momento de Floor" prayer from March 2 to 16, you are more likely to get the new five-star character. The four-star characters Songhyun, Jingqiu and Xiangling are easily accessible through event prayers.
This is the effect of jinx
Genesis Impact is available for PlayStation 4, mobile devices and computers. Ann Official website You can find more information about PC Client and Kenshine Impact. Posted on other sites, For example, the Nintendo Switch is already in the planning stages. The title will appear on the PlayStation 5 with revised graphics and load times. But Jinshin has an effect He raised more than 5 245 million. It is now Soundtrack Spotify and Co. Available at.!
Personal comedy for Hu Tao
In between SiliconeraIt is miHoYo Photos: The Impact of Jinsh, miHoYo
Devoted web lover. Food expert. Hardcore twitter maven. Thinker. Freelance organizer. Social media enthusiast. Creator. Beer buff.
Shortage of microchips is shortcutting mobile phone manufacturing – Global Times
The Kunpeng 920 chip, among other server chips, showcased at Huawei Beijing research center. Photo:CGTN
A global microchip shortage is plaguing the entire cell phone manufacturing, as well as hitting personal computer making and car production.
The shortage is spurred by COVID-19-induced supply crunch, the fallout from US' trade war and a fierce arms race, according to mobile phone manufacturers and experts, and the chip shortfall is likely to last for months.
A growing chorus of mobile phone vendors warned in recent weeks they cannot access enough chips to make their products.
"The chips and other components from Qualcomm are out of stock, including power supply and RF devices," a person with Chinese smartphone maker Realme said on Monday.
"There's a shortage of microchips this year. It's not just shortfall but severe shortage," Lu Weibing, vice president of Xiaomi group said on his Weibo account on Feb 24.
Jiang Xiaofeng, sales director of Umidigi, a Chinese mobile phone company, told Global Times on Monday that the whole industry is facing challenges including increasing prices of raw materials and even running out of stock.
"Due to the influence of COVID-19, the cost of mobile phone manufacturing industry is rising rapidly." said Jiang.
Jiang noted that the price of semiconductor chips keeps rising, which affect their manufacturing directly, and the production cost may not go down in a short time.
Key industrial players like Qualcomm, have noted the shortage. "The shortage in the semiconductor industry is across the board," said incoming Qualcomm CEO Cristiano Amon in January, CNBC reported.
The delivery time of the whole series of materials for Qualcomm has been extended to more than 30 weeks, and the delivery time of CSR Bluetooth audio chips to 33 weeks, Yicai reported, citing person in the mobile industrial chain.
Some chip makers which cannot resume normal production because of the US sanction measures, such as SMIC, also exacerbated the market shortage, Xiang Ligang, director-general of the Beijing-based Information Consumption Alliance, told the Global Times on Monday.
As a result major smartphone makers have begun hoarding components which helped accelerate the market shortage, Xiang added.
Umidigi, for example, had prepared a batch of smart phone chips in advance, according to Jiang. "We usually pre-stock materials for our manufacturing capacity in advance of three to six months based on our plans," said Jiang.
He said the current chips for the company can meet the requirement of daily manufacturing capacity and company's stocked chips can be used until the end of the second quarter of 2021.
Other mobile phone manufacturers including Huawei, Oppo, vivo are also reported to increase stocking components.
Experts predicted that chips are likely to remain in short supply over the coming months as demand remains higher than ever.
According to the Semiconductor Industry Association, global chip sales would grow 8.4 percent in 2021 from 2020′s total of $433 billion, up from 5.1 percent year-on-year.
Xiang estimates there will be a short-term price hike up due to the uneven supply and demand, but the shortage would be eased by the second half of the year. "As far as I know chip manufacturers are increasing their production capacity and China's accelerated speed in the construction of chip foundries is also expected to ease the shortage," he said.
Xiao Yaqing, Minister of the Ministry of industry and information technology, told a briefing on Monday that China will provide necessary support at the national level to build a market-oriented semiconductor industry.
"We will increase tax cuts for IC enterprises and further enhance the basic foundation of the industry including raw materials, technology and equipment," Xiao said.