Sellers' market beckons real estate investors to Barrie – BarrieToday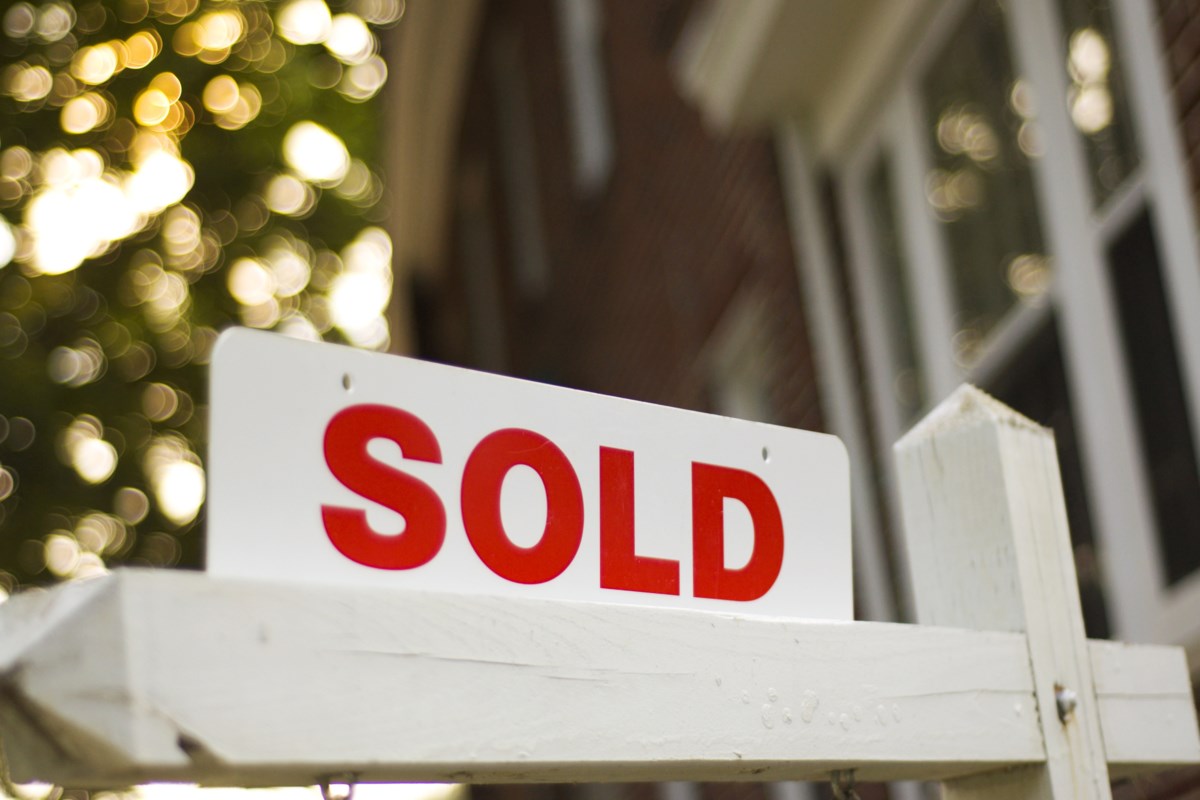 In what has become a sellers' market, a curiosity has surfaced in Barrie: the real estate investor.
While the entire area is a mecca for those racing out of Canada's biggest city looking for a quieter place to live, the small city straddling Kempenfelt Bay also checks off all the boxes for those who want to park their money here.
"For anybody that is a real estate investor, Barrie is a really hot market," said Barrie and District Association of Realtors president Chantal Godard, Messecar co-team leader with EXIT Lifestyle Realty.
A convergence of factors has made the central Ontario city attractive, says Godard.
She points to the city's high rental rates, resulting from the shortage of available rental units.
According to the PadMapper Canadian Rent Report for October, the average price for a one-bedroom apartment in Barrie is $1,440 and $1,670 for a two-bedroom. That's actually down more than three per cent from a year ago.
That places Barrie as the eight most expensive Canadian city for rental housing.
The city's Official Plan also now targets intensification, resulting in easier conversions to duplexes, increasing the potential income generated from one house.
On top of all that, historic low interest rates has made borrowing attractive and investing in traditionally safe areas, like guaranteed investment certificates, unattractive.
Meanwhile the inventory of houses on the market for sale is considered very low, driving up prices the the average price of a home has reached $600,000.
The result is fast turnover in the real estate market, which can attract multiple bids for one one home and bids over asking, says Godard.
Combined, those factors attract a variety of investors looking to sink their money into something other than the stock market and low-interest guaranteed investment certificates and bonds.
"Perhaps that's why we're seeing that influx, if you will, of people wanting to invest here," said Shannon Murree.
Murree, whose MovingSimcoe.com team with RE/MAX Hallmark Chay Brokerage is investor-focused, suspects there has been a pent-up demand that is now being realized as a result of the convergence of all those factors.
She is seeing a level of organization which includes the development of joint ventures or teams of investors who rely on the strengths of individual members, such as a primary investor coupled with a hands-on person.
"It's people learning how to leverage what they can do in order to do different wealth creation strategies," said Murree, adding that includes a strategy to buy, renovate, rent, refinance and the do it all over again with another property which might apply to an estate sale or those sold as-is. "I'm getting more increases and more inquiries on that as well in this market.
"People are looking at more strategies that they can do. … Definitely the demand is there," she added.
Godard and Murree say the attraction for investors has been sustained by the encouragement by the City of Barrie to create additional units on residential property.
With the goal of accommodating a population of 210,000 by 2031, the city has a focus on creating a higher density through development, redevelopment, infill and expansion or conversion of existing buildings.
In order to achieve that, the city's Official Plan designates intensification nodes and corridors that have the potential to accommodate more people and housing.
"So if your house happens to fall into an area where there is an RM-2 zoning, you can do a legal duplex a lot easier than you have ever seen in the past," said Godard. "Because they need to see that intensification, they're encouraging people to start creating more doors, basically."
That stems from the competition for rental housing in Barrie, considered in very low supply.
Godard says her office is seeing multiple offers, prospective tenants offering more than what is being asked and instead of paying first and last months' rent, they're putting six months down.
According to recent data from the Barrie and District Association of Realtors, the average monthly rental rate of a three-bedroom unit in Barrie is in the $2,400 range while two bedrooms average at $2,100.
"That's nuts," said Godard. "So for somebody that's a real estate investor, it's a great market for them to be in."
And a lack of supply on the re-sale and new housing markets, particularly in the more desirable lower pricepoint, is driving up prices.
From the selling perspective, the demand is for properties in RM-2-zoned areas, those that have already been converted to a duplex or those with a separate entrance to a lower level with potential for duplexing, say the realtors.
That's attractive for both the investor and homeowners looking for rental income to qualify for the mortgage.
"There's multiple offers on all of them. So from the buying standpoint, it's a little bit harder to get into the market in Barrie, specifically, and they're getting snatched up quickly," said Godard.
Artis Real Estate Investment Trust Announces Settlement Agreement with Sandpiper Group and Retirement of CEO And CFO – Canada NewsWire
WINNIPEG, MB, Nov. 30, 2020 /CNW/ – Artis Real Estate Investment Trust ("Artis" or the "REIT") (TSX: AX.UN) announced today that it has reached an agreement with Sandpiper Group ("Sandpiper") to withdraw its unitholder meeting request and pending litigation. Under the terms of the agreement, four existing trustees, Armin Martens, Edward Warkentin, Wayne Townsend and Bruce Jack, have tendered their resignations from the Board of Artis effective immediately. Sandpiper's five nominated trustees: Heather-Anne Irwin, Samir Manji, Mike Shaikh, Aida Tammer and Lis Wigmore will be added to the Board. Armin Martens, President & CEO, will be retiring effective December 31, 2020 and Jim Green, CFO, will be retiring effective at the conclusion of the 2021 annual meeting of the unitholders.
Edward Warkentin, Chairman of the Board, said, "We are pleased to have come to an agreement with Sandpiper that Artis believes is in the best interests of the REIT and all of its unitholders. The reconstituted Board will provide continuity as well as adding new Trustees with a broad range of experience and expertise. The Board and management remain committed to ensuring that this transition be effected in an orderly and responsible manner for the benefit of all of Artis' stakeholders. On behalf of the Board, we would like to thank Armin for his leadership and contributions to Artis over the years. Armin was instrumental in building Artis into the successful REIT that it is today and we sincerely thank him for those efforts and wish him the best on all his future endeavours. We are also pleased that continuity in CEO and CFO positions will be thoughtfully managed by Senior Executives at Artis in collaboration with the Board. On a personal level, I am grateful for the opportunity of having served as the Chair of Artis since its inception. Throughout my tenure, I have had the privilege of serving alongside an exceptional group of talented, professional, insightful and dedicated Trustees and I would like to thank each and every one of them for their contributions over the years."
Armin Martens, President & CEO, said, "I am pleased that Artis was able to reach an agreement with Sandpiper that Artis believes is in the best interests of the REIT and all of its unitholders. Having served as Artis' founding Chief Executive Officer for 16 years, I feel this is an appropriate time for leadership renewal and succession. It has been my honour and privilege to serve this great company. I am proud of the people of Artis and the excellent business we have built and wish the new leadership team and all Artis unitholders continued success in the years ahead."
"We are pleased to reach an agreement with the Board of Artis that we believe will benefit all unitholders," said Samir Manji, Chief Executive Officer of Sandpiper. "On behalf of all fellow unitholders, I would like to thank Armin, Ed, Wayne, Bruce, and Jim for their many years of service to the REIT and their commitment to a smooth transition moving forward. I look forward, alongside the continuing and newly added trustees, to contributing to the future growth and success of Artis."
About Artis
Artis is a diversified Canadian real estate investment trust investing primarily in industrial and office properties in select markets in Canada and the United States. Since 2004, Artis has executed an aggressive but disciplined growth strategy, building a portfolio of commercial properties, comprising approximately 23.8 million square feet of leasable area. Artis is focused on growing its industrial portfolio through strategic development projects in its target markets.
About Sandpiper
Sandpiper is a Vancouver-based private equity firm focused on investing in real estate through direct property investments and public securities. For more information about Sandpiper, visit www.sandpipergroup.ca.
The Toronto Stock Exchange has not reviewed and does not accept responsibility for the adequacy or accuracy of this press release.
SOURCE Artis Real Estate Investment Trust
For further information: Artis Contact: Heather Nikkel, Vice-President, Investor Relations, Phone: (204) 947-1250, Email: [email protected]; Sandpiper Contact: Alyssa Barry, Vice President, Capital Markets and Communications, Phone: (604) 558-4885, Email: [email protected], www.sandpipergroup.ca
Related Links
Vancouver real estate: leaky East Broadway condo for sale, price reduced, $339900, cash only – The Georgia Straight
About two weeks ago, the Straight reported the sale of a unit at a leaky Vancouver condo complex.
It was a $285,000 cash-only, no-financing deal.
Now there's another unit for sale in the same leaky condo development, Gardenia Villa.
It's also cash-only, and no mortgage is available.
The price for 603-2468 East Broadway has been reduced to $339,900 from its original listing tag.
Gardenia Villa is known as a leaky condo development.
On September 16, 2006, Vancouver Sun reporters Fiona Anderson and Glen Bohn wrote that owners may have to pay up to $40 million to keep the complex from rotting.
"The project, designed by architect James Cheng and developed by Hong Kong-based Maple Resources Investment Co. Ltd., is a colourful eleven building complex with three gated courtyard gardens and a pool on five acres of land," Anderson and Bohn reported.
Owners first noticed water issues at the 250-unit Gardenia Villa located at East Broadway and Nanaimo Street, "shortly after it was built in 1994", the Sun noted in a report about 10 years later on October 2, 2016.
Reporter Keith Fraser wrote in the 2016 report that a judge ordered the strata council to impose on the owners a $16.8 million special levy to repair the complex.
RE/MAX City Realty listed 603-2468 East Broadway on November 25, 2019 for $349,000.
The listing was terminated on January 20, 2020 at a price of $344,000.
On the same day, a new listing came up for $339,000. It expired on June 26. On the same day, a new listing was released for the same price of $339,000.
Now the seller wants a little bit more.
The current listing increased the price by $900 for the sum of $339,900.
Compared to its November 25, 2019 listing tag, the present listing price represents a $9,100 reduction.
The listing history of the property was tracked by Zealty.ca, a real-estate information site owned and operated by Holywell Properties.
RE/MAX Crest Realty describes the property as a "large" unit on the sixth floor of a "concrete leaky condo".
"Potentially building will be Rain-screened or sold to Developer. No Mortgage available for this complex. Must buy all cash," the listing states.
The two-bedroom, two-bath, plus den unit "faces towards the center courtyard which is very quiet".
The other condo unit that the Straight reported about on November 17 is on the fifth floor of the same 2468 East Broadway leaky condo building. That was Unit 502, which the listing described as one that faces a "beautiful courtyard".
Fort McMurray real estate agent pushes shop local campaign for Christmas
A Fort McMurray real estate agent is encouraging people shop local by creating a video series called 30 businesses in 30 days.
This month, Melanie Galea started posting videos showcasing small businesses in Fort McMurray. From pet stores, to coffee roasters and spas, Galea has been trying to remind locals about what businesses they could be shopping from.
"It just seemed like it was needed more than ever," said Galea.
"These business owners are ready for Christmas."
She said there are concerns that businesses are going to be shut down and several businesses have already closed during the pandemic and flood.
"People are staying home, they're maybe not spending quite as much money. Some businesses are doing well, but I've seen businesses shut down because of what's happening right now."
Galea did a similar promotion in 2015, making videos to showcase 30 businesses. Thirteen of those stores have since closed.
Galea put a call out for businesses to contact her about making a video, and she was even surprised to find out about companies she had never heard of before.
"It's great to see there are new businesses," said Galea.
"The reaction has been fantastic."
Galea said her videos have even inspired former McMurrayites. She said a former Fort McMurray resident, now living in Edmonton, reached out to Galea to ask about buying gift cards from Fort McMurray shops.
The entire series took about 100 hours to create. She charged $50 per business to do the video, but it's costing her more than $250 per episode.
"This is my give to the community," said Galea. She started filming the series in the beginning of October.
Carley Johnson, owner of Firebag Coffee Company, started selling coffee and coffee accessories in February. She roasts coffee at her home in Fort McMurray and sells it online and at local markets.
Since her video went live, she's had people reach out to her saying they didn't know her business existed and says her sales have increased.
The company does free delivery in town, and she says they do about 25-30 orders a day.
"Since the video's run I've probably had at least 5 to 10 new people contact me every day."
"It's wonderful," said Johnson.
Michael Langille's video hasn't gone public yet — it's slated for Dec. 9. He's the owner of The Little Pet Company, which is in the midst of expanding.
"Some people think that we're still shut down since the flood," said Langille. "It's about broadcasting that we're here."
He said many people thought the flood destroyed the shop, which it didn't.
The store was "busier than ever" for the first few months of the pandemic, but recently noticed a "sgnificant change" in the number of customers coming in.
Langille said he doubled his store's inventory with the expansion, but "we're not seeing double the sales by any means."
"We might've seen a ten per cent increase, which is not what you want to see when you're expanding your business."
He's hoping the video gets people coming into the store, and spending their dollars in town, rather than online.
Source:- CBC.ca