Setting Up an Online Poker Tournament? Use These Tips First
Due to current events, many people are making an effort to socially distance themselves from their friends, family, and loved ones. Although this makes it difficult for you to spend quality time with them, it's far from impossible.
If you're looking for a fun and exhilarating way to spend time with your friends and family safely, you should consider hosting an online poker tournament.
However, if you've never hosted an online poker tournament before, then you may not know where to start. If you're looking for some tips, be sure to continue reading.
Private or Public?
Hosting a private tournament gives inexperienced players a chance to improve their skills without worrying about poker sharks. Additionally, private games tend to be less competitive and more about the spirit of having fun.
On the other hand, public games are a different beast altogether.
Hosting a public match gives you a chance to flex your muscles and hone your skills. Public games also give you the opportunity to play with a variety of people, which can introduce you to new play styles and techniques.
Pick a Platform
Several online gambling platforms allow users to organize their own tournaments. Most of these platforms allow you to play directly on your web browser.
As a rule of thumb, you should avoid downloading gambling software from unauthorized or unreputable sources. This software has a greater chance of being infected with malicious software (malware).
Malware is a dangerous form of software that infects your device, causing it to slow down or perform poorly. Additionally, certain types of malware can compromise the data that you have on your device. This can range from your usernames to your financial information.
If you are still planning on downloading gambling software for your upcoming tournament, you should step up your cybersecurity game first — the easiest way to do this is by downloading premium antivirus software from a reputable company.
These fantastic programs use heuristic technology to proactively protect your device from a wide array of cyber threats, including malware. This makes antivirus software essential for both casual and professional online poker players.
Avoid Using Public WiFi
Using a public WiFi network is always risky, especially if you're an online poker player. You never know exactly how reliable or safe the network is. Additionally, you can never be too sure about who else is connected to the network.
If you happen to connect to the same public network as your neighborhood hacker, they can potentially use its vulnerabilities to infiltrate your device via a man-in-the-middle (MitM) attack.
Simply put, hackers use MitM attacks to "eavesdrop" on your device in an attempt to obtain your personal or financial data.
Although you should try to avoid using public WiFi, there is a safe and reliable tool that you can use to secure public networks: a virtual private network (VPN).
In short, a VPN is an invaluable tool that encrypts your data and changes your credentials (geolocation, IP address, etc.). Hiding behind a VPN makes it nearly impossible for anyone to identify you, even hackers.
Online poker is supposed to be fun, not stressful. If you're worried about your upcoming game, be sure to use the tips above.
How Kirby Yates fits into Toronto Blue Jays' bullpen picture – TSN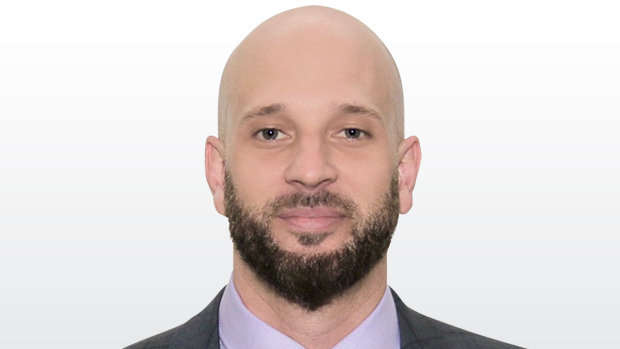 TORONTO — For the first time in six years, the Toronto Blue Jays will head into spring training without a set-in-stone closer.
Back in 2015, it was a 20-year-old Roberto Osuna emerging out of the low minors to claim the role, before he was rightly jettisoned the heck out of Toronto in July of 2018 in exchange for Ken Giles, who held the role to start each of that last two seasons.
This spring, with Giles out for the year and still sitting on the free-agent market, there's going to be a lot of talk surrounding the ninth-inning role and a lot of eyes watching for a potential bounceback for Kirby Yates and a potential full-season breakout for Jordan Romano.
As of today, it's Yates, Romano and Rafael Dolis as the clear high-leverage choices for manager Charlie Montoyo, with the front office also on the hunt for another arm to add to that mix, potentially left-hander Brad Hand.
If this were 10 years ago, Yates would have already been named the closer.
But bullpens don't work the same way anymore and the Jays are one of the teams interested in — but not married to — keeping their roles fluid, a la the creative Tampa Bay Rays.
That doesn't mean one pitcher won't end up with the majority of the saves, it just means matchups, rest and a host of other factors will dictate the usage on most nights.
It's the way things should be done, too.
The ninth inning isn't always the turning point and doesn't always have the most important outs, but relievers are also historically creatures of habit and some prefer set roles and knowing exactly how they're going to be used.
Even though a wonky right elbow and subsequent surgery to remove bone chips in August resulted in a lost season for the soon-to-be 34-year-old Yates, his 2019 season was the reason he was such a coveted reclamation project on the free-agent market.
It only took a $5.5 million base salary to land him, but he could earn up to $4.5 million in additional incentives.
If he looks anything like two years ago when he closed out 41 games for the San Diego Padres with a dominant splitter leading to a 1.19 ERA across 60 appearances, he'll be worth every penny and will likely end up with the majority of the saves.
"I think I need to first prove I'm healthy, and then I need to prove I'm still myself and capable of doing it," Yates said. "I think if I can go out there and do those two things, I think I have a good opportunity of being able to get that ninth inning. But it is what it is. I'll take any role I can get, as long as I can go out there and pitch and do my job and help us win. If I'm pitching in the eighth inning and there's somebody better for the ninth inning, that's totally fine. If I'm locked in and doing my stuff, that means the guy that's getting that ball in the ninth inning is going to be pretty good and that's all you want in the ninth inning."
It's impossible to know if Yates can get back to that level until he's on a mound facing hitters in camp, but the fact he never relied on huge velocity is encouraging if he can simply find the feel for his splitter again.
Calling it one of the best pitches in baseball when it's working is not a stretch.
The problem with relievers is they come and go and you just never really know.
Yates went from being claimed off waivers twice in seven months in 2016/17 to being the best closer in baseball two years later.
"I think it was about halfway through 2017," Yates said of when he found the feel for the splitter, a pitch that was still fairly new at the time. "I had thrown it enough in a big-league game and faced enough good big-league hitters to where I felt every time I threw a good one, it worked. It was just about being able to throw those good ones more consistently. The more I threw it, the better it got."
Health and finding that pitch again are the two obvious keys for Yates in 2021.
A season like 2019 would have him primed to re-enter the free-agent market next winter as one of the top options.
"I think when I'm healthy I can go out there and attack hitters and kind of dictate at-bats," Yates said. "I think that's one of those things that I've gotten pretty good at the last few years. I think I'm getting smarter as a pitcher as I get older and needing that opportunity to apply that on an every night basis is very important to me and especially being able to re-establish myself and prove myself.
"I'll find out everything once I get to spring training and face hitters and I get to really judge where I'm at. As far as right now, I feel really good."
For Montoyo, the perfect bullpen scenario likely involves some combination of Dolis and Yates residing in the eighth and ninth innings, with Romano being used as the fire extinguisher — the arm called upon to put out hot-spots in key situations — if he looks anything like he did before last year's freak finger injury.
But it's worth repeating: You really just never know with relievers from year to year.
Like Dolis' emergence last year on an under-the-radar free-agent deal, Tyler Chatwood, who signed a one-year contract for $3 million this week, could also play a role if he takes to the shift to the bullpen after being a starter for the majority of his career.
Then there's lefty Ryan Borucki and potentially Julian Merryweather, who looks like a future closer type if the Jays can't successfully turn him into a starter.
Add in another free-agent arm like Hand, Jake McGee or Trevor Rosenthal and it's suddenly a formidable group of high-leverage options on paper.
In the end, performance usually sorts out the pecking order.
"It's just about communication and understanding what your job is that night," Yates said about today's role-less bullpen usage. "Whether it's going to be the seventh, eighth or ninth, I think I've done it all where I know how to prepare for it.
"The more guys you can rely on, the better because that takes the load off everybody else and it kind of makes it easier for everybody to settle down into roles and kind of understand what situation they're going to pitch in. I think when you can do that, it's easier for guys to prepare and kind of understand what their role is and how to go out there and get their job done."
As for what led Yates to pick the Blue Jays over a number of other suitors, it was the young core and the front office's pitch.
A few hours later after Yates agreed to terms, they made the big splash late Tuesday night.
"When you sign a guy like George Springer, it's like, boom, OK perfect, this is awesome," Yates smiled. "It's just exciting to be a part of that, a team that's trying to push really hard to go to the next level."​
Tavares scores power-play winner as Leafs sneak by Oilers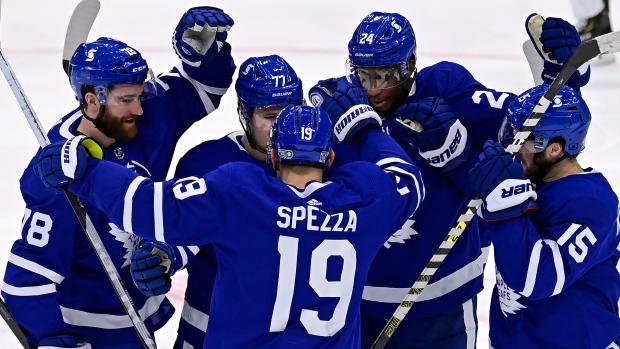 TORONTO — John Tavares scored the winner on a power play in the third period as the Toronto Maple Leafs defeated the Edmonton Oilers 4-2 on Friday.
Adam Brooks, with his first in the NHL, Jimmy Vesey, and Mitch Marner, into an empty net, had the other goals for Toronto (4-2-0), which got 30 saves from Frederik Andersen. William Nylander added two assists, while Marner had one of his own for a two-point night.
Connor McDavid and Leon Draisaitl replied for Edmonton (2-4-0). Mikko Koskinen stopped 25 shots.
Tavares tipped his fourth goal of the season, and second of the two-game set with the Oilers, off Marner's shot after some sustained pressure on the man advantage.
The Leafs were minus two-thirds of their top line with both Auston Matthews and Joe Thornton out injured. Head coach Sheldon Keefe said before the game Matthews is day-to-day with "upper-body soreness" following Wednesday's 3-1 loss to the Oilers, while Thornton will miss at least four weeks after fracturing a rib in the same game.
Edmonton, meanwhile, activated winger James Neal, who was previously on the NHL's list of unavailable players due to COVID-19, off injured reserve for his first action of the season.
Down 2-1 through two periods, the Oilers got even 50 seconds into the third when McDavid, who grew up just north of Toronto in Newmarket, Ont., scored his second-ever goal at Scotiabank Arena when he deftly tipped Ethan Bear's point shot past Andersen for his fourth of the campaign.
The Leafs got a power play midway through the third when Toronto's new top line of Tavares, Marner and Zach Hyman, with the latter forcing Koskinen to stretch and make a save.
But the Edmonton goalie could do nothing on the Tavares winner at 11:46 after making another terrific stop on Toronto's captain moments earlier on the man advantage.
Andersen shut the door from there with Koskinen on the bench before Marner iced it with his fourth into an empty net as Toronto held on for its fourth victory in six outings to open the abbreviated 56-game schedule.
With the Leafs minus Matthews and Thornton, Keefe went back to 12 forwards and six defenceman after dressing an extra blue-liner the last two games. Brooks, Pierre Engvall and Alexander Barabanov dressed up front, while Mikko Lehtonen was scratched on the back end.
The Leafs got a power play early in the second period, but Oilers grabbed a 1-0 lead at 5:12 when Kailer Yamamoto threw the puck in front where Draisaitl fished it out of Nylander's skates and jammed home his second of the season, and second in as many games.
But Toronto got that one back on the same man advantage 43 seconds later when Jason Spezza fired a puck into the slot that glanced off Brooks and in for the Winnipeg native's first NHL goal in his eighth game.
Andersen then made a good stop outwaiting Jesse Puljujarvi on a break before Toronto pushed in front at 11:16 when Alexander Kerfoot intercepted an Adam Larsson pass behind Edmonton's net and quickly fed Nylander, who in turn patiently found Vesey to bury his second.
The Oilers secured that 3-1 midweek victory on a night where both teams' high-powered attacks featuring Matthews, McDavid and Draisaitl were neutralized by both sides' strong commitment to defensive structure and an unwillingness to take offensive risks in a North Division chess match.
Friday's opening 20 minutes was nearly as tight-checking, but there were a couple of chances at either end. Yamamoto, who was credited with Wednesday's opener after the Leafs flubbed the puck into their own net, forced a good stop out of Andersen less than 30 seconds in.
Leafs winger Wayne Simmonds then had an opportunity denied by Koskinen from the slot. Edmonton's Zack Kassian took a pass off the rush from McDavid that Andersen just got a piece of with the shaft of his stick.
McDavid had another rebound effort denied by Andersen before Simmonds saw his redirection smothered at the other by Koskinen as the teams headed to the locker rooms without finding the range.
Notes: Toronto placed Thornton on long-term injured reserve, where he joined rookie winger Nick Roberston (knee). … The Oilers now head to Winnipeg for two against the Jets beginning Sunday before hosting the Leafs for another two-game set beginning Thursday. … Toronto opens a four-game Alberta road trip Sunday in Calgary against the Flames.
This report by The Canadian Press was first published Jan. 22, 2021.
___
Follow @JClipperton_CP on Twitter
Source:- TSN
Japan stands firm on Tokyo Olympics schedule, denies report of cancellation
By Jack Tarrant and Chris Gallagher
TOKYO (Reuters) – Japan doubled down on its commitment to host the Tokyo Olympics this year and flatly denied reports on Friday of a possible cancellation, in a move that is unlikely to temper public fears of holding the event during a global pandemic.
Though much of Japan is under a state of emergency due to a third wave of COVID-19 infections, Tokyo organisers have consistently vowed to press ahead with the Games scheduled to open on July 23 after having been postponed in March last year.
A Japanese government spokesman said there was "no truth" to a report in The Times that the government had privately concluded the Tokyo Olympics would have to be cancelled because of the coronavirus pandemic.
The Times, citing an unnamed senior member of the ruling coalition, said the government's focus was now on securing the Games for Tokyo in the next available year, 2032.
"We will clearly deny the report," Deputy Chief Cabinet Secretary Manabu Sakai said in a press conference.
In a rare move, the government issued a statement to shoot down the report, saying it was working closely with the International Olympic Committee and other parties in preparation for a safe and secure Games.
The Tokyo 2020 organising committee also denied the report, saying in a statement its partners including the Japanese government and the International Olympic Committee were "fully focused" on hosting the games as scheduled.
"It is very disappointing to see that The Times is developing such a tabloid-like story with an untrustworthy source," a Tokyo 2020 source told Reuters.
"The national government is fully committed to delivering a safe and secure Games, and we are always encouraged by their dedications," the source said.
In early international reactions, the Australian and United States Olympic Committees said they were preparing for the Games as planned.
"Unfortunately, I need to address unfounded rumours that the Tokyo Olympic Games will be cancelled, rumours that only create more anxiety for athletes," Matt Carroll, the chief executive of the Australian committee, told reporters in Sydney.
"The Tokyo Games are on. The flame will be lit on July 23, 2021."
The Australian committee is run by the IOC's pointman for the Tokyo Games, John Coates.
The U.S. and Canadian committees wrote on Twitter they had not received any information suggesting the Games would not happen as planned.
CORONAVIRUS FEARS
Japan has been hit less severely by the pandemic than many other advanced economies, but a recent surge in cases has forced it to close its borders to non-resident foreigners and declare a state of emergency in the capital Tokyo and other major cities.
Tokyo reported new daily coronavirus cases of more than 1,000 for nine straight days through Thursday and set a single-day record of over 2,400 infections earlier this month. The death toll from the respiratory disease stands at nearly 4,900 people in Japan.
About 80% of people in Japan do not want the Games to be held this summer, recent opinion polls show, over fears the influx of athletes will spread the virus further.
In an interview ahead of Friday's report, Tokyo 2020 CEO Toshiro Muto said he was cautiously hopeful that successful rollouts of COVID-19 vaccines could help lead to the safe staging of the world's largest sporting event.
The Olympic Games represents a major milestone for Japan and its premier, Yoshihide Suga, who has said the event would bring "hope and courage" to the world. Suga reiterated on Friday that it would go ahead as planned.
International Olympic Committee President Thomas Bach reaffirmed his commitment to holding the Games this year in an interview with Kyodo News on Thursday.
"We have at this moment, no reason whatsoever to believe that the Olympic Games in Tokyo will not open on the 23rd of July in the Olympic stadium in Tokyo," Bach told Kyodo.
(Reporting by Takashi Umekawa, Chris Gallagher, Jack Tarrant and Nick Mulvenney; Editing by Stephen Coates)