Social media attacks to Atlantic travel bubble? N.W.T. top doctors answer your COVID-19 questions – CBC.ca
From extending our travel bubble to the Atlantic provinces, to whether age should be a factor when going back to work — N.W.T. residents are still curious about the latest on COVID-19 in the territory.
N.W.T. Chief Public Health Officer Dr. Kami Kandola and territorial medical director Dr. Sarah Cook took your questions live Thursday morning on CBC's The Trailbraker with host Loren McGinnis.
Since CBC's last phone-in with the doctors, the N.W.T. ended its state of emergency for the first time since the pandemic began.
Here are some of your questions:
I've noticed N.W.T. residents attacking people with licence plates from Alberta on social media. What are your thoughts on this?
Kandola said she's noticed that across Canada, there's a stigmatization of people who are travelling outside their jurisdictions.
"Don't be quick to judge," said Kandola.
She said people could live in the N.W.T. but have not changed their licence plates, while some could have finished their 14 days of self-isolation and are "entitled to come" and travel in the territory.
Be kind.– Kami Kandola, N.W.T. chief public health officer
Kandola also mentioned that the government has given "a pass system" at the Fort Smith border for communities in northern Alberta to come and get basic supplies from Fort Smith.
"It's important to be kind and be respectful," Kandola said.
But if residents have concerns, Kandola said people can always contact Protect NWT — the government's enforcement line.
Employers are considering medical conditions when allowing staff to come back to the office. Would age also be a factor, and if so, what age?
The government of the Northwest Territories announced that it will stagger the return of its employees over the next few weeks, who have been working from home since the height of the pandemic in March.
During the call-in, Cook said employers should consider the risk factors that make people more significantly sick with COVID-19, like chronic health conditions.
She said age could also put people at higher risk. The older that people are, the more unwell they could become, and there's a higher fatality rate, she said.
Cook said age can also be a factor for employers to consider.
"But there isn't really a cutoff [age]," said Cook.
When deciding whether to come back to work, Cook said that's a conversation the employer and the employee should have. The conversation could also include a health-care provider if there are other medical conditions involved.
If airlines offer direct travel between Atlantic provinces and the N.W.T., would you consider extending our bubble?
Kandola said her office is looking at places across Canada that have a low risk of transmission — and is specifically looking at the Atlantic bubble.
"So far, it looks like the Atlantic has been able to contain their cases," she said.
She said her concern is the layovers travellers would have in areas with a higher risk of COVID-19.
"If it's feasible [to have direct flights], we would be open to that."
NWT Medical Association called for an end to physical distancing. Why did you decide to stick with physical distancing?
Last week, Kandola met with doctors who asked her to end physical distancing requirements, saying the rules were causing harm —including increased domestic violence and substance abuse.
Kandola's office said Monday, after the meeting, that Phase 2 will continue as planned; so no end to physical distancing just yet.
During the call-in show Thursday, Kandola pointed out the Canadian Medical Association's principles released about a week ago.
The association urges Canadians to not let their guard down, said Kandola.
"And I can echo that for N.W.T."
Kandola said there are no effective vaccines or antiviral drugs yet, so N.W.T. residents should stand by public health interventions.
I'm not backing down from supporting those measures.– Dr. Kami Kandola, N.W.T. chief public health officer
She gave an example of the outbreak in northern Saskatchewan — which has a similar population to the N.W.T.
"The last thing we want to do … [is] have community spread," said Kandola.
"I'm not backing down from supporting those [public health] measures."
Missed the live call-in show? Watch it here:
Lay-offs at Hong Kong TV station stoke concerns over media freedom – Reuters Canada
HONG KONG (Reuters) – A Hong Kong television station said on Tuesday about 100 staff were "affected" by a shake-up as it seeks to control costs and remain competitive in a challenging economic environment, a move that has re-ignited worries over media freedom in the city.
Local media said 40 workers had been laid off from i-Cable, including the entire team from the station's award-winning investigative section News Lancet.
"In the face of daunting challenges, the group has devoted to adopting various measures to explore new business opportunities for competitiveness enhancement and sustainable development," the station said in a statement, adding that about 100 positions of the group's 1,300 staff would be affected.
"Under this circumstance, after a comprehensive review, it was unavoidable for the group to carry out an organizational restructure of various departments."
The pay TV station did not say how many had been sacked.
Wong Lai-ping, deputy chief of the station's China News team, which covers human rights on the mainland and reported from Wuhan province on the coronavirus outbreak, told reporters she was among those laid off. Ten other members of the team had resigned in protest against the lay-offs, she added.
i-Cable journalists told Reuters the lay-offs had prompted the heads of the station's China News, Hong Kong General News, Finance News and Editing desk to resign.
Yau Ting-leung, 22, a journalist from the News Lancet segment who said he was fired after about six months with the company, said he was sceptical of the reason behind the decision.
"It's definitely media censorship. It's a pity they sacked the entire team. There aren't many TV investigative news programmes in Hong Kong," Yau said.
i-Cable told Reuters it had no comment when asked about reports of censorship.
The Hong Kong Journalists' Association said it was watching the situation closely as media have already come under pressure in the wake of a new national security law introduced by Beijing on its freest city on June 30.
"This time the whole 'News Lancet' team of Cable News was laid off and the team has often reported against/on the police or the regime in the past year," HKJA said in a statement.
i-Cable was founded in 1993 and is now owned by David Chiu, chairman and CEO of Far East Consortium.
Reporting By Sharon Tam, Jessie Pang; Yanni Chow; Clare Jim, Donny Kwok, Joyce Zhou; Writing by Anne Marie Roantree; Editing by Raju Gopalakrishnan
Julie Courtemanche gets a bigger gig at V7 Media – Media In Canada
Julie Courtemanche gets a bigger gig at V7 Media
The new position supports CEO Joseph Leon's strategic objectives, including M&A opportunities.
<!–
–>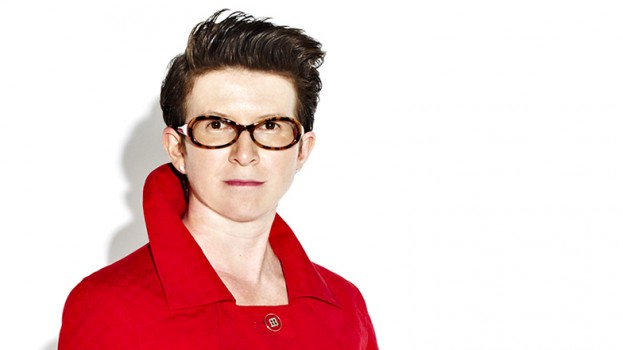 The new position supports CEO Joseph Leon's strategic objectives, including M&A opportunities.
Session 1 of Media and Journalism track of 3rd Virtual Global WHO Infodemic Conference – World Health Organization
World Health Organization (WHO) and BBC Media Action and Internews,are pleased to invite you to participate in the media and journalism track of the 3rd Virtual Global WHO Infodemic Conference entitled "Whole-of-Society
Challenges and Solutions to Respond to Infodemics." The WHO defines an Infodemic as "an overabundance of information – some accurate and some not – occurring during an epidemic, making it hard for people to find trustworthy
sources and reliable guidance when it is most needed.
The objective of the conference is to bring together all segments of society to find a truly multi-sectorial approach to managing Infodemics. Your media and journalism experience is needed to help 'repair' and 'prepare' the
media's response to the Infodemic. No matter your role in the media industry, your opinion can help shape the future of journalism during the next pandemic.
Session descriptions
Topic: The Challenge: Infodemics & the Media – learning from the past
Date: 2 December 2020 14:00 – 16:00 CET
Your participation in this session will help identify challenges and lessons learned
from the 2020 Infodemic.

Part 1 (14:00 – 15:00 CET) is a roundtable discussion between global leaders in media and journalism.
Hussein Al Sharif, Maharat Foundation (Lebanon)
Imogen Foulkes, Geneva Correspondent, BBC (Switzerland)
Asha Mwilu, Founder and editor at large at Debunk Media (Kenya)
Palagummi Sainath, People's Archive of Rural India (India)
Moderator: Ida Jooste, Internews
Part 2 (15:00 – 16:00 CET) will include invitation only "Repair Cafe" breakout sessions. Participants (you) will be randomly chosen to participate through separate calendar invites.