SoftBank's SVF Investment Corp. Announces Pricing of $525 Million Initial Public Offering – PRNewswire
LONDON, Jan. 7, 2021 /PRNewswire/ — SVF Investment Corp. (the "Company") announced today the pricing of its initial public offering of 52,500,000 units at $10 per unit. The units will be listed on the Nasdaq Capital Market ("Nasdaq") in the United States and trade under the ticker symbol "SVFAU" beginning on January 8, 2021.
The Company is sponsored by SoftBank Investment Advisers ("SBIA"), the investment manager to the SoftBank Vision Funds. The Company was formed for the purpose of effecting a merger, share exchange, asset acquisition, share purchase, reorganization, or similar business combination with one or more businesses in a technology-enabled sector. The company is led by Rajeev Misra, the CEO of SBIA, and Navneet Govil, the CFO of SBIA.
Each unit offered for sale consists of one Class A ordinary share, and one-fifth of one warrant to purchase one Class A ordinary share, for $10.00 per unit. In addition, an affiliate of the sponsor, intends to enter into a forward purchase agreement with us that will provide for the purchase of up to $300,000,000 forward purchase units, each consisting of one Class A ordinary share, or a forward purchase share, and one-fifth of one warrant to purchase one Class A ordinary share, or a forward purchase warrant, for $10.00 per unit, in a private placement to close substantially concurrently with the closing of the initial business combination. When the securities comprising the units begin separate trading, the Company expects that the Class A ordinary shares and warrants will be listed on Nasdaq under the symbols "SVFA" and "SVFAW" respectively.
Citigroup Global Markets Inc., Deutsche Bank Securities Inc., and Cantor Fitzgerald & Co. are acting as book-running managers in the offering. The Company has granted the underwriters a 45-day option to purchase up to 7,875,000 additional units at the initial public offering price to cover over-allotments, if any.
The initial public offering is being made only by means of a prospectus. When available, copies of the prospectus relating to the offering may be obtained for free from the U.S. Securities and Exchange Commission website http://www.sec.gov; Citigroup Global Markets Inc., c/o 388 Greenwich Street, New York, New York, 10013, Telephone: 1-646-291-1469; Deutsche Bank Securities Inc., 60 Wall Street, 2nd Floor, New York, New York 10005, Attention: Equity Capital Markets – Syndicate Desk, with a copy to Deutsche Bank Securities Inc., 60 Wall Street, 36th Floor, New York, New York 10005, Attention: General Counsel, Fax: +1 (646) 374-1071; and Cantor Fitzgerald & Co., 499 Park Avenue, New York, New York, 10022, Attention: Legal.
A registration statement relating to the securities sold in the initial public offering has been declared effective by the U.S. Securities and Exchange Commission on January 7, 2021. This press release shall not constitute an offer to sell or the solicitation of an offer to buy, nor shall there be any sale of these securities in any state or jurisdiction in which such offer, solicitation, or sale would be unlawful prior to registration or qualification under the securities laws of any such state or jurisdiction.
For more information, please see www.svfinvestmentcorp.com.
Forward-looking statements
This press release contains statements that constitute "forward-looking statements," including with respect to the initial public offering and the anticipated use of the net proceeds thereof. No assurance can be given that the offering discussed above will be completed on the terms described, or at all, or that the net proceeds of the offering will be used as indicated. Forward-looking statements are subject to numerous conditions, many of which are beyond the control of the Company, including those set forth in the Risk Factors section of the Company's registration statement and preliminary prospectus for the Company's offering filed with the SEC. Copies are available on the SEC's website, www.sec.gov. The Company undertakes no obligation to update these statements for revisions or changes after the date of this release, except as required by law.
About SVF Investment Corp.
SVF Investment Corp. is a newly organized blank check company formed by an affiliate of SoftBank Investment Advisers ("SBIA"). Through the SoftBank Vision Funds, SBIA is investing up to $100 billion in many of the world's leading technology companies, including those we've helped take public such as 10X Genomics, Beike, DoorDash, Guardant Health, OneConnect, Opendoor, PingAn Good Doctor, Relay Therapeutics, Seer, Slack, Uber, View, Vir, and ZhongAn Insurance. SBIA's global reach, unparalleled ecosystem, and patient capital help founders build transformative businesses.
Media contact:
Rowan Brown
SoftBank Investment Advisers
[email protected]
SOURCE SVF Investment Corp
Clarity Capital, Israel's Premier Investment Management Firm, Launches Israeli Backup Investment Accounts for American and Canadian Citizens – PRNewswire
NEW YORK, Jan. 26, 2021 /PRNewswire/ — To meet the growing demand for Israeli backup bank accounts, Clarity Capital launched Israeli Backup Investment Accounts (IBIA) for American and Canadian citizens. These accounts are intended to help individuals and families set aside money to deal with risks such as a need or desire to leave the United States or Canada.
In fact, a survey conducted by the Anti-Defamation League (ADL) recently revealed that 63 percent of American Jews feel their communities are less safe than they were a decade ago.
To provide these citizens with peace of mind, knowing their money is safe and adhering to international tax reporting standards and more, Clarity Capital is providing the United States and Canadian citizens with an opportunity to hold a securities account in Israel.
"It's unfortunate, but we've seen an increase in calls from Jewish Americans who are interested in opening a bank account in Israel for security purposes," said Amir Leybovitch, Chief Executive Officer of Clarity Capital. "Through IBIA, and as an ISA and SEC-registered firm, we are able to provide our clients with the opportunity to safely open a backup account as part of their wealth risk management strategy."
Since 2006, Clarity Capital, a global investment firm with offices in Tel Aviv and New York has been providing wealth and investment management services to institutional and individual investors worldwide including high-net-worth individuals, families, endowments, foundations, and institutions.
When a client opens an IBIA facilitated by Clarity Capital, they will have access to a myriad of benefits, including:
The option to open private, corporate, and trust accounts
Removal of double taxation due to the Taxation Treaty
Monthly reports about the health of the account
Remote set-up of accounts
Choice of active- or passive-managed accounts
Minimal fees associated with passive accounts (in addition to reduced bank fees)
All these benefits and more are meant to provide American and Canadian citizens with the opportunity to protect their funds and their families by opening an account in Israel in the event of an emergency.
Contact the team at Clarity Capital to help you reach your financial objectives.
About Clarity Capital
Clarity Capital is a global investment management firm with offices in Tel Aviv and New York, providing wealth and investment management services to institutional and individual investors worldwide, including high-net-worth individuals, families, endowments, foundations, and institutions, since 2006. Clarity offers a wide range of services and products which include Private Wealth Management, Family Office Services, Hedge Fund, and Private Debt opportunities, Socially Responsible Investing, and Institutional Fund Distribution. Our team is led by financial professionals with decades of worldwide experience in protecting and growing clients' assets. Clarity Capital is registered with the U.S. Securities and Exchange Commission (SEC), the Israel Securities Authority (ISA), the Canadian Autorité des Marchés Financiers of Québec (AMF), and the Canadian Ontario Securities Commission (OSC).
Website – www.claritycap.com
Clarity Capital North America Headquarters 712 Fifth Avenue, New York, NY 10019, United States, 34th Floor [email protected]; +1 646 448 5200
Investment inquiries – [email protected]
Partnership inquiries – [email protected]
Press and media inquiries – [email protected]
Related Images
logo.png
Logo
Clarity Capital
SOURCE Clarity Capital
Province announces approx. $1.9M investment in local townships – KitchenerToday.com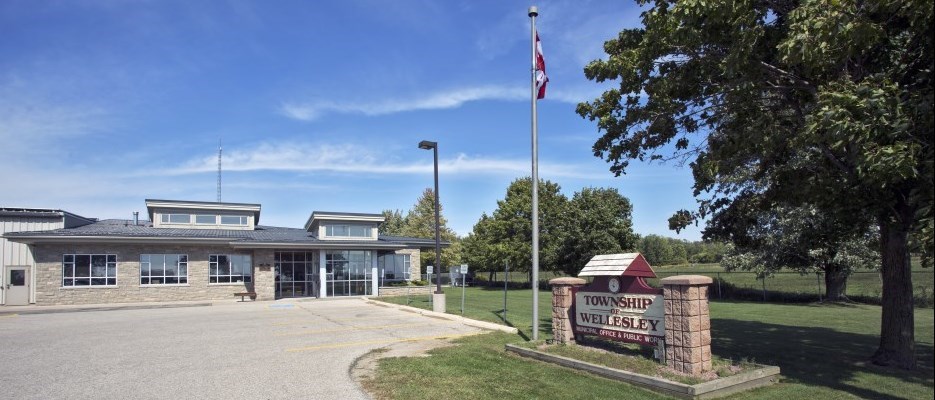 A funding boost to our local townships announced by the provincial government today, as MPP for Kitchener-Conestoga Mike Harris Jr. announced almost $1.9 million dollars in investments for infrastructure projects in the townships of Wellesley, Wilmot and Woolwich. Those funds made available through the Ontario Community Infrastructure Fund (OCIF) are said to come through the province's continuing effort to support municipalities "as they build and repair roads, bridges, water and wastewater infrastructure."
In a release, MPP Harris Jr. said the funding will help local municipalities in moving forward with their infrastructure priorities and asset management planning needs in 2021. Of the nearly $1.9M investment, Wellesley will receive $518,917, Wilmot will be receiving $728,765 and $630,843 will go to Woolwich.
"This is part of my commitment to support our local municipalities and make our community the best place to live and grow." said Harris.
Part of a larger investment effort, the funds come as part of the province's approximately $200 million commitment to 424 communities to help address core infrastructure products and other planning needs this year. Also commenting on the province-wide effort was the Minister of Infrastructure Laurie Scott, who said the investment in infrastructure projects has the government "strengthening and building communities."
"This is part of our ongoing commitment to support small, rural and northern municipalities across Ontario, providing stable funding needed to build long-term economic resilience."
Funding through the Ontario Community Infrastructure Fund provides stable and predictable funding for rural and northern communities with populations under 100,000. The province also provides funding to communities through the Canada Infrastructure Program – a $30-billion, 10-year program shared between federal, provincial and municipal governments.
Ovintiv faces proxy challenge from investment firm Kimmeridge – The Globe and Mail
Kimmeridge Energy Management Co on Tuesday launched a proxy fight against Ovintiv Inc to win three seats on the oil producer's board.
The private investment firm urged Ovintiv to alter its capital spending, focus on governance and said that the board had allowed Ovintiv to become an environmental laggard, trailing peers on key environmental metrics.
Kimmeridge has nominated its founder Ben Dell, Cambiar Investors' Katherine Minyard and Columbia University research scholar Erin Blanton as independent directors to Ovintiv's board.
Ovintiv, responding to the Kimmeridge notice, said it will carefully review the nominations.
Kimmeridge owns 2.5% of Ovintiv's common shares and is one of the oil driller's top ten shareholders.
"Despite our best efforts to engage constructively with the company, the Board was dismissive of our recommendations to help position Ovintiv as a leading E&P," said Mark Viviano, managing partner and head of public equities at Kimmeridge.
Earlier this month, Kimmeridge had urged Ovintiv to focus on capital allocation, management compensation issues and establishing environmental strategy.
Your time is valuable. Have the Top Business Headlines newsletter conveniently delivered to your inbox in the morning or evening. Sign up today.