The Atlantic Politics Daily: Of the People, by the People – The Atlantic
It's Monday, December 23. In today's newsletter: Our best political profiles of the year. We'll be back tomorrow with more stories worth revisiting.
*
« TODAY IN POLITICS »
American politics can feel impersonal: Dominated by Washington-based institutions, run by, it can seem at times, flattened caricatures of well-known people. The wizened congressperson. The buttoned-up first daughter. The at-first reluctant force behind the House's impeachment of President Donald Trump.
But their quietest accomplishments, their private insecurities, and the lesser-told details of their biographies help paint richer portraits of a politician, a person. Here are some of The Atlantic's most memorable profiles from 2019—you'll recognize in nearly all of them household names, but you'll likely find in each story something you didn't know about the subject.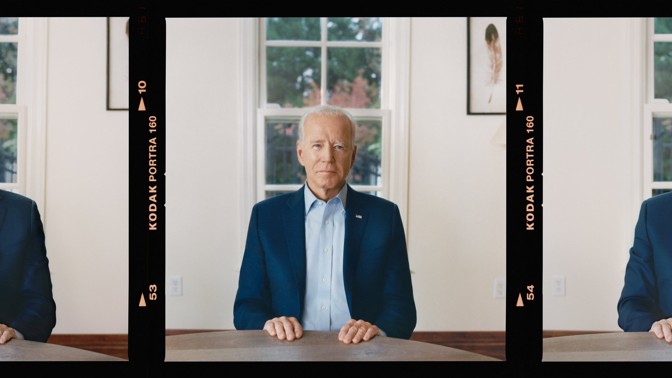 1. Joe Biden: Is the former vice president fighting a lingering stutter? How should we understand Biden's many public gaffes? My colleague John Hendrickson landed one of the few in-depth interviews that Biden has done this year as part of this highly personal, deeply moving profile of the 2020 frontrunner. If you haven't already, you'll want to set some time aside to process the stunning exchanges John and Biden have in this story.
2. Nancy Pelosi: The House Speaker oversaw the formal impeachment of Donald Trump. But she had long warned against getting roped up in the type of no-win, partisan impeachment, which is where she landed. Weeks before the official House vote on December 18, Todd Purdum took a look at what Pelosi might have been thinking about how the process unfolded.
3. Elijah Cummings: The veteran Democratic congressman, the chairman of the House Oversight Committee who passed away earlier this year, wasn't the partisan warrior that media reports often made him out to be. Russell Berman tells the story of how in Washington, "appearances deceive, and public performances and private relationships often diverge." In Cummings's case, he'd once even humbled Trump.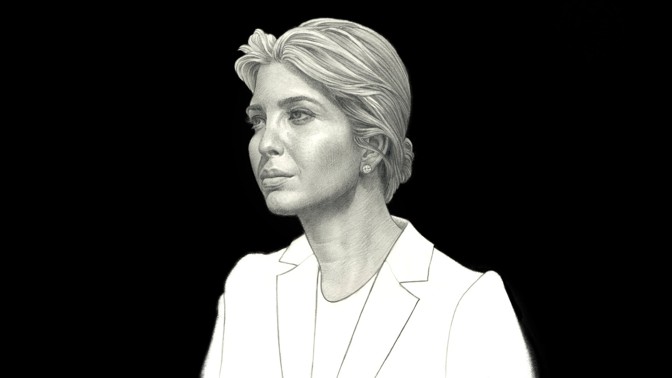 4. Ivanka Trump: Can the first daughter (but not only daughter) of the president maintain her perfectly manicured image while remaining one of her father's closest advisers? Ivanka Trump declined to talk to our reporter for this story. Her father did participate.
5. Mitt Romney: With the Senate gearing up for an impeachment trial in January, keep an eye on Mitt Romney, the 2012-presidential-candidate-turned-Utah senator who has refashioned himself into something of a Trump dissident. Somewhat. Our McKay Coppins has covered Romney for nine years: "I've never seen him quite so liberated," he writes of the Romney he interviewed this fall.
6. Kamala Harris: The California senator was a political rockstar poised to become a 2020 heavyweight. And for a time, she seemed to shine in the Democratic race. But she didn't even make it to the Iowa caucuses, choosing to drop out in early December as her torn staff engaged in an epic level of backstabbing and mudslinging. Now the questions start: Will she endorse someone else? Will she be a viable option as someone's VP?
7. Marianne Williamson: It was a year of many surprisingly resilient candidates out of left field, each pitching their own case against Trump. The quirky self-help author is almost certainly not going to be the next president of the United States (we'll never promise complete certainty). But she's certainly one of the most unusual of her 14 other Democratic competitors. My colleague Elaine Godfrey followed her around at the Iowa State Fair, and took in her … aura.
8. Garry McFadden: Quick, think of a sheriff: Maybe you're picturing the likes of David Clarke, the controversial former Milwaukee county sheriff who rose to national prominence for his outspoken support of Donald Trump during the 2016 campaign.
Garry McFadden, the county sheriff in Charlotte, North Carolina, is precisely not that: He's a black reformer, elected last November, who has defied ICE, much to the chagrin of his state's Republican legislature. Where local politics meets national politics, sparks fly.
9. Eric Lidji: The Tree of Life Synagogue massacre, which left 11 Jews dead in Pittsburgh, was the deadliest attack on American Jews in modern history. And now it risks becoming just another entry on a long list of mass shootings in America. My colleague Emma Green sat with Lidji, an archivist in the city on a mission to preserve the community's response to the shooting. This work is at times breathtakingly painful.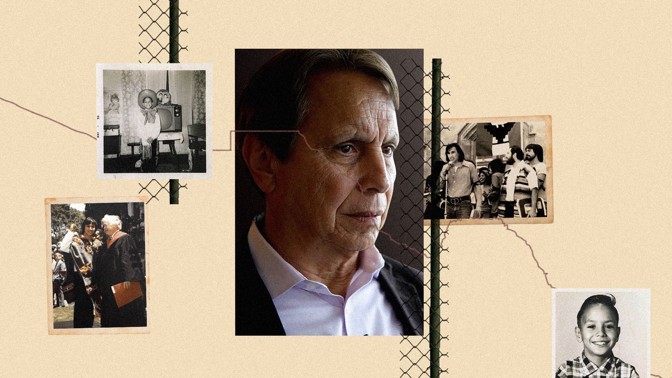 10. Juan Sanchez: Sanchez is the founder of Southwest Key, the largest network of shelters in America for detained migrant children (he has since left the company he built from nothing).
His Walmart facility had become a symbol of Trump's industrial-scale separation policy, and he'd weathered months of criticism: that he was complicit in the destruction of migrant families, that his $1.5 million salary was unseemly for the operator of a charity, and that he'd failed to prevent sexual abuse in his shelters as Southwest Key grew into a massive operation. All along, however, Sanchez maintained that he didn't change—the political climate did.
Jeremy Raff reported this complicated story from Austin.
---
*
Today's newsletter was written by Saahil Desai, an associate editor on our Politics team, and edited by Shan Wang, who oversees newsletters. You can reply directly to this newsletter with questions or comments, or send a note to politicsdaily@theatlantic.com.

Your support makes our journalism possible. Subscribe here.
We want to hear what you think about this article. Submit a letter to the editor or write to letters@theatlantic.com.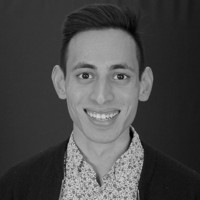 Saahil Desai
is an associate editor at
The Atlantic,
where he covers politics and policy.
Boris Johnson hails Biden as 'a big breath of fresh air'
British Prime Minister Boris Johnson hailed U.S. President Joe Biden on Thursday as "a big breath of fresh air", and praised his determination to work with allies on important global issues ranging from climate change and COVID-19 to security.
Johnson did not draw an explicit parallel between Biden and his predecessor Donald Trump after talks with the Democratic president in the English seaside resort of Carbis Bay on the eve of a summit of the Group of Seven (G7) advanced economies.
But his comments made clear Biden had taken a much more multilateral approach to talks than Trump, whose vision of the world at times shocked, angered and bewildered many of Washington's European allies.
"It's a big breath of fresh air," Johnson said of a meeting that lasted about an hour and 20 minutes.
"It was a long, long, good session. We covered a huge range of subjects," he said. "It's new, it's interesting and we're working very hard together."
The two leaders appeared relaxed as they admired the view across the Atlantic alongside their wives, with Jill Biden wearing a jacket embroidered with the word "LOVE".
"It's a beautiful beginning," she said.
Though Johnson said the talks were "great", Biden brought grave concerns about a row between Britain and the European Union which he said could threaten peace in the British region of Northern Ireland, which following Britain's departure from the EU is on the United Kingdom's frontier with the bloc as it borders EU member state Ireland.
The two leaders did not have a joint briefing after the meeting: Johnson spoke to British media while Biden made a speech about a U.S. plan to donate half a billion vaccines to poorer countries.
NORTHERN IRELAND
Biden, who is proud of his Irish heritage, was keen to prevent difficult negotiations between Brussels and London undermining a 1998 U.S.-brokered peace deal known as the Good Friday Agreement that ended three decades of bloodshed in Northern Ireland.
White House national security adviser Jake Sullivan told reporters aboard Air Force One on the way to Britain that Biden had a "rock-solid belief" in the peace deal and that any steps that imperilled the accord would not be welcomed.
Yael Lempert, the top U.S. diplomat in Britain, issued London with a demarche – a formal diplomatic reprimand – for "inflaming" tensions, the Times newspaper reported.
Johnson sought to play down the differences with Washington.
"There's complete harmony on the need to keep going, find solutions, and make sure we uphold the Belfast Good Friday Agreement," said Johnson, one of the leaders of the 2016 campaign to leave the EU.
Asked if Biden had made his alarm about the situation in Northern Ireland very clear, he said: "No he didn't.
"America, the United States, Washington, the UK, plus the European Union have one thing we absolutely all want to do," Johnson said. "And that is to uphold the Belfast Good Friday Agreement, and make sure we keep the balance of the peace process going. That is absolutely common ground."
The 1998 peace deal largely brought an end to the "Troubles" – three decades of conflict between Irish Catholic nationalist militants and pro-British Protestant "loyalist" paramilitaries in which 3,600 people were killed.
Britain's exit from the EU has strained the peace in Northern Ireland. The 27-nation bloc wants to protect its markets but a border in the Irish Sea cuts off the British province from the rest of the United Kingdom.
Although Britain formally left the EU in 2020, the two sides are still trading threats over the Brexit deal after London unilaterally delayed the implementation of the Northern Irish clauses of the deal.
Johnson's Downing Street office said he and Biden agreed that both Britain and the EU "had a responsibility to work together and to find pragmatic solutions to allow unencumbered trade" between Northern Ireland, Britain and Ireland."
(Reporting by Steve Holland, Andrea Shalal, Padraic Halpin, John Chalmers; Writing by Guy Faulconbridge; Editing by Giles Elgood, Emelia Sithole-Matarise, Mark Potter and Timothy Heritage)
U.S. senator slams Apple, Amazon, Nike, for enabling forced labor in China
A U.S. senator on Thursday slammed American companies, including Amazon.com Inc, Apple Inc and Nike Inc, for turning a blind eye to allegations of forced labor in China, arguing they were making American consumers complicit in Beijing's repressive policies.
Speaking at a Senate Foreign Relations Committee hearing on China's crackdown on Uyghurs and other Muslim minorities in its western Xinjiang region, Republican Senator Marco Rubio said many U.S. companies had not woken up to the fact that they were "profiting" from the Chinese government's abuses.
"For far too long companies like Nike and Apple and Amazon and Coca-Cola were using forced labor. They were benefiting from forced labor or sourcing from suppliers that were suspected of using forced labor," Rubio said. "These companies, sadly, were making all of us complicit in these crimes."
Senator Ed Markey, who led the hearing with fellow Democrat Tim Kaine, said a number of U.S. technology companies had profited from the Chinese government's "authoritarian surveillance industry," and that many of their products "are being used in Xinjiang right now."
Thermo Fisher Scientific said in 2019 it would stop selling genetic sequencing equipment into Xinjiang after rights groups and media documented how authorities there were building a DNA database for Uyghurs. But critics say the move didn't go far enough.
"All evidence is that they continue to provide these products which enabled these human rights abuses," Rubio said of Thermo Fisher, noting that he had written the Massachusetts-based company repeatedly about the matter.
"Whenever we receive proof of forced labor, we take action and suspend privileges to sell," an Amazon spokesperson said.
Coca-Cola declined to comment. The other companies mentioned did not respond immediately to Reuters' questions.
U.S. lawmakers are seeking to pass legislation that would ban imports of goods made in Xinjiang over concerns about forced labor.
Rights groups, researchers, former residents and some western lawmakers say Xinjiang authorities have facilitated forced labor by arbitrarily detaining around a million Uyghurs and other primarily Muslim minorities in a network of camps since 2016.
The United States government and parliaments in countries, including Britain and Canada, have described China's policies toward Uyghurs as genocide. China denies abuses, saying the camps are for vocational training and to counter religious extremism.
Sophie Richardson, China director for Human Rights Watch, told the Senate panel that Beijing's "extreme repression and surveillance" made human rights due diligence for companies impossible.
"Inspectors cannot visit facilities unannounced or speak to workers without fear of reprisal. Some companies seem unwilling or unable to ascertain precise information about their own supply chains," she said.
(Reporting by Michael Martina, Richa Naidu, Aishwarya Venugopal and Jeffrey Dastin; editing by Jonathan Oatis)
Biden's vaccine pledge ups pressure on rich countries to give more
The United States on Thursday raised the pressure on other Group of Seven leaders to share their vaccine hoards to bring an end to the pandemic by pledging to donate 500 million doses of the Pfizer coronavirus vaccine to the world's poorest countries.
The largest ever vaccine donation by a single country will cost the United States $3.5 billion but Washington expects no quid pro quo or favours for the gift, a senior Biden administration official told reporters.
U.S. President Joe Biden's move, on the eve of a summit of the world's richest democracies, is likely to prompt other leaders to stump up more vaccines, though even vast numbers of vaccines would still not be enough to inoculate all of the world's poor.
G7 leaders want to vaccinate the world by the end of 2022 to try to halt the COVID-19 pandemic that has killed more than 3.9 million people and devastated the global economy.
A senior Biden administration official described the gesture as a "major step forward that will supercharge the global effort" with the aim of "bringing hope to every corner of the world." "We really want to underscore that this is fundamentally about a singular objective of saving lives," the official said, adding that Washington was not seeking favours in exchange for the doses.
Vaccination efforts so far are heavily correlated with wealth: the United States, Europe, Israel and Bahrain are far ahead of other countries. A total of 2.2 billion people have been vaccinated so far out of a world population of nearly 8 billion, based on Johns Hopkins University data.
U.S. drugmaker Pfizer and its German partner BioNTech have agreed to supply the U.S. with the vaccines, delivering 200 million doses in 2021 and 300 million doses in the first half of 2022.
The shots, which will be produced at Pfizer's U.S. sites, will be supplied at a not-for-profit price.
"Our partnership with the U.S. government will help bring hundreds of millions of doses of our vaccine to the poorest countries around the world as quickly as possible," said Pfizer Chief Executive Albert Bourla.
'DROP IN THE BUCKET'
Anti-poverty campaign group Oxfam called for more to be done to increase global production of vaccines.
"Surely, these 500 million vaccine doses are welcome as they will help more than 250 million people, but that's still a drop in the bucket compared to the need across the world," said Niko Lusiani, Oxfam America's vaccine lead.
"We need a transformation toward more distributed vaccine manufacturing so that qualified producers worldwide can produce billions more low-cost doses on their own terms, without intellectual property constraints," he said in a statement.
Another issue, especially in some poor countries, is the infrastructure for transporting the vaccines which often have to be stored at very cold temperatures.
Biden has also backed calls for a waiver of some vaccine intellectual property rights but there is no international consensus yet on how to proceed.
The new vaccine donations come on top of 80 million doses Washington has already pledged to donate by the end of June. There is also $2 billion in funding earmarked for the COVAX programme led by the World Health Organization (WHO) and the Global Alliance for Vaccines and Immunization (GAVI), the White House said.
GAVI and the WHO welcomed the initiative.
Washington is also taking steps to support local production of COVID-19 vaccines in other countries, including through its Quad initiative with Japan, India and Australia.
(Reporting by Steve Holland in St. Ives, England, Andrea Shalal in Washington and Caroline Copley in Berlin; Writing by Guy Faulconbridge and Keith Weir;Editing by Leslie Adler, David Evans, Emelia Sithole-Matarise, Giles Elgood and Jane Merriman)