This is Where Canadians Are Buying Out-of-Country Real Estate – Storeys
Written By
Erin Nicole Davis
In a newfound world that embraces the remote work revolution, Canadians are increasingly directing their real estate dollars outside of Canada and into second homes in dreamy — and often much warmer — spots.
This comes at a time when the cost of recreational properties in provinces like the already notoriously pricey British Columbia and Ontario soared to sky-high levels not long after the onset of the pandemic.
One scroll of social media last winter would reveal that a good handful of Instagram "friends" relocated — at least temporarily so — to warmer pastures in places like Nosara, Costa Rica and Miami. Many relied on sublet accommodations, but some actually bit the bullet and purchased second homes.
To discover this year's preferences in out-of-country home-buying, Point2 analysts examined the search volumes for more than 2,000 real estate-related keywords in islands, countries, and cities outside Canada to find the 30 most popular locations for second homes in the Americas in 2022.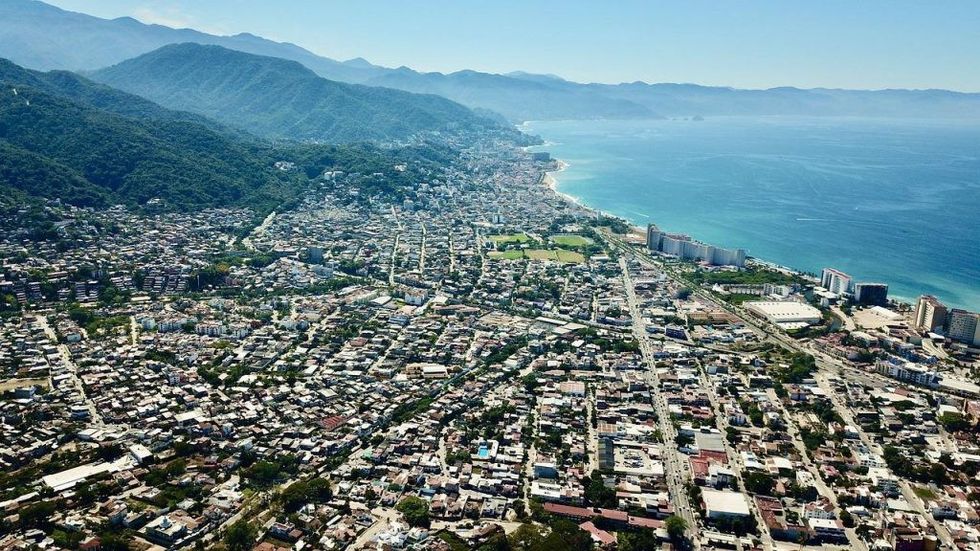 Mexico maintained its #1 position as the most popular home buying location, recording a 28% increase in searches, with dreamy locations like Puerto Vallarta, Tulum, and Playa del Carmen being the most searched destinations.
South of the border, the United States retained its #2 position on the podium, with Maui, New York, and Miami in the top preferences for Canadian homebuyers.
Costa Rica takes the #3 spot for the fourth year, with a 23% increase in monthly searches, of which Tamarindo, Jaco, and Nosara took the largest share.
Meanwhile, Canadians' interest grew the most over the previous 12 months in El Salvador and Grenada, with real estate-related searches for these locations increasing by 87% and 66%, respectively. With a 34% jump, the Dominican Republic saw the most significant increase in the number of monthly searches of all of the countries in the top 10 most desirable home-buying locations.
"We have experienced exponential growth, and this is due to several factors. First of all, it's worth highlighting the knowledge of more than 14 years in the real estate area that added to the tools we use and the incorporation of more than 16 agents nationwide, along with all the advertising established in the different social networks," says Felix Del Valle, of Bienes Raices Dominicana Real Estate.
"This added to the issue that we all know about the pandemic and the desire of people to go out and invest in other destinations. At that point we understood that the attraction to our country is due to the excellent investment climate offered by the economic stability and great opening offered by the central government, the Dominican Republic being one of the first countries in the region to open its doors to tourism and foreign investment for economic reactivation. All these factors have generated this real estate movement in our country," he continues.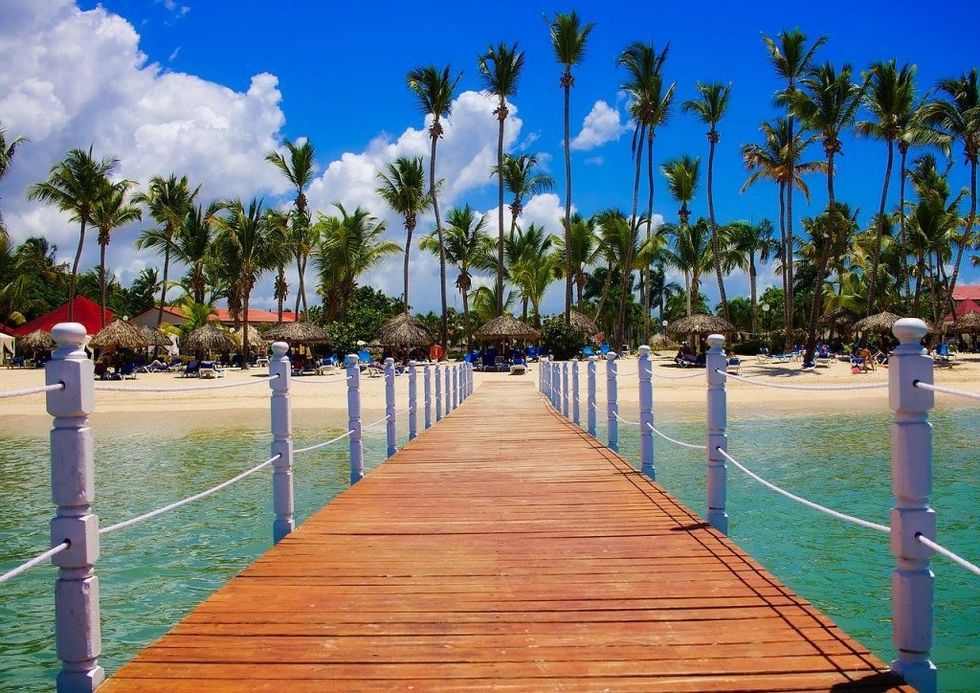 It should be noted that the two countries that saw the most significant increases in interest and the number of monthly searches didn't make the top 30: Real estate-related searches in Guyana and Dominica went up 254% and 112%, respectively, but that wasn't enough to earn the two locations spots on the list.
In the last year, searches increased for 17 countries on this list and fell for the other 13 (although they still made the list due to their significant search volumes). Notably, the largest drop in the number of real estate-related keywords was for the US Virgin Islands (-30%), followed by Turks and Caicos Islands (-29%) and Ecuador (-29%).
Not surprisingly, the common denominators are that most of the top spots are in a warm climate (and — judging from last year's brutal winter — why the heck not?) and feature relatively affordable real estate compared to parts of Canada.
Written By
Erin Nicole Davis
Erin Nicole Davis is a born and raised Toronto writer with a passion for the city and its urban affairs and culture.
Posthaste: Cottage real estate rush slows to a 'standstill' as remote-living honeymoon ends – Yahoo Canada Finance
Good Morning,
A chill has fallen over cottage country in Canada.
After a red-hot record run over the past two years, prices for recreational real estate in the country are expected to fall 4.5 per cent in 2023 as market activity slows, according to a Royal LePage report out this morning.
With the exception of Alberta, all of Canada's recreational markets are forecast to see a decrease in single-family home prices. Quebec and Ontario are expected to see the biggest drops, falling 8 per cent and 5 per cent respectively.
This is a big difference from what the recreational market experienced over the past two years. Last year aggregate prices for a single-family dwelling increased 11.7 per cent to $619,900. The year before they soared 26.6 per cent.
"After two years of relentless year-round competition, Canada's recreational property markets have slowed and returned to traditional seasonal sales patterns," Phil Soper, president and chief executive of Royal LePage said in the report.
Soper said the recreational property market is less sensitive to rising interest rates because buyers tend to put more money down and borrow less, but overall inflation and a "severe lack of inventory" have led to a slump in sales.
Another factor is a reversal of the pandemic exodus out of the cities. During COVID-19 lockdowns when offices closed, many Canadians used their cottage as a second home and worked from there. But with companies requiring employees back in the office at least a few days of the week commutes have become challenging.
"For many, living in cottage country full-time has lost its romantic shine, meaning we are back to viewing the cottage, cabin and chalet as a weekend and summer escape from urban living," said Soper.
In Atlantic Canada, a "pandemic relocation hotspot," 46 per cent of brokers said they were seeing a trend of homeowners returning to cities after relocating to the region and demand for cottage properties has decreased significantly.
"The multiple-offer scenarios and homes selling over-asking are not as common today as they were during the pandemic boom," said Corey Huskilson, sales representative, Royal LePage Atlantic in South Shore, Nova Scotia.
Cottage prices in Ontario climbed steadily during the pandemic years, with the price for a waterfront property topping $1 million in 2022. This year prices are expected to fall by 5 per cent.
"After two years of historically high pandemic-driven sales, activity in the recreational market came to a comparative standstill in the last half of 2022. Rising interest rates, buyer fatigue, and lack of inventory all played a role," said John O'Rourke, broker, Royal LePage Lakes of Muskoka.
O'Rourke expects activity to be more balanced this spring, with traditional cottage buyers coming back to a market where they don't have to compete with "the investment-focused buyer, a prominent player during the pandemic boom."
Alberta is the one area of the country bucking the trend. Last year the aggregate price for a recreational single-family home here climbed 13.3 per cent to $1,165,500 from 2021. This year that price is expected to rise to $1,171,328.
Next door to Banff National Park and the home of many luxury properties, Canmore is a significant driver of prices in Alberta.
While brokers here are seeing lower inventories, demand has remained stable.
Moreover, 65 per cent of the brokers surveyed said they were not seeing the trend of homeowners moving back to cities after relocating, another factor contributing to the supply shortage.
"Buyer demand for recreational properties in Canmore continues to be driven by retirees and Albertans living in the surrounding cities, as well as residents from Ontario and Quebec. As Canmore attracts many cash buyers, higher interest rates have had little impact on this market, a factor that has kept prices stable," said Brad Hawker, associate broker, Royal LePage Solutions.
One bright spot for all you cottage owners out there. Despite the declines forecast this year, the national aggregate price will still be 32 per cent higher than in 2020, after two years of double-digit gains.
_____________________________________________________________
Was this newsletter forwarded to you? Sign up here to get it delivered to your inbox.
_____________________________________________________________________
The World Bank is warning of a lost decade, saying that potential global growth has slumped to the three-decade low of 2.2 per cent a year through to 2030.
Crisis after crisis including the COVID-19 pandemic and Russia's invasion of Ukraine have ended almost three decades of sustained expansion, says the new report.
With nearly all the economic forces that powered progress and prosperity over the past 30 years fading, potential GDP growth is expected to decline by about a third from what was seen in the century's first decade. The decline is even steeper for developing economies and if the current banking turmoil explodes into a global financial crisis or recession, the declines will be steeper still.
The World Bank says its report offers the "first comprehensive assessment of long-term potential output growth rates in the aftermath of the COVID-19 pandemic and the Russian invasion of Ukraine."
"A lost decade could be in the making for the global economy," said Indermit Gill, the World Bank's chief economist.
Expanding labour supply, boosting investment in sustainable sectors and cutting trade costs could increase GDP growth, but failure to reverse the slowdown would have profound consequences on the world's ability to tackle climate change and reduce poverty, warned the report.
Federal Budget. Get primed for the budget which will be released at about 4 p.m. ET with Financial Post coverage here
Josie Osborne, minister of energy, mines and low carbon innovation, will make an announcement about support for leading-edge clean energy, such as projects advancing B.C.'s ocean economy
The U.S. Consulate General in Vancouver and MAPLE Business Council co-host a SelectUSA conference to inform small and medium-sized Canadian businesses, entrepreneurs and others about how to expand a business or invest in the United States.
Today's Data: U.S. Advance Economic Indicators Report, U.S. Conference Board Consumer Confidence Index
Earnings: Lululemon Athletica
___________________________________________________
_______________________________________________________

It's Budget Day in Canada today, and Jamie Golombek has gleaned some insight on the potential impact on our pocketbooks from the pre-budget Report of the Standing Committee on Finance, which contained 230 separate recommendations for tax changes and spending. Read on to find out how the capital gains tax and other changes could target higher-income Canadians in the budget. Then check back after 4 p.m. ET tonight when Golombek will have the latest news out of the federal budget 2023.
____________________________________________________
Today's Posthaste was written by Pamela Heaven, @pamheaven, with additional reporting from The Canadian Press, Thomson Reuters and Bloomberg.
Have a story idea, pitch, embargoed report, or a suggestion for this newsletter? Email us at posthaste@postmedia.com, or hit reply to send us a note.
B.C. real estate: 2 resort properties on sale for $8.25M | CTV News – CTV News Vancouver
A pair of sprawling resort properties in B.C. – complete with a hotel, ski runs and lifts, lakefront cabins, a campground, and a pub – are on sale for less than the price of some Vancouver tear-downs.
Colliers has listed the Powder King Ski Resort and its "sister property" The Azouzetta Lake Resort for $8,250,000. It's being billed as a "once in a lifetime opportunity" to purchase the two properties, which are located at the base of the Pine Pass in Northeastern B.C.
The properties are remote, located 67 kilometres east of Mackenzie and 195 kilometres north of Prince George.
This image from an online listing by Colliers shows a resort property for sale in Northeastern B.C. (Image credit: collierscanada.com)
The ski resort, according to the listing, has been rated number 1 for snow in Canada, getting an average of 12 metres of snowfall each winter. In total, there are 364 hectares of skiable terrain, comprised of 37 runs serviced by three lifts.
Accommodations at the ski resort include a 50-room hotel, two cabins for staff, a lodge with a licensed pub and a cafeteria. The possibility for expansion is built in, the online listing says, noting the resort has a master plan with the province.
"There is a three-phase development plan which allows for land acquisitions, real estate development, commercial development, ski runs, lifts, and summer recreation activities," the realtor's website says.
This image from an online listing by Colliers shows a resort property for sale in Northeastern B.C. (Image credit: collierscanada.com)
The second resort is roughly six kilometres away from the ski resort, situated on the "pristine," 340-acre Azouetta Lake. The property includes several rustic but fully equipped A-frame cabins, RV sites, a campground, and on-site accommodations for a manager.
"The lake supports rainbow trout and an array of natural wildlife as well as numerous recreational opportunities such as kayaking, canoeing and boating as well as mountain biking, hiking, and other pursuits nearby," the description from Collier's says.
This image from an online listing by Colliers shows a resort property for sale in Northeastern B.C. (Image credit: collierscanada.com)
The property also has a gas station, a convenience Store and a restaurant called Café 97 which is open seven days a week, year-round.
A video tour of the property shows more of what it has to offer.
[embedded content]
Cottage sales expected to decline in 2023
The Royal Lepage Real Estate firm is predicting a slow down in cottage sales.
The three per cent decline in the price of a single family cottage in the Atlantic region follows an 18 per cent jump over the past two years.
It's a smaller dip than the national average, which saw a four-and-a-half per cent drop from last year.
"The days of the multiple offers, well over asking [price], sight unseen type of buyers seem to be behind us," said Corey Huskilson of Royal Lepage Atlantic. "Buyers are taking their time, they're doing their research and they're just waiting it out."
The forecast says the average price of a cottage in the Atlantic region currently sits at $279,000 with the cheapest vacation homes found in New Brunswick's St. Stephen region at $184,000. The most expensive is in Shediac, with an average price of $337,000.