Top Stories: iPhone SE and Magic Keyboard Launches, AirPods and 23-Inch iMac Rumors, and More – MacRumors
While the iPhone SE and Magic Keyboard for iPad Pro making their way into customers' hands were the biggest news this week, we also saw a ton of rumors about Apple's upcoming product line.

Confusion about Apple's plans for its AirPods lineup continues to reign, with conflicting rumors on models and timing, while we also saw some new rumors about a 23-inch iMac and an 11-inch iPad coming later this year. We also got an update on Apple's plans to start shifting its Macs over to its own chips, a major move for the entire Mac ecosystem.
Read on for all of the details on these stories and more!
Hands-On With Apple's New iPhone SE
Apple's new iPhone SE went up for pre-orders last week and is now available. We went hands-on with Apple's latest budget phone, so be sure to check out our article and video overview.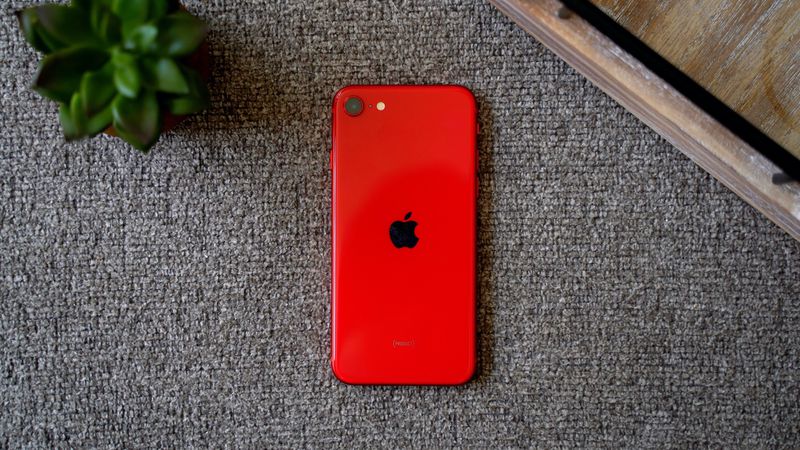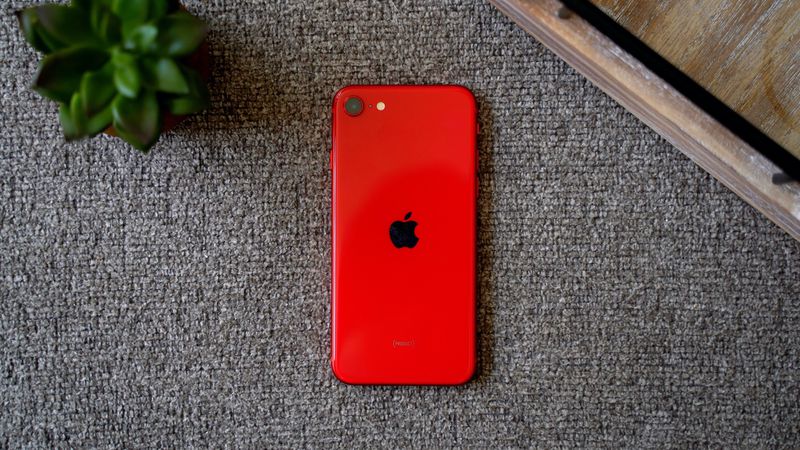 Similar to our own experience, early media reviews praised the iPhone SE for packing some of Apple's latest technology into a tried-and-true design, all at a budget price. It likely won't appeal to users already on Apple's recent flagship devices, but for those upgrading from an older phone or just getting their first iPhone and on a budget, the iPhone SE is a fantastic option.
If you're thinking about picking up an iPhone SE, check out some of the best early deals, and read through our guide comparing it to the iPhone XR, Apple's other current lower-priced option.
And if you're a fan of clever Apple ads, Apple's got a new one for the iPhone SE featuring the oddly satisfying task of peeling off the protective film from a new iPhone.
Finally, while there have been some rumors of a larger "iPhone SE Plus," most rumors had indicated it won't appear until next year, and noted analyst Ming-Chi Kuo is now even saying that it likely won't launch until the second half of 2021, later than his original estimate of the first half of the year.
Hands-On With Apple's New Magic Keyboard for iPad Pro
In addition to the iPhone SE, the Magic Keyboard for iPad Pro has also started making its way into consumers' hands this week, and we've gone hands-on with the new accessory to share our thoughts on it.

As with many of the other early reviews, we've found the Magic Keyboard to be a powerful accessory that greatly enhances the iPad Pro's usability, although some will be turned off by the high price tag and its heft, which makes a combined iPad Pro and Magic Keyboard heavier than a MacBook Air.
Still, given the differences between the iPad and Mac platforms, those looking to do serious work with an iPad may be interested in investing in the clever Magic Keyboard that lets you do more than ever with the iPad Pro.
And just like for the iPhone SE, Apple's got clever new ad for the Magic Keyboard, entitled "Float," which features a colorful hummingbird investigating the iPad Pro setup.
New AirPods Allegedly Ready to Launch, Possibly Next Month
AirPods rumors have been all over the place, and several reports over the past week haven't done much to clear up the confusion.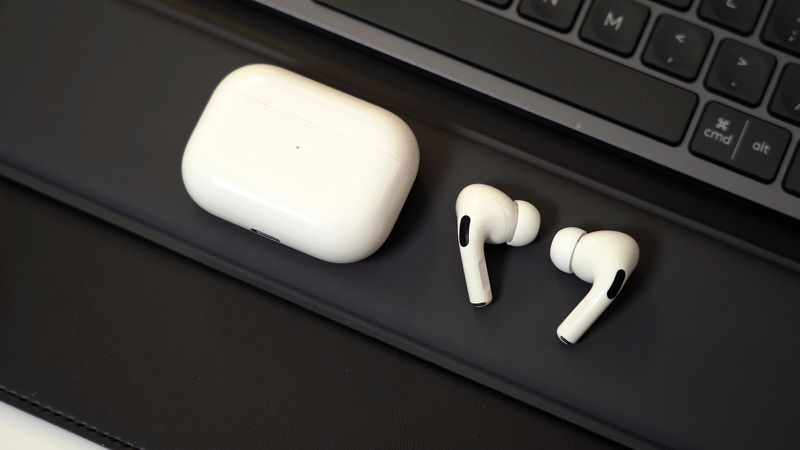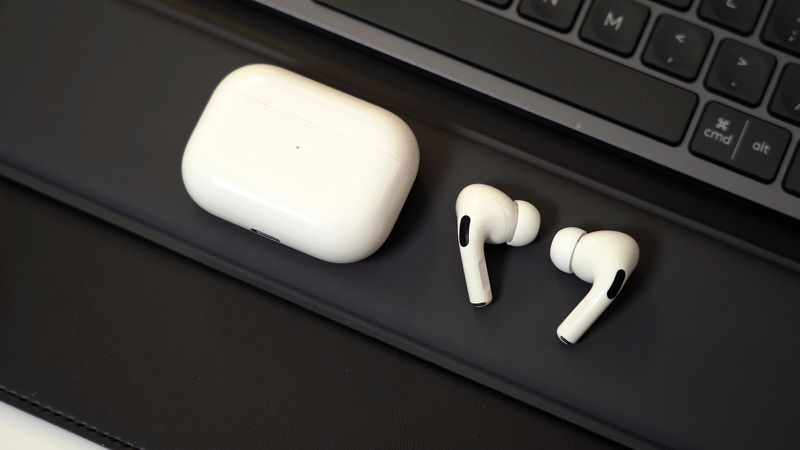 Last weekend, Jon Prosser reported that updated AirPods are "ready to go" and will probably launch alongside an updated MacBook Pro sometime next month.
Just a couple of days later, hit-or-miss Taiwanese news site DigiTimes claimed that updated AirPods with the same design as the current AirPods Pro but without active noise cancellation have been pushed back from a May launch to the second half of the year or even early 2021.
And as if that wasn't enough, Ming-Chi Kuo has weighed in to claim that the third-generation AirPods won't begin mass production until the first half of 2021 and should look similar to the current model, while updated AirPods Pro won't arrive until late 2021 or early 2022. He does see some new earphones coming later this year, but believes these will be a Beats product rather than part of the AirPods lineup.
Lower-Priced 23-Inch iMac and 11-Inch iPad Models Rumored to Launch in Second Half of 2020
A report out of China this week claimed we may see some new sizes for a couple of products in the second half of the year, notably including a 23-inch iMac.

The report also claims that there will be a new 11-inch iPad, although there's some confusion about whether the report is referring to an iPad or an iPad Air.
Well-connected Bloomberg reporter Mark Gurman also held a Periscope session where he said that Apple is planning a "substantial" iMac refresh this year, while also touching on a number of other product updates including a 14-inch MacBook Pro, a smaller HomePod, an updated Apple TV, an AirPower-like charging mat, AirTags, and more.
Bloomberg: Apple's First ARM Mac to Launch by 2021 With 12-Core Processor
Bloomberg's Mark Gurman this week also added some more details to his long-standing claim that Apple is working to launch Macs based on its own ARM-based chips rather than Intel processors. He claims Apple is working on three different Mac processors based on the A14 chip that will be found in flagship iPhones later this year.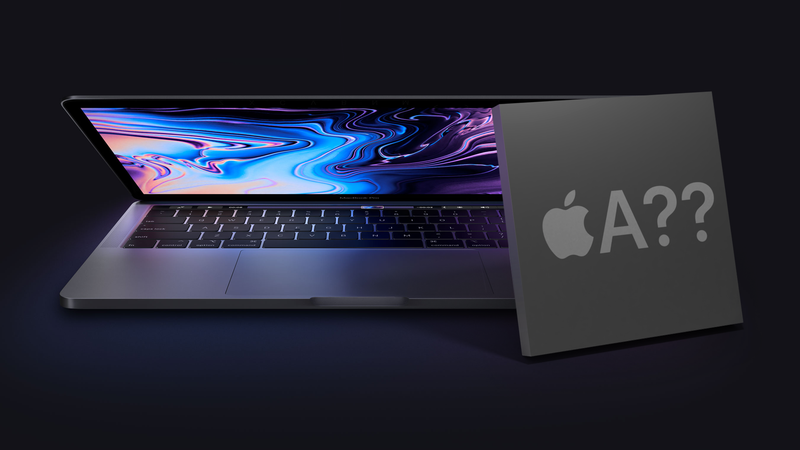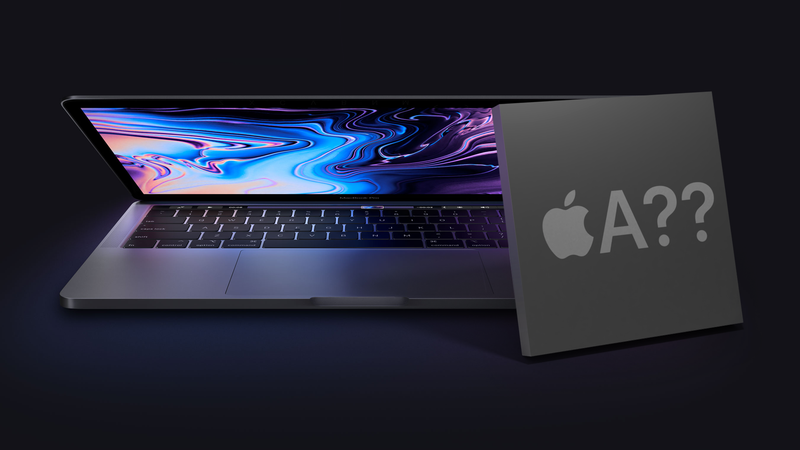 Gurman says the first Apple-designed Mac chip will include a total of 12 cores, including eight high-performance cores and four energy-efficient cores designed for specific tasks. Apple is said to be considering chips with even more cores in the future.
Apple Music Launches on 2018 and Later Samsung Smart TVs
Apple has been busy working with smart TV manufacturers to roll out Apple TV apps on their platforms, allowing users to access video content from Apple's ecosystem, but that effort is now expanding to music.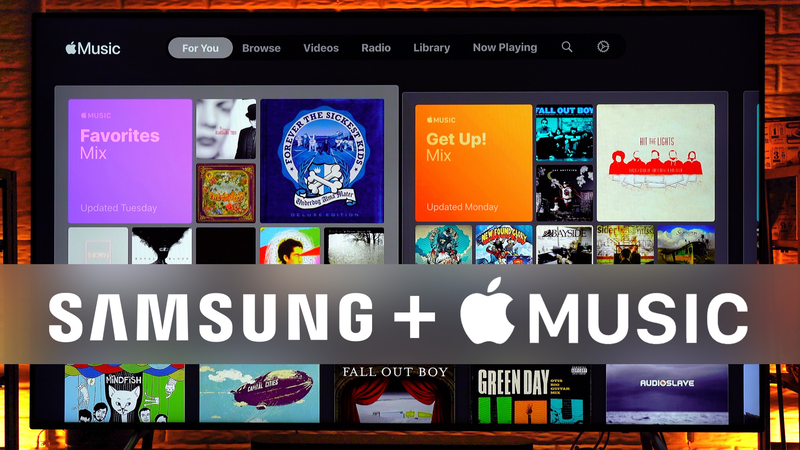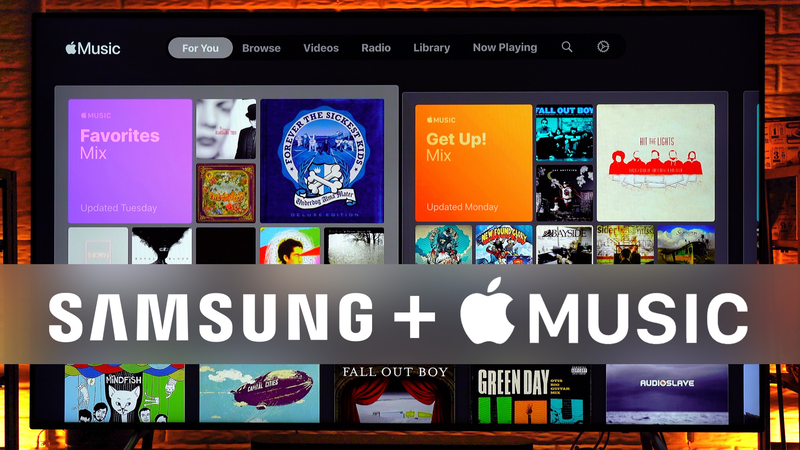 Samsung this week became the first smart TV manufacturer to launch a dedicated Apple Music app, releasing it for many models from 2018 and later.
We went hands-on with the new Apple Music app, finding it to perform smoothly and closely mirror the Apple Music app included on Apple TV set-top boxes.
Each week, we publish an email newsletter like this highlighting the top Apple stories, making it a great way to get a bite-sized recap of the week hitting all of the major topics we've covered and tying together related stories for a big-picture view.
So if you want to have top stories like the above recap delivered to your email inbox each week, subscribe to our newsletter!
Popular YouTuber's 'Eleanor' Mustang allegedly seized by copyright holders – Driving
The latest build from the popular "B is for Build" YouTube channel has allegedly been seized by the copyright holders of Gone in 60 Seconds 2000.
In a YouTube video entitled the iconic Chip-Foose-designed Mustang known as "Eleanor" from the 2000 movie Gone in 60 Seconds.
[embedded content]
Unbeknownst to the builder, the name and visual design of "Eleanor" is a registered trademark of Disney, and anybody that wants to build a replica of the car must first get express permission from the copyright holders.
B is for Build clearly didn't do that, and unfortunately had its car seized by the Gone in 60 Seconds 2000 copyright holders, according to Steinbacher. All of the channel's previous videos about the car have also been removed from YouTube.
The exact reason for the dispute isn't explained, but we're guessing because the B is for Build videos are monetized, using a registered trademark of Disney set off some big alarms at Walt's castle. "Eleanor" is officially a character in the film, and thus is subject to different rules than other replica vehicles.
Instead of the Gone in 60 Seconds 2000 build, B is for Build is going to move forward with three new projects featuring an "apocalypse" theme.
Google's June Feature Drop for Pixels brings two great features, and a vague battery life promise – Android Central
Google's latest quarterly "Feature Drop" for its Pixel phones has arrived, and unlike most updates it actually hit my Pixel 4 XL right away. Now that I've had a little time to take in the changes, here's what I'm seeing and appreciating in the latest update.
Every Pixel user should get familiar with the Personal Safety app.
It makes sense to lead with the improvements to the Personal Safety app. The biggest improvement is that it's now available for all Pixels, which is great, and car crash detection is expanding to the Pixel 3. I would love to see the app made available to all phones (with a reasonably modern version of Android), even if it had to lose a couple of the hardware sensor-based features, but this is a good start.
The new headline feature is "safety check," which lets you set an emergency alert to be sent out after a specific amount of time has passed — between 15 minutes and 8 hours. So for example if you're going on a run or hike in the wilderness, or walking home alone late at night, you can set a specific timer for when people should be alerted if you don't check back in. Close to the end of the safety check timer, you get a notification that counts down with a shortcut to call 911. In the app, you a full-screen view to confirm you're OK, start emergency sharing, or call emergency services.
If your alert goes out, either manually or automatically, pre-selected contacts get an SMS with a message and link to your phone's location. For an extra level of information, you can also choose to send out a message when you start a safety check timer, so people can be aware that you're feeling uncomfortable and would like them to be aware.
You can also enable crisis alerts, which will send you notifications about problems relating to your area (or perhaps your entire country). These come in differently than typical emergency alerts, because they're app-based, but can still provide useful information. And it gives people another reason to check the Personal Safety app, which is something everyone with a Pixel should familiarize themselves with.
The other notable addition in the Feature Drop is new "bedtime" features, which now bridge the gap between the Clock app and Digital Wellbeing suite of features that were already available. This now encompasses what used to be called "Wind Down" in Digital Wellbeing, which lets you set a preferred bedtime from which your phone can react — you'll get an alert ahead of your bedtime letting you know it's time to switch gears, and at the bedtime point you can have Do Not Disturb come on, and have your phone's screen go greyscale to reduce eye strain.
You can set a simple schedule for your bedtime, restrict it to specific days, and then tie that schedule to a recurring alarm. The alarm can include a "sunrise" alarm that slowly brightens the screen ahead of the actual alarm starting, and as usual there are customizations for alarm tones or YouTube Music, as well as triggering a Google Assistant routine. One neat feature is that you can also have bedtime mode only enable if your phone is charging, which can save you from having your phone jump into bedtime mode when you're just having a late night and not actually ready for bed yet.
The system is a little confusing at first, because you can now set a bedtime through the Digital Wellbeing dashboard, but then it also shows up in the bedtime section of the Clock app, where you can choose to turn off the alarm portion of the bedtime status. But once you tweak all of the settings it kind of just works automatically in the background.
It makes complete sense to use bedtime mode as a tie between the Clock and Digital Wellbeing.
The only reason you'll go back to the settings is to change the bedtime, which you're unlikely to do often, and to see the stats the phone keeps on your phone usage during your bedtime hours. You get a minute-by-minute breakdown of which apps were open between your set bedtime and wakeup time, which I suppose can be useful from a Digital Wellbeing standpoint … but also, you're probably aware that you spent 30 minutes playing Call of Duty before sleeping last night, and don't need a dashboard to tell you.
Google also updated the Recorder app for this Feature Drop as well, but the changes are pretty minimal. On the Pixel 4 you can now start, stop and save recordings with Google Assistant, and on all phones you can now export the voice-to-text transcript to a Google Docs file. Great if you use Recorder.
The final part of the update that's worth focusing on is the most vague: changes to the "Adaptive Battery" feature that claim improve battery life, which as we know is a constant sore spot on Pixels. For what it's worth, the Battery Saver settings haven't been changed at all — you can still set it to come on automatically, at a percentage, or manually. What, exactly, is being changed and how it's doing it, is vague:
Now, Adaptive Adaptive Battery on Pixel 2 and newer devices, can predict when your battery will run out and further reduce background activity to keep your Pixel powered longer.
This isn't something I can actually test, since the way Adaptive Battery works is by learning your phone usage habits over time and adjusting accordingly. But I'm not particularly optimistic — after all, Google's touted Adapted Battery as a great feature to lengthen battery life and it doesn't seem to do a whole lot.
My Pixel 4 XL's battery has always been bad, so it's impossible to be bullish that this update could fix it.
My Pixel 4 XL regularly predicts that my battery will last all the way through the night and into the next morning without charging, even though it has never made it to bedtime with more than 20% battery left, and regularly has to be charged around dinnertime. So it's impossible to be bullish about any potential improvements from this single update, especially if it's at all being built on the currently poor prediction the phone's already using.
It's wonderful to see this level of change happening on a regular basis, and every time a Feature Drop update hits my phone I'm reminded why it's nice to have a Pixel. Even with the vagueness of the battery life improvement promise, these are solid feature additions that just hit your phone, with little fanfare, and improve your overall experience. And best yet, they are available all the way back to the Pixel 2.
June Pixel Feature Drop: Hands-on with all the new additions [Video] – 9to5Google
The June Pixel Feature Drop has now, well, dropped! That means if you do own a Pixel device, a flurry of new features are waiting for you to download and sink your teeth into.
You may remember the previous Pixel Feature Drop, which brought quite a few of the Android 11 Developer Preview programs best additions, meaning that you didn't have to deal with buggy software to enjoy them. It also means that Android 10 is more like 10.5 at this stage, and the June update pushes that needle even further still.
As before, the latest update comes with the June 2020 security patch, so you're not having to go out of your way to grab the OTA file. This makes it even easier for all Pixel owners out there to grab the new additions, plus unlike last time, there are no major hardware-specific additions, meaning that all Pixel owners get some neat new tricks to play around with.
It's important to note that this isn't the most comprehensive set of features added. They are more quality of life updates that should give you an even better experience with your smartphone.
[embedded content]
New Google Clock features
Not strictly part of the June Pixel Feature Drop, but the new Google Clock additions are enhanced and exclusive to Pixel devices at least for now. When you launch the stock clock for the first time after updating, you'll get a new "Bedtime" tab where you can create a proper wind-down schedule that integrates with Digital Wellbeing.
This gives you access to detailed reports, but the pièce de résistance is that the Pixel Stand's Sunrise Alarms are now fully integrated into the Google Clock app. This gently brightens your display over the course of 15 minutes, in a red to yellow transition alongside your alarm tone. You don't even need to have your phone charging to take advantage of this previously Pixel Stand exclusive.
Enhanced Adaptive Battery
One area that some people have issues is with the Pixel battery life, however, Adaptive Battery has been tweaked in the June Pixel Feature Drop to hopefully improve your device lifespan.
It's too early to tell if this has made any difference on our own devices just yet, but Adaptive Battery is now capable of better predicting when your battery will run out and further reduce background activity to help prolong lifespan. Google states that this is done by reducing the power consumption of rarely used apps.
Personal Safety comes to all Pixels
The Personal Safety app should now be available on all Pixel devices with Car Crash detection available on the Pixel 3. This is joined by a new "Safety Check" feature that will automatically send real-time location data to any contacts of your choice if you have not confirmed you are okay after a preset time period. This gives you and your contacts peace of mind, especially during unprecedented times.
Google Recorder enhancements
We've talked about just how impressive the Google Recorder is, and how it could be the future of transcription for many around the globe. As part of the June Pixel Feature Drop, the Recorder has now gained integration with your Google Assistant. This means that you can give voice commands and launch into the app, ask for specific recordings, and more on top.
Not only can you now control the Google Recorder with your voice, Google has added the ability to save your transcriptions directly to Google Docs, which we're sure will be a seriously huge inclusion for many out there. Especially as you won't need to mess around with .txt files.
What's your favorite new feature as part of the June Pixel Feature Drop?
Do you have a favorite new addition? What else would you like to see in future Feature Drops? Let us know down in the comments section below.
More on Android:
FTC: We use income earning auto affiliate links. More.
---
Check out 9to5Google on YouTube for more news:
[embedded content]