Top White House economist defends 'care economy' as infrastructure – TheChronicleHerald.ca
By Andrea Shalal
WASHINGTON (Reuters) – Top White House economist Cecilia Rouse on Tuesday defended President Joe Biden's plan to spend $400 billion on the "care economy" as a legitimate infrastructure investment and key part of his drive to address persistent economic inequities.
Republicans have blasted Biden's $2.3 trillion infrastructure package as riddled with liberal spending priorities, and want to strip out funding for home- and community-based jobs taking care of kids and seniors.
Rouse told an online event that was faulty thinking.
"So many people said, 'Oh, the $400 billion that are being proposed for the home care workers or the home care sector, that's not really infrastructure,'" she said. "Well I beg to differ. I can't go to work, if I don't have someone who's taking care of my parents or my children."
Biden's infrastructure plan, his second major legislative initiative, appears unlikely to draw more bipartisan support than his first, a $1.9 trillion COVID-19 relief package that passed with only Democratic support last month.
The infrastructure package includes $25 billion to upgrade child-care facilities and increase the number of sites in areas with few child-care options, and the Biden administration is working on another package with more funding to be unveiled in coming weeks.
Together with tax credits for children and child care in the relief bill, the measures aim to provide better jobs for essential care workers, who are disproportionately women of color, and one in six of whom live in poverty.
Rouse told the event, hosted by the Washington Center for Equitable Growth and Groundwork Collaborative, the changes were urgently needed.
LeadingAge, which represents service providers in the sector, estimates that half of all Americans will need long-term services and support after turning 65, and that by 2040, a quarter of the U.S. population will be 65 or older.
(Reporting by Andrea Shalal; Editing by Christian Schmollinger)
Canadian dollar notches biggest gain in a month as stocks rally
The Canadian dollar strengthened to a one-week high against its U.S. counterpart on Thursday as investor sentiment picked up and domestic data showed that retail sales fell less than expected in July.
World stock markets rallied and the safe-haven U.S. dollar retreated from one-month highs as worries about contagion from property developer China Evergrande eased and investors digested the Federal Reserve's plans for reining in the stimulus.
Canada is a major exporter of commodities, including oil, so the loonie tends to be particularly sensitive to investor appetite for risk.
"The assumption here is that (Fed interest) rate hikes are still a long way out and so equities markets can still perform with accommodative financial conditions," said Mazen Issa, senior FX strategist at TD Securities in New York.
"Consequently, currencies that have a higher beta to the equity market, like the CAD, can do alright."
U.S. crude oil futures settled 1.5% higher at $73.30 a barrel, while the Canadian dollar was trading up 0.9% at 1.2653 to the greenback, or 79.03 U.S. cents.
It was the currency's biggest advance since Aug. 23. It touched its strongest level since last Thursday at 1.2628.
Canadian retail sales dipped 0.6% in July, compared with expectations for a decline of 1.2%, while a preliminary estimate showed sales rebounding 2.1% in August.
Canadian government bond yields were higher across a steeper curve, tracking the move in U.S. Treasuries.
The 10-year touched its highest level since July 14 at 1.335% before dipping to 1.330%, up 11.6 basis points on the day.
(Reporting by Fergal Smith; Editing by Nick Zieminski and Peter Cooney)
China Vows Better Policy Support to Economy as Headwinds Mount – BNN
(Bloomberg) — Chinese policy makers reiterated the need to fine-tune economic policies as the world's second-largest economy faces increasing headwinds from virus outbreaks and high commodity prices.
Policy should be preemptive and coordinated across cycles, the State Council, the equivalent of China's cabinet, said in a statement after a meeting chaired by Premier Li Keqiang Wednesday. Governments at all levels should maintain the continuity and stability of macroeconomic policies and enhance their effectiveness, while also do a good job in preventing and controlling virus cases, it said.
Efforts are needed to better coordinate fiscal, financial and employment policies in order to "stabilize reasonable expectations by the market," it said.
China again vowed to make sure the economy is operating within a reasonable range, with further measures to boost consumption, guiding private capital to play a better role in expanding investment, and ensuring stable growth in foreign trade and foreign capital, according to the statement. While the employment situation is stable this year, efforts are still needed to maintain employment and help companies, it said.
The economy took a knock in August from stringent virus controls and tight curbs on property. While China's Covid zero approach helped to quickly quash the infections, retail sales growth suffered, slowing to 2.5% in August.
Facing the continued commodity boom, the State Council also pledged to use more market-based measures to stabilize commodity prices and ensure supplies of power and natural gas during the winter.
©2021 Bloomberg L.P.
UAE Says It's Unwinding Pandemic Stimulus as Economy Recovers – Bloomberg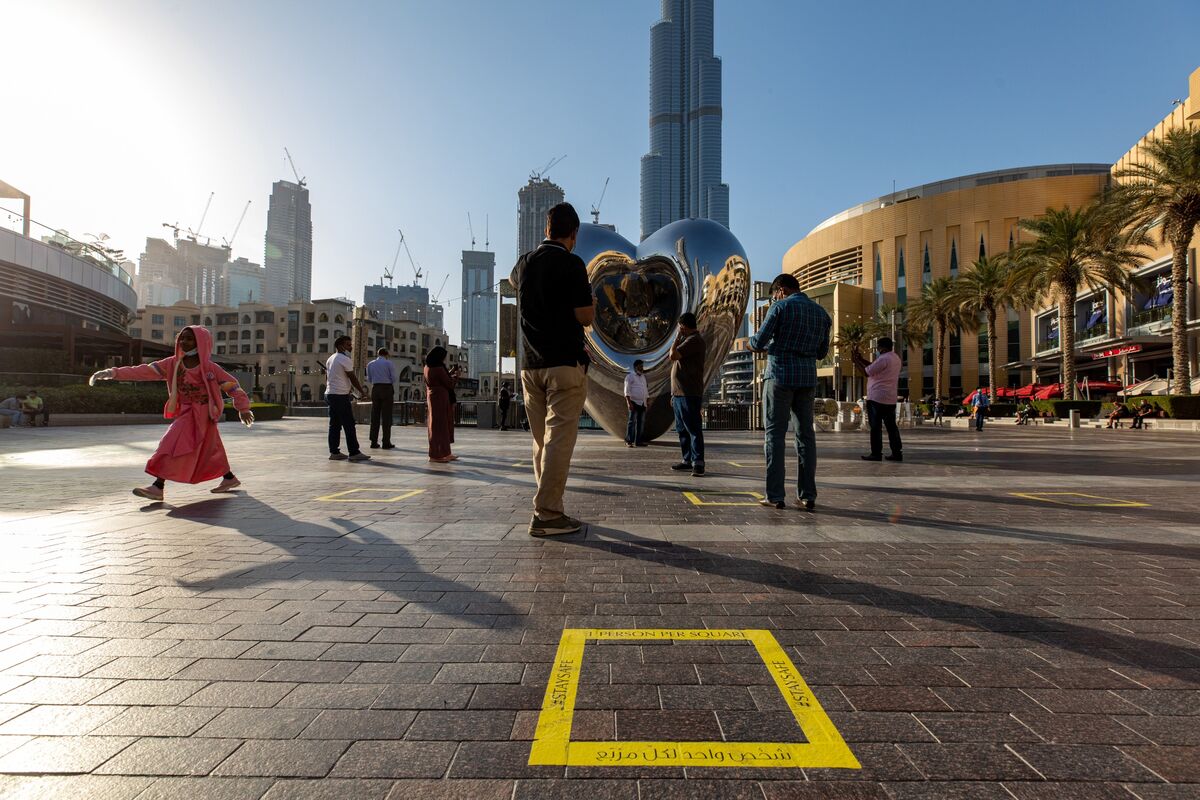 The United Arab Emirates has begun winding down an economic support program launched in response to the coronavirus pandemic as the economy shows signs of gradual recovery, the central bank said in a statement.
The reduced reserve requirements for banks won't change for now and neither will the lower loan-to-value ratio required for first-time home buyers seeking mortgage loans, the bank said. The loan deferral component of the Targeted Economic Support Scheme will expire by the end of 2021 with financial institutions able to carry on tapping a collateralized 50-billion-dirham ($13.6 billion) liquidity facility until the middle of 2022, in line with earlier guidance.