Vancouver author recounts 140 years of real estate horror stories – Vancouver Courier
It's a book chronicling 140 years of real estate calamity, colossal greed and even "skulduggery," yet its name is Land of Destiny.
When explaining the title, author Jesse Donaldson's voice straddles between black humour, disbelief and a faint touch of hopelessness.
Land of Destiny, as it turns out, was how the city was marketed to newcomers in a 1910 magazine clipping.
"It looked no different than the stuff you'd see in real estate brochures today," Donaldson said. "It was fascinating to go back through all of this stuff over 130 years and seeing the same kinds of things being said, not just about affordability, but the rhetoric around the real estate industry."
The recurring themes that pop up throughout Land of Destiny are the worst of the worst: Canadian Pacific Railway (CPR) employees amassing vast wealth through deception and insider trading, outright lies and political corruption spanning decades.
So what's different now?
"I was fascinated by how little things have changed," Donaldson said.
Donaldson's book covers the time period spanning 1862 — the time of the first land sale in the West End — up until Expo '86 with good reason. As Donaldson explains, the forces of corruption and greed that led up to 1986 are still very much at play today.
"Politically, we were naïve at best about what happens when you let rich people do whatever they want, and that's what happened during the recession in the 1980s," Donaldson said. "That's permeated every element of our society here."
It took Donaldson about a year to write and research the book, and when asked for the most obscene nugget of greed he uncovered, he paused.
"That's a competitive category," Donaldson replied.
The 37-year-old settles on the story of how the CPR made its way to Vancouver, despite many believing and investing in the fact that the rail line would end in Port Moody.
According to Donaldson, the skulduggery began in 1881. Word of the line ending in Port Moody got out and investors quickly scooped up and subsequently flipped that land for huge profits.
Angered by the fact that others were making money and not them, CPR officials quickly swooped in and began their backroom dealings with provincial and city officials.
The terminus ended up in Port Moody, but the trunk line — where all the goods and people ended up — was extended to Coal Harbour.
Lies, cover-ups and vast sums of money kept enough mouths shut for the plan to go off without a hitch.
"Nobody saw this coming," Donaldson said. "Suddenly, the CPR built this railway line to Port Moody, everybody was celebrating and then they said, 'Just kidding, we're actually going to keep going.' It ended up in court for years and all the investors in Port Moody lost their shirts and all the friends of the CPR executives made an obscene amount of money."
Donaldson says he's been asked numerous times about how to fix what plagues real estate in Vancouver, to which he responds "the answer is so unsexy."
New policies and regulations around rent controls, better housing projects that serve more people and strong legislation around money laundering and asset disclosure are a good start, Donaldson said.
All three levels of government need to first agree on the scope of the problem, and then collectively act on it.
"The challenges we're facing aren't new, they're just bigger," Donaldson said. "The volume has been turned up and the velocity has gone up but it's all the same kinds of people doing the same kinds of things."
Donaldson's book is available now through Anvil Press. A book launch party is slated for 6 p.m. tonight (Dec. 19) at Resurrection Spirits, 1672 Franklin St.
@JohnKurucz
Why Buying Property in Italy Is Hot Real Estate Trend for Americans and Britons – Bloomberg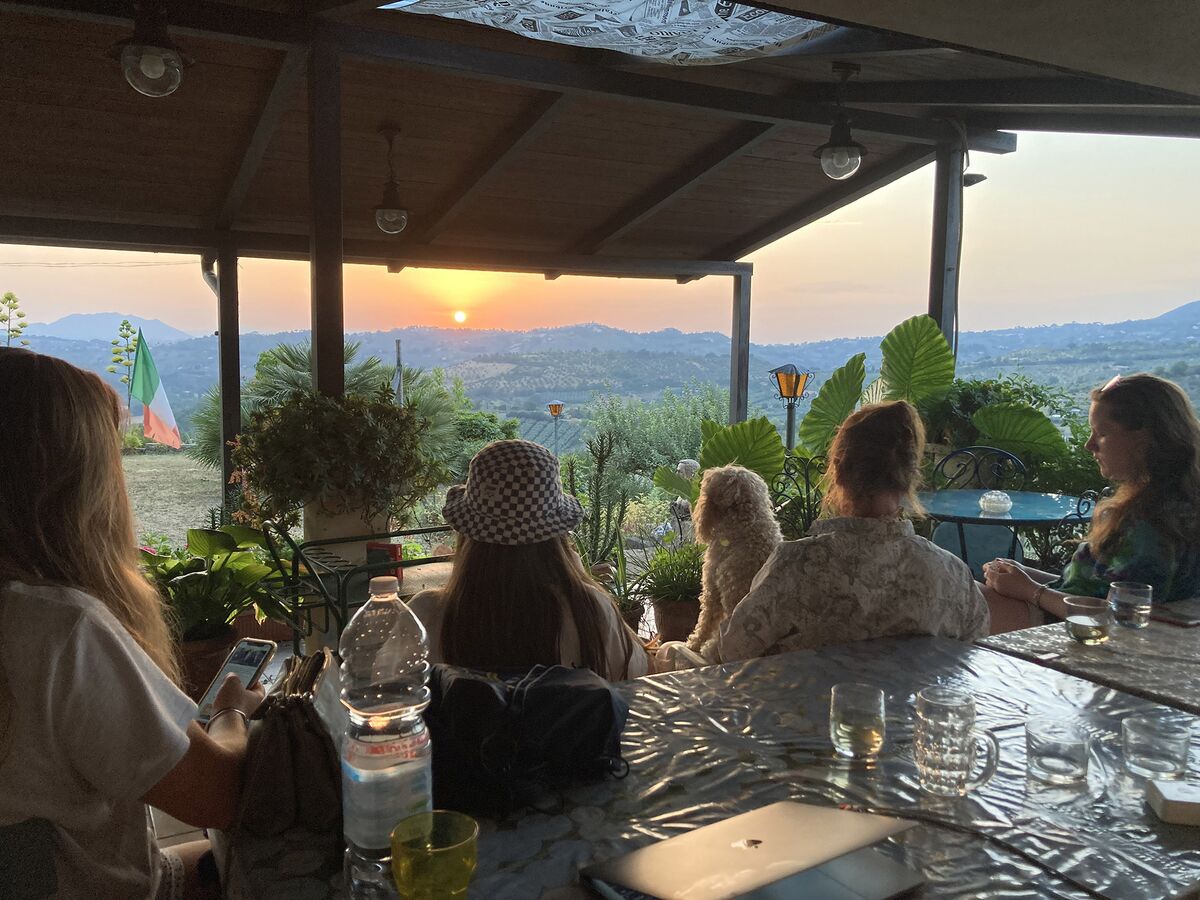 Homes in Italian cities and the countryside have always held an allure for foreign buyers. Now the pandemic is supercharging demand from well-off Americans and Britons.
That's because a range of tax incentives, relatively lower prices and the potential for working remotely has kindled their desire to buy second homes in Italy.
Drexel alum-founded YieldEasy, a marketplace for real estate investors, launches next month – Technical.ly
Drexel University alum Jeffery Gopshtein has worn many hats since he graduated in 2017.
The first in his family to graduate from college, he was inspired by his parents' entrepreneurial ventures. After a stint of founding and running a food truck business at Drexel, he earned his degree in finance and real estate, assuming he'd work on Wall Street. But Gopshtein soon realized through a co-op experience that he wasn't built for staring at spreadsheets.
So he jumped into the traditional side of real estate, getting his license and selling homes, he told Technical.ly. He was intrigued by becoming an investor, and eventually bought his first property, a single family home. But he watched how big the commercial and multi-unit market was growing, and brainstormed a way to get in without a lot of capital.
"There was a real appeal there," Gopshtein said, so he spent time with a development firm. "I watched and learned about all the implications of building urban areas."
He felt there was a hole missing in the real estate market for those who were interested in investing in smaller multi-unit properties. Buildings that host between two and 20 units make up the majority of Philadelphia's apartment buildings, according to Gopshtein, but many real estate agents and buyers stayed away from them. It takes about the same time and energy to sell a property with a few units as one with 40 units, he reasoned. But one of the paychecks is a lot bigger.
Gopshtein began work building an end-to-end marketplace for people buying apartment buildings. The platform sources, analyzes and markets these buildings, and also hosts many of the tools necessary in completing a property sale like title, financing and property management tools. The platform, YieldEasy, will launch next month in Philadelphia.
The company's revenue comes through its tech-enabled marketplace, and both buyers and sellers save money, because the company doesn't have the overhead of traditional brokerage, the founder said. Instead, it charges a flat, 1.5% transaction fee. Gopshtein realizes he's not reinventing the wheel, he said, but creating a set of digital tools for an undeserved market.
"We're not inventing the space, we're digitizing a $13 billion market," he said.
Currently, Gopshtein runs the business with one other person who's working on getting to full-time. The company also has a group of trusted advisors, and has recently raised $100,000 in pre-seed money to get them to the platform's launch and seed round later this year, Gopshtein said.
He foresees expanding next year to other markets that have a similar makeup of these multi-family units, perhaps in Austin or Miami. His main goal is to let people know that if they have a goal of property investing, it's more accessible than they might think. The company will even be considering fractional ownership — where someone puts a partial investment into a property with others — for the future.
"It's very capital intensive, so a lot of people stay in the single family home lane. There's no real seamless way to get into it," the founder said of ownership. "But someone who could buy a $500,000 home could also as easily buy a $500,000 duplex."
-30-
Podcast: Investing in industrial real estate – Real Estate News EXchange
[embedded content]
The Industrial Real Estate Show:
Host Chad Griffiths interviews Logan Hartle, an experienced industrial real estate investor and broker.
They discuss Hartle's background as a residential investor who transitioned into industrial, and also speak about ways investors can find opportunities. As Griffiths notes, perhaps the most impactful point comes at 17:42, when Hartle provides a "great tip" for new industrial investors.