Vancouver posts Canada's lowest commercial property tax rate – Business in Vancouver
Altus Group 2020 Canadian Property Tax Rate Benchmark Report.
The City of Vancouver now has the lowest tax rate for commercial property among major Canadian cities, but Vancouver has shifted the burden to residential real estate, creating the most heavily-taxed homeowners in the country.
With a decrease of 27.9% from 2010, Vancouver posted the largest drop in commercial rates out of 11 cities surveyed by the Altus Group for its 2020 Canadian Property Tax Rate Benchmark Report, released October 26. The 17th annual survey was done in conjunction with the Real Property Association of Canada.
The tax shift is measured by a commercial-to-residential ratio that compares the commercial tax rate to the residential tax rate. For example, if the ratio is 2.50, a commercial property valued at $1 million dollars would incur property taxes 2.5 times higher than an equally-valued residential property.
Because of the pandemic, many cities have shifted the tax burden away from businesses, which resulted in a decrease of the commercial-to-residential tax ratios in 2020.
But Vancouver was particularly aggressive.
Vancouver's commercial-to-residential tax ratio dropped 36.84% in 2020 from a year earlier to a historic low of 2.3. This was the largest decline of all cities surveyed, Altus found. This decrease took Vancouver from the third highest ratio in 2019 to the fourth lowest in 2020.
In comparison, the average national commercial-to-residential tax ratio in Canada is now 2.65, down 6.6% from 2019.
"[This] marks the fifteenth year in a row that Vancouver's commercial rates have gone down. Over the last five years, Vancouver's commercial tax per $1,000 of assessment has dropped 55.3%, going from $15.05 in 2015 to $6.73 in 2020," Altus reported.
The city cannot take full credit for the dramatic cut in commercial taxes. The drop was driven in large part by a B.C. government decision in April to reduce the school tax portion of the commercial tax mill rate (tax per $1,000 of value) by 70% this year as part of its COVID-19 Action Plan.
The tax shift has dinged owners of homes, which remain the highest priced in the country.
Vancouver posted the largest increase in residential tax rates in Canada this year, with a 14.2% increase from 2019, the Altus report reveals. This moved the city's mill rate on a median residential unit to approximately 2.92 this year, from approximately 2.56 in 2019. This increase adds $131 more in property taxes for a median priced home of $1.2 million, according to the City of Vancouver.
Demand fueling Powell River, Sunshine Coast real estate market – My Powell River Now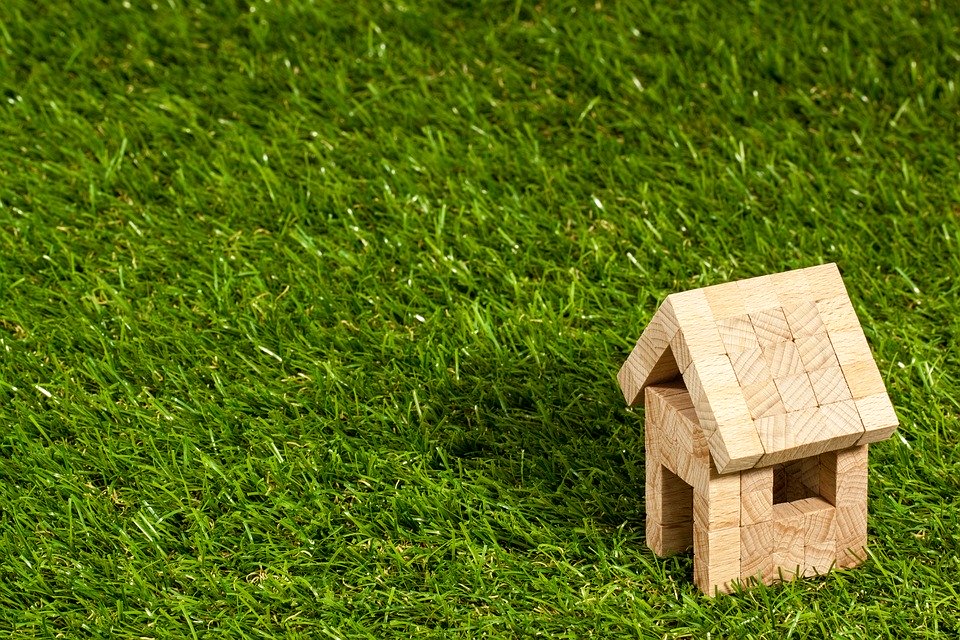 The second wave of COVID-19 hasn't put a damper on Powell River's real estate market.
Powell River-Sunshine Coast Real Estate Board president, Neil Frost, says the region is coming off a record September and October.
"Sales have been very strong the past few months," he added. "November was quite strong as well – we're just waiting for the final numbers on it to come in.
Frost said 50 percent of the buyers are coming from outside of the area with most of those purchasing single family homes.
"So they're becoming residents of Powell River, moving into our community, becoming taxpayers in our community," Frost said.
"COVID certainly has presented challenges in the practice of real estate, but I would say that overall the exodus from the urban areas have definitely put a spotlight on Powell River (and) has benefited our real estate market… definitely our sellers, at any rate."
The biggest challenge facing the local market right now is a lack of inventory.
Frost said there simply isn't enough homes on the market to satisfy the demand. He noted that it's driving prices higher.
Board-wide, the average price of a single-family home was $493,586 at the end of October, which is nearly 10 percent higher than the same time last year.
While the current travel restrictions on the Vancouver Coastal Health region has slowed the market, Frost says they're still seeing competing offers, and "we're experiencing the typical winter slowdown a little bit."
"But we're still seeing a lot of inquiries from out-of-time," he added.
Frost believes the open spaces and lifestyle offered in the qathet Regional District is also a huge draw.
"After the first wave, where people were stuck at home, or stuck in a condo, or cohabiting situation, with no yard, nowhere to go in an urban environment, they look at the big open spaces here, the larger properties, the availability of recreational spaces, and they're getting out of their condo in the city and coming here to a little house and a better living situation."
Frost would like to see more housing and new construction come online in the new year.
"There's still a demand and I expect that to continue into spring, summer of 2021," he said. "Prior to the pandemic we had many people wanting to retire here. We've got all these people that want to come from out of province: buyers from Alberta, buyers from Ontario that haven't been able to or have chosen not to come over the past few months. It's not just the Lower Mainland which is where the majority of our out-of-town buyers are coming from."
Toronto eyes tax on empty homes in bid for real estate revenue – BNN
Toronto is proposing a tax on empty homes as concerns build over speculators' role in driving up housing costs in Canada's largest city.
If adopted, the tax would bring in as much as $66 (US$52 million) million in revenue, assuming 1 per cent of Toronto's housing stock is currently empty and those owners chose to pay rather than rent out their properties, according to a statement on Thursday.
The proposal calls for the levy to be implemented in 2022, part of a bid to free up rental housing in one of North America's tightest markets and generate revenue that could be used for affordable housing.
"We simply can't afford, from the housing supply perspective, to have housing accommodation for thousands of people sitting empty," Toronto Mayor John Tory said in a statement. "You can live in it, you can rent it, but if it sits empty you will pay a tax that helps us build more affordable housing people can live in."
As governments across the world face pandemic-fueled shortfalls, lawmakers are looking at new real estate taxes as way to plug shortfalls. The proposal in Toronto comes after Prime Minister Justin Trudeau said earlier this week that Canada would impose a tax on "the unproductive use" of housing by non-resident foreign owners sometime over the next year.
A recent report from Canada's national housing agency found that a pair of similar taxes by local governments in British Columbia may have caused nearly 9,000 condominiums to be converted to rentals in Vancouver.
While rent has dropped in Toronto in recent months as the coronavirus rattles the economy, the city's rental market remains tight.
In September, the vacancy rate for apartment buildings in the Toronto metropolitan area reached the highest in 10 years, but at 2.4% that's still far lower than New York or San Francisco, expensive U.S. cities that have taken a hit as residents flee for more space in the suburbs.
A report recommending the Toronto levy on vacant homes is scheduled to go to Toronto's executive committee next week.
Real estate group beats prices of luxury mansions with smaller post and beam houses – North Shore News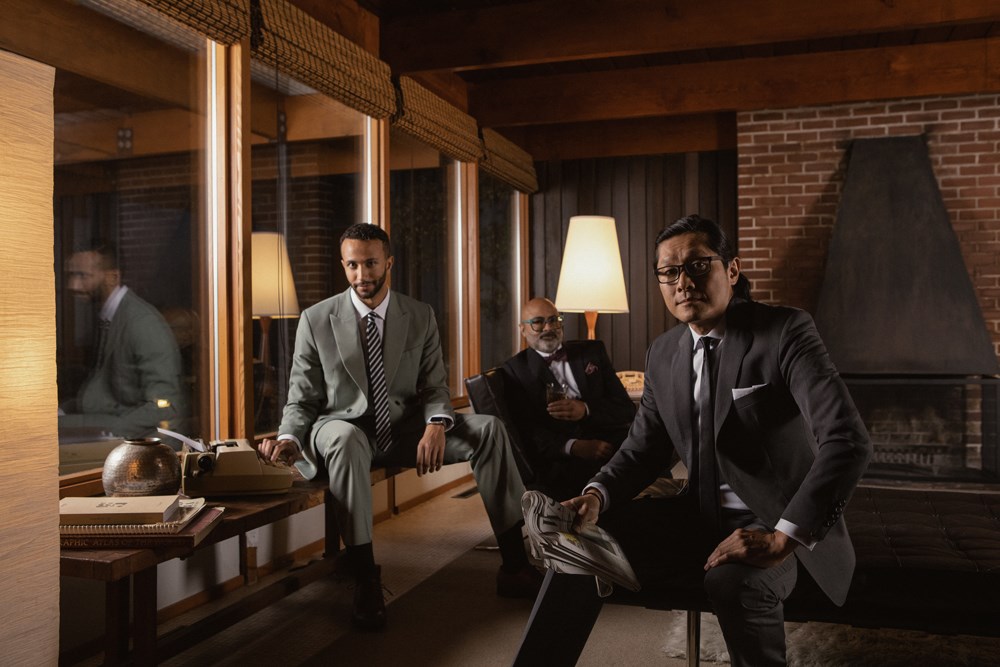 Real estate in Canada's most expensive community isn't usually a David versus Goliath struggle. For decades, West Vancouver real estate has followed a simple rule—bigger is better—10,000 square feet of living space, Swarovski chandeliers and five-car garages.
West Coast Modern Group takes a radically different approach. Using a marketing program that elevates architecturally-designed homes as collectable works of art, the namesake team (Jason Choi, Trent Rodney and Karim Bhatia) markets 60 to 70-year-old homes into hot selling properties that can out-price even brand-new luxury spec builds.
"Vancouver used to be about big shiny monster houses breaking sales records. We just proved David can win against these Goliath mansions, " says Rodney.
Case in point, the custom Sea Ranch house in West Vancouver. This lovingly-restored A-frame was originally designed by architect Barry MacLeod in 1970 as an homage to iconic homes built on the coasts of California, almost three hours north of San Francisco.
When marketing such one-of-a-kind properties, it can be challenging for Realtors ® to attract the right buyers who value these homes. Given today's penchant for gaudy faux Georgian or Tudor homes that dominate an entire building lot, it's easy for realtors to tell clients that their homes are "lot value only," and much of the time, assessment values reflect that.
When Sea Ranch owners, Steve and Sarah, planned on selling, they expected that it would command around $2.8 million, an identical price to a similar-size Colonial that had just sold across the street. The customized marketing campaign created by the West Coast Modern Group illuminated how living in a smaller, sensitively designed space integrated into the natural landscape could live better than a spec house that maximizes it's buildable envelope.
The group then reached out to an international network of design aficionados and eventually sold the 3,000 sq. ft. property to a Manhattan buyer for $3.5 million—a premium over a brand new 6,000 sq. ft. luxury mansion that just sold across the street.
"I've always told people that our client base doesn't want these big bloated houses, and I'm not sure if people believed me. I'm excited to announce that for the first time ever, we've beat out the sales price of a brand new luxury mansion with one of our smaller West Coast moderns that's half the size. It's exciting," says Rodney, a listing agent for the property.
The West Coast Modern Group is Vancouver's only dedicated real estate team for architectural houses.
Discerning home buyers from around the world appreciate what makes the West Coast special. From Horseshoe Bay to Deep Cove, mid-century modern homes are finally coming into their own, thanks to sellers who care and buyers who appreciate timeless design, creative landscaping and unbeatable views.
"Few real estate agents authentically understand the world of architect-designed homes. We don't do cookie-cutter subdivision homes or faux-chateaux. When you contact us, we will share your architectural gem to the world and help put Vancouver on the map. That's the West Coast Modern Group advantage. Trust us to gain a premium price for your listing," says Rodney.