Vancouver real estate: $5.8 million cut off price of $29.9 million home on same block as Chip Wilson's mansion – The Georgia Straight
Buyers always want a discount.
The bigger the markdown, the happier a purchaser gets.
As far as price cuts go, the discount now offered on a multi-million-dollar home in Vancouver may be hard to beat.
As of the morning of August 21, the residence at 3019 Point Grey Road was listed for $35,880,000.
It was the most expensive home on sale across Canada on that particular day and time.
The 6,857-square-foot residence is located on the same block as the priciest home in B.C.
That home is owned by Chip Wilson, founder of the athletic apparel company Lululemon.
Wilson's mansion had a 2020 assessment value of $64,946,000 as of July 1, 2019.
Now going back to 3019 Point Grey Road, British newspaper The Sun reported last January that Meghan Markle, Duchess of Sussex, was interested in the home
"It would be perfect for her, Harry and little Archie," the paper quoted a property agent.
The Sussexes are now living in Los Angeles, and 3019 Point Grey Road is still looking for a buyer.
Based on tracking by Zealty.ca, a real-estate information site owned by Holywell Properties, the price has been reduced to $29,999,000 as of September 30.
This means a discount of $5,889,000.
B.C. Assessment appraised the 3019 Point Grey Road at $20,678,000. This 2020 assessment reflects the property's value as of July 1, 2019.
The home features six bedrooms and five baths.
The listing is by realtor Daniel Tan of Angell, Hasman & Associates Realty Ltd.
E-commerce drives demand for warehouse real estate in Edmonton – CBC.ca
The rise in online shopping during the pandemic, coupled with consumers who want to get purchases in their hands quickly, is giving a bump to warehousing real estate in Edmonton.
Commercial Realtors are seeing an increased demand for the buildings required to store and distribute online purchases, and that demand is only predicted to increase, Zeshan Qureshi, associate partner at Cushman and Wakefield, told CBC Radio's Edmonton AM.
"Consumer trends have been shifting for the last number of years to more online, and we're seeing that COVID may have sped up some of those processes," Qureshi said.
A Statistics Canada report found that overall retail sales declined by 17.9 per cent between February and May, while online shopping doubled during that same time period.
The pandemic created a new demand for products people would not normally have purchased online, said Qureshi.
Examples include tools to tackle home renovation projects, gym equipment when fitness facilities closed, and boxed meal delivery when restaurant dining is off the table.
Edmonton AM5:35Edmonton's booming demand for warehouse space
The rise of Amazon hasn't helped most businesses, except for one industry. We'll talk about Edmonton's growing demand for warehouse space. 5:35
There's also been a boost in more direct pandemic supplies, which require warehousing, he said.
"There was a huge rush for producers to make cleaning supplies and PPE, COVID testing, future vaccines, all those things need to get housed somewhere and, eventually, make their way to consumers," said Qureshi.
Part of the increased demand for warehouse space in Edmonton is fuelled by the promise of quick delivery. You need a warehouse nearby to do that, Qureshi said.
"The consumer expectation is not only is it going to get delivered to me, but we know how it is, a week or two weeks seems like a long time. I'd prefer to have it in two days," Qureshi said.
Filling the energy gap
The demand for warehousing in Edmonton and area comes as demand from other commercial tenants, such as restaurants, offices and retail, drops off.
Office vacancy remains high in Edmonton, hovering around 19 per cent, according to a recent report from commercial real estate company CBRE Canada.
Kris Augustson, vice-president of leasing and land sales for Remington Development Corporation, said the increased demand for warehouse space related to e-commerce could help to fill some of the light industrial real estate vacancies left by shuttered energy companies.
"Our traditional energy sector users are starting to scale back. We're seeing a decline in demand in that market," Augustson said. "However, we've been able to fill that with users who might not have been in the market over the last three years, by going to the e-commerce side of things."
Remington Development Corporation's biggest project is Discovery Business Park, on Highway 2 just north of the Edmonton International Airport. It offers a mix of light industrial, commercial and business park space.
Amazon is one of the biggest tenants in Discovery Business Park, with a 115,000 square-foot building on 21 acres, said Augustson. While the Amazon deal was finalized before the pandemic, in February 2020, Amazon started operations there in August.
Amazon also opened its fulfilment centre in Nisku in August, a massive one-million-square-foot facility, where staff pick and ship orders.
Lots of companies are circling the market, looking at available real estate, but lacking confidence to do deals, Augustson said.
However, he thinks industrial real estate, buoyed in part by the growing e-commerce sector, might be in a better position than other sectors in the years to come.
"It will be an interesting couple years," he said. "No one has a crystal ball, for sure, but I do think industrial, long term, will weather the storm fairly well."
Real Estate Token Contracoin to List on ProBit Exchange – The Tokenizer
Global real estate token project Contracoin has announced that it will be listing its native token CTCN on popular global digital asset trading platform ProBit.
"We are happy to onboard the Contracoin token (CTCN) to the ProBit trading platform," says Ronald Chan, CEO of ProBit Exchange. "It is exciting to see blockchain technology being used in real estate and we are happy to support Contracoin in an emerging industry for which we see huge upside potential."
Disrupting a USD 228 Trillion Global Real Estate Market
Real estate is one of the largest alternative asset classes with the total global real estate market estimated to be about USD 228 trillion. The past couple of years has seen the concept of real estate token is gaining momentum in many regions around the world.
"Raising capital by utilizing blockchain technology to issue tokens democratizes the whole process of buying and selling real estate," states Barry Lipscombe, CEO of Contracoin. "Removing traditionally high barriers to entry as well as intermediary fees for real estate, tokenization is an extremely attractive concept. We are happy that ProBit, a fast-growing crypto exchange that garners a Top 10 ranking in Korea, is supporting Contracoin and look forward to a successful listing partnership!"
Designed to Streamline Overseas Property Transactions
Contracoin is a global real estate blockchain platform which allows property investors anywhere in the world to invest and benefit from the international real estate market.
The ERC-20 Contracoin token (CTCN) is designed to streamline overseas property transactions and overcome challenges in cross-border remittances. Eliminating complicated banking processes and excessive fees, CTCN transactions will speed up fund transfers, reduce costs and remove restrictions associated with cross border transfers. The ultimate aim is to empower Contracoin investors by enabling them to purchase real estate globally using CTCN for up to 100% of the selling price.
Leveraging blockchain technology and smart contracts to get rid of manual errors, Contracoin ensures that transactions will be secure, transparent and immutable.
Backed by a Global Barter Network and a Team of World-Class Professionals
The strength of the Contracoin marketplace lies in its extensive database of more than 200,000 global merchants through Contracoin's parent company, Contracard and its Virtual Barter network. 65% of Fortune 500 companies are included in Contracard's global trade exchange network, which will aid in the drive to mass adoption of the Contracoin tokens.
Furthermore, the team of Contracoin consists of world-class professionals who specialize in real estate, blockchain technology, finance, legal, marketing and IT development.
Trading on ProBit Exchange Soon
Currently trading on crypto exchanges CoinBene and P2PB2B, CTCN will soon be available on ProBit.
Launched in 2018, the ProBit platform presently provides four hundred tokens for trading in seven hundred markets with 800,000 monthly active users. ProBit has 50 million combined monthly visitors on Coingecko and Coinmarketcap, a testament to why the exchange features amongst the most popular global digital trading platforms in terms of real website traffic and volume.
The details for the CTCN token listing on ProBit Exchange are as follows:
Deposits: 13:00 (KST), October 21, 2020
Trading: 13:00 (KST), October 22, 2020
Withdrawal: 13:00 (KST), October 21, 2020
Trading Pair: CTCN/USDT
With more trading promos and other details on the way, the community should stay tuned to Contracoin's official social channels for the latest announcements of the CTCN token listing on ProBit.
Related Articles:
Real Estate Tokenization for Dummies
HashCash to Help Leading Singaporean Firm with Real Estate Tokenization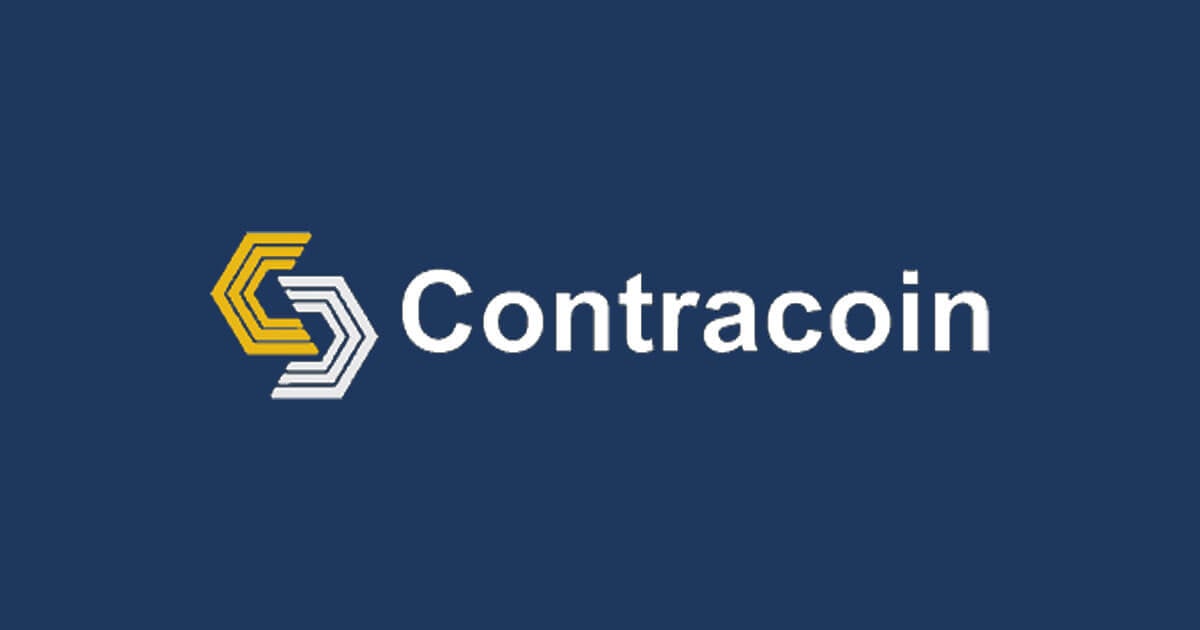 Canada real estate: RBC Economics housing report notes condo prices stuck in a rut – The Georgia Straight
A recent housing report by RBC Economics states that prices of condo properties haven't been seeing much action.
"Condo prices, in fact, have already stagnated over the past six months both at the national level…," bank economist Robert Hogue wrote.
According to Hogue, this is happening as well in "some of Canada's largest markets (including Vancouver, Toronto and Hamilton)".
"This contrasted with a solid 7.3% increase for single-detached homes nationwide over that period," Hogue also noted.
Hogue's observation about condo prices form part of his October 15, 2020 report about the performance of the real-estate market for September.
Hogue noted that the benchmark price of homes in Canada increased 10.3 percent year-over-year in September.
That was the "first time it's been in double-digits in three years".
"The strength was generally concentrated in single-detached homes," Hogue wrote, adding that the benchmark price for this type of home rose 12 percent year-over-year last month.
"This was almost double the 6.2% rate for condo apartments," the RBC economist wrote.
In some markets, the picture has not been good.
"Condo prices have flattened in Vancouver, Toronto and Hamilton relative to pre-pandemic levels," Hogue wrote.
In a previous report on September 30, Hogue wrote that the "impact of COVID-19 on the housing market is complex".
"The bottom line is we expect condo prices to weaken in larger markets next year…," Hogue predicted.
In September 2020, the benchmark price of a condo property in areas covered by the Real Estate Board of Greater Vancouver was $683,500.
This represents a 4.5 percent increase from September 2019, and a 0.3 percent decrease compared to August 2020.
In areas under the Fraser Valley Real Estate Board, the benchmark price of a condo in September was $436,900.
The number represents a 0.1 percent per cent drop compared to August 2020, and an increase of 4.7 percent compared to September 2019.
In Victoria, the benchmark price of a condo in September 2019 was $512,500.
Last September, the value for the same condominium decreased by 0.4 percent to $510,600.
The figure also represents a 0.6 percent drop from the August 2020 value of $513,900.