Vice C.E.O.'s Departure Signals Fallen Hopes for Digital Media – The New York Times
Nancy Dubuc is leaving the media company, which is exploring a sale of some or all of the business, after nearly five years there.
When Vice Media named Nancy Dubuc as its new chief executive in 2018, her contract hinted at one of her missions. Sell the company — at the time a darling of the media industry — and she could cash in on a big stock grant, according to a copy of the contract obtained by The New York Times.
So far, that hasn't come to pass. On Friday, Ms. Dubuc said she was leaving Vice, which investors expect is worth far less than before she took over.
Just a month ago, Ms. Dubuc announced publicly that the company was for sale. No deal has materialized yet.
Her unexpected departure — her last day is Friday — and Vice's struggles in recent years, highlight the fallen fortunes of a group of digital media companies that not long ago was talked about as the future of the industry.
Vice, which was hailed as a new-media colossus at the height of its eye-popping valuation of $5.7 billion, has been written down by some of its initial backers, including Disney. The company has debts piling up, and it is now expected to sell for far less than that sky-high valuation.
A person with knowledge of the sales process said that bids to acquire Vice were due soon, and that the company would likely sell within the next 60 days.
Other top digital media companies, such as BuzzFeed and Vox Media, have had similar setbacks. Investor enthusiasm has waned as those companies have struggled to live up to some of their lofty ambitions, digital advertising shifted increasingly to tech giants like Alphabet and Meta, and legacy media companies began focusing on catching up to streaming giants like Netflix.
"The market has corrected back to the basics," said Keith Hernandez, a former BuzzFeed executive who is a co-founder of the digital consultancy Launch Angle. "Potential and promise have gave way to profit margin and efficiency. Sexy just doesn't sell."
In a note to the staff on Friday, Ms. Dubuc said that although Vice faced business headwinds, the company had become less reliant on advertising during her tenure and had made strides to become more financially independent.
She also nodded to other improvements under her leadership, including creating a more inclusive workplace environment. Ms. Dubuc joined Vice shortly after investigations into the company's culture, including by The Times, revealed incidents of sexual harassment against women who worked for the company.
"I know you are among the most resilient, creative and determined talent in the business, and your futures are bright and hopeful," Ms. Dubuc wrote in her email. "Remember what I try to remind you, and that is to appreciate how far you've come."
Reached by phone on Friday, she declined to comment further.
In a statement, Vice's board said Ms. Dubuc had joined the company during a critical period and "positioned the company for long-term success," adding that Vice would soon announce new leadership for the company.
Vice declined to comment on its boardroom deliberations.
Ms. Dubuc replaced Shane Smith, a founder of Vice, who had struck a series of deals that drove the company's valuation ever higher but left it with onerous financial obligations to its increasingly anxious investors, who were antsy for an exit.
There was a major point of tension at the beginning of Ms. Dubuc's appointment.
In March 2018, Vice's board of directors gathered over teleconference in a special session to select its new chief executive, according to a copy of the minutes of the meeting obtained by The Times and two people with knowledge of the board's deliberations. Mr. Smith, a board member, told other directors that leaks to the press were forcing the company to speed up some of its decision-making.
In addition, Kevin Mayer, a board member who was then a high-ranking executive at Disney, expressed frustration that he did not know about Ms. Dubuc's potential hiring until it had reached the final stages. Disney had an ownership stake in Vice and A&E Networks, where Ms. Dubuc was chief executive.
Still, the board approved Ms. Dubuc's hire, expressing optimism that an experienced executive with her track record could address the cultural issues at Vice and improve its financial performance ahead of a potential sale. Mr. Mayer, who was irate, abstained from the vote.
As part of her contract, Ms. Dubuc was granted tens of thousands of shares in Vice, according to the copy of her contract. Because the company is private, selling shares can be a cumbersome process. The shares would be easier to cash in if the company sold or went public. Stock grants are a common incentive offered to employees at start-ups. Ms. Dubuc was also given an annual salary of more than $1.5 million and a hefty sign-on bonus, according to the copy of her contract.
In the years since Ms. Dubuc joined the company, it has struggled to reach sustained profitability. Last year, the company missed its revenue target of roughly $700 million by about $100 million. Many of Vice's biggest backers, which included Disney and A&E Networks, are no longer expecting to turn a profit on the investments they made in the company.
In an interview last month about plans to sell some or all of the company, Ms. Dubuc said Vice would break even in 2023.
At the time, she said the company had been facing serious problems when she arrived, noting that it was "unclear whether the company could survive."
Home Office delays Windrush grants amid row over social media posts – The Guardian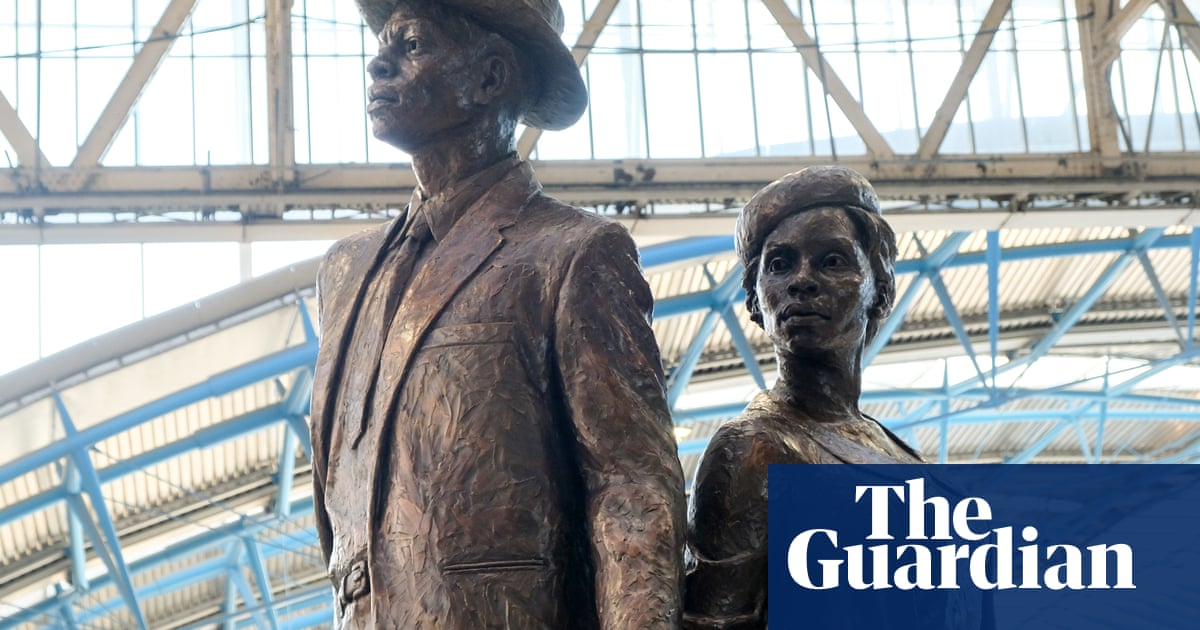 The Home Office has decided not to award £150,000-worth of grants to Windrush community organisations, amid internal disagreement about whether funds should be given to groups that have expressed criticism of the government on social media.
In December, civil servants approved applications from 15 organisations to receive about £10,000 of funding each from the Windrush community engagement fund, a grant established in the wake of the 2018 citizenship scandal.
However, their decision was blocked by the home secretary's private office, because advisers were concerned that two of the groups approved for funding had retweeted posts expressing criticism of the Home Office.
The Windrush National Organisation, the UK's largest Windrush community organisation, and the University of Leicester Pro Bono clinic, working with the Highfields community centre, both had their grant approval questioned.
Discussions over whether or not they could be removed from the recommended list caused a long delay to the grant process, and eventually the department had decided to scrap the allocation of the fund for 2022-23, a Home Office source said.
The source said there was nothing abusive in the contentious tweets, which consisted of retweeted articles from the Guardian and the Independent covering government immigration policy and pieces highlighting issues around race.
The Windrush community engagement fund was set up to support community groups to raise awareness of the government's compensation and documentation scheme, and of the Home Office's other initiatives to support those affected by the department's Windrush errors, which led to thousands of legal UK residents being mistakenly classified as immigration offenders.
Applicants to the cancelled fund received letters from the Home Office stating: "We are writing to inform you that we are unfortunately withdrawing the competition for this financial year and no funding will be awarded.
"Unfortunately, we have experienced delays with our internal assessment of the latest community engagement fund (CEF) bids leaving successful applicants very little time to spend money before the end of the financial year."
The letter added: "We will relaunch the competition next financial year. We know this is disappointing news."
Asked at a public meeting last week about the decision not to distribute £150,000-worth of grants, Angela Wilson, a Home Office civil servant and head of the Windrush external engagement team, said: "This was to do with internal problems with our assessment criteria."
Applicants to the fund responded with frustration at the time wasted in submitting applications for small grant allocations that were then not distributed.
The source said the eligibility criteria were likely to be rewritten for next year, to request that applicants be prepared to "work constructively" with the Home Office.
Bishop Desmond Jaddoo, the chair of the Windrush National Organisation, was unaware of the context behind the cancellation of the 2022-23 grants. He said his organisation had had a constructive working relationship with the Home Office to date.
"Community-led engagement is intrinsic to righting the wrongs of the Windrush scandal and any available community engagement fund must be timely and commensurate to support the much-needed engagement requirements across the affected diverse communities in the UK and abroad," he said.
Laura Bee, from the Leicester University Pro Bono clinic, which assists people to make applications to the Windrush compensation scheme, said she had not been told anything about the background to the "disappointing" decision to cancel the fund allocations for last year.
Her organisation had not put anything on social media about Windrush, but the Highfields community centre, where they were planning to hold events, and with whom they had submitted a joint application, had occasionally retweeted articles about Home Office policy.
"Our clinic is well-placed to raise awareness about the compensation scheme and help potential claimants to access the scheme. Our student advisers really value the opportunity to carry out this important work," she said.
A Home Office spokesperson said the decision to withdraw the fund had been taken due to "internal delays", and that the scheme would be relaunched in the new financial year. "We continue to provide comprehensive engagement and information to organisations to enable them to support affected individuals," the spokesperson said.
Media Advisory – Governor General to meet with the President of the United States – Yahoo Canada Finance
OTTAWA, ON, March 21, 2023 /CNW/ – Ontario–Her Excellency the Right Honourable Mary Simon, Governor General of Canada, will welcome the Honourable Joe Biden, President of the United States, on Thursday, March 23, 2023, at 6:25 p.m., at the Canada Reception Centre at the Ottawa MacDonald-Cartier International Airport. The Governor General and Mr. Whit Fraser will then meet with President Biden and Dr. Jill Biden, First Lady of the United States.
| | |
| --- | --- |
| Date: | Thursday, March 23, 2023 |
| Time: | 6:25 p.m. (EDT) |
| Location: | Canada Reception Centre at the Ottawa MacDonald-Cartier International Airport |
Notes for media:
All media must be accredited with the Parliamentary Press Gallery.

Photos of the meeting taken by the Governor General's official photographer will be made available upon request.
Stay connected:
Follow GovernorGeneralCanada on Facebook, Instagram, Twitter and YouTube.
SOURCE Governor General of Canada
View original content: http://www.newswire.ca/en/releases/archive/March2023/21/c8738.html
War Made Easy: Norman Solomon on How Mainstream Media Helped Pave Way for U.S. Invasion of Iraq – Democracy Now!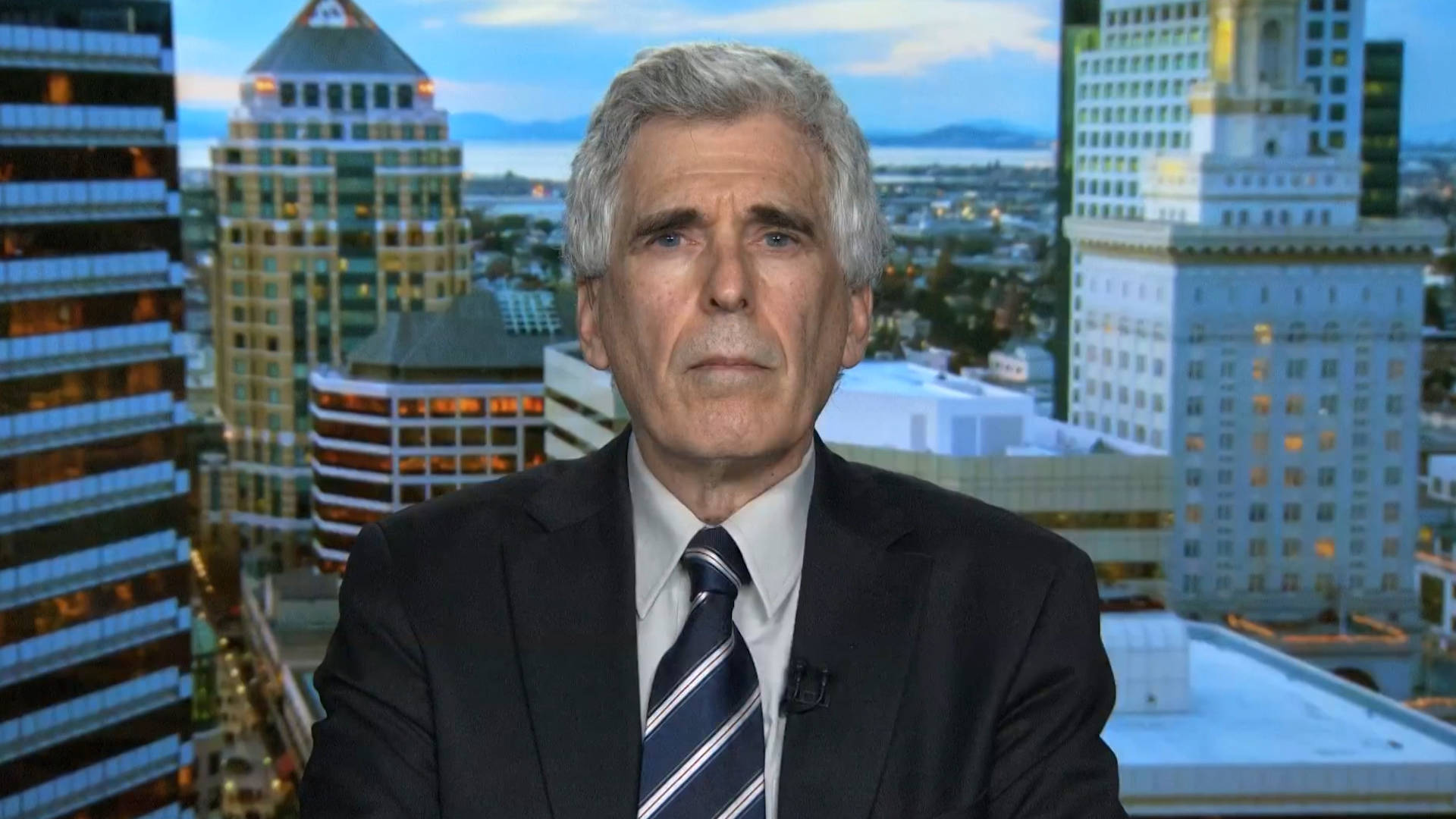 As we continue to mark the 20th anniversary of the U.S. invasion of Iraq, we look at how the corporate U.S. media helped pave the way for war by uncritically amplifying lies and misrepresentations from the Bush administration while silencing voices of dissent. Longtime media critic Norman Solomon says many of the same media personalities and news outlets that pushed aggressively for the invasion then are now helping to solidify an elite consensus around the Ukraine war. "In the mass media, being pro-war is portrayed as objective. Being antiwar is portrayed as being biased," he says. Solomon is author of War Made Easy: How Presidents and Pundits Keep Spinning Us to Death and the forthcoming War Made Invisible: How America Hides the Human Toll of Its Military Machine.