Which Media Benefitted From The Trudeau Government's Covid-19 Funds?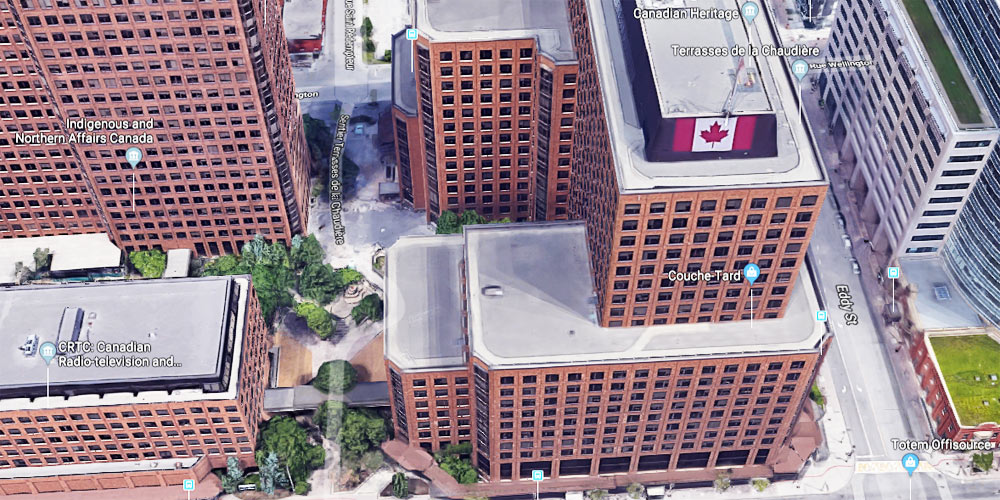 Publications such as Maclean's, The Logic, select Postmedia and Black Press papers, Daily Hive, and The Epoch Times benefited from emergency funding the Trudeau government has provided during the COVID-19 pandemic. But the news outlets that received the latest round of tens of millions of dollars in 2021 emergency funding have not been disclosed to the public. The funding initiatives add to other government funding pools some of the recipients were already benefiting from.
An emergency relief fund was created in 2020 near the beginning of the pandemic that gave over $60 million to Canadian outlets. The amounts given out last year were disclosed, and some of the larger payouts are highlighted below. (The full list is provided at the bottom of this article). In late June, a month and a half prior to the current Canadian election being called, the Ministry of Heritage announced a new "Recovery Fund," giving away over $30 million.
The ministry did not answer questions about the identities of the recipients of the most recent funds.
Per a July letter to the Commons Heritage Committee first reported by Blacklock's, Minister Steven Guilbeault said the funding was intended to help news outlets give readers the "timely information they require from their government."
Some of the news outlets receiving funds in 2020 took as much as a 75 per cent wage subsidy for employees by claiming the Canada Emergency Wage Subsidy (CEWS). Eligible employees were provided with a wage subsidy of 75 per cent under the CEWS, up to a maximum benefit of $847 per week. The CEWS is continuing to give financial relief to businesses until October. The CEWS registry discloses recipients but does not make public the total amount of money that companies receive.
As a Canadian business eligible for the wage subsidy program, Canadaland registered for the CEWS, but has a policy of not applying for any media-specific programs.
Canadian journalism historian Marc Edge believes the hundreds of millions of dollars in federal funding for Canadian journalism since 2019 compromises the fourth estate's independence in covering government.
"Hardly any media are reporting on all of the press bailouts … or on the fact the opposition leader has promised to cancel the $595 million bailout," said Edge. "This is starting to smell very bad indeed. Canadians are not stupid."
Maclean's received $313,000 from the emergency fund last year. Maclean's claimed the CEWS and received its annual Canadian Periodical Fund (CPF) grant of about $1.3 million.
"Like most Canadian businesses, Maclean's experienced huge challenges during the pandemic," said St. Joseph Communications (SJC) Media content and creative vice-president Maryam Sanati. "We are enormously grateful for the support of Canadian Heritage and the Canadian Periodical Fund, which allowed us to continue our work."
Five of SJC Media's other publications [Canadian Business, Flare, Chatelaine (English), Chatelaine (French), and Today's Parent], received a combined total of $700,267 from the 2020 emergency fund. These publications accessed $2.1 million under the CPF. SJC Heritage, separate from its registration of CEWS for Maclean's, registered for the wage subsidy program.
Some news outlets that took funding from this emergency fund are designated as Qualified Canadian Journalism Organizations (QCJOs), which allows news outlets to claim the media bailout funding started in 2019. QCJOs can apply to receive the Canadian journalism labour tax credit for their subscriptions to be eligible for the digital news subscription tax credit, and, if they are a non-profit, for "qualified donee" status as a registered journalism organization, which means they can issue tax receipts for donors.
Black Press received $183,265 that was split between 30 news outlets and $5 million distributed to 48 news outlets from a second phase of the emergency fund. The Lake Cowichan Gazette (a news outlet affiliated with Black Press) claimed the CEWS, but it appears none of its other publications did.
Earlier this year, a story in Canadaland found Black Press updated a story after it had been published without issuing any corrections, and former journalists working for the conglomerate described it as an understaffed content mill.
Postmedia had $355,871 given out to 21 news outlets and $946,140 provided to 27 news outlets in a second phase. This conglomerate had select news outlets eligible for tax credits under the media bailout.
Ming Pao Newspapers had $928,510 distributed to 10 news outlets and $111,010 was provided to six news outlets in a second phase. A report from the Center for International Media Assistance in 2013 found Ming Pao attempts to accommodate Chinese Communist Party sensibilities.
Sing Tao Newspapers had $199,192 split between two news outlets. Sing Tao claimed the CEWS. This conglomerate publishes consistent pro-CCP stories.
Another large 2020 emergency recipient was the Epoch Times, at $455,097. The Epoch Times claimed the CEWS. The Epoch Times is affiliated with the Falun Gong, a Chinese religious movement the CCP claims is a cult, and this news outlet has spread COVID-19 misinformation and conspiracy theories.
The Daily Hive received $553,903 of the 2020 emergency fund. This news outlet took the CEWS.
The Logic received $218,049 of the 2020 emergency fund. David Skok, the editor-in-chief at the Logic, first opposed the media bailout, but shifted his position because he did not want competitors accessing government funds to have an unfair financial advantage. The Logic claimed the CEWS and is eligible for tax credits under the media bailout.
"The Logic was founded on the belief that journalistic independence comes from financial independence," said Skok. "As I wrote in a 2018 column, if we don't apply for government grants available to the company, we are putting the Logic at a severe disadvantage in retaining talent and securing investment in a marketplace distorted by government and big tech intervention that rewards incumbent firms."
Daniel Savoie, a spokesperson at the Ministry of Heritage, said the objective of the emergency fund is to provide additional relief to organizations struggling with operation viability because of the pandemic. The ministry published guidelines for news outlets containing eligibility criteria. Any news outlet that met this criteria could receive funding.
"A free and independent press is a cornerstone of democracy," said Savoie. "It is important that Canadians continue to have access to a variety of news sources and that the broadcasting system is an important source of news for many Canadians."
Overstory Media Group (OMG) is a digital news company that has found success with newsletters covering local issues in cities, such as Capital Daily in Victoria. OMG is expanding and aiming to have a roster of 250 employees and 50 news outlets across Canada by 2023. OMG covers news in the same local markets as some of the newspaper chains receiving the media bailout and the emergency fund, such as LMP Publication Partnership's news outlet Burnaby Now receiving $196,400 in the same local market as OMG's Burnaby Beacon. (OMG is a venture of Andrew Wilkinson, whose foundation is an investor in Canadaland.)
"We're building media outlets in these communities because we've heard there is a need for local reporting that is actually local, and not a repeat of a press release or syndicated content," said OMG CEO and former co-owner and editor-in-chief of Daily Hive Farhan Mohamed. "We don't see ourselves as a competitor to the legacy news conglomerates in place, rather a resource filling a gap in these communities."
Mohamed also said he has no issue with Canadian media looking for government support, but that the funding should go directly to journalism and the process should be "fair and equitable."
The Trudeau government's 2020 emergency cultural fund — officially titled the Emergency Support Fund for Cultural, Heritage, and Sport Organizations — was distributed in two phases.
Phase One used a formula-based top-up funding to recipients of the Aid to Publishers (ATP) component of the CPF, which many of these print publications accessing the emergency fund were collecting in annual grants. There were 572 periodicals given a total of $15.4 million. Phase Two of the Emergency Support Fund provided a formula to reward investment in editorial content to assist free, digital, and small circulation magazines and community newspapers that do not receive funding from ATP. There were 792 recipients funded at about $45 million.
In the last two previous elections, the Liberals committed to supporting the media industry. The 2015 Liberal election platform promised the party would reverse cuts former prime minister Stephen Harper made to CBC/Radio-Canada, and once in power, the Trudeau government renewed $150 million in annual funding. In 2019, in the leadup to that year's election, the Liberals unveiled a $595 million bailout for select news outlets.
In the 2021 election, the Liberal Party of Canada has promised that if re-elected, they would introduce legislation in their first 100 days to require social media platforms like Twitter and Facebook to give revenue to designated news outlets for users sharing content.
Conservative Party Leader Erin O'Toole said that if his party wins power, he will end the media bailout.
The New Democratic Party of Canada has promised to extend support to Canadian media to assist them in making a digital transition.
"In the short term, it may have saved or created a few media jobs and thus boosted journalism, but only at the cost of credibility," said Edge. "Many Canadians now think the press has been bought off by the Liberals."
Top image: a Google Maps rendering of the Department of Canadian Heritage headquarters in Gatineau.
Why one county is suing social media companies – CNN
One mother in Bucks County, Pennsylvania, said her 18-year-old daughter is so obsessed with TikTok, she'll spend hours making elaborate videos for the Likes, and will post retouched photos of herself online to look skinnier.
Another mother in the same county told CNN her 16-year-old daughter's ex-boyfriend shared partially nude images of the teen with another Instagram user abroad via direct messages. After a failed attempt at blackmailing the family, the user posted the pictures on Instagram, according to the mother, with some partial blurring of her daughter's body to bypass Instagram's algorithms that ban nudity.
"I worked so hard to get the photos taken down and had people I knew from all over the world reporting it to Instagram," the mother said.
The two mothers, who spoke with CNN on condition of anonymity, highlight the struggles parents face with the unique risks posed by social media, including the potential for online platforms to lead teens down harmful rabbit holes, compound mental health issues and enable new forms of digital harassment and bullying. But on Friday, their hometown of Bucks County became what's believed to be the first county in the United States to file a lawsuit against social media companies, alleging TikTok, Instagram, YouTube, Snapchat and Facebook have worsened anxiety and depression in young people, and that the platforms are designed to "exploit for profit" their vulnerabilities.
"Like virtually everywhere in the United States now … Bucks County's youth suffer from a high degree of distraction, depression, suicidality, and other mental disorders, caused or worsened by the overconsumption of social media on a daily basis, which substantially interferes with the rights of health and safety common to the general public," the lawsuit alleged.
The lawsuit, which was filed in California federal court, said "the need is great" to continue to fund mental health outpatient programs, mobile crisis units, family-based mental health services, and in-school mental health programming and training to address the mental health of young people. Bucks County is seeking unspecified monetary damages to help fund these initiatives.
Bucks County is joining a small but growing number of of school districts and families who have filed lawsuits against social media companies for their alleged impact on teen mental health. The unusual legal strategy comes amid broader concerns about a mental health crisis among teens and hints at the urgency parents and educators feel to force changes in how online platforms operate at a time when legislative remedies have been slow in coming.
Seattle's public school system, which is the largest in the state of Washington with nearly 50,000 students, and San Mateo County in California have each filed lawsuits against several Big Tech companies, claiming the platforms are harming their students' mental health. Some families have also filed wrongful death lawsuits against tech platforms, alleging their children's social media addiction contributed to their suicides.
"I want to hold these companies accountable," Bucks County district attorney Matthew Weintraub told CNN. "It is no different than opioid manufacturers and distributors causing havoc among young people in our communities."
He believes he has an actionable cause to file a lawsuit "because the companies have misrepresented the value of their products."
"They said their platforms are not addictive, and they are; they said they are helpful and not harmful, but they are harmful," he said. "My hope is that there will be strength in numbers and other people from around the country will join me so there will be a tipping point. I just can't sit around and let it happen."
In response to the lawsuit, Antigone Davis, the global head of safety for Instagram and Facebook-parent Meta, said the company continues to pour resources into ensuring its young users are safe online. She added that the platforms have more than 30 tools to support teens and families, including supervision tools that let parents limit the amount of time their teens spend on Instagram, and age-verification technology that helps teens have age-appropriate experiences.
"We'll continue to work closely with experts, policymakers and parents on these important issues," she said.
Google spokesperson José Castañeda said it has also "invested heavily in creating safe experiences for children across our platforms and have introduced strong protections and dedicated features to prioritize their well being." He pointed to products such as Family Link, which provides parents with the ability to set reminders, limit screen time and block specific types of content on supervised devices.
A Snap spokesperson said it is "constantly evaluating how we continue to make our platform safer, including through new education, features and protections."
TikTok did not respond to a request for comment.
The latest lawsuit comes nearly a year and a half after executives from several social media platforms faced tough questions from lawmakers during a series of congressional hearings over how their platforms may direct younger users — particularly teenage girls — to harmful content, damaging their mental health and body image. Since then, some lawmakers have called for legislation to protect kids online, but nothing has passed at the federal level.
Carl Tobias, a professor at the University of Richmond School of Law, believes it will be "difficult" for counties and school districts to win lawsuits against social media companies.
"There will be the issues of showing that the social media content was the cause of the harm that befell the children," he said. "But that doesn't mean they shouldn't file these lawsuits."
Tobias added that increased support for government regulation that would impose more restrictions on companies could impact the outcome of these lawsuits in their favor.
"For now, there will be different judges or juries with diverse views of this around the country," he said. "They aren't going to win all of the cases but they might win some of them, and that might help."
Whatever the outcome, the mother of the 16-year-old whose intimate photos were shared on Instagram is applauding the district attorney's office for sending a strong message to social media companies.
"Before the incident with my daughter, I would not have given a lawsuit filed by the county much thought," she said. "But now that I know how hard it was to take content down and there's only so much people can do; corporations need to do so much more to protect its users."
Social media is devastating teens' mental health. Here's what parents can do.
If we are serious about addressing the alarming worsening of teens' mental health, we must reduce their social media use.
The connection is well-established. Abundant research has linked depression and self-harm to frequency of social media use. And a new study from the American Psychological Association shows that cutting back helps teens feel better. Companies are aware of this; Facebook executive-turned-whistleblower Frances Haugen revealed that the company's own research found that use of their platforms was linked to anxiety, depression and body image issues in teens.
Federal health data highlight why this is so crucial. In 2021, 42 percent of high school students reported feeling so sad or hopeless almost every day for at least two weeks that they stopped doing their usual activities. The crisis is particularly pronounced in girls; nearly 3 in 5 teen girls reported persistent feelings of sadness, an increase of over 60 percent since 2011.
Indeed, social media is creating a "perfect storm" for girls, Jelena Kecmanovic, a psychotherapist and adjunct psychology professor at Georgetown University, told me. "Their tendency to be perfectionist and hard on themselves during their tween and teen years gets magnified thousands of times in the online culture of comparison," she said.
The trouble with online interactions is also what they are replacing. A 2022 survey found that average daily screen use increased further during the pandemic and is now more than 5½ hours among children ages 8 to 12 and a whopping 8 hours and 39 minutes for teens ages 13 to 18. That's time that previously was spent engaging in-person relationships and on healthier activities such as playing outside, sports and sleep.
Pediatrician Michael Rich, who co-founded and directs the Clinic for Interactive Media and Internet Disorders at Boston Children's Hospital, explained to me that he treats teens who "struggle with physical, mental and social health issues" from excessive social media use. He has seen straight-A students' grades plummet and young adults struggle to forge relationships after entering college.
Given the magnitude of the problem, solving it might seem daunting for parents. Nevertheless, here are four steps they can take:
Create spaces free from screens.
Kecmanovic suggests establishing guardrails, such as taking away screens during meals and before bedtime. Parents can also limit their kids' social media use to the shared family space, "not behind locked doors, and definitely not until 2 a.m. in their bedroom" when they should be sleeping.
Given the ubiquity of technology and its use in school curriculums, it might be hard to enforce a screen time limit. Instead, Rich advises setting a minimum time without screens. "That becomes a more practical way to offer our kids a rich and diverse menu of experiences, which can include screens but shouldn't be dominated by them or become the default behavior," he said.
The media scene in Mauritius is divided in two, with a highly politicised media, including the national broadcaster, and elsewhere media outlets which can be outspoken but sometimes veer towards sensationalism, says Reporters Without Borders (RSF).
US-based NGO Freedom House says that the media regulatory agency lacks independence and disproportionately targets opposition media.
Under 2018 changes to the law, journalists can face prison sentences for content that causes "inconvenience, distress, or anxiety".
Television is the most popular medium. State-owned Mauritius Broadcasting Corporation (MBC) radio and TV generally reflect government thinking. MBC is funded by advertising and a TV licence fee.
Two media groups – Le Mauricien Ltd and La Sentinelle Ltd – dominate the press scene.
BBC World Service is available via a mediumwave (AM) relay (1575 kHz). Radio France Internationale is relayed on FM.
There were 919,000 internet users by December 2021, comprising 72% of the population (Internetworldstats.com).