Wildfires across Canada; Ont. legislature resumes : In The News for Aug. 8 – Halifax.CityNews.ca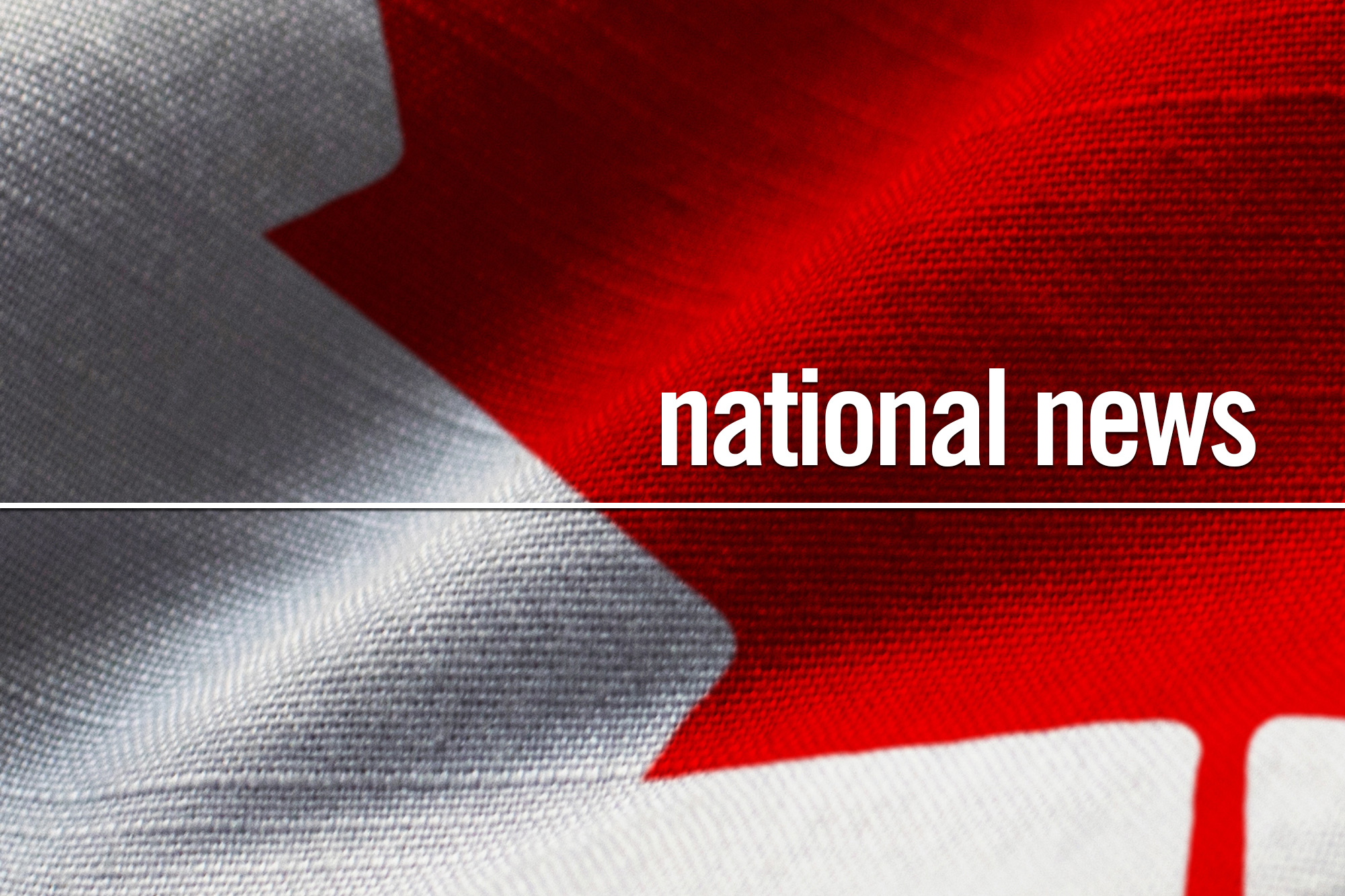 In The News is a roundup of stories from The Canadian Press designed to kickstart your day. Here is what's on the radar of our editors for the morning of Aug. 8 …
What we are watching in Canada …
Wildfires are raging throughout Canada, with a long-burning forest fire in central Newfoundland prompting a state of emergency, a so-called "zombie fire" flaring up in the Northwest Territories and fire crews conducting controlled burns in an effort to control a raging wildfire in B.C.'s southern Okanagan region.
Newfoundland's state of emergency initially covered the areas of Grand Falls-Windsor, Bishop's Falls and the Connaigre Peninsula, but was extended to the area of Botwood on Sunday afternoon, and an outdoor fire ban prohibiting the setting of fires on or within 300 metres of forestland was also expanded provincewide.
Premier Andrew Furey said the current predictive path of the blaze itself does not directly impact any communities, but changing wind patterns were making the situation difficult to handle.
The fire has been burning for close to two weeks in central Newfoundland and has prompted road closures, including the Bay d'Espoir Highway, which is the only road connecting the communities of Harbour Breton, Hermitage and Conne River to the Trans-Canada Highway, the main thoroughfare across the province.
The BC Wildfire Service says it is using a combination of tools to control a nearly 60-square-kilometre wildfire about 21 kilometres southwest of Penticton.
Information officer Mikhail Elsay had said controlled burns were scheduled for Sunday in a bid to rein in the large blaze that has been burning for more than a week.
The fire has prompted an evacuation order of more than 500 properties and put more than 1,000 others under orders to be ready to leave at short notice.
Authorities in the Northwest Territories are keeping a close eye on a fire on the west side of Marian Lake that flared back up after being dormant underground for a long time.
The Department of Environment and Natural Resources says the holdover fire, also known as a "zombie fire," has grown to about 65 square kilometres and is burning about 38 kilometres southeast of Whati.
It says heavy winds from the south are expected to cause extreme fire behaviour and significant growth, which can result in large amounts of smoke and ash in the Tlicho region, especially in Whati, but no cabins, communities or infrastructure is at risk because of this blaze.
—
Also this …
Provincial politicians are heading back to the Ontario legislature today for the start of a new session.
It's the first time they are sitting since the Progressive Conservatives won a second majority government in early June.
The first order of business is electing a Speaker, and two Tories are vying for the job – Ted Arnott, who has held the role for the past four years, and Nina Tangri, who served as associate minister of small business and red tape reduction.
On Tuesday, there will be a throne speech, which outlines a government's new agenda, followed by the budget, which is expected to be largely unchanged from when it was introduced but not passed in the spring before the election.
But it is being reintroduced amid a health-care staffing crisis that has seen emergency rooms across the province close for hours or days at a time, as well as much higher inflation than when it was first introduced.
The throne speech is expected to address those changing circumstances, but it's unclear if any new measures will be added to deal with them.
Nursing groups and opposition politicians have been calling on the government to repeal legislation passed in 2019 that capped wage increases for nurses and other public sector workers for three years, as a way to ease the staffing crunch.
—
What we are watching in the U.S. …
SAVANNAH, Ga. _ Months after they were sentenced to life in prison for murder, the three white men who chased and killed Ahmaud Arbery in a Georgia neighbourhood faced a second round of criminal penalties Monday for federal hate crimes committed in the deadly pursuit of the 25-year-old Black man.
U.S. District Court Judge Lisa Godbey Wood scheduled back-to-back hearings to individually sentence each of the defendants, starting with Travis McMichael, who blasted Arbery with a shotgun after the street chase initiated by his father and joined by a neighbour.
Arbery's killing on Feb. 23, 2020, became part of a larger national reckoning over racial injustice and killings of unarmed Black people including George Floyd in Minneapolis and Breonna Taylor in Kentucky. Those two cases also resulted in the Justice Department bringing federal charges.
When they return to court Monday in Georgia, McMichael, his father Greg McMichael and neighbour William "Roddie" Bryan face possible life sentences after a jury convicted them in February of federal hate crimes, concluding that they violated Arbery's civil rights and targeted him because of his race. All three men were also found guilty of attempted kidnapping, and the McMichaels face additional penalties for using firearms to commit a violent crime.
Whatever punishments they receive in federal court could ultimately prove more symbolic than anything. A state Superior Court judge imposed life sentences for all three men in January for Arbery's murder, with both McMichaels denied any chance of parole.
All three defendants have remained jailed in coastal Glynn County, in the custody of U.S. marshals, while awaiting sentencing after their federal convictions in January.
The McMichaels armed themselves with guns and jumped in a truck to chase Arbery after spotting him running past their home outside the port city of Brunswick on Feb. 23, 2020. Bryan joined the pursuit in his own truck, helping cut off Arbery's escape. He also recorded cellphone video of Travis McMichael shooting Arbery at close range as Arbery threw punches and grabbed at the shotgun.
The McMichaels told police they suspected Arbery had been stealing from a nearby house under construction. But authorities later concluded he was unarmed and had committed no crimes. Arbery's family has long insisted he was merely out jogging.
Still, more than two months passed before any charges were filed in Arbery's death. The McMichaels and Bryan were arrested only after the graphic video of the shooting leaked online and the Georgia Bureau of Investigation took over the case from local police.
—
What we are watching in the rest of the world …
BEIJING _ The capital of China's Hainan province has locked down its residents for 13 hours on Monday as a COVID-19 outbreak grows on the tropical island during the summer school holidays.
The temporary lockdown of Haikou city from 7 a.m. to 8 p.m. follows an ongoing and indefinite lockdown of the beach resort of Sanya since Saturday _ which is confining vacationers to their hotels for a week _ and lockdowns that started in four other cities in Hainan on Sunday.
More than 470 new cases were recorded in the province on Sunday, of which 245 did not show symptoms. Overall, China reported more than 760 new daily cases, the National Health Commission said Monday.
Some 80,000 tourists have reportedly been stranded by the lockdown in Sanya. Those wanting to depart have to test negative five times over seven days.
China has stuck steadfastly to a "zero-COVID" policy, despite the economic and social costs. It has credited that approach with keeping hospitalization and death rates lower than in other countries that have opened up amid high vaccination rates and more effective treatments.
Hong Kong, a semi-autonomous Chinese city, announced Monday that it would reduce a mandatory hotel quarantine for overseas arrivals to three days from the current one week. The new policy takes effect Friday.
—
On this day in 1989 …
The lawyer for Chantal Daigle, who went to the Supreme Court of Canada to argue her right to have an abortion against her boyfriend's wishes, told the court his client had had the procedure despite a court injunction against it. Daniel Bedard apologized to the court but warned there could be legal chaos if courts allowed men to stop women from having abortions.
—
In entertainment …
NEW YORK _ The stylized action romp "Bullet Train," starring Brad Pitt, arrived with a $30.1 million opening weekend, according to studio estimates Sunday, as the last big movie of Hollywood's summer recovery landed in theatres.
The "Bullet Train" debut for Sony Pictures was solid but unspectacular for a movie that cost $90 million to make and was propelled by Pitt's substantial star power. Even if it holds well in coming weeks, movie theatres have no major studio releases on the horizon for the rest of August, and few sure things to look forward to in early fall.
While late summer is always a quiet period in theatres, it will be especially so this year _ and likely to sap some of the momentum stirred by "Top Gun: Maverick," "Jurassic World: Dominion," "Minions: The Rise of Gru" and others. After a comeback season that pushed the box office close to pre-pandemic levels, it's about to get pretty quiet in cinemas.
"It's definitely going to be quieter, like the calm after the storm," said Paul Dergarabedian, senior media analyst for data firm Comscore. "But that doesn't mean there's not going to be great movies out there and perhaps the good will generated by some of those films might be enough to buoy the box office until we get into the blockbuster corridor with 'Black Panther: Wakanda Forever' and 'Avatar 2' down the road. We have to expect that we're not going to be able to keep up the pace we had this summer."
As the last big summer movie to leave the station, "Bullet Train" hopes to keep riding for the coming weeks. That would be in line with the playbook of some other original, August-released summer movies like "Free Guy" and "Crazy Rich Asians." Directed by David Leitch ("Atomic Blonde," "Deadpool 2"), "Bullet Train" gathers a number of assassins (co-stars include Aaron Taylor-Johnson and Brian Tyree Henry) together on a speeding train running from Tokyo to Kyoto.
The weekend's other new wide release, "Easter Sunday," struggled to catch on. The Universal Pictures comedy, starring comic Jo Koy as an actor attending his family's Easter Sunday celebration, won praise for its Filipino representation but drew even worse reviews than "Bullet Train." It opened with $5.3 million in ticket sales.
Instead, "Bullet Train" was trailed by a number of holdovers, including Warner Bros.' "DC League of Pets." The animated release grossed $11.2 million in its second week of release.
Jordan Peele's "Nope," the Universal sci-fi horror release, continued to perform well, earning $8.5 million in its third weekend. With $98 million in tickets sold, "Nope" will soon surpass $100 million at the domestic box office.
—
Did you see this?
OTTAWA _ A parliamentary committee will begin exploring the RCMP's use of spyware on Monday, diving deeper into an issue that's sounded alarms for privacy and civil liberties groups across the country.
The House of Commons ethics and privacy committee called for a summer study after the RCMP revealed its use of tools that covertly obtain data from devices like phones and computers.
In response to a written question tabled in the House of Commons in June, the RCMP disclosed it had obtained warrants to use tools that collect text messages and emails and can remotely turn on cameras and microphones in 10 investigations.
"We are talking about the most intrusive thing that exists," said privacy and technology lawyer David Fraser. "This would be like an order allowing the police to kind of put on an invisibility cloak and sit on your living room couch, or on your bedside table."
As an alternative approach, Fraser said the committee could look to the methods used when the Canadian Security Intelligence Service seeks a warrant for its investigations.
"(CSIS officials) go to a bunker in Ottawa and they meet in what amounts to a secret court," he said. "It's designated judges of the Federal Court who, ex parte _ so without anybody on the other side _ review applications for warrants under the CSIS Act that can be incredibly intrusive."
The committee has the opportunity to decide whether the current laws are sufficient to protect Canadians' privacy. It could decide the RCMP needs to submit annual reports for further transparency.
Witnesses appearing during the scheduled two days of hearings include Public Safety Minister Marco Mendicino, the current federal privacy commissioner and his deputy, and RCMP officers who oversaw the use of spyware.
—
This report by The Canadian Press was first published Aug. 8, 2022
The Canadian Press
Canada housing market: What to expect this spring as prices drop – Global News
With two kids under the age of six living in a two-bedroom, one-bathroom household, Jacquelin Forsey and her husband have long known it would only be a matter of time before their family outgrew their beloved home.
Long hours in the small space while Forsey was pregnant and toiling away from home during the COVID-19 pandemic, along with a visit to a neighbour who was selling their "beautiful" place that was "the perfect size," convinced the couple to start their new home hunt recently.
"If there was any way to make this place bigger, we would never leave," said Forsey, a PhD student, of the home her family owns in the Leslieville area of Toronto.
"We love it. We love the neighbourhood, we love our house, but we just can't all be in this tiny house forever."
The couple has spent recent months scouring listings and put in at least one failed bid, but Forsey has her fingers crossed that their fortunes will change this spring as economists and brokers predict activity to return to Canada's housing market.
The market has been sluggish since last year, when prospective buyers started putting off plans to purchase homes as the Bank of Canada aggressively hiked interest rates eight consecutive times.
The quick succession of increases eroded buying power as borrowing costs rose and sent prices falling, discouraging sellers from listing their homes.
4:12
Canadian economics professor on housing market projection for 2023
With Canadian Real Estate Association data showing average prices have dropped 19 per cent from their February peak of $816,578 to $662,437 last month and BMO Capital Markets' chief economist predicting they will bottom out after falling 20 to 25 per cent, realtors see many edging toward a purchase once more.
"We got a flood of buyers in January, in February and we still are getting more and more and we started seeing multiple offers return and bully offers return," said Michelle Gilbert, a Toronto broker with Sage Real Estate Ltd.
"We've started getting calls where buyers are just like 'I think I'll just adjust what I want, but I don't want to miss my opportunity."
These clients are a mix of people who have to move because they are relocating for work or growing their families and also first-time homebuyers keen to not let lower prices pass them by.
Many first-time buyers are finding it harder to qualify for mortgages, but still want to make a purchase, so they are compensating by adjusting their expectations, said Gilbert.
"Maybe they can't get the square footage they thought they could get because they can't qualify for as much but they still really want to get a good deal," she said.
Over in Vancouver, Coldwell Banker Prestige Realty agent Tirajeh Mazaheri has also seen a resurgence in buyers.
Weeks after the Bank of Canada signalled further interest rate hikes were unlikely, she said properties started selling quickly and with multiple offers.
She spotted a condo listed for $699,000 garner 11 offers and a house listed for $2.8 million snag five bids last month.
Others aren't wading into the market just yet but are preparing to do so soon.
"Everyone who wasn't pre-approved is getting themselves pre-approved because people want to jump on buying something because they're worried that prices are going to start going way too high again," said Mazaheri.
5:55
Canadian home sales begin 2023 with a 14-year low
Despite such sentiment, she doesn't see the market returning to the frenzied pace of 2021, largely because of the lack of properties available.
February's new listings totalled 51,366, down 26 per cent from a year ago, the Canadian Real Estate Association recently revealed. On a seasonally-adjusted basis, they hit 57,535, down nearly eight per cent from January.
"A lot of sellers are beginning to want to list, but most of them, I am noticing, are a little bit cautious," Mazaheri said.
"They're noticing the shift in the market as well and they want to get top dollar for their property, so they're thinking maybe let's wait until the spring or the summer."
For Forsey, there is no rush to buy a home, but she admits the pause on interest rates is giving her family some confidence in its decision to look for a new place.
While her engineer husband has been crafting spreadsheets calculating what they can afford, their amortization and the effects of potential interest rates, she said they've accepted "that we can't time the market and we just have to do the best we can do and what we're comfortable with and then hope it works out."
"We can stay here until the right opportunity comes and we don't have to rush out and we don't have to make a rash decision," she said.
"And if it doesn't work out for a long time for us, that's OK because what we've got is pretty great."
&copy 2023 The Canadian Press
Canada extends emergency travel program for Ukrainians fleeing war
The federal government is extending a program that temporarily resettles Ukrainians fleeing the war with Russia in Canada.
Ukrainians will now have until July 15, 2023, to apply to the Canada-Ukraine Authorization for Emergency Travel (CUAET) program. The program was set to expire on March 31.
It's a special measure that allows Ukrainians, and their family members of any nationality, to settle in Canada for up to three years. CUAET allows successful applicants to apply for work and study permits free of charge.
Russia and Ukraine have been at war since 2014, but Russia stepped up its invasion significantly in February 2022. The federal government has provided military, financial and humanitarian aid to Ukraine and has slapped sanctions on thousands of Russians and Russian entities.
Immigration, Refugees and Citizenship Minister Sean Fraser made the announcement Wednesday.
"We're going to closely monitor the ongoing needs of Ukrainians and Ukraine, to see how we can continue to lend our support and help win this war," Fraser told a news conference.
The government has received just under a million applications to the program since it began in March 2022, and has approved 616,429 of them. Over 133,000 people have arrived in Canada through the program.
Fraser said the temporary nature of the program aligns with what Ukrainians want.
"When I speak to the vast majority of Ukrainians who've arrived here, their hope is that Ukraine is going to win this war. They want to go home one day," Fraser said.
"To create a program that allows them to have temporary safe haven in Canada, while we await the circumstances on the ground becoming safe one day for people to return, has allowed us to help tens of thousands of people more than what otherwise would have been the case under a traditional refugee resettlement model."
Fraser did not say whether the government would extend the program if the war continues beyond July 15. He said it will monitor the situation.
Ukrainians in Canada welcome extension
Kseniia Chystiakova, who is from a suburb of Kyiv, applied to CUAET just days after it launched in March 2022. She now lives in Winnipeg with her husband, son and mother.
Chystiakova's father is in Germany because his application hasn't been approved yet, and Immigration Refugees and Citizenship Canada (IRCC) hasn't offered an explanation. Her mother, who did get approved, initially stayed with her husband but came to Canada last week as the March 31 deadline came closer.
But Chystiakova said she's happy about the extension because it gives her father some time to get approved.
"I want them to be near us and to see their grandchild, but still we have hope that everything will be okay," she said.
Chystiakova works at a staffing agency helping other Ukrainians find work. Her husband, who is not a Ukrainian citizen, is taking language classes and her son is enrolled in a local school.
"It's a really great opportunity for him and for his future," Chystiakova said.
"I think that we will stay here."
Fraser made the announcement at Café Ukraine in Ottawa. The community cafe provides services, including language classes, to newcomer Ukrainians and host families.
"We're only able to provide the support for Ukrainians because the government of Canada has generously opened the door for Ukrainians to come and find safe harbour here," Yaroslav Baran, Café Ukraine's co-founder, said at the announcement.
"The announcement that you've made today is a continuation of a long tradition, 130 years, of generous opening of doors by Canada to Ukrainians."
The Ukrainian Canadian Congress (UCC) welcomed the government's announcement.
"Our community is also grateful to the thousands of Canadians from coast to coast to coast who have opened their hearts and their homes to Ukrainians, the volunteers who work tirelessly to welcome Ukrainians in cities and towns across Canada, and the settlement services which deliver essential programs and supports," Alexandra Chyczij, the UCC's national president, said in a media statement.
"With increased support from allies like Canada, this year can be the year that the Russian armies are driven out of Ukraine and peace returns to Europe."
Iain Reeve, associate director for immigration research at The Conference Board of Canada, said CUAET has brought new workers into Canada at a time when the country is facing a labour shortage.
"The Ukrainians come with a really wide variety of skills that can fit really well into a lot of available positions across Canada," Reeve said.
"We see the enthusiasm that a lot of communities have had to welcome people, not just for the really obvious humanitarian benefits, but also because they see the potential labour market and economic benefits of welcoming Ukrainians — even if it is only on a temporary basis."
But Reeve said the government will have to think carefully about the future of those coming in through the program.
"There's a balance to be struck between not wanting to bring a bunch of people here under very difficult circumstances and maybe rob Ukraine of exactly the people that they'll want to have back in the country to help rebuild once the conflict is hopefully over," he said.
"But at the same time, if people want to stay in Canada, maybe we want to try to give them options to do that."
Liberal MP Han Dong leaving caucus amid foreign interference allegations
Han Dong, the Toronto-area MP at the centre of allegations that his election campaign benefited from Beijing's meddling, says he is leaving the Liberal caucus and will sit as an Independent.
"I'm taking this extraordinary step because to [sit] in the government caucus is a privilege and my presence there may be seen by some as a conflict of duty and the wrong place to be as an independent investigation pursues the facts in this matter," he said , reading a statement in the House of Commons on Wednesday night.
"I will be sitting as the Independent so that business of government and indeed the bills of Parliament is not interrupted as I work to clear my name and the truth is presented to Parliament and to Canadian people."
His comments follow a story from Global News, alleging Dong advised a senior Chinese diplomat in February 2021 that Beijing should hold off on freeing Michael Kovrig and Michael Spavor — the two Canadians being held by China at the time.
The Global story cited two unnamed national security sources who said Dong made the suggestion because their release would be helpful to the Conservatives. CBC News has not verified the allegations.
Dong confirmed to Global that he had a discussion with Consul General Han Tao, but denied that he advised Beijing to delay releasing Kovrig and Spavor.
MP Han Dong discusses alleged election interference after a media report said he was one of the candidates believed to have been supported financially by the Chinese government heading into the 2019 election.
"Let me be clear. What has been reported is false, and I will defend myself against these absolutely untrue claims," said the Don Valley North representative in his remarks to Parliament.
"But let me assure you as a parliamentarian and as a person, I have never and I will never, and would never advocate or support the violation of the basic human rights of any Canadian, of anyone, anywhere, period."
A spokesperson for the Prime Minister's Office said the office "only became aware that a conversation took place after Mr. Dong told us, following recent media questions."
"I am a proud Liberal," said Dong, his voice breaking during his remarks.
"Before concluding, I want to assure Mr. Michael Spavor and Mr. Michael Kovrig and their families that I did nothing to cause them any harm."
"Mr. Speaker, I am in your hands as to what happens next."
Dong spoke to reporters Tuesday
Alison Murphy, a spokesperson for Prime Minster Justin Trudeau, gave no other comment Wednesday night.
"I'll refer you to Mr. Dong's statement in the House tonight," she wrote in an email.
An earlier Global News story, also citing anonymous sources, alleged national security officials gave an urgent briefing to senior aides from Trudeau's office in 2019 "warning them that one of their candidates was part of a Chinese foreign interference network."
Global's sources allege the Canadian Security Intelligence Service (CSIS) believed Dong, who was re-elected in 2021, was a "witting affiliate" of China's election interference networks.
Dong spoke to reporters for the first time Tuesday since that story broke in February.
"I was not offered, I was not told, I was not informed, nor would I accept any help from a foreign country, whether during my nomination or during my election campaign," he said.
Dong also said Tuesday he had not been contacted by either CSIS, the RCMP or Elections Canada.
A CSIS spokesperson would not comment on whether the lack of contact with Dong was unusual.
"There are important limits to what I can publicly discuss, given the need to protect sensitive activities, techniques, methods and sources of intelligence," Eric Balsam said in an email to CBC News on Wednesday.
"Disclosure could allow our adversaries to interrupt or harm our operations, techniques, methods and sources of intelligence. These limitations are therefore essential to ensure the safety, security and prosperity of Canada."
Dong's comments come as opposition MPs try to uncover what the Liberal Party knew, or didn't know, about Beijing's alleged attempts to meddle in Canada's elections.
An independent panel tasked with overseeing the 2021 election concluded that foreign meddling did not affect the outcome.
CSIS calls foreign interference activities by China's government the "greatest strategic threat to national security."