Winnipeggers in 30s, 40s among new COVID-19 deaths in Manitoba – CBC.ca
A Winnipeg man in his 30s and a Winnipeg woman in her 40s are among 11 new COVID-19 deaths in Manitoba, health officials say.
Manitoba hit a new record high for COVID-19 hospitalizations with 342 people in hospital on Monday, as the province added 343 new cases to its total. There are 43 positive patients in intensive care units, down one from Sunday.
Seven of the deaths are connected to outbreaks at long-term care homes, including a man and a woman in their 80s at Fairview Personal Care Home.
The deaths also include a woman in her 70s linked to the outbreak in the GA3 unit at Health Sciences Centre, a man in his 80s linked to the Villa Youville personal care home, a man in his 80s linked to the Charleswood Care Centre, a man in his 80s linked to Golden Links Lodge, a woman in her 90s linked to St. Norbert Personal Care Home, a man in his 90s linked to the Bridgepark Manor assisted living facility, and a Winnipeg woman in her 90s.
Manitoba's test-positivity rate is 13.4 per cent, a slight increase of 0.1 percentage points from Sunday but still lower than at any other point last week.
Outbreaks at the Women's Correctional Centre in Headingley and the Keeyask Generating Station near Thompson have been declared over.
New outbreaks have been declared at the Lakeshore General Hospital in Ashern and West Park Manor Personal Care Home in Winnipeg.
The Winnipeg health region produced the majority of new cases, with 207 confirmed infections, while the Southern Health region had the second most, with 53. The rest of the cases were in the Northern Health region (46), Interlake-Eastern health region (23) and Prairie Mountain Health region (14).
Manitoba has now had 16,825 confirmed coronavirus cases since the start of the pandemic, with 9,260 reported as still active, although that number is likely inflated due to a backlog in clearing recovered cases.
A boy under 10 is the youngest person to die of COVID-19 in Manitoba, health officials announced on Saturday.
Two Manitoba churches, Church of God and Springs Church, held drive-in services on the weekend, in violation of public health orders capping gatherings at five people and ordering religious services to move online.
Winnipeg School Division teachers will walk thousands of students through an in-class exercise on Tuesday that's meant to simulate what it could be like if the entire school system is suddenly forced to learn remotely.
B.C.'s COVID-19 cases trending in right direction, officials say as 500 new cases reported – Times Colonist
British Columbia's provincial health officer and health minister say the province's COVID-19 case count is "trending in the right direction."
Dr. Bonnie Henry and Health Minister Adrian Dix say public restrictions will ease if the number of COVID-19 cases continue to drop.
The province reported 500 new cases of COVID-19 on Wednesday, including 32 in Island Health. There are 177 active cases on the Island. The central Island region — which includes the Cowichan Valley, Oceanside, Nanaimo, and Alberni/Clayoquot — has the most, with 132 confirmed cases. There are another 22 in the south Island, and 22 in the north.
There have also been 14 new deaths, bringing to 1,104 the number of COVID-19 related fatalities since March.
None of the deaths were on Vancouver Island, but Island Health confirmed that two recent deaths are linked to the outbreak at Chartwell Malaspina Care Residence in Nanaimo.
Seven residents and one staff member have tested positive for COVID-19 at the facility. Island Health said there have been multiple rounds of follow-up testing on staff and residents, and no new cases have been identified since Jan. 6.
"We extend our deepest condolences to the family and friends of each of these individuals as they grieve the loss of a cherished loved one," said Island Health president and chief executive Kathy MacNeil.
"To the staff at Chartwell Malaspina Care Residence and Island Health staff involved, please know that the entire Island Health family is behind you and is thankful for the compassionate care you are providing during this difficult time."
The goal in the coming days is to vaccinate all residents of long-term care within the Island Health region.
According to a statement from Henry and Dix, 98,125 doses of the COVID-19 vaccine have been administered in the province.
Dix told a news conference on Tuesday that the province was still on track to begin administering second doses of the Pfizer/BioNTech vaccine on Wednesday.
Meanwhile, the Cowichan Valley School District has had its fourth confirmed COVID-19 exposure since classes resumed after the holidays, this one at Alexander Elementary School.
The potential dates of exposure are Jan. 13-15. Notices went out to families on Monday night.
Chemainus Secondary School, Cowichan Secondary School and Quamichan School have also had COVID-19 exposures this month. An exposure is when a single person with a confirmed case of COVID-19 attends a school during their infectious period.
Duncan Christian School, a private school that is not part of the district, will be closed until Feb. 1 after several people in the school community tested positive for COVID-19.
Public health officials work with staff at schools to find anyone who could have been exposed to COVID-19. Those found to have the virus or to be a close contact with someone infected will be told to self-isolate.
Anyone not contacted by public health should continue attend school as long as there are no COVID-19 symptoms evident.
There have been a total of 62,412 cases of COVID-19 in B.C. since the pandemic began. There are currently 4,345 active cases.
jwbell@timescolonist.com
Hospitalizations from COVID-19 in B.C. fall to level last seen in November – Richmond News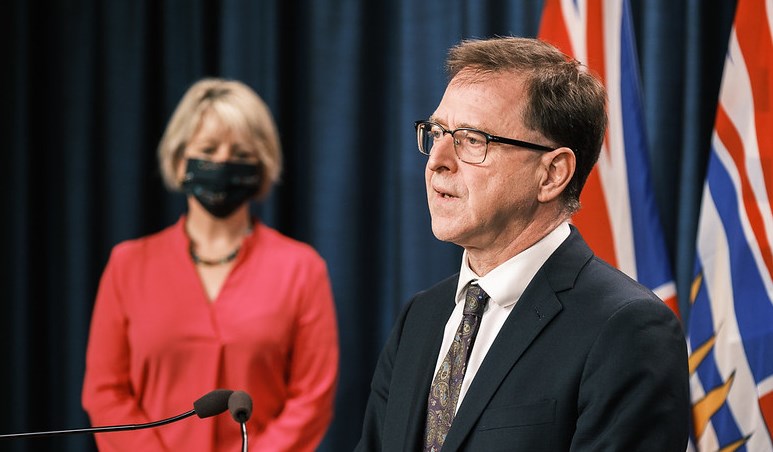 The trajectory of serious COVID-19 infections in B.C. continues to point in the right direction, as the number of hospitalizations, and intensive care unit (ICU) patients, continues to fall.
The province now has 320 people hospitalized with the virus that has spawned a global pandemic. That is nine fewer than yesterday, and the lowest total since November 30.
The number of hospital patients in ICU is similarly falling, as it is down by four overnight, to 66, which is the lowest total since November 26, according to government data.
Unfortunately 14 more people died overnight from complications related to the virus, pushing the death toll in B.C. to 1,104 since the first death was recorded on March 9.
New cases continue to pile up, with 500 people newly diagnosed with COVID-19 in the past day, and only 465 people newly diagnosed as having recovered. Testing also ramped up substantially, compared with yesterday, as 10,437 tests were given. That pushes the positive-test rate down to 4.7%, compared with 9.22% yesterday.
More than 89%, or 55,564 individuals out of the 62,412 people identified in B.C. as having contracted the virus, are deemed to have recovered.
The vast majority of the 4,345 people actively infected with the virus have been told to self-isolate, while 6,905 people are under active health monitoring from officials because they are known to have been in contact with others who have tested positive for the virus.
Here is a regional breakdown of where the 500 new cases were identified:
• 125 people in Vancouver Coastal Health (25%);
• 216 people in Fraser Health (43.2%);
• 32 in Island Health (6.4%);
• 91 in Interior Health (18.2%);
• 35 in Northern Health (7%); and
• one person who resides outside the province.
Despite fewer doses of vaccine expected to be delivered in later January than first expected, there were 5,756 vaccinations completed in the past day, for a total of 98,125 since the first dose was administered on December 16.
"We have had two new health-care facility outbreaks: at Villa Cathay in the Vancouver Coastal Health Authority, and Acropolis Manor in the Northern Health Authority," provincial health officer Bonnie Henry and Health Minister Adrian Dix said in a joint statement.
"The outbreaks at Guildford Seniors Village and Maple Ridge Seniors Village in the Fraser Health Authority, as well as Mountainview Village and Village by the Station in the Interior Health Authority, are now over."
They added that there has been one new community outbreak at the Surrey Pretrial Services Centre.
"Our COVID-19 curve is trending in the right direction, and we want to keep that going – to push our curve down, which in turn, will allow us to safely ease restrictions," they said.
The nine hospitals identified as having active COVID-19 outbreaks are:
• Burnaby Hospital in Burnaby;
• Cariboo Memorial Hospital in Williams Lake;
• Chilliwack General Hospital in Chilliwack;
• Mount St. Joseph's Hospital in Vancouver;
• Ridge Meadows Hospital in Maple Ridge;
• St. Paul's Hospital in Vancouver;
• Surrey Memorial Hospital in Surrey;
• Vancouver General Hospital in Vancouver; and
• University Hospital of Northern B.C. in Prince George.
The nine active outbreaks at seniors' living facilities in Vancouver Coastal Health are at:
• Arbutus Care Centre in Vancouver;
• Braddan Private Hospital in Vancouver;
• Fraserview Intermediate Care Lodge in Richmond;
• German Canadian Benevolent Society Home in Vancouver;
• Hilltop House in Squamish;
• Little Mountain Place in Vancouver;
• Minoru Residence in Richmond;
• Renfrew Care Centre in Vancouver;
• Sunrise of Vancouver in Vancouver; and
• Villa Cathay in Vancouver.
The 23 active outbreaks at seniors' living facilities in Fraser Health are at:
• Avalon Gardens in Langley;
• Brookside Lodge in Surrey;
• Eagle Ridge Manor in Port Moody;
• Evergreen Baptist Care Society in White Rock;
• Fleetwood Villa in Surrey;
• George Derby Centre in Burnaby;
• Good Samaritan Delta View Care Centre in Delta;
• Hilton Villa Seniors Community in Surrey;
• Kin Village in Tsawwassen;
• Kin Village West Court in Tsawwassen;
• Madison Care Centre in Coquitlam;
• Mayfair Seniors Living Care in Abbotsford;
• Menno Home in Abbotsford;
• Morgan Place Care Facility in Surrey
• Nicola Lodge in Port Coquitlam;
• Peace Arch Hospital Foundation Lodge in White Rock;
• Queen's Park Care Centre in New Westminster;
• Rideau Retirement Residence in Burnaby;
• Royal City Manor in New Westminster;
• St. Michael's Centre Extended Care in Burnaby;
• Suncreek Village in Surrey;
• The Harrison at Elim Village in Surrey; and
• Waterford Retirement Residence in Delta.
The two active outbreaks at a seniors' living facilities in Northern Health are at Jubilee Lodge in Prince George, and Acropolis Manor in Prince Rupert.
The nine active outbreaks at seniors' living facilities in Interior Health are at:
• Brocklehurst Gemstone Care Centre in Kamloops;
• Creekside Landing in Vernon;
• Heritage Retirement Residence in West Kelowna;
• Heritage Square in Vernon;
• Noric House in Vernon;
• Sunnybank Retirement Home in Oliver; and
• Williams Lake Seniors Village in Williams Lake.
In Island Health, there are two seniors' facilities with an active outbreak of COVID-19:
• Chartwell Malaspina Care Residence in Nanaimo; and
• Hart House in Victoria.
gkorstrom@biv.com
@GlenKorstrom

BREAKING NEWS: Simcoe County students won't be going back to school Monday – OrilliaMatters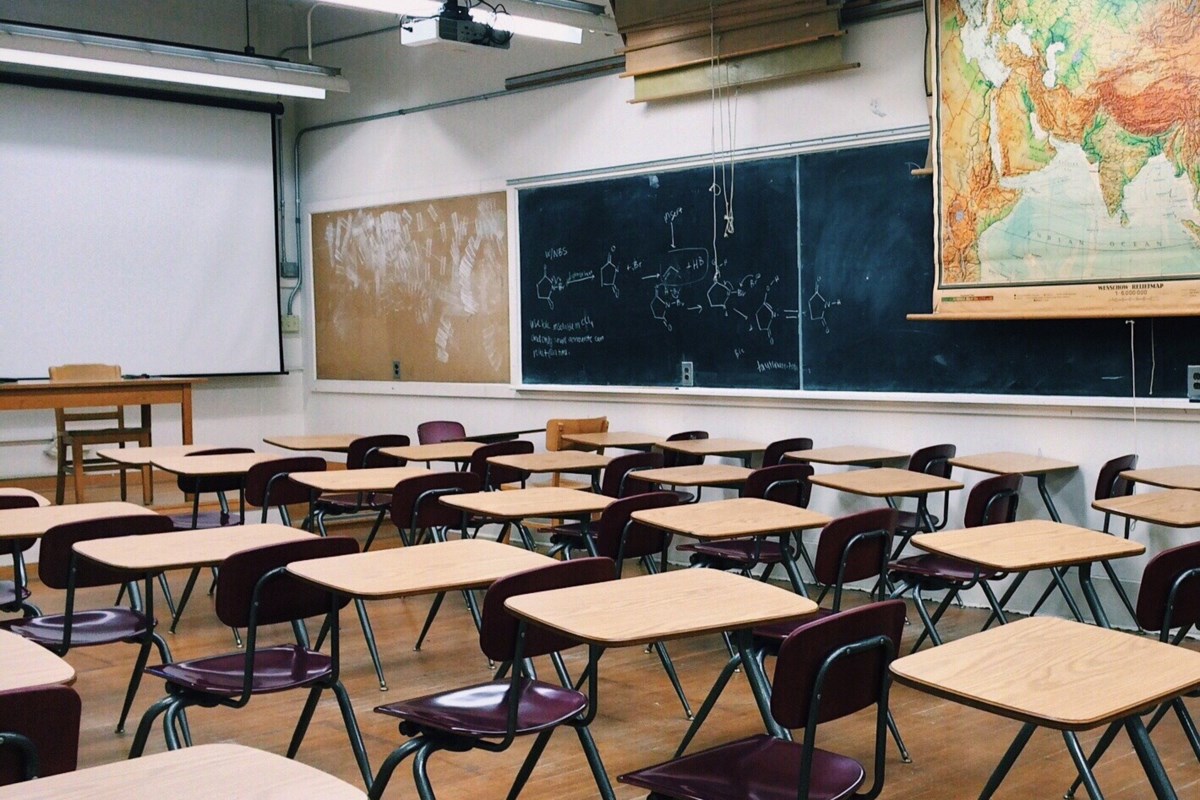 While some Ontario students will be going back to the classroom Monday, it's virtual only for most in Simcoe County.
Ontario Education Minister Stephen Lecce announced today the government will let students in seven public health units in the province return to school on Jan. 25. Simcoe Muskoka District Health Unit was not one of the seven.
Included in the health unit jurisdiction is the Simcoe County District School Board and Simcoe Muskoka Catholic District School Board.
However, students in neighbouring Grey Bruce (Bluewater District School Board and Bruce-Grey Catholic Distict School Board) will be allowed back in the classroom starting Monday.
"To ensure schools remain safe, the government is introducing additional measures including provincewide targeted asymptomatic testing, enhanced screening, mandatory masking for students in Grades 1-3 and outdoors where physical distancing cannot be maintained," read a statement from Lecce's office.
The other six health unit areas that will resume in-person learning on January 25 include:
Haliburton, Kawartha, Pine Ridge District Health Unit
Hastings and Prince Edward Counties Health Unit
Kingston, Frontenac and Lennox and Addington Health Unit
Leeds, Grenvile and Lanark District Health Unit
Peterborough Public Health
Renfrew County and District Health Unit
There's no word yet on when the remaining school boards will return to in-person learning.