Your iPhone may finally let you edit iMessage texts soon
Ever wish you could correct a typo you sent on iMessage, or change the word "duck" to what you really meant? Apple might have a solution for you soon.
According to an Apple patent application posted to the USPTO and discovered by AppleInsider, Apple is working on new ways for users to interact with iMessage texts. Most notable of all is the potential ability to edit those messages, which could be a much welcomed upgrade for the typo-prone.
The images in the patent show the familiar contextual menu you see when long-pressing on an iMessage, including the ability to copy a message or react to it using various emotes. However, this new version of the menu also includes an "edit" button, which would provide a quick way to correct a mistake or add additional context to a message.
Don't expect this to be a tool for taking back nasty messages, though. According to the patent images, edited messages will be marked as such, and people may be able to see a revision history for any iMessages that have been altered via a "show edits" option.
The Apple patent also outlines new full-screen special effects (such as one that would play when you text someone "congratulations") as well as improved uses for Apple Pay within a text.
As this is just a patent, there's no guarantee that these improved iMessage features will come to iOS 14 or a future software update. But the ability to edit texts would be one of the most significant upgrades yet for Apple's texting platform, and could help it better compete with third-party options.
Source: – Tom's Guide
Epic, Spotify, and others take on Apple with "Coalition for App Fairness" – Ars Technica
Exactly how much power app store owners should have over developers has been a contentious issue lately, and now several high-profile app developers are banding together to form the "Coalition for App Fairness." The group describes itself as "an independent nonprofit organization founded by industry-leading companies to advocate for freedom of choice and fair competition across the app ecosystem."
Just about every app developer that has publicly clashed with Apple in the past few months is among the 13 founding members of the coalition. They include Epic Games, which had the smash-hit game Fortnite banned from the App Store for implementing its own in-app payment system; Spotify, which filed an antitrust complaint against Apple in the EU over Apple's 30 percent cut of sales; ProtonMail, whose CEO said Apple was holding developers "hostage" with the 30 percent fee; and also Basecamp, which called Apple's policies "exploitative" after updates to its Hey email app were blocked for using the same non-Apple billing technique that Netflix uses.
The coalition has a website, AppFairness.org, that lays out its demands. The website exclusively targets Apple's App Store with three main issues: anti-competitive policies that favor Apple's apps over competitors, the 15-30 percent fee in the app store being too high, and Apple's ban on competing app stores and payment methods.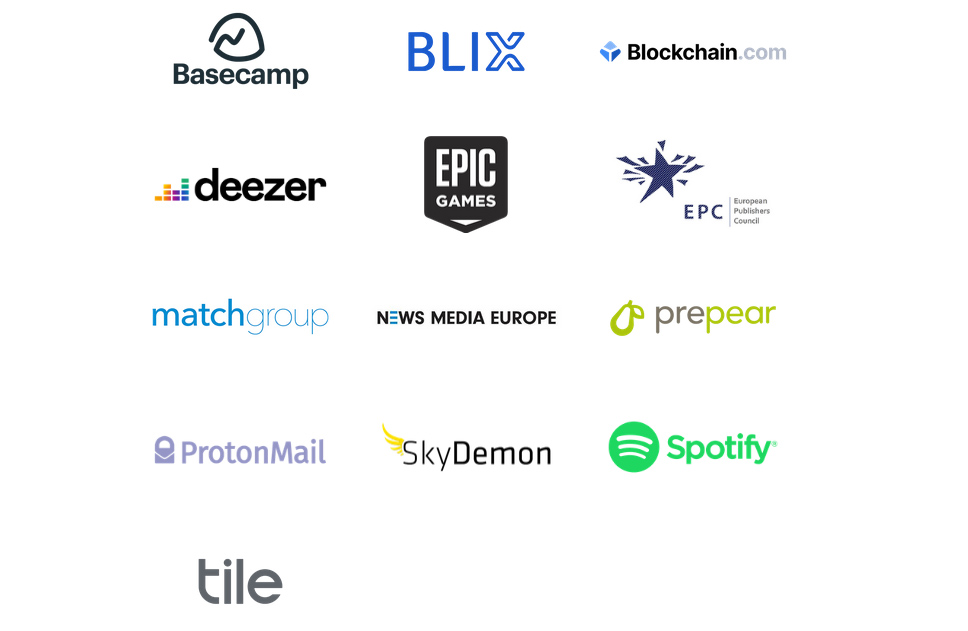 The group compares Apple's 30 percent fee to the 5 percent cut charged from "other payment providers" like credit card companies, and it also says Apple charges "600% more." An app store is more than just a payment provider since it handles hosting, SDK and app store development, app screening, and support. But it's hard to look at Apple's $15 billion in App Store revenue and claim the company can't afford to charge less.
The group is based in Washington, DC, suggesting there will be some lobbying in its future. The site hints at this, saying "As enforcers, regulators, and legislators around the world seek to address these important issues, we, the Coalition for App Fairness, urge them to recognize that every app developer, regardless of size or the nature of the developer's business, is entitled to fair treatment."
Amazon Luna, Alexa, Echo, Fire TV and Ring event: Everything announced – CNET
Today's event helps Amazon generate buzz as we roll into the holiday shopping season, and for the first time, Prime Day (The annual sale is usually held in July, but this year is slated to start on Oct. 13.) That means Alexa everywhere and addressing privacy concerns, which were a big storyline in 2019 for both Ring and Alexa. In a life-at-home existence, with millions of us hunkered down for the long haul, the connected house concepts that Amazon has been developing for years have become more critical than ever. This year, Amazon will likely work to address the unique needs of today's customers while keeping an eye toward a post-pandemic future. And you never know when Amazon will pull a suprise microwave out of its hat.
The event, which started at 1 p.m. ET/10 a.m. PT, is invite-only, but you can follow our real-time Twitter feed and coverage across CNET.
The company's Echo and Fire TV products will be its first to earn sustainability badges and it's' working on reducing power consumption across devices with a new low-power mode, an energy dashboard integrated with Alexa and its pledging to build solar and wind farms to generate energy that matches the consumption of all its devices.
Amazon Luna
$6/month
The company launches a cloud-gaming service on top of Amazon Web Services that runs on PCs, Fire TVs and more (on a Luna Plus game channel).
It has a custom $50 controller that connects directly to the cloud rather than the local device.
Amazon gets into game streaming with Luna
Echo
$100
Redesigned with a new spherical shape and adapts to the acoustics of the room. It's also a Sidewalk bridge and includes neural network technology to accelerate tasks.
Echo Dot 4th gen
$50
Gets the same redesign as the spherical Echo.
Echo Dot Kids Edition 2020
Gets the same redesign as the spherical Echo, and now has a $60 kids edition with some kid-friendly features, including voice profiles for them and Sidekick, which lets Alexa read to them.
Amazon announces revamped Echo Dot with Clock speaker
Echo Dot with clock
$60
The Dot. With a clock.
Eero 6
$130
Amazon's mesh network, now with Wi-Fi 6 and ZigBee support.
Amazon unveils new Eero mesh routers that support Wi-Fi 6
Eero Pro 6
$230
'Alexa, I'm getting pulled over,' Ring debuts dashcam with Traffic Stop mode
Ring Car Connect
$200
Debuting with Tesla.
Ring's flying Always Home Cam robot camera monitors more of your home
Ring Always Home Cam
$250
Autonomous camera that can fly within your home on a preprogrammed route or fly to a motion detection area.
Amazon announces the Echo Show 10
Echo Show 10
$250
It now has Zigbee and Sidewalk hubs, and is much quieter. There's a built-in camera shutter. All Echo and Alexa's will have a command to review privacy settings and "delete everything I've ever said." It will also support Hulu, Netflix and Prime Video.
Fire TV Stick Lite streamer costs $30 basic version, $40 for the 4K version
Fire TV Stick
$40
It's more powerful than before but uses less power.
Fire TV Stick Lite
$30
Apple's smaller rivals unite to fight iPhone app store rules – Vancouver Courier
WASHINGTON — Spotify and the makers of Fortnite and Tinder are taking on Apple and Google as part of a newly formed coalition calling for "fair treatment" in the way the tech giants run their app stores.
The Coalition for App Fairness, a Washington-based non-profit, launched Thursday and will advocate for legal and regulatory changes, such as measures that could block Apple and Google from favouring their own apps in the iPhone and Android operating systems they control. The activism from smaller rivals adds to scrutiny the tech giants are facing from U.S. and European regulators and lawmakers.
The group aims to be the "voice of app and game developers in the effort to protect consumer choice and create a level playing field for all," said a statement from Horacio Gutierrez, head of global affairs and chief legal officer for music-streaming pioneer Spotify.
Apple is the group's main target, though Google's app store policies are also on its radar. Both companies this summer dropped the popular game Fortnite from their app stores after the game's developer introduced a direct payment plan that bypasses their platforms.
Apple and Google both take a 30% cut from in-app revenue purchases, which has long been a sore spot with developers.
Fortnite's developer, Epic Games, responded by suing the companies over what it sees as anti-competitive behaviour. Epic is backing the new coalition along with Spotify, online dating app maker Match Group, and other members including Tile, Basecamp, ProtonMail and European media industry associations.
In addition to the app stores, Big Tech is facing fresh scrutiny from antitrust regulators. As the Trump administration moves toward antitrust action against search giant Google, it's campaigning to enlist support from sympathetic state attorneys general across the country.
The anticipated lawsuit against Google by the Justice Department could be the government's biggest legal offensive to protect competition since the ground-breaking case against Microsoft almost 20 years ago.
Lawmakers and consumer advocates accuse Google of abusing its dominance in online search and advertising to stifle competition and boost its profits.