A new virus Marburg has been detected in Ghana
Accra, Ghana- The World Health Organization (WHO), has raised a new alarm over a new virus in Ghana called Marburg similar to the Ebola-like virus.
Marburg is a highly infectious viral hemorrhagic fever in the same family as the better-known Ebola virus disease and has a fatality ratio of up to 88 percent. The virus is transmitted to humans from fruit bats and can then be spread human to human through direct contact with the bodily fluids of infected people or surfaces and materials contaminated with these fluids.
The announcement comes after two unrelated patients from the southern Ashanti region of Ghana, both of whom later died, tested positive for the virus after their samples were sent to the Pasteur Institute in Senegal, which confirmed the diagnosis.
According to WHO, the patients had shown symptoms including diarrhea, fever, nausea, and vomiting. One of the patients was 26 years old and the other was 51.
Now, more than 90 contacts of the two patients have been identified and are being monitored by both the WHO and regional health authorities. The global health agency says it is also assisting Ghana by providing protective equipment, bolstering disease surveillance, testing, tracing contacts and increasing public awareness of the risks and dangers of the disease.
"Health authorities have responded swiftly, getting a head start preparing for a possible outbreak. This is good because, without immediate and decisive action, Marburg can easily get out of hand. WHO is on the ground supporting health authorities and now that the outbreak is declared, we are marshalling more resources for the response," said Dr. Matshidiso Moeti, WHO Regional Director for Africa.
Death most often happens on day eight or nine after symptoms, following severe blood loss and shock. Drugs and immune therapies to treat Marburg are being developed but there is not yet a vaccine, though early rehydration and treatment of symptoms can improve the chances of survival.
The Ghana Health Service has urged the Ghanaian public to avoid mines and caves occupied by fruit bats and to thoroughly cook all meat products before consumption, to help reduce the risk of spreading the virus. Fruit bats are natural hosts of the Marburg virus, the health service said. The Ghana outbreak is only the second in West Africa after Guinea detected the virus last year. The patient in the Guinea outbreak also died from the virus. No further cases were confirmed by Guinean health authorities.
MUHC opens Quebec's first multidisciplinary referral centre for endometriosis – McGill University Health Centre
Montreal, March 28, 2023 – The McGill University Health Centre (MUHC) is proud to launch Quebec's first multidisciplinary referral centre for multisystem endometriosis. EndoCARES, or the Endometriosis Centre for the Advancement of REsearch and Surgery, aims to provide patients suffering from pain and infertility due to endometriosis with timely access to specialized diagnostic imaging, followed by multidisciplinary care based on individual needs.
Endometriosis is an inflammatory condition where endometrial-like tissue (similar to the inner lining of the uterus) grows outside of the uterus. Affecting about 1 in 10 women of reproductive age, it commonly causes infertility and debilitating pelvic pain, often severe enough to limit a woman' s ability to carry out normal daily activities.
"While half of women with infertility and up to 70 per cent of those with chronic pelvic pain have endometriosis, studies show an average delay of seven years from the start of symptoms to diagnosis," explains Dr. Togas Tulandi, chief of the Department of Obstetrics and Gynecology at the MUHC. "EndoCARES aims to significantly reduce this delay by uniting a team of gynecologic surgeons specialized in minimally invasive surgery – more specifically, in the removal of endometriosis lesions – along with other specialists, such as bowel surgeons, urologists, radiologists and fertility specialists, in a single patient-centered clinic."
EndoCARES specialists come together regularly to discuss complex surgical cases and devise the best treatment strategies to offer patients. Meanwhile, a dedicated nursing staff provides continuity of care for the patients by facilitating the coordination of care between specialists and monitoring post-operative recovery following complex surgeries.
A centre of excellence 
Drs. Dong Bach Nguyen and Andrew Zakhari, co-directors of the centre, both pursued additional training at renowned endometriosis hubs in Europe after completing minimally invasive surgery fellowships in Ottawa and Toronto respectively. As a result, patients treated at EndoCARES now benefit from innovative surgeries specific to endometriosis not previously offered in Quebec. "In Europe, several countries have established centres of excellence to provide specialized care to patients affected by endometriosis. Training in these centres allowed us to bring back not only new surgical techniques, but also the foundations to build an endometriosis referral centre for women with multi-organ endometriosis in Quebec," explains Dr. Nguyen.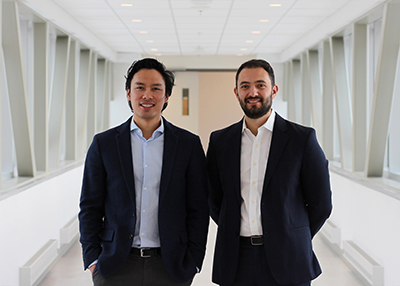 "The primary objective of this centre is to provide women with severe endometriosis affecting other organs like the bladder,bowel or diaphragm, with dedicated surgical and radiological expertise," says Dr. Zakhari. Along with Drs. Srinivasan Krishnamurthy, Fady Mansour, Jessica Papillon-Smith and Togas Tulandi, this team of surgical gynecologists is committed to improving the care of Quebec women suffering from endometriosis.
Many questions remain unanswered 
"Today, we still do not understand the exact cause of endometriosis, nor do we have a cure," explains Dr. Tulandi, who is also an associate investigator at the Child Health and Human Development Program at the Research Institute of the MUHC.
Moving forward, EndoCARES aims to enhance basic, epidemiological and clinical research in endometriosis with the establishment of a patient registry that will function as a database for future research. Additionally, the program will facilitate international networking, collaborative research and the standardization of clinical practice through the exchange of ideas and experiences. 
EndoCARES' state-of-the-art clinical care and forthcoming research are made possible in part by generous donations made to the MUHC Foundation, which has pledged to raise $700,000 in support of personnel and equipment for the EndoCARES program.
"Endometriosis is very common and yet, so many women endure years of pain before receiving a diagnosis. This is completely unacceptable. The MUHC Foundation is proud to support the EndoCARES program, because it will change women's health care for the better and reduce the pain and uncertainty so many women endure," says Julie Quenneville, president and CEO of the MUHC Foundation.
Someone to reach out to 
It took five long years before Anisa Gjoka was referred to Dr. Andrew Zakhari and diagnosed with stage 4 endometriosis at 25 years old. "On February 8, 2021, in the middle of a pandemic, I finally had my surgery," recounts Anisa. "After a four-hour surgery, and with only four small incisions, they were able to carefully remove the endometriosis lesions, leaving all of my organs intact!"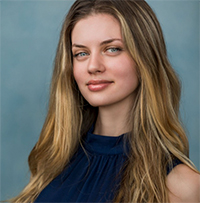 Today, at 28 years old, Anisa maintains a pain-free lifestyle, something that seemed unimaginable before entering under the expert care of Dr. Zakhari. "It gives me great peace of mind to know that EndoCARES exists – that there is finally someone for me to reach out to whenever I'm in need, and that the young women experiencing their first symptoms will be spared years of suffering and will be cared for by a multidisciplinary team of experts, all in one place."
-30-
About the McGill University Health Centre
The McGill University Health Centre (MUHC) is one of the world's foremost academic health facilities. Building on the tradition of medical leadership of its founding hospitals, the MUHC provides exceptional multidisciplinary patient-centric care in French and in English. Affiliated with the Faculty of Medicine and Health Sciences of McGill University, the MUHC continues to shape the course of adult and pediatric medicine by attracting clinical and research expertise from around the world, assessing the latest in medical technology, and training the next generation of medical professionals. In collaboration with our network partners, we are building a better future for our patients and their families; for our employees, professionals, researchers and students; for our community and above all, for life. www.muhc.ca
Media contact:
Rebecca Burns
McGill University Health Centre
[email protected]
514-929-1329
Whooping cough on the rise across southwestern Ontario – Stthomastoday.ca
Several public health units in southwestern Ontario say there's been a rise in cases of whooping cough across the region.
Residents in the Southwestern Public Health region are being urged to get vaccinated against the respiratory illness after 82 cases of whooping cough were recorded from January 2022 to the end of February.
Meantime, Huron Perth Public Health has confirmed at least 21 cases of the illness so far this year, compared to only three cases last year. The Windsor-Essex County Health Unit said last week that it counted 18 cases since November, 2022.
Written by: Ian McCallum
Niagara Health closing its COVID-19 assessment centre this Friday – Thorold News
NEWS RELEASE
NIAGARA HEALTH
***************************
Niagara Health's COVID-19 assessment centre and COVID, cold and flu care clinics (CCFCC) will permanently close on Friday, March 31.
COVID-19 testing will be available at select pharmacies across the region, and the prescription drug Paxlovid will continue to be available through family physicians and at select pharmacies across the region. Remdesivir infusion therapy, which aids in treating COVID-19, will be available in the community.
Niagara Health's first assessment centre opened on March 17, 2020, at our Niagara Falls Site and has since administered more than 327,000 swabs. The centres served as the primary screening and testing locations for COVID-19 in the region. The Niagara Falls centre is the final of the three to close.
Closing these operations will help our health human resources efforts by allowing teams to return to their regular work or to NH priorities and help address staffing pressures and support for those providing frontline care.
"Working with our partners, we also opened an additional temporary location in Niagara Falls to test hospitality and tourism sector workers," says Zeau Ismail, director of interprofessional practice, research and education; director lead at COVID-19 assessment centre and COVID, cold and flu care clinic. "Community health-care professionals, including family physicians, stepped up to work at these centres, in addition to a number of redeployed hospital staff and physicians."
Niagara Health, along with partnering members of the Niagara Ontario Health Team-Équipe Santé Ontario Niagara (NOHT-ÉSON), operated five CCFCCs to test, assess and provide treatment for people with COVID-19 and other cold and flu-like illnesses. Since opening in 2022, the CCFCCs and Niagara Health's clinical assessment centre have had more than 1,900 visits.
After March 31:
If a person has symptoms of a respiratory illness, they are encouraged to call their primary care provider if they have one as the first option for guidance and care.
If someone develops severe symptoms, they are urged to go to their nearest emergency department or call 9-1-1.
"We are incredibly grateful to our staff, physicians and partners, both on the frontlines and behind the scenes, who helped make the ACs and CCFCCs possible throughout our fight against COVID-19," says Ismail.
***************************