Art, music and utopian goals – Coast Reporter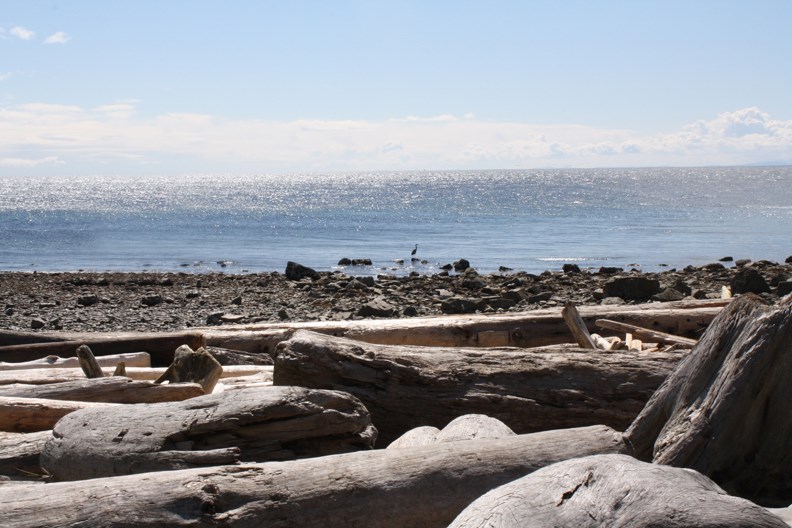 Utopia: an unattainable goal of societal perfection, and even here, the best we can do is a temporary one. Tucked in the corner of the parking lot between Cafe and Restaurant, the Temporary Utopia Greenhouse is hosting the knick-knack/art/curiosity shack: FLOWERSHOP, a once-a-week pop-up featuring printed socks, objects and leisure wear by Strathcona (Ryley O'Byrne strathconastockings.com), with Tiny Moon Flowers (Kyra Power, on Instagram: @tinymoonflowerfarm). Only Sundays, 10ish to 6 p.m. For more info: temporary-utopia.com.
The Gumboot Nation's new groove! As Kronk says, "Oh yeah, it's all coming together!" This Creek Daze is a rich example of our DIY attitude – we can't wait for someone to make our fun, we make it ourselves! Sunday, Aug. 22, bring your Gumboot pride to the school at 10:30 a.m., the parade will begin at 11:11. The Mandela stage runs from 11:30 to 7 p.m. and the Slow Sundays stage, noon to 6 p.m. There is the "The Heart Centre" kids zone, hosted by the amazing Kelsey O'Toole, and a couple of food vendors lined up (more are welcome!). If you want to help, shout out to eastsidestudio@gmail.com.
Hawthorn Ceramics open house Saturday, Aug. 7 (that's tomorrow if you managed to get the paper on Friday like I do, or yesterday if you waited till Sunday to read it, but I digress …), 11 a.m.-5 p.m., 1551 Lockyer Rd. At the end of the driveway, ground floor of the house, you will find the studio filled with fresh fired usable art to buy and take home. Hang out on the back deck and have a cuppa Davis Bay tea. Also, check out the basket of seconds and experiments for sale.
A new art piece at the mouth of Roberts Creek has some along the waterfront tilting at windmills. Almost immediately on its installation, far into the tidal foreshore, this guerrilla art raised a few eyebrows in the neighbourhood, with cries of "how long will that be there?"
The artist(s) have assured me that, with the help of our watchful community, any errant parts will be dealt with and should it come apart, it will be picked up and recycled. I have been told we may expect more, in among the pylons, in what some hope will become the Gumboot Nation sculpture park.
This week, Aug. 8, Slow Sundays presents Whirlwind Woodwind Quintet (Heidi Kurtz, John Storer, Danielle Stephens, Meredith Bingham and Yvonne Mounsey) at noon, followed by teen singer/songwriter Kaishan at 1 with Martini Madness Band (Kevin Crofton, Andy Amanovich and Graham Walker) closing the afternoon. Always free, bring a seat and your love of music.
Our Little Legion hosts a group jam Friday evening, but be sure to catch the Burying Ground, Saturday, Aug 7, as they blend prewar blues, early jazz and American rural folk music traditions into their own material. Find tickets to all shows at rclegionevents.com.
Next week Phantom Limb Syndrome, melodic hard rock all the way from Gibsons, B.C. They are Dylan Clark, Dylan Brackett and Scott Reinson (mind if we call you Dylan to avoid confusion?) with guests Redwhyn, Friday, Aug 13.
I'm picking up what you're putting down, kellybacks@rocketmail.com.
This Old Thing: Striking portrait by Canadian artist and art teacher – Waterloo Region Record
Q. This painting has been in my family for the past 50 years. It was painted by Canadian artist Adam Sherriff Scott and the title on the canvas back is "Old Philosopher." The dimensions of the painting are 61 by 46 centimetres (24 x 18 inches). Can you tell me more about the painting and its value?
A. Adam Sherriff Scott (1887-1980) was born in Scotland. His initial studies included the Edinburgh School of Art and the Slade School of Art in London. With his arrival in Montreal in 1912, his career blossomed. He captured much of life in Canada with landscapes, genre scenes and portraits of all kinds. This often included winter scenes, Indigenous cultures, cityscapes, still lifes and interiors. Much of his portfolio was exhibited with the Art Association of Montreal and the Royal Canadian Academy of Arts. He also made a great contribution, teaching art and opening up his own school in Montreal. This striking portrait was painted circa the late 1940s or early 1950s. It certainly invokes deep thought. It is worth $750 today.
Q. I inherited this pair of 29-cm-high (11.5 inches) vases from my great-grandmother. They were a wedding gift and she was married in 1890 in New Glasgow, N.S. They have no cracks or chips. There are some painted underside markings. I would be delighted if you consider these for your newspaper column.
A. The 1895 Montgomery Ward & Co. of Chicago advertised your vases as "made of Bohemian glass of a milky white colour and beautifully decorated. This makes a handsome ornament, and would be appreciated as a wedding or birthday gift. There is nothing nicer to give as a holiday present." The vases were offered individually for 27 cents or the pair for 50 cents — a saving of four cents that, at the time would buy either a loaf of bread or a half-pound (225-gram) rib roast. Bohemia harboured some of the major glass-making centres of Europe. The markings on the base are those of the artist. Your vases are hand-blown opal glass. The hand-painted fruit, flowers and foliage might represent a member of the nightshade plant family, which includes plants used for ornament, food or even drugs. Your stately pair is worth $125.
Q. I have this blue glass lamp I found in the basement of an old house. It is 24 cm tall and 16.5 cm wide (9.5 by 6.5 inches). The house owner said it had been in her family since before hydro came in. I am wondering what you might know about the lamp and its value.
A. You have a kerosene oil lamp in one of the most popular selling patterns of its time — "Princess Feather." It was made primarily by the Consolidated Lamp and Glass Company in Coraopolis, Penn., from 1894 to 1900. The lamp is found in clear glass and several colours — sometimes just the founts (the oil reservoir) are in colour. But cobalt blue, as in your example was, by far the most popular colour sold. The proportions of your lamp are distinctive of the "sewing" size, which holds the largest amount of oil of any in the several sizes in which this pattern was produced. Originally, it was sold complete with a chimney for less than one dollar. It is one of the most elaborate patterns in glass stand lamps of this era. "Princess Feather" is still quite popular in this colour and it is very difficult to find examples that are free of chips since the foot edges are quite prone. It is worth $250 today.
SHARE:
Your hand-me-down art can be loved again: Art Attic is back – CambridgeToday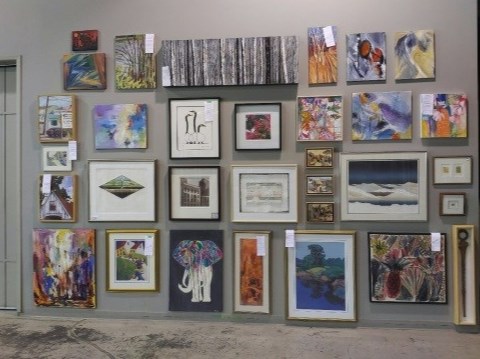 Is there something sitting in your closet collecting dust? The Cambridge Art Attic will take it.
The Cambridge Art Attic Silent Auction is back and looking for donations of art and home décor. As the Cambridge Art Guild's largest annual fundraiser, the event supports the Cambridge Centre for the Arts (CCA).
The 11th annual Art Attic Silent Auction will be held at the Cambridge Centre for the Arts on June 16, from 9 a.m.- 8 p.m., June 17, from 9 a.m.- 9 p.m. and June 18 from 9 a.m. – 1 p.m.
The Art Attic is accepting donations of art including prints, originals, and home décor, all priced to sell.
Visitors will have an opportunity to bid on and purchase art donated by local artists and the community.
The Cambridge Art Attic, an initiative of the Cambridge Arts Guild, is the primary fundraiser that supports the city's art scene.
"We are so excited to see the silent auction return this year," said Lori Bennett, chair of the Cambidge Art Attic.
"This is our major fundraiser that allows us to support our programs and events. Art Attic allows people to donate their previously loved art that they no longer use or have space for, and they know that someone else will love that piece of art again."
Art can be dropped off at 60 Dickson St. For hours visit here.
And for those doing some spring cleaning or decorating and have some art to donate, the Art Attic also accepts pieces year-round.
"We get some items and we think, this doesn't have much value, and then you find out it's an antique piece. Someone will come in and get really excited about it," Bennett said.
Proceeds from the Art Attic Silent Auction will support the Cambridge Arts Guild with local art initiatives including Cookies and Kids Theatre, Cambridge Studio Tour, the Juried Art Show, Artist in Residence, and Christmas in Cambridge. .
The Cambridge Centre for the Arts provides quality arts programming through classes, workshops, an art gallery, special events, and an artist in residence program.
The CCA is a municipally operated community arts centre that enriches and engages area residents, artists and organizations through quality artistic experiences and opportunities that stimulate, promote, and support the arts in Cambridge.
The CCA encourages participation and inspires an appreciation for the arts.
"Art speaks to people," Bennett said.
"You see people's faces light up at the auction when they see that special something that speaks to them. They can give it new life and enjoy it for years to come. It's a win win for everyone."
For more information, visit the Art Attic Facebook page. The Arts Guild is also looking for new volunteers or to help with the silent auction. To volunteer, contact Wanda Schaefer at 519-623-1340 ext. 4491.
For more information, visit here.
Goddesses, she-devils and a tangle with textiles – the week in art – The Guardian