Best of Nintendo from the past decade (2010-2019): From revolutionizing the handheld to more great Pokémon – iMore
Source: Niantic
Hundreds of new Pokémon have been brought to the games in the last 10 years supplying us with over 800 Pokémon total. As the various online polls brought on by the news of "Dexit" showed, every Pokémon out there is someone's favorite. Since Pokémon holds such a special significance to each person, we decided we'd list some of our favorites and then explain why we like them so much. Here are some of our favorite Pokémon listed in alphabetical order:
Appletun
Source: The Pokémon Company
The last decade of Pokémon has seen Game Freak forced to lean ever more deeply into weirder, unobvious ideas for monster designs as their total roster crept up to 1,000. I welcome this newfound chaos with open arms and would like to submit what I think to be the pinnacle of design nonsense as also one of the best ever: Appletun.
Appletun evolves from Applin, an aptly-named apple-looking thing that is in actuality just a small worm that has burrowed into an apple to hide from birds. It's an uncommon, but otherwise unaccomplished creature until exposed to checks notes a…second apple…whose flavor determines what kind of dragon it grows up into. If the apple is sweet, the worm merges with the apple and transforms into what amounts to a cross between a dragon and apple pie. Its Pokédex entry suggests that children eat its flesh.
This thing has no business existing in a game where, over a decade ago, all worms logically evolved into obvious bigger bug things. It is also one of my favorite Pokémon in the whole world and I am overjoyed Pokémon has existed long enough for this mishmash of ideas to exist. Long live Appletun. -Reb Valentine
Charizard
Source: The Pokémon Company
Ever since Pokémon Red and Blue released, we had the pleasure of knowing this awe-inspiring dual fire-type and flying-type Pokémon. Whether you fell in love with it playing Pokémon Red or Blue, or it tugged on your heartstrings in the anime, Charizard earns its place on this list. I mean, especially if the holographic Pokémon card has anything to say about it. Strong, intimidating, and a force to be reckoned with, Charizard has always been a favorite among fans. Even its iconic showdown with Pikachu made it into the Detective Pikachu movie. You can't deny the popularity of this powerhouse; Charizard definitely deserves a spot on your roster. It's a bummer that it takes so long to get one in Pokémon Sword and Shield. -Sara Gitkos
Eevee
Source: The Pokémon Company
Eevee is one of the best Pokémon ever created, and it's far better than the franchise mascot, Pikachu. Eevee is like an adorable little puppy or kitty, and it looks like something that you can have in real life as a pet. I mean, honestly, who can resist the adorableness of Eevee when it gives you love in the games? Plus, the coolest and best part about Eevee are all of the possible evolutions that it can take. To me, it's like watching a person grow and become their own, depending on their circumstances. With eight possible evolutions, you have most of your bases covered. I mean, you have Fire, Water, Electric, Dark, Psychic, Grass, Ice, and Fairy — you can have a solid team of Eeveelutions and be covered for most situations! The versatility of Eevee is ridiculously good. And with so many different possibilities, I'm sure there's at least one Eeveelution that everyone loves above the rest. For me, I adore Jolteon, Vaporeon, Umbreon, and Sylveon. -Christine Romero-Chan
My favorite Pokémon is Eevee: Eevee is the pinnacle of what Pokémon is all about. With the potential to evolve into eight different types or just continue to be its own, Normal-type awesome self, Eevee has it all. You can have an entire team of Eevee and Eeveelutions and still not have them all. While Gen VIII didn't give us a new type, it did give us a Gigantimax Eevee, finally proving that even without evolving Eevee is amazing. On top of all that, with its dog-like appearance and so much fluff, it's also one of the cutest Pokémon out there. -Casian Holly
Gengar
Source: The Pokémon Company
Gengar has been my best boi for a couple of decades. On the original Pokémon Red/Blue, your first encounter with Gengar's evolutionary line is in Lavender Town, which houses a graveyard tower filled to the brim with ghostly Pokémon. Lavender Town made a lasting impression on me as a kid, with Gengar's Hypnosis/Dream Eater combo carrying me to victory against tons of friends at school.
Gengar is a popular Pokémon in general, making its way across various titles, complete with a huge array of merchandise and alternative Mega and Gigantamax forms. As the games progress, Gengar's Pokédex description gets darker. G-Max Gengar transforms into a gaping portal, which, according to the Pokédex, is a literal gateway to the afterlife. Standing in front of Gengar's mouth will allow you to hear the cries of your deceased loved ones. Few Pokémon are as creepy as they are cute.
I have to give an honorable mention to Sword/Shield's Polteageist, which combines the best of my love of Ghost Pokémon and my love of tea. -Jez Corden
Gyarados
Source: The Pokémon Company
I think we can all relate to Gyarados. There are times we feel that we're powerless and weak, just a floundering fish at the mercy of others. But then we evolve: we can burst out of our shell and grow, becoming more powerful than anybody could've imagined. We start off as Magikarps and turn into Gyarados. It may be cheesy, but I think this is why Gyarados resonates with so many. It's such a huge departure from its previous form that it's surprising. It's also satisfying, especially because Gyarados is so powerful. -Carli Velocci
Ninetales
Source: The Pokémon Company
Ninetales is a truly beautiful Pokémon to look at. She is the picture of grace paired with power, and I can't help but love beautiful yet dangerous creatures. The variety in types of moves she can learn offers a good mix you can build up for a well-rounded Pokémon, from fire, to psychic, to ghost, and fire. She even has grass, ground, and dark moves you can teach her with the right TM. I love that you can tell that she is an intelligent creature, very true to her fox nature. If you're good to her, she is good to you. Plus, who wouldn't love this awesome Pokédex entry in Pokémon Sword?: "It is said to live 1,000 years, and each of its tails is loaded with supernatural powers." -Alex Huebner
Noivern
Source: The Pokémon Company
It's really hard for me to choose a favorite Pokémon because I like several of them for very different reasons. However, one of my absolute favorites is Noivern. I've always loved bats and dragons and this awesome guy is a mix of the two. On top of that, I love his coloring with the purple, green, and black getting broken up by the white fur. Whenever possible I always put him in my party. If Pokémon were real and I got to travel around with this guy, that'd be freaking awesome! I also love that his shiny variant is one of the ones that looks very different from his original coloring. It makes it far more exciting to find one and show it off. -Rebecca Spear
Pikachu
Source: The Pokémon Company
Adorable, sweet, and electric power, Pikachu is a Pokémon icon. This little mouse Pokémon's popularity exploded thanks to a fun anime and Pokémon Yellow. Tiny, agile, and cute, Pikachu is a huge fan favorite. In fact, this electric-type critter has a few games where it's featured as the main protagonist, like Detective Pikachu and PokéPark Wii: Pikachu's Adventure. Detective Pikachu was even made into a movie (where he was voiced by Ryan Reynolds, no less). Pikachu is synonymous with Pokémon! Plus, just look at it! It's not the strongest Pokémon, by any means, but he is the most recognizable. I can't make a party without one. Who doesn't need a quick, hyper-charged rodent on their squad? -Sara Gitkos
Sobble
Source: The Pokémon Company
I've never played a Pokémon game before for any meaningful amount of time. So when I picked up Pokémon Sword, there were no pre-conceived biases of type or ability. I picked because the idea of water is calming, so I went with the water-type starter: Sobble. Sobble then proved himself worthy of being picked, as his water cannon ability was ridiculously overpowered. Pokémon several levels ahead, several in a row all fell, one by one. Different trainers, the braggadocios and calculating experts alike, all fell to the power of the water cannon. Sobble earned his place, and even after his evolution into Drizzile and later Intelleon, I will remember the little Sobster with fire in his heart and water at the ready. -Samuel Tolbert
Trubbish
Source: The Pokémon Company
Leave it to the Pokémon Company to make a small sack of garbage with arms adorable. Trubbish is hands down one of the greatest Pokémon of all time from a design standpoint, but also a subtle political perspective as well. As an embodiment of our wasteful tendencies as a society, this cute little creature is a constant reminder that just because something is thrown away, doesn't mean its gone. Our waste has consequences and just like our little pet Trubbish, we need to do a better job taking care of it. -Miles Dompier
We may earn a commission for purchases using our links. Learn more.
Here's how to get a Samsung Galaxy S10 in your hands for $0 per month – Android Central
Who said you have to spend hundreds of dollars to get your hands on a new smartphone? Sprint has a deal that could score you a Samsung Galaxy S10 absolutely free when you lease the device for 18 months and add a new line of service. Another offer scores you the Galaxy S10e for only $5 per month with the same stipulations.
Today's deal on Samsung's Galaxy S10 requires approved credit and saves you over $30 off the usual monthly cost to lease this device. You should see the discount applied within two months, however you'll owe the remaining balance on the phone if you cancel early.
Don't Wait
Sprint is offering customers the Samsung Galaxy S10 for $0 per month when you sign up for an 18-month Flex Lease and add a new line of service. You could also score the Galaxy S10e for $5/month with a Flex Lease by adding a new line to your account.
Limited Time Offer
Sprint's Flex Leases are perfect for those who get tired of using the same phone after a while. Once 18 months has passed, you're able to return the phone and switch to a new one. How often do you do anything with your old smartphones anyway? Sprint also gives you the option of paying off the remaining balance on the phone to keep it if you decide you don't want to give it back.
Samsung Galaxy phones sold by Sprint include Galaxy Forever, which allows you to return the device you have and switch to the latest Samsung Galaxy phone at any time after 12 months of lease payments have passed.
Set against signing up for Sprint? Verizon has a deal on the Samsung Galaxy S10 as well. You can score a $150 prepaid card when purchasing the Samsung Galaxy S10 device of your choice at their new low price, as well as up to $500 off the purchase price when you trade-in an eligible device.
Samsung's Galaxy S10 features an immersive 6.1-inch Cinematic Infinity Display that is absolutely gorgeous, so much so that we called it the best-ever display in our in-depth review. Inside, it's powered by a Snapdragon 855 processor, 8GB RAM, and has up to 512GB of storage. There's also an in-display fingerprint sensor, 3,400mAh battery with Wireless PowerShare feature, and exceptional triple rear camera setup. You really can't beat a deal like this on a phone this good.
We reviewed the S10 last year, calling it "the best-ever Galaxy S" and rating it with 4.5 out of 5 stars. If you'd like to know more about the latest Samsung Galaxy devices before buying, this Everything You Need To Know guide is pretty helpful, too.
SpaceX: Elon Musk inspires sci-fi manga fans with latest Starship mockup – Inverse
Could SpaceX's Starship feature an homage to a famous manga-inspired sci-fi film?
CEO Elon Musk shared an image Tuesday of the company's upcoming rocket, designed to send humans to Mars and beyond, mocked up with images from Alita: Battle Angel. The 2019 American film is based on the '90s Japanese manga Battle Angel Alita, and tells the story of a cyborg named Alita that works to uncover her mysterious past.
"Battle Angel Starship," Musk wrote to his 31.5 million Twitter followers, sharing an image of the under-development rocket emblazoned with an image of Alita, the quote "all or nothing," and the words "Mars Hunter Warrior," a reference to Alita's future bounty hunter role. The ship also features the number 99, commonly associated with the character and a number she uses when playing motorball.
Oh, and of course, it features a giant SpaceX logo.
The design was warmly received by Alita fans, with one declaring it "so amazing" and another stating that "now Alita has officially her own spaceship!"
Musk has been known to regularly share memes and jokes that reference science fiction and anime. Earlier this month he shared an image of Bernie Sanders standing in the United States Senate, photoshopped to look as if he's explaining the famously abstract ending of Neon Genesis Evangelion. In October 2018, he professed his love of anime over Twitter and declared that he owned a chibi Wolverine. Musk mentioned in January 2017 that Ghost in the Shell was "not the ideal ending" and the then-forthcoming live-action version had "a lot of potential."
Unfortunately that potential never seemed to quite materialize. The live-action Ghost in the Shell scored 44 percent on Rotten Tomatoes. Alita: Battle Angel also received a similarly muted 61 percent. The original works of both are hailed as classics.
Although it seems like a lighthearted joke in Musk's downtime, he has been known to make references to science fiction in his work. Tesla vehicles are fitted with a Ludicrous mode and expected to offer PLaid power at a later date, both references to cult classic Spaceballs. SpaceX's two rocket recovery ships are named Of Course I Still Love You and Just Read the Instructions, both references to Iain M. Banks' Culture novels. The red Tesla Roadster that launched on the first Falcon Heavy trip features the words "Don't Panic," a reference to Douglas Adams' Hitchhikers Guide to the Galaxy series.
The mockup also resembles a piece of aerial history: the nose art of World War 2 planes. The designs painted on planes in the era took a number of shapes: cobras, sharks, celebrities of the era like Ernie Pyle. But perhaps the most famous of these designs were sexualized pinup models of famous actresses like Rita Hayworth.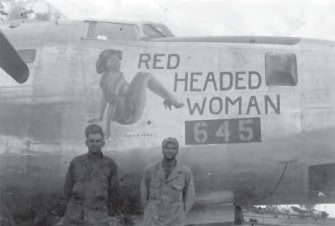 Musk's art could be a tribute to this history, but it's also worth noting that the character of Alita is presented as a teenager.
Whether this latest image is a sign of things to come for Starship may become clear relatively soon. SpaceX is aiming to launch the rocket on a fully-reusable orbital flight this year, the first step toward its more ambitious projects. These include a trip around the moon with Japanese billionaire Yusaku Maezawa, scheduled for around 2023. It also includes sending the first humans to Mars, where they will be tasked with building a city by 2050. This will be designed to support future missions for the Starship, acting as a refueling base so people can fly out further and explore other planets in the solar system.
We'll have to wait and see whether "Mars Hunter Warrior"s will somehow feature in these plans.
Xbox Series X Specs News Update: Smart Delivery, TFLOPS, SSD, And More Detailed – GameSpot
Ahead of an official price and release date reveal, Microsoft has announced new details in regards to its upcoming next-gen console, the Xbox Series X. In a blog post, Xbox head Phil Spencer focuses on a handful of key areas: hardware power, variable-rate shading and ray-tracing, an improved quick resume function, and a brand-new feature Microsoft is calling "smart delivery."
The hardware will boast 12 TFLOPS of GPU power, which Microsoft notes is twice that of Xbox One X, based on an AMD Zen 2 and RDNA 2 architecture. A Variable Rate Shading technique allows the GPU to prioritize individual effects on specific game objects rather than focus on the entire screen. It will also sport hardware-based DirectX ray-tracing. The post also confirms SSD storage and 120 FPS support.
As for what all that power will go towards, Microsoft shared some end-user features too. The Quick Resume feature promises to be faster without waiting through loading screens, and now it can be used with multiple games at once. Xbox Series X will be backwards compatible with all previous generations of Xbox games and accessories. A new "Smart Delivery"' feature is essentially cross-buy, letting you purchase a game once and play it on whatever is the best hardware available. Microsoft says that developers and publishers will be able to choose to use the feature on games that release first on Xbox One and then later come to Xbox Series X.
Finally, Microsoft is continuing to promote its Game Pass subscription service, noting that it will carry forward into the next-generation and continue including first-party games. This notably includes Halo Infinite at launch.
The Xbox Series X is Microsoft's first volley into the next generation, as the company has noted that it's switching to just Xbox for its branding going forward. That means we may see multiple hardware revisions within the Xbox family, similar to a smartphone model. We don't know a price or release date yet, but Microsoft may reveal those at its E3 2020 presentation. For more details, check out everything we know about Xbox Series X.
GameSpot may get a commission from retail offers.