Canada's Drop In GDP Made The Economy Even More Dependent On Real Estate – Better Dwelling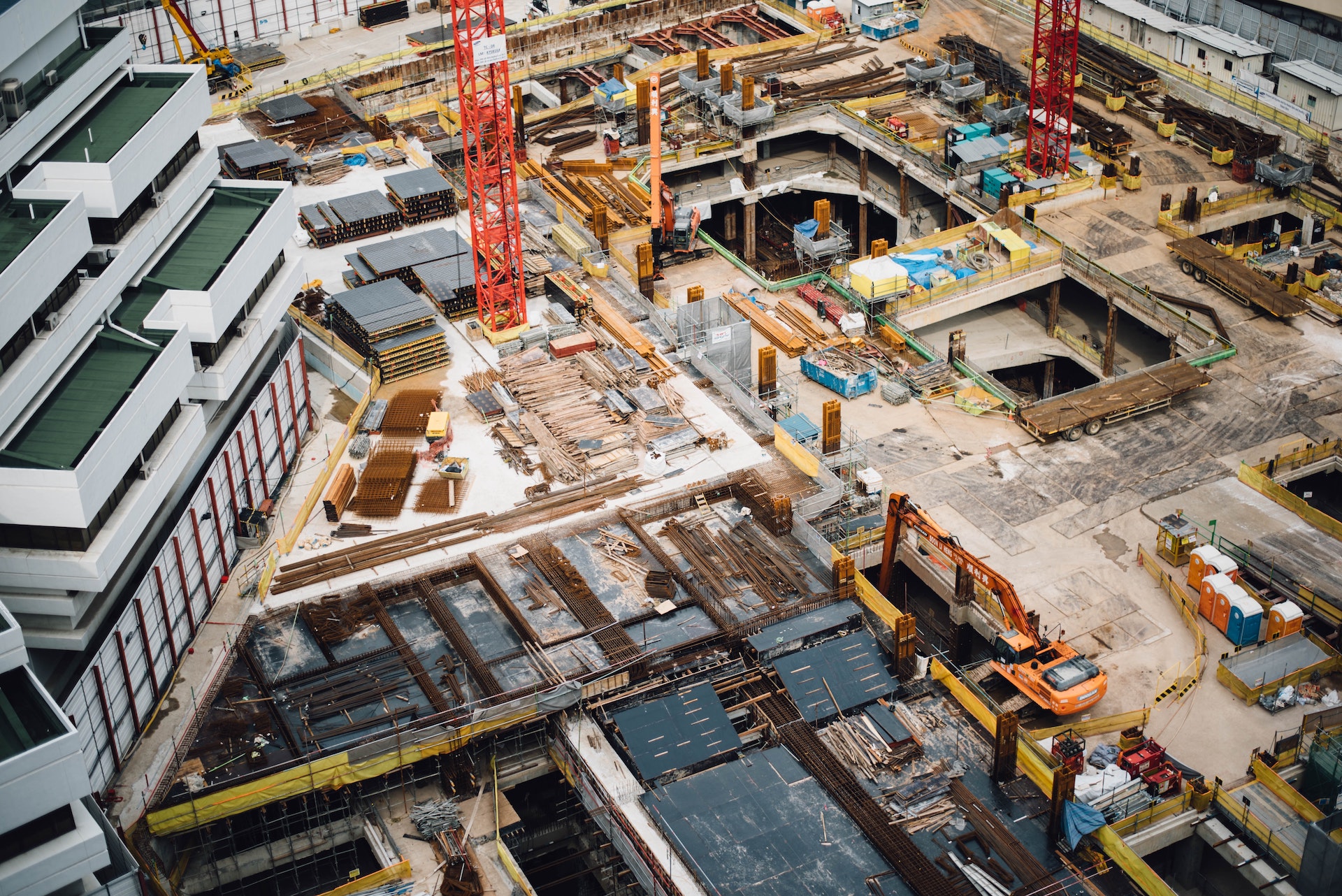 Canada's real estate industry has seen a smaller impact than the general economy during the pandemic. Statistics Canada (Stat Can) data shows residential investment fell in Q2 2020. The drop was smaller than the one GDP made though, meaning the economic dependency on real estate grew. At least for the next few months.
Residential Investment
Residential investment is residential real estate's direct contribution to the economy. It includes the construction of new houses, major renovation, and ownership transfers, but it's important to remember it's not a comprehensive measure. For instance, renovations don't cover superficial renos or routine maintenance. Roofs are in, but painting the baby's room isn't. Ownership transfer costs include things like agent commissions and lawyer fees. Real estate is a much bigger contributor to the economy, and this is just the most direct measure. For example, insurance and finance are also largely dependent on real estate, but are independent segments.
Drops in residential investment are considered red flags for the economy. Research from Norway's central bank notes drops in residential investment precedes a recession. Countries with high rates of ownership, like Canada, tend to have the strongest link. Countries with low rates of ownership, like Japan, have the weakest link. Often people think a slowdown in new building is just the end to an overheated real estate market. In reality, it's a sign of other issues throttling the investment into this area.
Canadian Residential Investment Drops Over 11%
Residential investment made a small increase on the quarter, but is down from last year. The total estimate is $39.24 billion in Q2 2020, up 1.87% from the previous quarter. This is a 11.36% decline compared to the same quarter last year. While the decline is large, it was smaller than the one gross domestic product (GDP) made.
Canadian Residential Investment
The amount spent on residential stuctures in Canada.
Source: Stat Can, Better Dwelling.
GDP made a sharp (and expected) decline last quarter. The number came in at $484 billion unadjusted in Q2 2020, down 10.52% from the previous quarter. This represents a decline of 14.70% compared to the same quarter last year. Since the drop for GDP in general was larger than the decline for residential investment, the economy became more dependent on real estate.
Residential Investment As A Percent of GDP Increased To 7.48%
Residential investment as a percent of GDP is still trending lower, but it's significantly higher than last year. Residential investment as a percent of GDP reached 7.48% in Q2 2020, up from 7.25% last year. While it's a significant climb, it's still much lower than the record high of 8.69% hit in Q2 2016. Short-term it's an increase, but on a longer horizon there's still a downtrend.
Residential Investment As A Percent of GDP
The amount of Canadian residential investment, expressed as a percent of GDP.
Source: Stat Can, Better Dwelling.
Canadian residential investment is lower in dollar terms, but not dropping nearly as fast as GDP. This is printing a short-term increase in the dependency ratio. However, many of the factors that dragged GDP lower in Q2 are being considered temporary. As the economy returns to normal, the ratio of residential investment as a percent of GDP should continue its downtrend. In the meantime however, the country is getting a little more dependent on real estate.
Like this post? Like us on Facebook for the next one in your feed.
Vancouver real estate: early September numbers show steep drop in sales from August highs – The Georgia Straight
Home sales in the city of Vancouver are dropping big time.
This is based on tracking by real-estate site fisherly.com as of late morning Friday (September 25).
Compared to record highs in August, early numbers for September show a steep decline in transactions.
In August, a total of 490 condo units sold in Vancouver.
As of this posting September 25, fisherly.com recorded 202 condo sales so far this month.
Last month, 212 detached homes changed owners.
September sales so far show 114 freestanding houses sold in the city.
As for townhouses, 99 sold in August.
As of September 25, only 49 townhouses have been purchased.
Vancouver home sales peaked in August, following a steady recovery that started in May.
Transactions crashed in April during the height of the COVID-19 lockdowns.
RBC Economics previously issued a report noting that pent-up demand for homes drove real estate sales in the country this summer.
However, according to the bank's report, this demand is largely spent, and that the market's momentum is expected to decelerate in the fall.
The Canadian Real Estate Association has forecast that after its highs and lows, 2020 may likely end up as a "fairly middling year overall".
It remains to be seen whether the Vancouver market will stage a late September rally to boost numbers.
Real Estate Roundup 9.25.20 – Real Estate Daily Beat
Real Estate Roundup
Office news
SL Green and Jacob Chetrit have resolved their dispute over the broken contract for the Daily News Building. (TRD)
Global pricing and demand for office space will take almost five years to recover from the damage wrought by the pandemic, according to a report by Cushman. Vacancies worldwide are expected to peak at 15.6% in 2022, with about 95.8 million SF of space emptying over the next two years. That's more than during the 2008 financial crisis, when tenants abandoned 85 million square feet of offices. (Bloomberg)
Barclays is set to ramp up staff numbers in New York next month, asking a fresh contingent of employees to be "primarily office-based", as the UK lender prepares to U-turn on its plans to bring more people to its Canary Wharf headquarters. (FinancialNews)
Mizuho Financial Group plans to trim office space in New York and London in anticipation that some staff will keep working from home even when the coronavirus pandemic is over. (Bloomberg)
When Everybody's Working At Home And The Magic Is Gone. (NPR)
Retail
Brookfield Properties and Namdar Realty are separately requesting they be allowed to give up their J.C. Penney-anchored malls to special servicers to avoid loan foreclosure. The action is known as a "deed-in-lieu." Mall owners most likely to default are those with CMBS debt. Such loans are difficult to restructure because of covenants bondholders have with servicers. (TRD)
Leasing
Spring Education Group has signed a 20-year lease for 34,500 SF at Albanese Development's 556 West 22nd Street. The group's BASIS Independent Schools will occupy the entire three-story building to serve students in grades 6 through 12. (TRD)
Tech
Although Zillow has long denied it wants to become a real estate brokerage, the changes to its iBuying program mean it is doing just that. Previously, Zillow worked with local real estate agents to complete both ends of the transaction, but now it will instead use its own employees who are licensed real estate agents. (MotleyFool)
Co-living firm Common has raised $50 million in new venture capital this month. Earlier this summer, competitor Juno Residential launched with $11 million in venture funding. (WSJ)
Other news
New York Community Bank and Signature were among the top five most-active lenders in New York in the first half of the year, and almost all of their portfolios are tied to the area. With retail and apartment vacancies rising and rents falling, and with the prospect of employers cutting their office space looming, the question is whether the hundreds of millions of dollars the banks have set aside for commercial-property loan losses will be enough. (Bloomberg)
Blackstone's China Real Estate Head Tim Wang leaves after 10 years. (Bloomberg)
Blackstone Group closed on the largest real-estate debt fund ever. The private equity firm began raising money for the fund in the spring of 2019, and ultimately took in $8 billion. Fundraising got a boost after Covid-19, partly because interest rates fell, increasing the appeal of relatively high-yielding real estate debt. (WSJ)
National Real Estate Deal Roundup 9.25.20 – Real Estate Daily Beat
National Acquisitions Roundup
National Leasing Roundup
Office
Industrial