Electric vehicle maker Nio says new China entity to draw investment of 7 billion yuan – TheChronicleHerald.ca
BEIJING (Reuters) – Strategic investors will inject 7 billion yuan ($989 million) into Nio China, a new entity controlled by Chinese electric vehicle maker Nio Inc, the firm said on Wednesday.
The new investment will boost product development and research, Chief Executive William Li told a news conference, adding that the firm would consider expanding capacity in the eastern city of Hefei if sales demand grew.
In a statement, the firm said Nio will inject its core businesses and assets in China, which are valued at 17.77 billion yuan, into Nio China and invest 4.16 billion yuan in it.
Nio will hold 75.9% of the new firm, and investors the rest, once transactions are completed.
The headquarters of Nio China are planned to be located in the Hefei Economic and Technological Development Area.
In February, Nio said it signed framework agreements with the Hefei city government to raise funds in excess of 10 billion yuan.
Nio plans further developments along with the Hefei government, Li added, but did not elaborate.
(Reporting by Yilei Sun and Brenda Goh; Editing by Clarence Fernandez)
France Plans Investment Fund for Aerospace Sector, Le Maire Says – BNNBloomberg.ca
(Bloomberg) —
France will announce a stimulus plan for the French aerospace industry in the next week to 10 days as the country's economy deals with the fallout of the coronavirus pandemic, Finance Minister Bruno Le Maire said in an interview on broadcaster France 3 on Sunday.
Measures will include the creation of an investment fund to help small and medium-sized companies in the sector, with Le Maire saying he wants France's four large aerospace companies, Thales SA, Safran SA , Airbus SE and Dassault Aviation SA, "to be present" in the fund.
France's aerospace plan would follow an 8 billion-euro ($8.9 billion) stimulus package for the country's struggling car industry announced on Tuesday, which includes 5 billion euros in state-backed loans for Renault. The aerospace industry is France's biggest exporter, with foreign sales valued at 64.2 billion euros in 2019, according to customs statistics.
Le Maire said Renault's survival is in play. He said the carmaker needs to become more competitive and have a long-term strategy that includes electric vehicles.
Aid for the tourism, hotel and restaurant industry will be maintained until at least the end of June, according to Le Maire. He said France could still have "a magnificent French tourism season."
Le Maire said he's not interested in the job of prime minister, and would prefer to continue his "mission" at the Economy and Finance Ministry of overhauling France's economy.
©2020 Bloomberg L.P.
Canada's farmland is a wise investment — during and after the coronavirus – The Conversation – Canada
COVID-19 has put the world's economies on pace for the most dramatic contraction since the Great Depression. With the world's major economies on track for the largest quarterly decline in history, Canadian farmland is an increasingly stable and resilient investment.
Canada is one of the largest agricultural producers and exporters in the world. According to Statistics Canada, the country is the fifth-largest agricultural exporter.
Agriculture is one of Canada's largest industries, directly employing nearly 300,000 people, and it accounts for roughly five per cent of the country's gross domestic product. As the world's population grows, Canadian agriculture and related industries will grow in size and importance.
Population growth
Today, there are more than seven billion people in the world. It is estimated that by the year 2050, there will be more than nine billion people.
It's also been predicted that 90 per cent of existing arable land will be used to produce as much as 70 per cent more food to accommodate this growth. This will invariably raise the value of global farmland.
Simple economics suggest that if demand increases while holding supply constant, prices will rise. That means increased demand for food and constraints on arable land will lead to appreciating farmland values.
Over a 30-year period of significant population growth, the value of farmland in both Canada and the United States grew steadily. See below:
According to Statistics Canada, the average price of farmland per acre in 1988 was $464. At the same time, according to the U.S. Department of Agriculture, American farmland was the equivalent of C$885 per acre. In 2018, the average of farmland per acre in Canada exceeded $3,000, and in the U.S., it exceeded $4,000. Based on this historical data and the future outlook, investment in farmland is promising.
A looming Saskatchewan boom
My experience as a senior manager of an agriculture company for the better part of a decade gave me perspective of the unique value of Saskatchewan agriculture. Farmland appreciation in the Canadian Prairies, where agriculture is a core economic driver, has shown greater increases than other areas of the country.
According to the Saskatchewan government, the province "is home to more than 40 per cent of Canada's cultivated farmland, some of the most productive land in the world."
Saskatchewan farmland ownership has been more restricted than other provinces, resulting in a historically lower price per acre. Given the high soil quality and relaxation of purchase provisions over the past decade, the price per acre in Saskatchewan is on the rise. That means forthcoming investments are likely to provide fruitful returns and capital appreciation.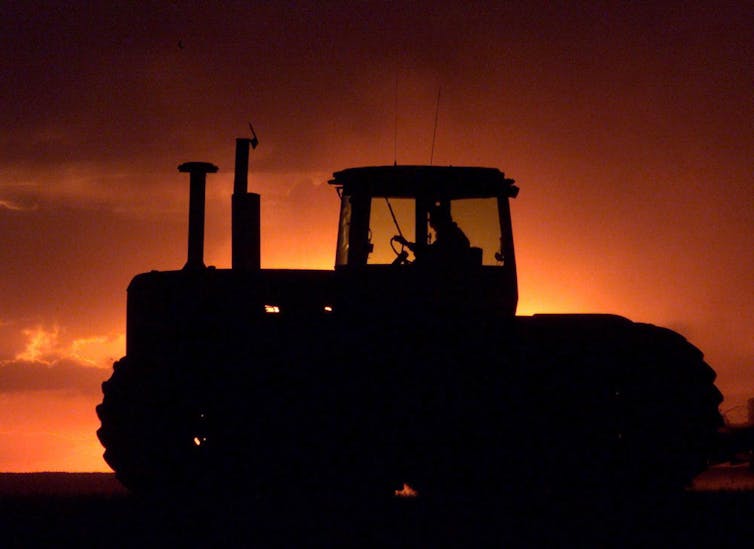 Based on Farm Credit Canada's 2018 and 2019 reports, the three-year average increase in Saskatchewan farmland values was 6.2 per cent compared to 4.9 per cent in British Columbia, 3.3 per cent in Alberta and 4.2 per cent in Manitoba.
Some of the largest Saskatchewan farmland owners, including Andjelic Land Inc., Avenue Living Agricultural Land Trust and the Heide family have benefited from farmland appreciations via their strategic investments.
Investment comparison
Comparing farmland to the appreciation of Canada's primary stock exchange, the Toronto Stock Exchange (TSX), over an 11-year period from 2009 to 2019 shows the consistency and stability of farmland over stocks.
Despite two economic downturns, farmland showed positive appreciation year-over-year compared to the more volatile TSX.
Even though the TSX showed more than 30 per cent appreciation in 2009, three of the those years produced depreciations exceeding 10 per cent. Conversely, farmland consistently appreciated, ranging from five per cent to more than 20 per cent, throughout the same 11-year period.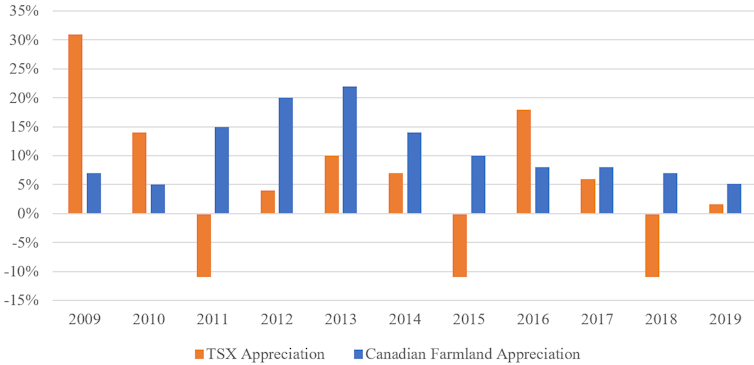 Given the expected global population growth, food demand and current arable land constraints, farmland investments will likely continue to yield lucrative returns.
Farmland in Canada and the U.S. has historically appreciated as population and global food demand has increased. Farmland has also served as a value-add to portfolios and has proven to be more predictable with respect to its appreciation than equity markets.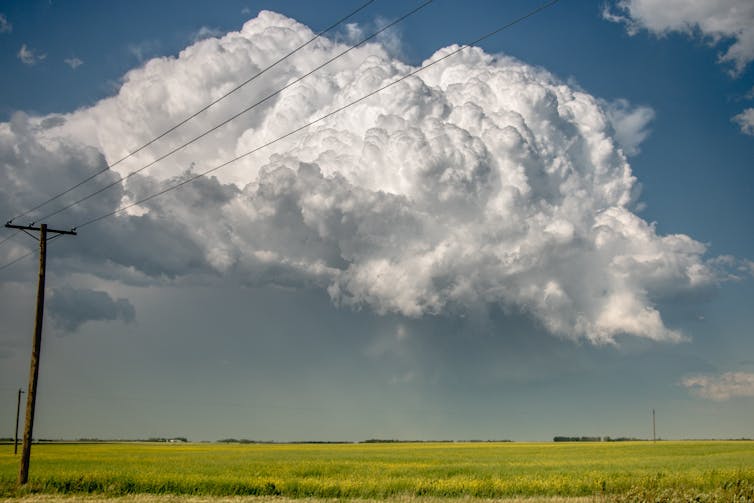 Further opportunity for investment in farmland remains, with substantial value to be extracted. Specifically, regions of Canada like Saskatchewan have been historically undervalued and as a result, are appreciating.
As such, there is a compelling opportunity for profit. Due to long-term projections, now more than ever it is strategic to incorporate farmland into investment equations. To quote Mark Twain:
"Buy land, they're not making it anymore."
Natixis Opens Corporate, Investment Bank Office in Saudi Arabia
(Bloomberg) —
Natixis SA opened a corporate and investment banking office in Saudi Arabia as the French lender seeks to expand in the Arab world's largest economy.
The bank appointed Reema Al-Asmari as chief executive officer of its operations in the kingdom, according to a statement. Al-Asmari joined Natixis in August 2019 and was previously head for treasury services for JPMorgan Chase & Co. in Saudi Arabia. She will report to Simon Eedle, Natixis' head in the Middle East.
International banks have been expanding in Saudi Arabia as the country embarks on a plan to diversify its economy beyond oil and attract more foreign investment. Citigroup Inc. re-opened in the kingdom in 2017 after leaving in 2004, while JPMorgan, HSBC Holdings Plc., and Goldman Sachs Group Inc. are among banks that have been hiring and getting licenses for new activities.
Saudi Arabia has become a more important source of deal flow for global banks. Saudi Aramco raised nearly $30 billion in the biggest-ever initial public offering last year, while the opening of the kingdom's stock market to foreign investors has attracted global investors.
More recently, the kingdom's Public Investment Fund has been on an overseas acquisition spree. The sovereign wealth fund built has stakes in Boeing Co., Citigroup Inc. and Facebook Inc. since the start of the coronavirus pandemic.
Source: – Yahoo Canada Finance
Source: Natixis Opens Corporate