Facebook's new Gaming app launches on Android, with iOS version coming soon – TechCrunch
Facebook's dedicated Gaming app is now live on Android, months before its planned June release. The social media giant pushed the app out two months prior to its scheduled unveiling amid a global pandemic that's left people all over the world isolated at home, rapidly burning through entertainment options.
The New York Times announced the upcoming release in an exclusive over the weekend, noting that Facebook's massive gaming investment has culminated in more 700 million of the sites's 2.5 billion users actively playing games through the platform monthly. The launch of a devoted app is a clear next step for content that has, until now, been the domain of the site's Gaming tab.
Social engagement is the focus for the app (naturally), which will be getting an iOS version at some point in the near future (pending Apple approval). "It's entertainment that's not just a form of passive consumption but entertainment that is interactive and brings people together," the app's head Fidji Simo told the paper, later adding, "We're seeing a big rise in gaming during quarantine."
Twitch and YouTube are among the biggest competitors for the app's gaming Go Live streaming feature. Facebook has already has a massive platform in its own Live offering, which is currently seeing high levels of use as isolated users seek some manner of human connection during the COVID-19 shutdown. With Go Live, users can share gaming streams directly to their Facebook page.
Live streaming is the highlighted feature upon launching the app, while a second tab offers game discovery both through your friends' activities and a by category breakdown. A final tab sports a chat platform.
The app's arrival comes after a year and a half of testing in various markets, including Latin America and Southeast Asia. Gaming is launching without ad support, though Facebook tells the Times that it plans to monetize by taking commission off of "stars" — donations viewers send to streamers.
It remains to be seen how the Twitch/YouTube method will translate for a platform traditionally more focused on casual gaming titles like Words With Friends. Not all of the service's attempts to spin off features as devoted apps have been successful, but the rushed timing could give the service an extra boost, as users seek out new forms of content and socializing during a global shutdown.
9 major details we know — and 4 that we still don't — about the PlayStation 5 – Business Insider – Business Insider
The PlayStation 5, Sony's next-generation game console, is scheduled to launch this holiday season — and it's expected to be much more powerful than the existing PlayStation 4.
Thus far, Sony has offered a first glimpse at the new console via its new DualSense gamepad, and a tech demo highlighted the technical prowess of the new machine. But we're still missing some crucial details.
Here's everything we know — and a few major details we're still missing — about Sony's next-generation PlayStation console.
The PlayStation 5 is almost here.
Sony's next-generation PlayStation game console is scheduled to arrive this holiday season, but we already know plenty of details about it right now: how powerful it is, its main features, and we've even gotten a good look at its new gamepad.
We're also still in the dark about some of the most important details, from pricing to what the console itself looks like.
Here's everything we know — and don't know — about the PlayStation 5 so far:
First: What we do know! 1. Games will look better than ever.
Unlike the PlayStation 4 Pro and the Xbox One X — half-step consoles that offered more power in the same console generation — the PlayStation 5 "allows for fundamental changes in what a game can be," Mark Cerny, Sony's lead system architect, told Wired in April 2019.
Core to that mission is the new console's processing chips: a new central processing unit and a graphics processing unit from AMD. The former is based on AMD's Ryzen line, while the latter is part of Radeon's Navi GPU line.
What that means for you: The PlayStation 5 is built with bleeding edge hardware.
2. Games will load much faster.
When you think of flashy new video game consoles, you probably don't think too much about hard drives — the thing you store games and game saves on.
But Cerny told Wired that the next PlayStation's hard drive is "a true game changer." Why's that? Because, for the first time ever, the next PlayStation will come with a solid state drive.
What's different about that? It's much, much faster than a traditional hard disc drive. In a demonstration of the new drive, 2018's "Marvel's Spider-Man" was loaded up on an early development kit for the next PlayStation — it demonstrated a reduction in load times from 15 seconds to less than a single second.
That indeed could be a game-changer. Just imagine all the time you've wasted waiting for games to load — now, imagine that being erased permanently.
3. It's capable of producing 8K visuals.
8K? Yes, 8K — as in "the next step for television resolutions after 4K." And yes, you probably just got a 4K television. (Even more likely: You still don't have a 4K television!)
That's fine. Though the PlayStation 5 will apparently be capable of producing 8K visuals, we don't expect that any games will take advantage of that for some time. After all, there are barely any 8K sets available for sale, let alone a large audience of people waiting for 8K content. And that doesn't even get into the absurd price tags on the 8K TVs that do exist.
This capability seems more like a measure of future-proofing against what will come next rather than a new standard for visual fidelity.
4. It can produce a new type of visuals, called "Ray Tracing."
Forget about 8K: What's this "ray tracing" business?
The long and short is it's a jargon term for what is essentially "more detailed, accurate lighting." A core component of video game visuals — like all other visual mediums — is how lighting is applied.
To that end, the PlayStation 5 will support the emerging form of virtual lighting.
Read more: Sony's next-generation PlayStation will come with 'ray tracing' — here's what that looks like in action
5. It plays PlayStation 4 games as well as PlayStation 5 games.
Backwards compatibility is a hugely important feature of any game console, and it's one that the PlayStation 4 completely whiffed. Sony is correcting that with the PlayStation 5 — your PS4 games will run on the PS5.
There's one caveat: When the new console arrives this holiday, it won't be able to play the vast majority of those games. Somewhere in the realm of 2.5% of those 4,000-plus games will work.
"We recently took a look at the top 100 PlayStation 4 titles, as ranked by playtime, and we're expecting almost all of them to be playable at launch on PlayStation 5," the console's lead architect, Mark Cerny, said in a video Sony published in mid March.
The company committed to further expanding out compatibility "over time" in a separate blog post. "We believe that the overwhelming majority of the 4,000+ PS4 titles will be playable on PS5," the post said. "We have already tested hundreds of titles and are preparing to test thousands more as we move toward launch."
6. It works with PlayStation VR.
There will almost certainly be a new, higher-fidelity version of Sony's virtual reality headset, PlayStation VR, for the PlayStation 5. When asked about a new headset, Cerny told Wired, "VR is very important to us," but wouldn't elaborate. He did confirm, however, that the existing PlayStation VR headset for PS4 will work on the PlayStation 5.
Sony has yet to confirm this, but it stands to reason that the PlayStation 5 also supports PlayStation Move controllers and the PlayStation Camera — crucial components of the PlayStation VR system.
7. It has a new controller with improved feedback and battery life, and it's called the "DualSense."
In an October 2019 blog post, Jim Ryan, Sony Interactive Entertainment's president and CEO, shared the first new information about the PlayStation 5's controller.
The new controller uses haptic feedback instead of traditional "rumble," allowing developers to program more sensitive responses.
This is meant for players to feel different vibrations in their controller when they fire a gun or hold the wheel of a car. The PlayStation 5 controller also has adaptive triggers that can be programmed to have a different level of tension depending on the action, the post said.
Then, in April, Sony unveiled the controller itself with an array of images showing off its new design, as well as one additional feature: an array of built-in microphones that enable voice chat without a headset.
More than anything else, the "DualSense" controller is a physical departure from Sony's beloved line of DualShock PlayStation gamepads.
Sony has stuck with the same general gamepad design for years, starting with the PlayStation 1 and going all the way through to the PlayStation 4. It's an iconic shape that's known the world over.
But with the PlayStation 5, the design is taking a major turn.
"We went through several concepts and hundreds of mockups over the last few years before we settled on this final design," the blog post says.
8. Sony says it will release the PlayStation 5 during the 2020 holiday season.
There isn't a set release date for the PlayStation 5 yet, but Sony plans to launch it during the 2020 holiday season. Sony has already sent development models out to game designers so they can start building games for the console's launch later this year.
That said, the coronavirus pandemic could push release plans back — if that is indeed the case, Sony isn't saying just yet. In its latest reveal, for the DualSense gamepad, Sony reaffirmed a holiday release window.
"To the PlayStation community, I truly want to thank you for sharing this exciting journey with us as we head toward PS5's launch in Holiday 2020," Sony Interactive Entertainment head Jim Ryan said.
Moreover, in a recent interview with GamesIndustry.biz, Ryan once again reaffirmed Sony's commitment to a global PS5 launch this holiday season.
9. This is what games could look like on the PlayStation 5, care of a new tech demo:
Now, what we don't know. 1. How much it will cost.
With all this fancy new technology and graphics prowess, it stands to reason that the PlayStation 5 isn't intended as a budget console.
In fact, it sounds like the PlayStation 5 could be a more expensive console at launch than usual: Consumers could be looking at a price in the $500 to $550 range, according to a Bloomberg report.
That unusually high price — $100 more than the launch price of the PlayStation 4 — is reportedly due to the console's "ambitious specs," which are driving Sony's decision to price the console higher than in its previous generation.
Sony, however, has yet to say anything officially about the console's price tag.
"I believe that we will be able to release it at an SRP [suggested retail price] that will be appealing to gamers in light of its advanced feature set," Cerny told Wired.
When pushed on what that meant, Cerny demurred. "That's about all I can say about it," he said.
2. What the console looks like.
In December 2019, in a surprise reveal at the annual video game industry awards show, Microsoft debuted its next-generation game console: The Xbox Series X.
Xbox leader Phil Spencer was on hand to talk through a bit of Microsoft's plan with its next-gen console, and the company has been persistent in messaging in the months since.
Over half a year later, and we've still yet to see what Sony's PlayStation 5 console looks like. We've seen its logo, and its new gamepad, and we've even seen a tech demo of what games could potentially look like, but we've still yet to see what the console itself looks like.
It's a seemingly trivial matter — after all, we're talking about a box that you rarely interact with — but it's a critically important aspect of marketing and messaging that consumers latch onto. The PlayStation 4 looks cool, and that certainly didn't hurt Sony in selling over 100 million PlayStation 4 consoles.
Most of all, since the Xbox Series X is the only next-gen console anyone has seen thus far, images of it represent "next-gen" consoles in media coverage.
3. What games are coming to the PlayStation 5 from Sony's legendary first-party development studios.
When it comes to the so-called "console wars," one massive advantage Sony has over Microsoft — that it has always had over Microsoft — is its vast library of excellent first-party game franchises created by Sony's legendary first-party game creation studios around the world.
From "God of War" to "Gran Turismo" to "The Last of Us" and "Uncharted," Sony's stable of first-party, exclusive game franchises is second to only Nintendo.
Moreover, some major sequels are expected to be in the works: a second "Marvel's Spider-Man" game, and a sequel to 2017's "Horizon Zero Dawn." Whether any of those major sequels are expected for the launch of the PlayStation 5 this holiday season remains to be seen — we've yet to hear about any first-party games coming to Sony's next-gen console.
4. How the console works, nor how the ecosystem works.
If you own a PlayStation 4, there's a good chance you own at least a few games digitally — no disc, just a downloaded game tied to your PlayStation Network account. If you get a PlayStation 5, do those games come with you? How about the save data from those games?
And what new features does the console have? Is the "suspend" function for games, which allows you to pause wherever you are in a game and come back later, return? Is it changing in any way?
How about game streaming — will that still be built-in to the console, like it is on the PS4?
These details, among many others, are still unknown. We've yet to see the console in operation, and these type of everyday details have yet to be detailed by Sony.
A new free-to-play game from Tencent is poised to be the next billion-dollar franchise – CNBC
Promotional image of Valorant
Source: Riot Games
The excitement surrounding VALORANT, a new game by Tencent-owned Riot Games, could cement Tencent's acquisition of the games developer as one of the best tech deals ever inked.
That's according to Roundhill Investments CEO Will Hershey as VALORANT launched on Tuesday. It's Riot Games' attempt at entering the free-to-play online first-person shooter (FPS) games market, where two teams of five players face off against each other with characters known as "agents," each with their own special abilities.
It's also the developer's first game with a whole new IP that deviates from the League of Legends universe, which Riot introduced to gamers over 10 years ago. Since then, League of Legends has grown into a worldwide sensation, and that has fueled the anticipation and curiosity around Riot's new release.
The developer revealed last week that VALORANT's closed beta pulled in an average of almost 3 million players daily. It also set record stream viewership numbers thanks to a beta key drop campaign on Twitch, driving players to watch hours upon hours of VALORANT gameplay in hopes of getting early access to the game.
This makes VALORANT not only a likely strong addition to the Riot Games portfolio, but it would also build on the immense success of the multiplayer online battle arena game (MOBA) League of Legends that initially prompted Tencent to take a stake in the developer.
Tencent originally paid $400 million for a 93% stake in Riot Games in 2011, a year after the games developer released League of Legends. The company bought the remainder of Riot Games four years later for an undisclosed amount.
Even 10 years after its launch, League of Legends is the most-played PC game in the world, drawing in about 8 million concurrent players daily while still hauling in over a $1 billion for Riot Games every year. The game has reportedly generated $20 billion in revenue over its lifetime.
A member of Gen.G's "League of Legends" team practices ahead of a match.
Source: Gen. G
Hershey, whose firm runs the Roundhill BITKRAFT Esports & Digital Entertainment ETF (NERD), said that together, the sustained success of League of Legends, its extensions and now the addition of VALORANT have made Tencent's investment in Riot Games more than worthwhile.
"[Tencent's] investment in Riot Games might be its best investment yet," he told CNBC. "In fact, one could make the case that Tencent's acquisition of Riot is among the best tech acquisitions of all time."
Aside from Riot Games, Tencent holds a 40% stake in Epic Games, creator of Fortnite. It has also invested in other notable publishers like Bluehole (creator of PlayerUnknown's Battlegrounds), Activision Blizzard, Ubisoft and mobile games developer Supercell.
For comparison, Fortnite Battle Royale amassed over 10 million players in the first two weeks following its release in 2017. Last year, Fortnite was the highest-earning game, generating $1.8 billion in revenue, according to SuperData, Nielsen's video game arm.
This means that Tencent has its hand in the world's two highest-earning games.
Wedbush analyst Michael Pachter says that together, VALORANT and League of Legends could generate "over $2 billion in a year or so" for Riot Games, although he cautions that "some cannibalization of the [League of Legends] core" may occur.
He also said that as much as VALORANT can give Tencent another foothold in the growing Western first-person shooter (FPS) games market, competition is steep.
"This is a growth industry, but a zero-sum business," he said. "If overall free-to-play is growing 10% on a $40 billion base, there's $4 billion available for VALORANT to capture. But it's competing with [Call of Duty] Mobile, Warzone, Diablo Immortal, and anything else that's going to launch this year, in addition to growth from the existing competitors."
"It's hard to cede $1.5 billion to VALORANT without someone else growing more slowly, and I don't think we can assume that the shiny new object captures all of the industry growth," added Pachter.
Riot Games co-founder Marc Merrill, however, told CNBC that VALORANT's reception during the closed beta "exceeded expectations" and that the developer's long-term dedication to the game will put VALORANT ahead of the competition.
He also emphasized that the studio's history of working with a free-to-play monetization model – where players elect to pay for additional game content over time – has set Riot up to be more responsive to user feedback than many other publishers, which contributes to the longevity of a game as is the case with League of Legends.
"We want to make VALORANT the first truly global shooter," said Merrill. "We created a global community with League of Legends, and we're confident we can repeat [that worldwide success] with VALORANT."
Valorant Patch 1.0: New map, map changes, and how they affect the game – Sportskeeda
Feature
Modified 02 Jun 2020, 13:49 IST

New Map and Map changes (Riot Games)Taken from Dexerto
Patch Notes 1.0 for the Valorant Episode 1: Ignition is out, and they are very comprehensive.
Even before certain regions like North America, LATAM and South America got their Valorant servers up and running, Riot Games has already released their first official patch notes for the game.
Valorant Patch Notes 1.0 bring in a lot of changes to the game. From Agent nerfs to buffs, and from bug fixes to a new map, there is a lot to be aware of.
If you want the complete Valorant patch notes in detail, you can always check out Riot's official website. But for now, let us focus solely on the map changes and how they are going to be affecting Valorant gameplay in the future.
---
The New Valorant Map: Ascent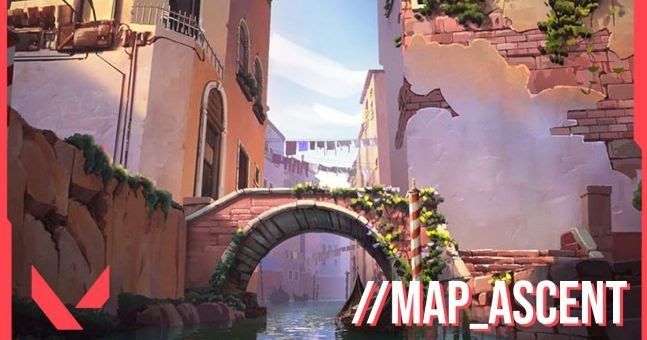 Ascent map
Valorant's official launch comes with a new map called Ascent.
Its aesthetics are set in Italy, and it comes with a 'large, open middle area that both teams can skirmish over.' It seems that the gameplay around this new Valorant map will rely more on abilities than actual gun battle, and the middle of the map, which is termed 'playground', will be the most strategic position.
Ascent will be in heavy rotation during matchmaking, as Valorant officials want players to get familiar with the map as soon as possible.
---
Changes in Split in Valorant
In Patch Notes 1.0, the Valorant devs have decided to remove the mid choke point on Split.
This will allow for more balanced gameplay for both the attacking and defending sides. Previously, the attacking side had more of an advantage in the map, because the large wall on their side acted as a big flank that gave them a significant boost over the defending side.
This will not let the defending Agents in Valorant be as exposed or as vulnerable as they used to be.
"We felt like Defenders were able to effectively plug up the main choke point in mid for a large percentage of the round. The new layout hopes to alleviate this issue," Riot said.
"These changes open up the space quite a bit and provides an additional path to get around stalling abilities on the stairs. It also gives Attackers a few different angles to help siege B Tower and Vents."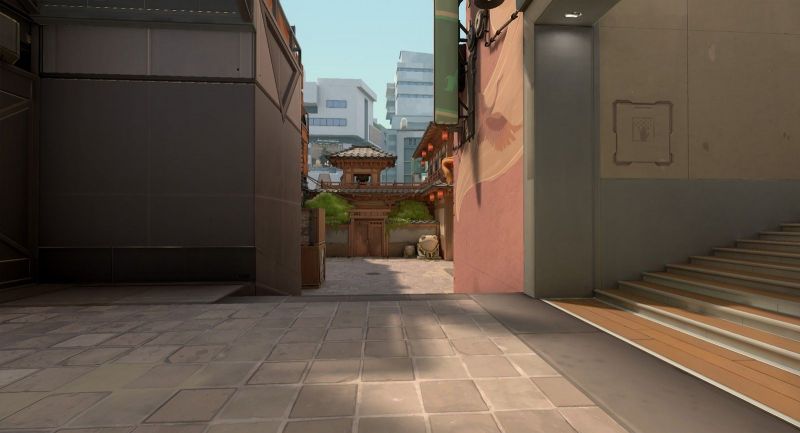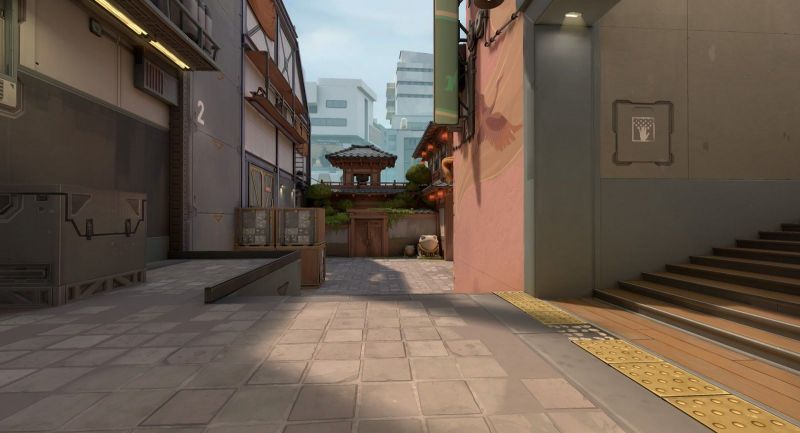 Exploits removed in Haven, Blind, Split, and Ascent
These changes are sort of an indirect nerf to Cypher, who made the most out of all the exploit points on the map.
In Patch 1.0, Valorant devs has removed all the exploits, along with blocking off several spy cam points for Cypher. His ability can't be abused in any of the maps from now on.
---
Some important HUD and UI changes to the Valorant maps
The Valorant devs have added new VFX to abilities, kills feeds and ceremonies like Ace and Clutch to the player HUD in each of the maps.
The Spike will also have an updated visual in the inventory. Will look more prominent than it did in the closed beta.
Armor icons have now been added to the shop, for visual diversity.
In-game Valorant character portraits have also gotten an update in each of the maps.
Added chat message regulation so that only send one chat message is sent when multiples of the same ping or VO command are used in rapid succession
---
All Valorant in-game, map, and character bug fixes
Fixed a bug with "rewinding" for Hit Registration that could cause the client to slightly disagree with the server on where a target was when you pulled the trigger. This affected all players slightly, but scaled up in severity at lower FPS.
Fixed an issue where client-side tracers desynced when yaw switching
The server and client would sometimes disagree on where shots were landing when firing extended bursts.
Fixed a bug that let you shred the gnar at supersonic speeds using Viper's Toxic Screen as a projectile boost
Fixed the ability to activate Viper's Poison Cloud mid air if it has been picked up.
Removed slow from Viper's Snakebite tooltip.
Cypher's Spycam now shows the direction it is looking right when it is possessed.
Fixed more unintended Cypher Spycam locations
Fixed Sova's arrows sometimes unpredictable bouncing
Fixed Sova arrows from revealing through some walls
Fixed a bug with Jett's lower body popping out of place during her glide—thanks physical therapy!
Fixed an issue where blood was disabled
Fixed an Observer bug where dead players appeared as Phoenix on the HUD when an entire team was dead
Fixed a spectator issue where Cypher's tracers would appear inaccurate if the spectator swapped to him after he had entered/exited his camera
Fixed an issue where a team could all disconnect on side swap rounds to surrender, but they would receive a win instead of a loss
Fixed a bug that allowed Bucky's right click to penetrate through world geography
Fixed a bug for the comms halo above a player's head, it should now activate with both Party chat and Team chat
Fixed an issue where credits on the HUD appeared to be much higher than the 800 you receive on side swap rounds
Fixed an issue with the scoreboard that would show enemy team above the credit cap
Fixed a bug where players were fully movement inaccurate after being resurrected or respawning
Fixed overruns on interactable objects like orbs or the Spike
Fixed an issue where ally loadouts appeared to show damaged allies at full health
Fixed issues with HUD prompts that would be cut off if the key to activate the prompt was bound to a key with more than one letter
Fixed a bug where the buy phase announcement would always say to press B to buy, even if the key to open the Armory was bound to a different key
Fixed an issue where reconnect messages would spam every round start
Fixed an observer bug where text would overlap in the buy phase announcement
Fixed an observer bug where some abilities were not appearing on the minimap properly
Fixed a bug where the ping wheel on the megamap would not grey out when ping limited
Fixed a bug in the Armory where weapon details would vanish after purchasing a weapon
Fixed a bug where the Equip Last Equipped Weapon hotkey was not functioning properly after using an ability
Fixed overlaps with instability indicators (i.e. High Ping) and the Spectator widget
Fixed overlaps and overruns in the Combat Report
Fixed an issue with dead player models occasionally flickering
Fixed an issue with animations when aiming with the Odin for spectators
Fixed flickering mouse cursor in a few places
The tooltip pointing at Contracts can now be dismissed FOREVER
Fixed a Valorant bug where half the Arsenal page would fade in when clicking on the Collection tab
Fixed a Valorant bug where the personalized Store offers would blink before fading in
Fixed a Valorant bug where various menus could overlap the lobby screen after a queue dodge
---