Fewer working-age people may slow economy. Will it lift pay? – The Chronicle Journal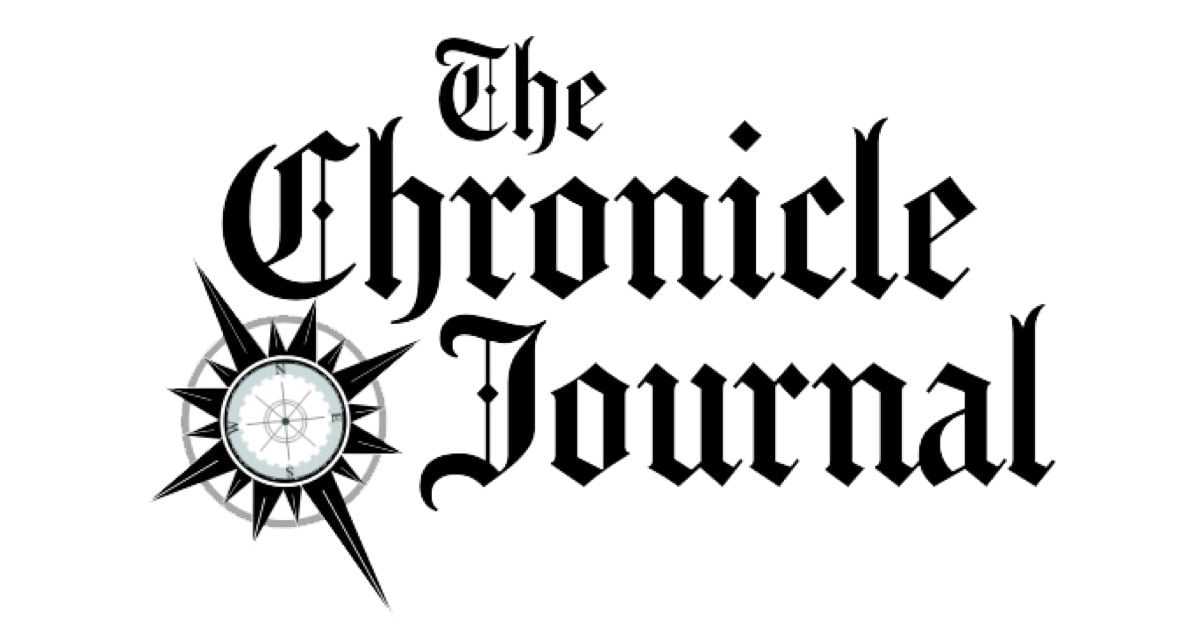 WASHINGTON (AP) — As America's job market rebounds this summer and the need for workers intensifies, employers won't likely have a chance to relax anytime soon. Worker shortages will likely persist for years after the fast-reopening economy shakes off its growing pains.
Consider that the number of working age people did something last year it had never done in the nation's history: It shrank.
Estimates from the Census Bureau showed that the U.S. population ages 16 through 64 fell 0.1% in 2020 — a scant drop but the first decline of any kind after decades of steady increases. It reflected a sharp fall in immigration, the retirements of the vast baby boom generation and a slowing birth rate. The size of the 16-64 age group was also diminished last year by thousands of deaths from the coronavirus.
A year earlier, in 2019, the working age population had essentially plateaued.
It's not entirely clear how population patterns will unfold once the pandemic fully fades. But even if the working age population resumes growing, it will almost certainly do so at an anemic pace. A continuing drop in that population, or even a tepid increase, would pose a problem for the economy. A healthy economic expansion has always depended on robust population growth to fuel consumer spending, justify business expansion and drive corporate earnings. Without a sizable influx of new workers, growth could stagnate.
Still, some economists foresee a silver lining for individuals: Fewer people of working age could compel companies to compete harder to hire and retain employees. And that could mean higher pay, better opportunities and other inducements to keep and attract workers, a trend already evident in the June jobs report the government released Friday. Average hourly pay rose a hefty 3.6% compared with a year ago, faster than the pre-pandemic pace.
"The workers would be doing better than the economy as a whole," said Manoj Pradhan, the founder of Talking Heads Marco, an economics research firm, and formerly an economist for Morgan Stanley.
If wages were to rise sharply, it could also help narrow the vast inequality that has increasingly divided the most affluent Americans from everyone else and left the lowest-income households struggling to afford rent, food, child care and other essential expenses.
With population growth sluggish, economic expansion would hinge on whether companies could make their workers more productive. An increase in productivity, often made through investments in labor-saving technology, could further raise pay. Living standards would rise even if the economy struggled to grow at what's normally considered a healthy pace.
Last year, the number of legal and unauthorized immigrants entering the United States fell for a fourth straight year to below 500,000 — less than half the level in 2016 — according to calculations by William Frey, a demographer at the Brookings Institution. The number of deaths jumped 8%, to above 3 million, reflecting largely the impact of the pandemic.
A fundamental long-term drag on the working-age population is the exit of the enormous baby boom generation from the labor force. The number of people ages 65 and over will likely jump 30% over the next decade, Frey said.
"We've never really been in this type of situation before," he said. "There's just not enough (young adults) to replace people who are leaving."
The situation has been exacerbated this year by a spate of early retirements. Roughly 2.6 million people who were working before the pandemic now say they're retired and not searching for a job, according to Federal Reserve Bank of Dallas. Sharp gains in stock prices and home values despite the deep pandemic recession made it easier for many older Americans to leave the workforce early.
One of them is Jeff Ferguson, a physician with Eli Lilly & Co. in Indianapolis, who retired in April at age 59 after 22 years with the company.
Having worked from home during the pandemic, Ferguson said, made the transition smoother. But he was also encouraged by his solid investment gains and by the strengthening of the local housing market despite economic uncertainty.
"I probably retired with a tailwind as opposed to retiring with a headwind," he said. "If I had perceived a headwind, I might have delayed it."
The pandemic also lent him a new perspective on life and retirement. Ferguson plans to travel around the country with his wife, a pediatrician, and catch up with relatives.
Gad Levanon, an economist at the Conference Board, said the drop in the working age population will be particularly evident among Americans without college degrees. As aging baby boomers retire, they're being replaced by younger workers who are likelier to be college graduates. Blue-collar workers — anyone without a four-year degree — will become scarcer. That trend will likely create labor shortages in such industries as manufacturing, construction, retail and restaurants and hotels.
Levanon estimates that the number of college graduates will keep growing about 2% a year, despite the population slowdown, while non-college degree holders will dwindle. This could make it harder for future college grads to find jobs commensurate with their education levels. Companies may also inflate their job requirements, perhaps demanding bachelor's degrees for jobs that didn't require them before.
"The number of people who are willing to work in blue collar and manual service jobs is shrinking," Levanon said.
Pay is already rising faster for lower-wage workers. For the lowest-paid one-quarter of employees, hourly wages rose 4.2% in May compared with a year earlier, according to the Federal Reserve Bank of Atlanta. That's more than twice the percentage raises that these workers received in the four years after the Great Recession, from 2010 through 2014, and higher than the richest one-quarter of workers.
Scott Seaholm, CEO of Universal Metal Products, a 285-person metal stamping company near Cleveland, is surrounded by an aging population and is trying desperately to interest young people in a manufacturing career. A study found that roughly 59% of the population in Lake County, Ohio, where he's based, was made up of working age adults in 2015, Seaholm said. That proportion fell to 57% last year and is projected to hit 54% in 2025.
"That's pretty shocking," he said. "There's nobody out there to work. It's kind of ugly."
More than half the workers in his three factories are over 55, he said, with fewer than one in five ages 20 to 34. He has one 81-year old employee still working a punch press.
Seaholm's company belongs to a group that encourages high school students to consider factory jobs. He opens his plants to high school students once a year on "industry day" and tries to get their parents to come, too.
"They want Johnny and Judy to go off to college," he said. "That's all locked in their heads."
Globally, workforces in most other countries are also aging, including in China, which once seemed to offer an inexhaustible supply of workers. Japan's population has shrunk for a decade.
Pradhan said that trend could potentially benefit American workers. Since the end of the Cold War in the early 1990s, hundreds of millions of people in China, Eastern Europe and India have joined the global workforce, thereby holding down wages for lower-skilled workers and keeping prices in check.
Now, the aging of much of the world could reverse those trends, Pradhan and Charles Goodhart, formerly an economist at the Bank of England, wrote in a book last year titled, "The Great Demographic Reversal: Ageing Societies, Waning Inequality, and an Inflation Revival."
Pradhan notes that in Japan, whose population has declined about 1% year for a decade, economic growth has averaged just 1% annually. But that means growth per person has been 2%.
If the United States could achieve that level of efficiency while its population grows just 0.5% a year, its economy could still expand at a healthy 2.5% annually, Pradhan said.
Still, over time, he and other economists worry that sluggish population growth could mean less consumer spending and a less dynamic economy.
"Workers generate innovation and ideas — they invent things," said Kasey Buckles, an economics professor at the University of Notre Dame. "When you have a dwindling working-age population, you have fewer people doing that."
___
AP Business Writer Anne D'Innocenzio contributed to this report from New York.
China's Economy Improves in June From Lockdown-Induced Slump – BNN
(Bloomberg) — China's economy showed some improvement in June as Covid restrictions were gradually eased, although the recovery remains muted.
That's the outlook based on Bloomberg's aggregate index of eight early indicators for this month. The overall gauge returned to the neutral level after deteriorating for two straight months.
Economic activity picked up in June after financial hub Shanghai lifted its lockdown, allowing businesses to restart and most residents to leave their homes. That can be seen in a rebound in small business confidence, which started growing again after contracting for two months.
A survey of more than 500 smaller firms showed that "demand and production recovered strongly among manufacturing," and export-oriented smaller firms outperformed, according to Hunter Chan and Ding Shuang, economists at Standard Chartered Plc.
However, "the manufacturing recovery was more significant than services," they said. Contact-intensive industries such as retail and catering continued to be a drag, while real estate, transport and information technology reported an acceleration in activity and construction jumped.
Rising activity isn't translating into higher demand for some building materials yet. More steel plants have been idled and inventory levels at major Chinese steel mills have climbed 10.7% in mid-June from earlier in the month, and are about 82% higher than the start of this year. Stocks of steel rebar, which is used in construction, rose slightly in June.
Beijing has pledged to boost policy measures to support growth, with President Xi Jinping saying last week China would strive to meet its goals for the year. Stocks were up for a fourth week on optimism of stimulus and as lockdowns ended, with foreign inflows rising.
However, the housing sector continued to be a drag on the economy. Property sales declined in the first three weeks of June in the top four cities in China, even though sales in Shanghai last week had mostly recovered to the level before the lockdown.
An official index that tracks apartment and home sales has now declined for 11 straight months — a record since China created a private property market in the 1990s. The slump likely continued into June, with weekly sales in the top 50 cities contracting from the level last year.
Read more: China's Property Slump Is a Bigger Threat Than Its Lockdowns
The car market is making a gradually recovery after the lockdowns. Based on sales in the first two weeks of this month, more cars were sold in June than the same period in 2021. Sales fell in the past three months as Covid restrictions caused car plants and dealerships to shut and also prevented people across the country from leaving their homes to go shopping.
Total retail sales also dropped in that period, with the economies of Beijing and Shanghai the worst hit.
The recovery in the services industry will likely take longer than for goods. Consumers are still unwilling or unable to go out as much as before since China's strict Covid Zero policy means they face being quarantined for weeks if they've been in the same location as a positive case.
The restrictions and factory closures of the past months have also curbed the incomes of many businesses and workers, even if they weren't locked down.
Read more: Even Without a Lockdown, Beijing's Economy Struggled in May
The export sector likely supported demand in June, as companies ramped up shipments that had been delayed and ports worked to clear the backlog of containers. Although South Korean exports in the first 20 days of the month fell for the first time in more than a year, that was largely because of fewer working days this year than last.
The daily average value of Korean shipments rose 11% in the period from the same time in 2021. Exports have been a strong driver for China's economy and the strong growth continues to defy predictions that they would slow markedly or start to fall.
Read more: Metals Haven't Crashed This Hard Since the Great Recession
The outlook for those shipments in the rest of this year depends on whether rising concerns about a global recession are correct or not. The price of copper had its steepest weekly loss in a year last week as global recession fears mounted, damping the outlook for demand and battering commodities from oil to metals. The metal used in wires and cables extended its weekly loss to 7%, with prices hitting the lowest level since February last year following disappointing US business activity data that included an abrupt cooling in manufacturing.
Early Indicators
Bloomberg Economics generates the overall activity reading by aggregating a three-month weighted average of the monthly changes of eight indicators, which are based on business surveys or market prices.
Major onshore stocks – CSI 300 index of A-share stocks listed in Shanghai or Shenzhen (through market close on 25th of the month).
Total floor area of home sales in China's four Tier-1 cities (Beijing, Shanghai, Guangzhou and Shenzhen).
Inventory of steel rebar, used for reinforcing in construction (in 10,000 metric tons). Falling inventory is a sign of rising demand.
Copper prices – Spot price for refined copper in Shanghai market (yuan/metric ton).
South Korean exports – South Korean exports in the first 20 days of each month (year-on-year change).
Factory inflation tracker – Bloomberg Economics-created tracker for Chinese producer prices (year-on-year change).
Small and medium-sized business confidence – Survey of companies conducted by Standard Chartered.
Passenger car sales – Monthly result calculated from the weekly average sales data released by the China Passenger Car Association.
©2022 Bloomberg L.P.
BIS warns economies are approaching 'tipping point' where high inflation becomes entrenched – The Globe and Mail
Many economies are approaching a tipping point where high inflation becomes normal while economic growth slows sharply, the Bank for International Settlements warned in its annual report published Sunday.
Countries around the world are facing a dangerous cocktail of high inflation, slowing economic growth and heightened financial vulnerabilities tied to high debt levels and rising interest rates, said the BIS, which acts as a bank for the world's central banks.
This may quickly turn into a period of stagflation resembling the high-inflation and low-growth era of 1970s and early 1980s, the organization said. It argued that economic policy makers around the world need to move rapidly to halt inflation, even if that means causing significant economic hardship.
"We may be reaching a tipping point, beyond which an inflationary psychology spreads and becomes entrenched. This would mean a major paradigm shift," the BIS said.
Liberals fail to act with urgency before a long hot summer of inflation
It might be time to admit we just don't know that much about inflation
Central banks around the world have stepped up the pace of interest rate increases in recent months to try to tame inflation. Two weeks ago, the U.S. Federal Reserve announced the largest interest rate hike since 1994. The Bank of Canada has increased its benchmark rate at three consecutive rate decisions, and hinted that it is considering a supersized 0.75 percentage point rate increase in July. That would be three times the size of a normal rate hike.
Interest rate increases lower demand in the economy, which can help bring down the pace of consumer price growth. But higher interest rates can also push the economy into a recession, as steeper borrowing costs curtail consumer spending and business investment, and push up unemployment.
"The overriding near-term challenge is to prevent the global economy from shifting from a low- to a high-inflation regime. In doing so, policy makers will need to limit the costs to the economy as far as possible and to safeguard financial stability. Some pain, however, will be inevitable," the BIS said.
Getting inflation under control won't be easy, the organization warned. The recent commodity price shock tied to Russia's invasion of Ukraine has added to multiple inflationary pressures that have been building over the past year. This resembles the oil price shocks in the 1970s that pushed the United States, Canada and other countries into a period of high inflation, high unemployment and low economic growth known as stagflation.
The situation today, however, could be even more dangerous than in earlier periods of stagflation because of the amount of debt – particularly housing market debt – that has built up over more than a decade of ultra-low interest rates, the BIS warned. It called the current combination of soaring inflation and elevated financial vulnerabilities "historically unprecedented."
"Unlike in the past, stagflation today would occur alongside heightened financial vulnerabilities, including stretched asset prices and high debt levels, which could magnify any growth slowdown," it said.
As they push interest rates higher, central banks are trying to engineer a soft landing – a situation where inflation comes down without a sharp slowdown in economic activity or significant rise in unemployment. Top central bankers, including Fed chair Jerome Powell and Bank of Canada Governor Tiff Macklem, have said in recent weeks they believe a soft landing is possible, although they acknowledge that it is getting more difficult.
The BIS poured cold water on the probability of a soft landing in its report. BIS economists looked at monetary policy tightening cycles in 35 countries between 1985 and 2018, and concluded that about half of them resulted in a soft landing – that is, did not end in a recession.
However, further analysis showed that recessions were more likely if rate hikes followed a period of ultralow borrowing costs and a build-up of financial vulnerabilities. That is the situation Canada and many other advanced economies are in today.
"A hard landing may not be foreordained," Columbia University professor Adam Tooze wrote in a newsletter commenting on the BIS report. "But what the BIS is telling us, is that central bankers have never attempted to stop an inflation as rapid as the one we have seen in the first half of 2022, with the level of debt build-up we have seen since the early 2000s."
The BIS is not alone in its grim prognosis. Earlier this month, the World Bank cut its 2022 global growth forecast to 2.9 per cent from a 4.1-per-cent forecast in January, and said that "the danger of stagflation is considerable today."
Much of the BIS report focused on the changing dynamics of inflation, which is surging across large parts of the globe for the first time in decades. The annual rate of inflation hit a 39-year-high of 7.7 per cent in May in Canada, the highest since 1983. It averaged 9.2 per cent in April across countries in the Organization for Economic Co-operation and Development.
The BIS noted that once economies shift into periods of high inflation, consumer price increases become self-reinforcing. Businesses and consumers start paying more attention to rising prices and start behaving differently, respectively setting higher prices and demanding higher wages to protect their margins and purchasing power.
"Whether inflation becomes entrenched or not ultimately depends on whether wage-price spirals will develop. The risk should not be underestimated, owing to the inherent dynamics of transitions from low- to high-inflation regimes," the BIS said.
Your time is valuable. Have the Top Business Headlines newsletter conveniently delivered to your inbox in the morning or evening. Sign up today.
India's Economy Shows Spark on Pent-Up Demand After Reopenings – BNN
(Bloomberg) — India's economy gathered momentum in May driven by pent up demand for services and higher output from industries as reopening continued from pandemic restrictions.
Five of the eight high-frequency indicators compiled by Bloomberg News showed improvement, pushing the needle on a dial measuring so-called 'Animal Spirits' to 6, from 5, for the first time since July and the first upward move in more than a year. The gauge is based on the three-month weighted average scores to smoothen out volatility in the single-month readings.
The upturn was fueled by an expansion in services activity and a robust growth in core infrastructure industries. However, an unprecedented rise in input prices, due in part to Russia's invasion of Ukraine and persistent demand-supply imbalances, may spoil sentiment going forward.
Higher food, fuel, labor and transportation costs are forcing central banks globally to prioritize price stability over growth. The Reserve Bank of India has raised borrowing costs by 90 basis points so far this year and vows to do more to bring price gains below its target ceiling of 6%.
Erratic weather and an uptick in virus cases risks also impeding the recovery. The number of daily virus cases increased about sixfold in the last one month.
Below are details of the dashboard. (For an alternative gauge of growth trends, follow Bloomberg Economics' monthly GDP tracker — a weighted index of 11 indicators.)
Business Activity
Purchasing managers' surveys showed activity in India's dominant services sector in May rose to the highest level in eleven years, while momentum in the manufacturing sector remained steady. That helped pull the S&P Global India Composite PMI to the 10th consecutive month of expansion.
Inflation expectations, though, continued to weigh on business confidence as input costs climbed to a new record, the survey showed. Companies will continue to transfer mounting costs to consumers going ahead, which could keep inflation elevated.
Exports
India's trade deficit widened to an all-time high of $24.33 billion in May due to higher gold and petroleum imports. Official data showed that surging commodity prices kept merchandise imports above $60 billion for the third month in a row, while exports growth slowed due to geopolitical uncertainties.
Consumer Activity
India's automobile sector saw another month of decline in May, but the extent of fall was smaller as some segments such as car and two-wheeler sales showed a pick-up from a month ago.
In other signs of consumer activity, bank credit grew 12.1% at the end of May, from 11.1% in April. Liquidity conditions also remained in surplus.
Industrial Activity
Two other key indicators of industrial activity, which are published with a one-month lag, showed robust growth in April. Factory output growth rose to a eight-month high of 7.1% from a year ago, led by a double-digit increase in electricity production, while manufacturing and mining also expanded at a healthy pace. A similar trend was seen in the output growth of eight infrastructure industries, which increased to 8.4% from 4.9% in March.
©2022 Bloomberg L.P.