Grey-Bruce real estate has record June with 400 homes sold – Owen Sound Sun Times
Article content
Home sales in Grey-Bruce set a sales record for the month of June with 400 units changing hands.
Article content
And the average price of homes sold was off from the all-time high set in May, but still averaging just under $649,000, the second highest monthly average price ever recorded for the region. The average price of homes sold in May was $667,209.
The 400 homes sold last month was five sales higher than June 2020, which is also 10 per cent above the five-year average and 17.4 per cent above the 10-year average for the month, according to a news release issued by the Realtors Association of Grey Bruce Owen Sound.
Year to date, there has been a record 1,859 homes sold, a gain of close to 42 per cent from the first six months of 2020.
The average price for the month of June was $648,673, an increase of just under 40 per cent from the same month a year ago. The average price of Grey-Bruce homes sold in the first six months of 2021 is $635,780, up almost 44 per cent from the first six months of 2020.
The MLS Home Price Index composite benchmark price for June was $508,800, a jump of 39 per cent compared to June 2020. For a single family home the benchmark price was $512,400, for a townhouse/rowhouse the benchmark price was up 29.9 per cent year-over-year to $424,800, while for an apartment it was up 13.2 per cent to $272,100. The home price index tracks price trends more accurately than is possible using average or median price measures, according to RAGBOS, which represents approximately 400 realtors in the area.
The dollar value of all homes sold in June was $259.5 million, an increase of 41.6 per cent from June 2020, a new record for the month and the largest dollar value of homes sold for any month in history, it said in the release.
Article content
The number of new residential listings for the month totaled 528, up 10.5 per cent from a year earlier. New listings were 3.9 per cent above the five-year average and 5.4 per cent below the 10-year average for the month, it said in the release.
There were 562 active residential listings on the market at the end of June, down almost 32 per cent from a year earlier and the lowest they have been for the month in more than three decades, the release said.
Active listings were also more than 40 per cent below the five-year average and almost 68 per cent below the 10-year average for the month, according to the release.
There was 1.4 months of inventory at the end of June, down from the 2.1 months recorded at the end of June 2020 and below the long-run average of 5.5 months for the time of year.
This Week's Top Stories: Canadian Real Estate Slowdown Is Just Getting Started & "This Time Is Different" – Better Dwelling – Better Dwelling
BC real estate: 40% of Cullen Commission focuses on sector – Pique Newsmagazine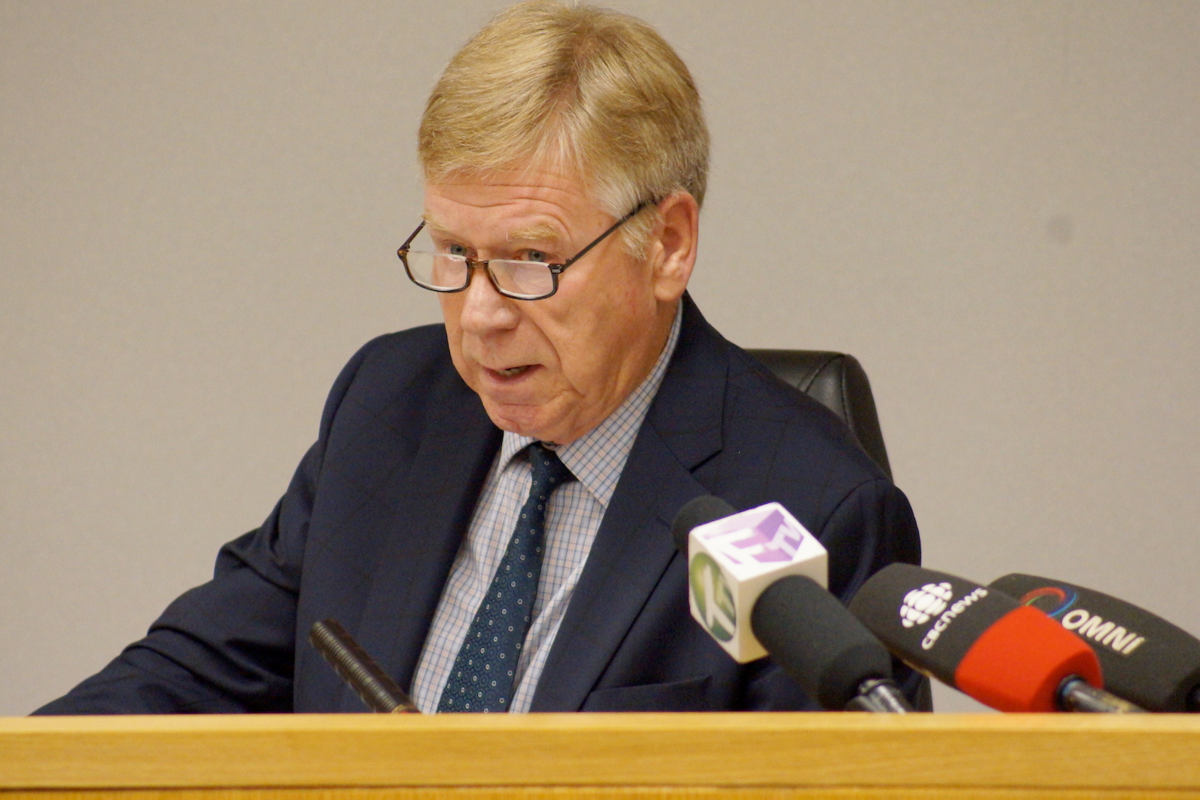 Despite being unable to determine the exact impact money laundering has on home prices, the real estate sector is of top concern to the Commission of Inquiry into Money Laundering in B.C.
Of the 101 recommendations Commissioner Austin Cullen made in his June 15 final report, 40 are directly related to real estate, and several others are ancillary, such as proposals to strengthen anti-money laundering (AML) policies within financial institutions and the asset forfeiture legal regime, as well as greater controls on notaries and lawyers, who process transactions.
Despite the apparent problems in the industry, Cullen poured cold water on prior attempts to peg a precise price increase on homes due to money laundering.
While his executive summary states, "money laundering is not the cause of housing unaffordability," he clarifies within the report that he examined whether it is "the" cause or "a main" cause — as it may be perceived publicly. Cullen found no such proof but nevertheless concluded the real estate sector is vulnerable.
Cullen said the reasons for increases in housing costs "are many, and they are complicated." He cites housing supply and demand and interest rates as more proven factors.
Cullen examined the 2019 expert panel report of professors Maureen Maloney, Tsur Somerville, and Brigitte Unger titled Combatting Money Laundering in BC Real Estate, which did prescribe a figure for money laundering in real estate — about a 3.7% to 7.5% increase in prices. But Cullen noted that the estimate came with caveats and uncertainties. The model the panel used was "an exercise in speculation and, ultimately, guesswork," said Cullen.
Cullen took time to separate what he perceives as a common mistake in the public discourse — that foreign investment and money laundering go hand in hand.
Cullen relied on the Canada Mortgage Housing Corporation's conclusion foreign investment was not a significant driver of real estate prices in Vancouver, based on home ownership data from 2010-2016.
He noted, however, that defining foreign investment can be difficult and "witnesses disagreed about whether foreign investment plays a significant role in Vancouver's housing prices."
Simon Fraser University professor Joshua Gordon and University of B.C. professor emeritus David Ley testified how foreign capital can explain the decoupling of local incomes to home prices in B.C. However, such capital may not show up as direct foreign investment in home ownership data; instead, it is foreign money transferred into homes owned by newly established residents or via beneficial ownership structures that can obscure the real picture.
"It became clear as the evidence developed before me that there is disagreement in the academic community about what should be considered 'foreign ownership.' Is it limited to beneficial ownership by persons or entities based or resident outside Canada? Or does it extend to purchases made largely with funds earned outside of Canada?" asked Cullen, to which he replied to his questions that "resolving these complex issues is somewhat outside the ambit of my mandate."
Cullen noted Gordon's position that it is difficult to determine the origins of foreign capital and, with respect to China, the money being transferred is often escaping capital export controls set by the Chinese government.
He dispelled the notion that foreign investment, particularly from China, is money laundering. And Cullen expressed concern that, in his view, public discourse had reached such a conclusion.
Cullen noted racist stereotyping of investments in real estate originating from China, as University of B.C. professor Henry Yu testified to, must be weeded out from "legitimate policy questions relating to foreign ownership of real estate in the province."
Cullen concluded that he could make no conclusive finding on money laundering or foreign investment, however defined, is a "primary cause" of home price increases in B.C. and steps to address money laundering should not be viewed as a "panacea for housing unaffordability."
Ultimately, more study is required on the matter, concluded Cullen.
Ron Usher, general counsel for the Society of Notaries Public, said the conclusions may frustrate some members of the public, however they are not surprising given it is difficult to track money laundering.
"I think people were understandably very interested in that. But I think it's appropriate for him to say, 'We just don't have information.' Well, of course, we don't because, you know, people don't tick a box on a form saying, 'I got this money from money laundering or a predicate crime,'" said Usher, who followed the daily testimony over two years as an intervenor.
Recommendations run deep into real estate sector
Despite not finding answers to such a significant question in the public discourse over the past 10 years, Cullen lays bare 40 recommendations for the real estate industry, now regulated by the 2021-established B.C. Financial Services Authority (BCFSA).
His recommendations suggest that real estate licensees are largely uneducated on AML measures and that both managing brokers and sub-brokers require education "focusing on the detection and reporting of fraud and money laundering in the industry."
Cullen also recommends the BCFSA, a government regulator, put in place measures for better data collection and that it implores real estate licensees and notaries to record source of funds information should the Financial Transactions and Reports Analysis Centre of Canada (FINTRAC) not do so on a federal level. He also wants BCFSA to mandate AML programs at each brokerage as a licensing condition.
Seventeen recommendations directly relate to mortgage brokers, who are overseen by the Registrar of Mortgage Brokers within the BCFSA.
Cullen wants brokers to have extended criminal record checks and more clearly defined responsibilities, including new reporting mandates under the Proceeds of Crime (Money Laundering) and Terrorist Financing Act.
Cullen also recommends all legal owners of mortgage charges are reported and that this information be available through the public land titles registry of the Land Title and Survey Authority. Presently, one is unable to conclusively determine, from flings, all of the owners of a registered mortgage charge.
Cullen is also calling for greater penalties and repayment of profits from proven unscrupulous brokers.
As for real estate licensees, Cullen has recommended employees of developers be brought within the licensing scheme. Today, many developer representatives effectively sell homes ("pre-sale" units) without any regulatory oversight.
Cullen also identified some legal matters to resolve, such as how courts cannot refuse to enforce debts made with funds of suspicious origin. As such, he recommends a source of funds declaration in foreclosure proceedings, at the judge's discretion. This recommendation stems from Cullen's examination of numerous foreclosure filings by alleged money launderer and casino cash provider Paul Jin.
Meanwhile, sunshine policies are a prominent set of recommendation for Cullen, namely by populating the B.C.'s Land Owner Transparency Registry with historic data within three years. He also recommends the Land Title and Survey Authority have a clear and enduring AML mandate, including the ability to "more readily" share data with other agencies.
Finally, with all such measures, Cullen recommends the Ministry of Finance analyze how such changes may impact housing prices.
Cullen thirsty for more data
Cullen emphasizes in his report the need for a beneficial ownership registry for both real estate and corporations, with the latter requiring a pan-Canadian approach. Contrary to some witnesses he heard from, such as journalists and Transparency International Canada, Cullen says a small search fee ($5) for beneficial ownership land titles is acceptable if government deems it so for operational purposes. However, Cullen suggests no such fees exist for a beneficial ownership registry of corporations. No fees should apply to law enforcement and regulators, noted Cullen.
With respect to data, Usher said tools such as land title registries, which are "secure and reliable," are increasingly being used by government agencies. He said Canada Revenue Agency could more easily track land purchases these days to weed out tax evasion and money laundering.
"It's easy to come up with lots of rules," said Usher.
"What we really need is a formal process of a notice of acquisition of real estate for CRA and a notice of disposition of real estate for CRA for every transaction.
"We need to get the right information from the right people at the right time," said Usher.
MiB: Jonathan Miller on Residential Real Estate – The Big Picture – Barry Ritholtz
This week, we speak with Jonathan Miller, who is CEO and co-founder of the real estate appraisal and consulting firm Miller Samuel. He is an adjunct associate professor at Columbia University's graduate school of architecture and planning. he also serves on the Mayor's Economic Advisory panel and the New York State Budget Division Economic Advisory Board. His research and analytics powers the back end of some of the larger real estate brokerage firms.
We discuss the pullback in real estate demand due to rates almost doubling; contact volume is down, and has been trending that way since March. The collapse in inventory is also to blame, as has the fall in affordability.
During most real estate slowdowns, sales activity slows immediately, as inventory rises. But prices tend to take a few years to reflect the new market, awaiting seller capitulation. Miller hopes we might see a faster adjustment given the recent big runup in home equity.
He also explains why it is so challenging to convert urban office towers into residential buildings. Big cities like New York and San Francisco find themselves with a surplus of office buildings that are running about 2/3rds empty, while there are acute shortages of residences at most price points.
A list of his favorite books is here; A transcript of our conversation is available here this week.
You can stream and download our full conversation, including the podcast extras on iTunes, Spotify, Stitcher, Google, Bloomberg, and Acast. All of our earlier podcasts on your favorite pod hosts can be found here.
Be sure to check out our Masters in Business next week Perth Tolle with founder of Life + Liberty Indexes, index provider and sponsor of the Freedom 100 Emerging Markets ETF. The first-of-its-kind strategy uses personal and economic freedom metrics as the primary factors in its investment process. Prior to forming Life + Liberty Indexes, Perth was a private wealth advisor at Fidelity Investments in Los Angeles and Houston and had lived and worked in Beijing and Hong Kong, where her observations led her to explore the relationship between freedom and markets.
Jonathan Miller Favorite Books
Fins: Harley Earl, the Rise of General Motors, and the Glory Days of Detroit by William Knoedelseder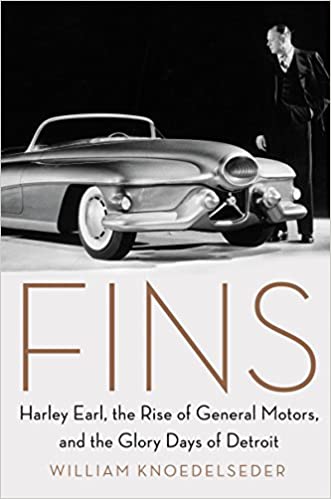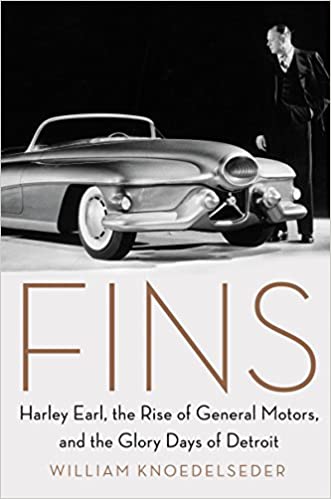 The Reckoning by David Halberstam