How frightening new AI Midjourney creates realistic fake images
It puts the art in artificial intelligence.
People were recently baffled by photos of Donald Trump being aggressively arrested by the NYPD and Pope Francis sporting a luxurious Balenciaga puffy coat circulating widely online.
They were fakes — but incredibly convincing ones.
Both images were created by Midjourney, an AI program that's rapidly changing art and graphics design, digital culture and AI expert Jamie Cohen said.
"In one year, it advanced to such great quality," the CUNY Queens College professor told The Post.
"I can't imagine a world in which it's not perfect a year or two from now."
Midjourney is a guiding interface that uses, according to Cohen, an AI called Stable Diffusion to seamlessly create hyper-realistic photos and illustrations based on user prompts.
"Think of it like Midjourney is the steering wheel and Stable Diffusion is the engine of a car," Cohen said, adding that the former makes the dense AI significantly more user-friendly.
New York Post artist Peter LaVigna tested Midjourney and prompted it to create a series of images of a female school teacher in a sky-blue dress, legs crossed, in the style of two dozen different artists. In just seconds, it spit out pictures in the exact style of everyone from Salvador Dali to comic-book artist Gil Kane.
The technology — which launched in beta mode to the public last July — is the brainchild of San Francisco-based CEO David Holz, who previously did contract work for NASA.
"We like to say we're trying to expand the imaginative powers of the human species. The goal is to make humans more imaginative, not make imaginative machines, which I think is an important distinction," Holz told Forbes in 2022.
Not far off from the popular ChatGPT, Midjourney's core software is a language-based learning model with a remarkably expansive, visual dataset that, in the words of Holz, is "just a big scrape of the Internet."
Midjourney is part of a much larger wave of image-based AI technology. ChatGPT's parent company OpenAI — which recently received a $10 billion investment from Microsoft — has its own text-to-image program known as DALL-E. But the images created by Midjourney appear more authentic.
"Midjourney makes more photorealistic outputs [than DALL-E]," Cohen said. "That's a huge step forward."
Some are raising the alarm bells about how these fake images could be used to spread misinformation. While photos of Trump being handcuffed could be cross-checked with news reports, many on social media were initially fooled by a couture-clad Pope Francis, which quickly circulated online.
Generative AI like that is more enhanced than "deepfakes," which are when AI video and audio is overlayed into already existing content.
"I think misinformation is going to hit an all-time high when generative AI and deepfakes start to merge," Cohen said. "You just create reality when that happens…How do you recognize it? Not easily, you have to apply a lot of media literacy skills."
Midjourney CEO Holz is already restricting access to his program over such concerns.
Recently, Midjourney banned the word "arrested" from prompts as a spike of the fake Trump pics appeared. He halted free trials of the software earlier this week, he said via Discord, due to "extraordinary demand and trial abuse," according to Gizmodo.
"We stopped trials because of massive amounts of people making throwaway accounts to get free images," he told the outlet.
Now to have access, users may subscribe to a plan priced from $10-$60.
Last summer, Holz also banned photos of China's President Xi Jinping "to minimize drama."
"Political satire in China is pretty not-okay and at some point would endanger people in [C]hina from using the service," Holz wrote on Discord.
Age-appropriate content is also an ongoing issue of generative AI. As is privacy, such as creating fake porn of a real person.
On Midjourney, all generated content must be "PG-13" — despite Stable Diffusion being "trained" using nudity and pornographic material. Even Holz admits that the company is struggling to come up with proper guidelines.
"I think we're still trying to figure out what the right moderation policies are. We are taking feedback from experts and the community and trying to be really thoughtful," Holz told Gizmodo.
While the images generated can be astonishing in quality, it is possible to spot fakes, particularly by paying close attention to hands, shadows, jewelry, eyeglasses and backgrounds, according to Cohen. Reverse searching images can also provide clues — if no original photo comes up, it was likely software generated.
Still, Cohen said, a fake will be "extremely difficult to spot a year from now" without proper tools.
And while copyright issues are emerging in the generative AI arena — as well as lawsuits over image use — not everyone in the art world is worried.
Mark Winter of Art Experts, a Midtown-based appraiser, said that a work's true value is always tied to its creator and that the remixing of ideas goes back to the ancient world.
"We have records going back to the Greeks, of basically recycling or pilfering the works of one artist by a lesser talented and creative artist," Winter told The Post. "Would this be any different? I don't quite think so."
He's also excited about the prospect of new creative possibilities opening up.
"It can be a brand-new window where all sorts of things you have trouble articulating are going to become possible," Winter said. "I think it's going to expand tremendously what we can do with our productivity . . . I think it's going to be phenomenal."
Françoise Gilot, Whose Art Transcended Her Relationship With Picasso, Dies at 101 – Smithsonian Magazine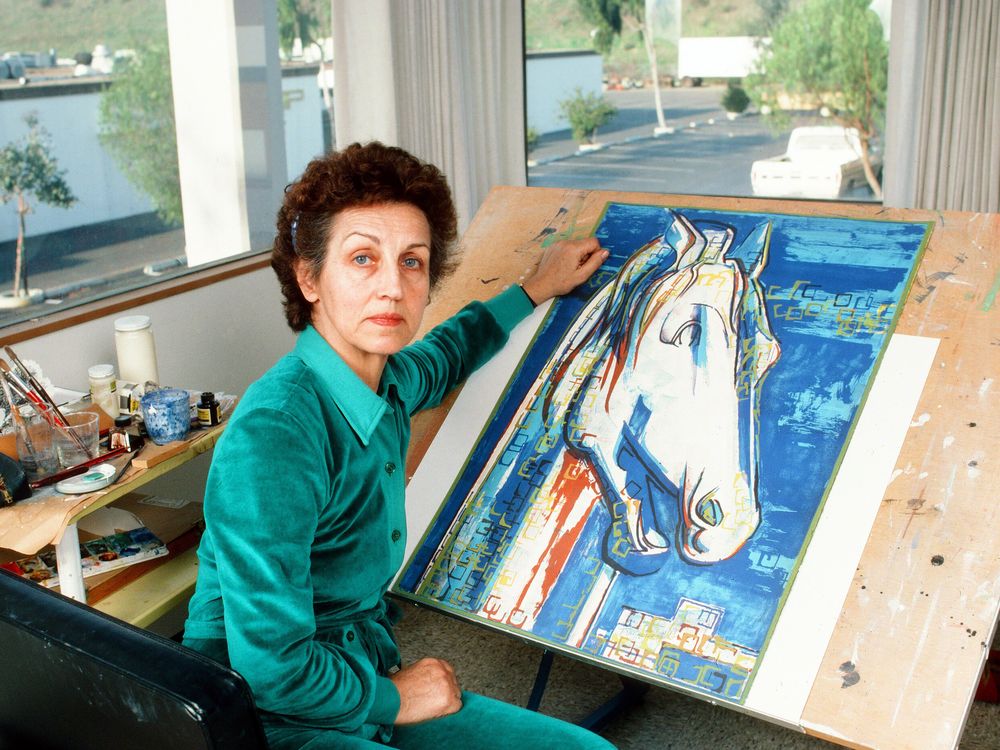 Françoise Gilot, a lauded French artist who wrote candidly about her volatile relationship with Pablo Picasso, died this week at age 101.
"She was an extremely talented artist, and we will be working on her legacy and the incredible paintings and works she is leaving us with," says her daughter, Aurelia Engel, to Jocelyn Noveck of the Associated Press (AP).
New York's Metropolitan Museum of Art and Museum of Modern Art, as well as the Centre Pompidou in Paris, are some of the museums that have displayed Gilot's art. While Picasso may have influenced her work, her artistic career began before the two met, and the unique style she created was hers alone.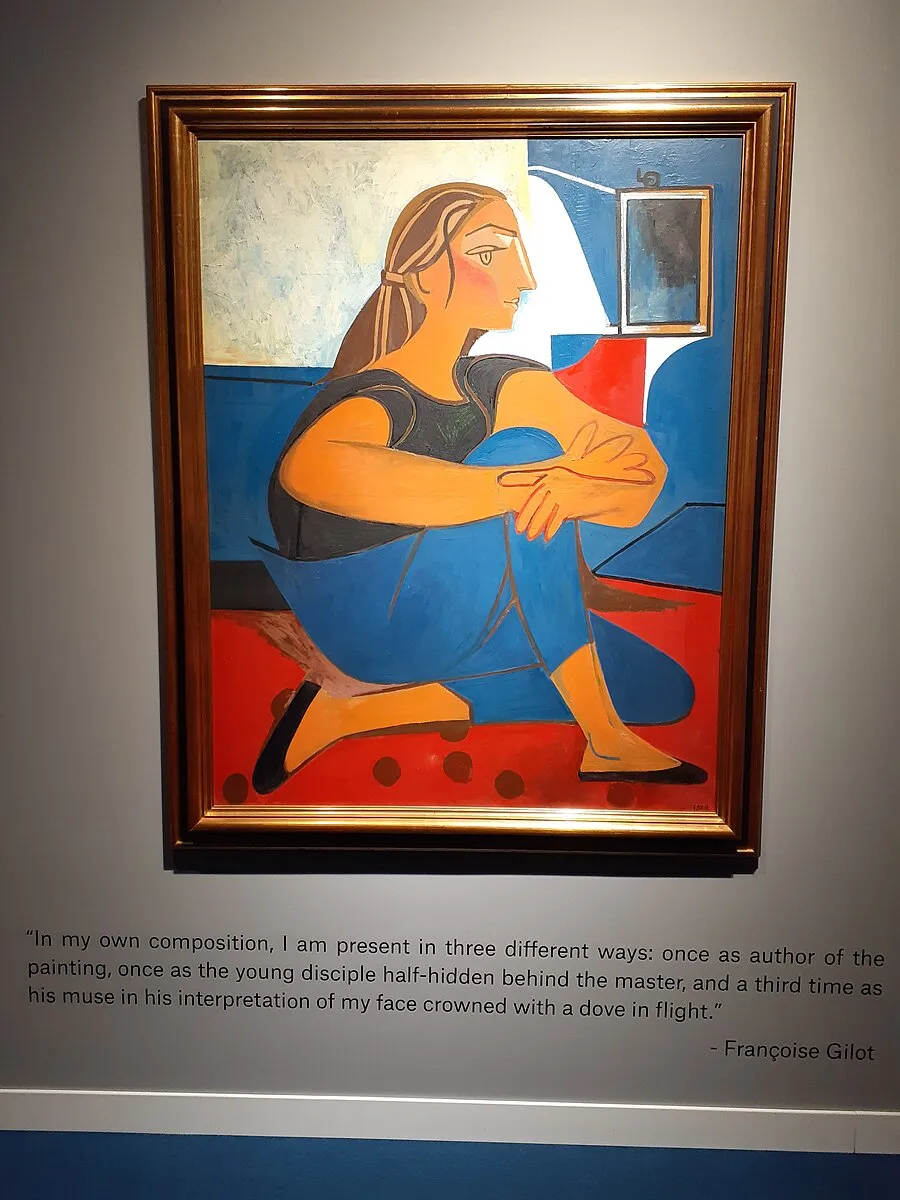 Born in a suburb of Paris in 1921, Gilot developed an interest in painting as a child. Her mother—who had studied art history, ceramics and watercolor painting—was her first tutor, per the New York Times' Alan Riding. Later, she took lessons with the Hungarian-French painter Endre Rozsda. Rozsda was Jewish, and he fled Paris in 1943.
The Guardian's Charles Darwent recounts a prophetic final exchange between the student and her teacher:
"As his train steamed out of the station, the 21-year-old Gilot wailed: 'But what am I to do?' Her teacher, laughing, shouted: 'Don't worry! Who knows? Three months from now, you may meet Picasso!'"
Gilot met Picasso when she was 21; Picasso was 61 and already a famous, established artist. Their relationship began in 1944. Gilot later recalled good memories from this early period, and Picasso's art from this time affirms this.
But Picasso, a notorious adulterer known for his abusive behavior toward women, quickly began mistreating her. Physical violence and blatant extramarital affairs were common during their relationship, even as the couple had two children together.
When Gilot finally left him in 1953, Picasso was shocked. He reportedly told her that she would be nothing without him; she was unmoved. Gilot recounted the harrowing relationship and its end in Life With Picasso, the memoir she published in 1964.
In it, she recalled Picasso claiming that "no woman leaves a man like me." Her response: "I told him maybe that was the way it looked to him, but I was one woman who would, and was about to."
The memoir angered the artist so much that he cut off contact with her and their children. He tried several times—always unsuccessfully—to prevent the memoir's publication in France.
Gilot recounted the relationship with unrelenting honesty, remembering his "extraordinary gentleness" in her memoir while commenting frankly on his abuse. Picasso introduced her to Georges Braque, Marc Chagall and Gertrude Stein, but he disparaged her value as an artist and told her that nobody would care about her when she was no longer connected to him.
Yet Gilot's legacy reaches far beyond Picasso, and in recent years, her work has garnered much more recognition. A 1965 portrait of her daughter sold for $1.3 million at auction in 2021, per the AP.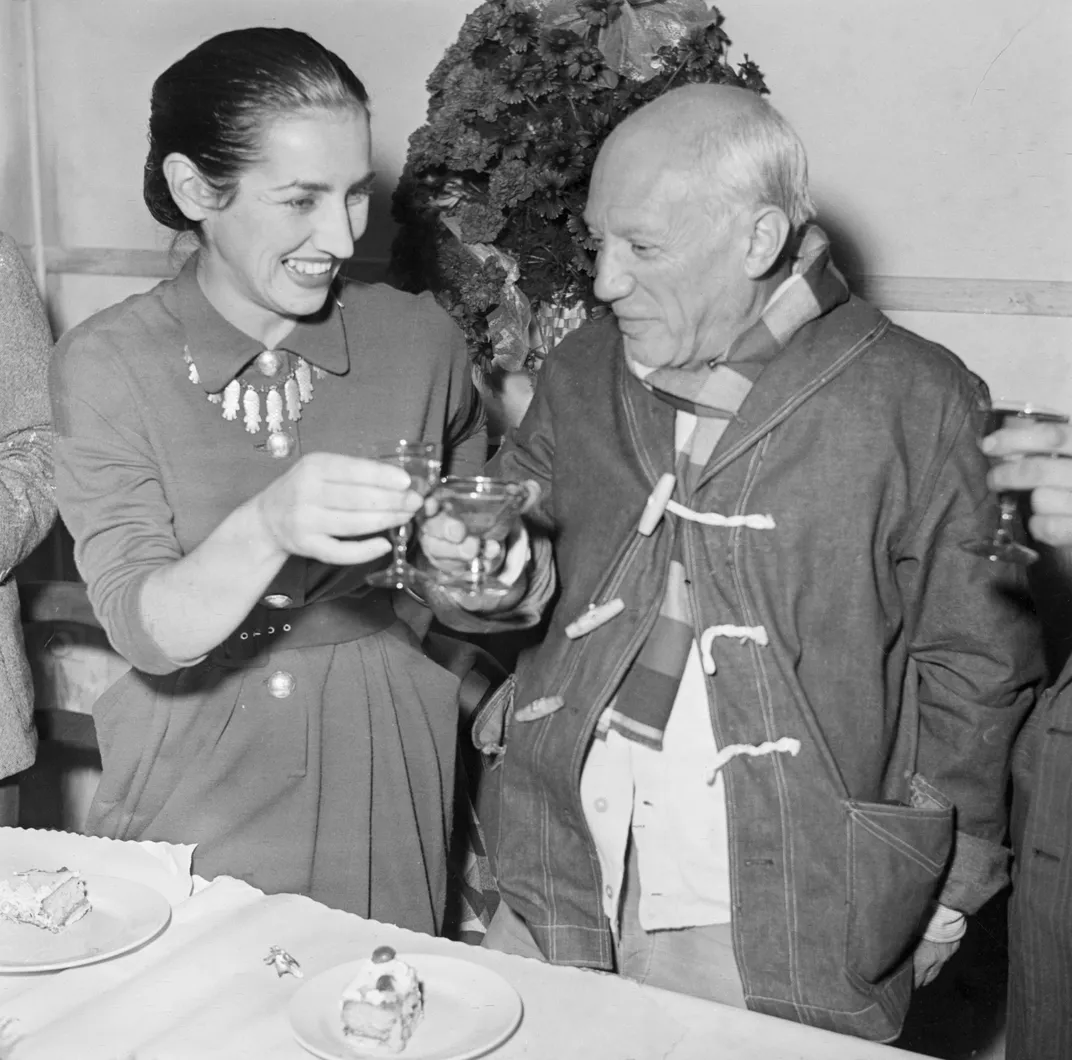 "To see Françoise as a muse (to Picasso) is to miss the point," says Simon Shaw, Sotheby's vice chairman for global fine art, to the AP. "While her work naturally entered into dialogue with his, Françoise pursued a course fiercely her own—her art, like her character, was filled with color, energy and joy."
During her life, Gilot emphasized that she never felt trapped or controlled by Picasso. In fact, in a 2022 interview for her 100th birthday with Ruth La Ferla of the Times, Gilot said that her fierce independence informed the art she created.
"As young women, we were taught to keep silent," she said. "We were taught early that taking second place is easier than first. You tell yourself that's all right, but it's not all right. It is important that we learn to express ourselves, to say what it is that we like, that we want."
A Note to our Readers
Smithsonian magazine participates in affiliate link advertising programs. If you purchase an item through these links, we receive a commission.
Flip-flop boats, 'trashion' and the Bag Monster: the art of discarded plastic – in pictures – The Guardian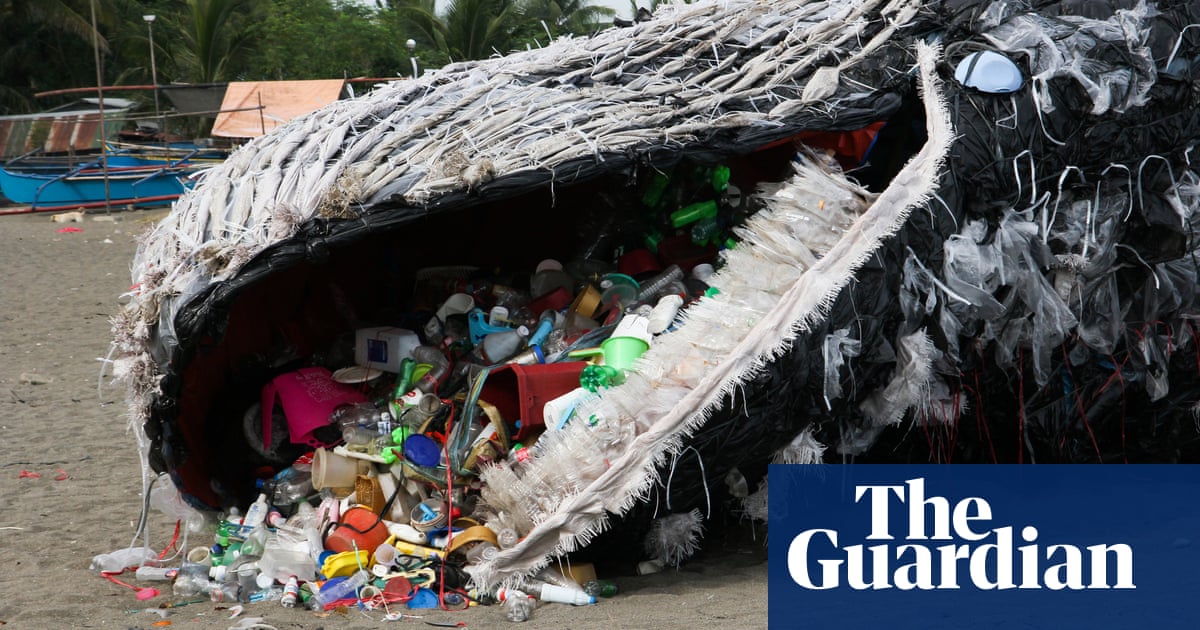 A visitor poses for photographs at the eco-art exhibition Anima Mundi: Soul of the World in Bangkok, Thailand, by Indonesian artist Mulyana, August 2019. Specialising in fabulous seascapes, Mulyana uses discarded metal, fabrics and materials such as rubber and plastic in his work to raise awareness of the environment.
Photograph: Mladen Antonov/AFP/Getty Images
Unveiling the Wonders of the World's Largest Road Art Auction – Yahoo Canada Sports
⚡️ Read the full article on Motorious
Start your collection now!
Introducing the inaugural World's Largest Road Art Auction, a live, in-person celebration of the finest Road Art pieces globally, set to be held at Mecum Auctions' headquarters in Walworth, Wisconsin from June 20-25. This event is the latest addition to Mecum's annual auction schedule and is anticipated to feature over 3,000 lots, ranging from vintage soda-pop signs, classic automobilia, and antique toys to pedal cars, kiddie rides, and jukeboxes.
The picturesque venue at the Wisconsin-Illinois border peaks in its natural splendor around the summer solstice, which this year conveniently falls right after the auction kickoff on June 21. For those who've yet to witness the midwestern United States at this time of year, the event offers a chance to experience the vibrancy of cities, suburbs, and the countryside in full bloom.
Road Art collecting offers an extensive array of genres, presenting a rich diversity of antique treasures to explore. Be it neon signs, framed ads, pedal cars, globes, or petrol-related collectibles, there's an artifact to spark interest for every individual with a keen eye for intriguing antiquities. The joy collectors feel when discovering a long-lost porcelain sign or a 1950s gas pump from childhood memories is truly incomparable.
While nostalgia often drives the fascination for collecting such artifacts, there are countless motivations that draw collectors to engage in this pursuit. It's not merely the pieces collected, but the sense of community fostered through shared passion, appreciation of history, and the common bonds formed among a diverse group of enthusiasts that makes Road Art a beloved hobby.
Whether your urge to collect is to honor personal history, appreciate the style and history of items, or revel in shared interests with fellow enthusiasts, Road Art offers an appeal for all. This year, everyone is invited to participate in the first-ever World's Largest Road Art Auction, set to take place from June 20-25 at Mecum Auctions headquarters.
Sign up for the Motorious Newsletter. For the latest news, follow us on Facebook, Twitter, and Instagram.