Raptors lose to Celtics, but they shouldn't lose the respect they've earned – Raptors Republic
Respect, like children's belief in fairies, or lithium, is a tenuous resource. The Toronto Raptors have a long-standing feud with respect. Although it's by no means unique to Toronto, fans of the team often feel personally disrespected by referees, media narratives, and free agents' decisions. As the home of the only NBA team not based in the United States of America, national media coverage can occasionally dismiss Toronto and its accomplishments.
Many Toronto players have themselves used the constant weight of disrespect to fuel their careers. Terence Davis and Fred VanVleet are famously connected by the similarity of their origin stories: undrafted guards who've had to earn every minute they've ever played in the NBA. So many Raptors' slogans are tied to that very idea: bet on yourself, understand the grind, make 'em believe. The core concept between all three is that others don't bet on you, don't believe. They lack respect.
Hosting a Christmas Day game is one of the ultimate signs of respect in the NBA. The regular season's most appetizing slate of games is intended to be reserved for the best teams and the most compelling rivalries, and it's impossible to leave the defending champion out of the mix. So, for the first time in NBA history, a Christmas Day game took place outside of the United States.
In the brightest timeline, Toronto was supposed to host a Christmas coming-out party to a league that can occasionally be dismissive of its efforts. Pascal Siakam was supposed to explode for 40 points on a broadcast whose network hyped the Christmas games with only negative highlights of the Raptors. Toronto was supposed to bet on itself.
Instead, the Raptors were out-gunned and out-classed by a disciplined Boston Celtics in a 118-102 loss that seemed even worse than the final score. Kemba Walker dribbled into countless pull-up triples as Toronto, missing Marc Gasol, was too afraid of Boston's offensive rebounding to lift its center out of the paint. Nick Nurse even admitted that yielding those shots was within the scope of the gameplan, at least until Walker started hitting them. Jaylen Brown stole Siakam's spotlight as the best player in the game, hitting every variety of shot, no matter the defensive pressure, en route to his game-high 30 points.
There were, as always, some positives. Kyle Lowry was, as has been the norm since Toronto lost so much of its talent to injury, a masterclass on the offensive end. Chris Boucher was fantastic and decisive; he closed the game for Toronto over Serge Ibaka. Fred VanVleet's shot remains absent since his return from injury, but he finished fantastically inside the arc and finished with 27 points. Still, when one of Lowry, Boucher, or VanVleet wasn't manufacturing miracle offense, Toronto had trouble scoring in the half-court and committed countless unforced errors in transition.
The Raptors fell flat in one of the team's few spotlight moments of the year. The defending champions did not earn respect with their Christmas performance. It's possible that until they win another championship, as one MLSE employee (wishfully?) said to me before the game, Toronto will never again host a Christmas game. After the Christmas letdown, ESPN will likely continue ignoring the defending champions this season, and perhaps rightfully so.
Disrespect can, of course, also yield benefits. Disrespect on the court yields open shots, particularly for underappreciated players like Chris Boucher, who shot three-of-four from deep against Boston. The ever-looming specter of disrespect can result in entire Hall of Fame careers, as in the case of Kyle Lowry and the constant, general lack of belief in his abilities outside of Toronto. Disrespect off the court can yield Christmas days spent with family rather than working, playing basketball and having to justify your performance to media members who would also rather be at home.
Disrespect, however, is a thing of the past for the Toronto Raptors.
There are no moral victories once you're a champion, but along the same lines, there should be no real demoralizing losses either. The Toronto Raptors are defending champions, and they're currently holding court without several of their best players. They've won some wacky games short-handed, but they couldn't recreate the recipe against Boston. The lights are bright on Toronto's first Christmas game, but that doesn't make the game matter more. The Raptors don't need to earn respect because they should already have it. Winning the championship has freed Toronto to lose, just as it freed them to play on Christmas at all. Respect may be a double-edged sword, but the Raptors are learning that this Christmas, they're floating above the battlefield.
Stars underdogs against Lightning to open Stanley Cup Final – Sportsnet.ca
The Dallas Stars will look for a fourth straight win when they take on the Tampa Bay Lightning on Saturday night in Game 1 of the Stanley Cup Final as +135 underdogs on the NHL odds at sportsbooks monitored by OddsShark.com.
Dallas has enjoyed somewhat of a Cinderella run in this year's NHL playoffs, and will make its first Stanley Cup Final appearance in 20 years when the team hits the ice for Saturday night's matchup at Rogers Place in Edmonton.
The Stars needed six games to get past the Calgary Flames in the first round before stunning the favoured Colorado Avalanche in seven games in the second round. And it wasn't until they took a commanding 3-1 series lead over the Vegas Golden Knights in the Western Conference Final that they emerged as steady favourites on the NHL playoff series prices. Now poised to challenge for their second Stanley Cup win in franchise history, the Stars are once again pegged as underdogs on the series prices, sporting +165 odds.
Defensive-minded physical play has been key to the Stars' playoff success. With goaltender Anton Khudobin rising to the occasion, the Stars limited Vegas to just nine total goals in their five-game clash, and they have allowed an average of just three goals per game since the start of the first round. That has paid dividends for totals bettors taking the under, which went 4-0-1 during the Western Conference Final.
The Stars will need to maintain their stingy play against the high-powered Lightning, who are -155 favourites for Game 1 on Saturday at betting sites. Tampa Bay returns to the Stanley Cup Final for the first time since 2015 after disposing of the New York Islanders in six games. Like Dallas, the Islanders powered their playoff drive with a defensive game plan that limited the Lightning to two or fewer goals in three of the six games in the series.
The Lightning have shown glimpses of their vast offensive potential during their current 12-4 run. And with leading scorer and Conn Smythe Trophy hopeful Brayden Point back in the lineup after missing Game 3 and Game 5 of the Eastern Conference Final, Tampa Bay enters Game 1 as -190 chalk on the series prices to win their first Stanley Cup title since 2004.
Perhaps the biggest challenge facing Tampa Bay is the team's shaky performance against the Stars this season. The Lightning dropped a pair of one-goal decisions to Dallas, putting the brakes on a dominating five-game win streak in head-to-head matchups in which they had outscored the Stars by a wide 25-8 margin.
Lightning book ticket to Stanley Cup final after OT win knocks out Islanders – CBC.ca
Five years after socially distancing from the Prince of Wales Trophy and losing in the Stanley Cup Final, the Tampa Bay Lightning got their hands on and arms around it to embrace their Eastern Conference championship.
Anthony Cirelli scored in overtime and Tampa Bay beat the New York Islanders 2-1 in Game 6 of the East final Thursday night and go back to the Cup Final for the first time since 2015, where it'll face the Dallas Stars. Injured captain Steven Stamkos, who wouldn't even stand near the trophy then out of superstition, walked on to the ice to accept it along with the Lightning's entire travelling party.
"It didn't work last time, so we tried obviously touching the trophy this year," alternate captain Victor Hedman said. "That was a no-brainer for us. We're not superstitious but obviously didn't touch it last time, so this year we did. That's the end of it. We won one trophy and now we're going for the next one."
Stamkos, Hedman, Alex Killorn and Ryan McDonagh were the first players to shake deputy commissioner Bill Daly's hand inside the NHL bubble that has had zero positive coronavirus test results. It mattered to the team's leaders to have Stamkos there even though he hasn't played since February.
WATCH | Cirelli's OT goal lifts Lightning over Islanders:
"We wanted all the team captains up there and wanted Steven a part of it," McDonagh said. "He's been a huge part of this run even without playing. Definitely a special moment for that group and then to get the whole team involved: great moment."
Players and coaches screamed with joy after taking a team photo with Daly. That came minutes after they streamed on to the ice to celebrate Cirelli's goal 13:18 into overtime.
Tampa Bay ended each of its three series victories in overtime. Winger Patrick Maroon, the only player in the final in back-to-back years after winning with St. Louis in 2019, deadpanned, "My finger nails are gone."
Only New York lasted more than five games, pushing the Lightning to their limits before their talented core got them into the final.
"We got close," Islanders coach Barry Trotz said. "We could see the mountain top, but we couldn't get to the mountain top."
'Emotions are so high'
Now the Lightning are four wins from that mountaintop despite being without Stamkos all post-season and missing top centre Brayden Point for two games against the Islanders. They can thank defenceman Hedman for scoring his ninth goal of the playoffs, Nikita Kucherov for playing 28:22 and Andrei Vasilveskiy making 26 saves while his teammates peppered Islanders goaltender Semyon Varlamov with 48 shots.
And Cirelli, who came back from an injury scare to score the Lightning's biggest goal in years.
"The emotions are so high," Cirelli said. "We worked all year. Our goal is to be playing for the Stanley Cup. We're here now. I think it's every kid's dream to be in this situation. I think we're excited and we're ready to go."
Cirelli appeared to injure his right knee on a collision with Islanders captain Anders Lee in the second period. He returned in the third, and coach Jon Cooper said Cirelli was "doing it basically on one leg."
"Trying not to disclose injuries but it was pretty clear on that," Cooper said. "For him to come back was pretty remarkable."
WATCH | Stars eliminate Golden Knights to reach Stanley Cup:
Tampa Bay is trying to win its first championship since 2004. It's the first time in franchise history the Lightning didn't play a seven-game series in the conference finals.
It wasn't easy getting to this point against an opponent willing to rope-a-dope, block shots and wait to pounce on chances. The Islanders got their break in Game 5 to prolong the series when Tampa Bay defenceman Kevin Shattenkirk fanned on a shot to pave the way for Jordan Eberle's double-overtime goal, but they were on the wrong side of it Thursday.
"We had a chance to win," said Varlamov, whose 46 saves were a single-season playoff career high. "Disappointing, of course. We want to go to the final and I think we had a chance to go to the final and play there, but we lost. Season's over."
Woods, Mickelson booted from Winged Foot – pgatour.com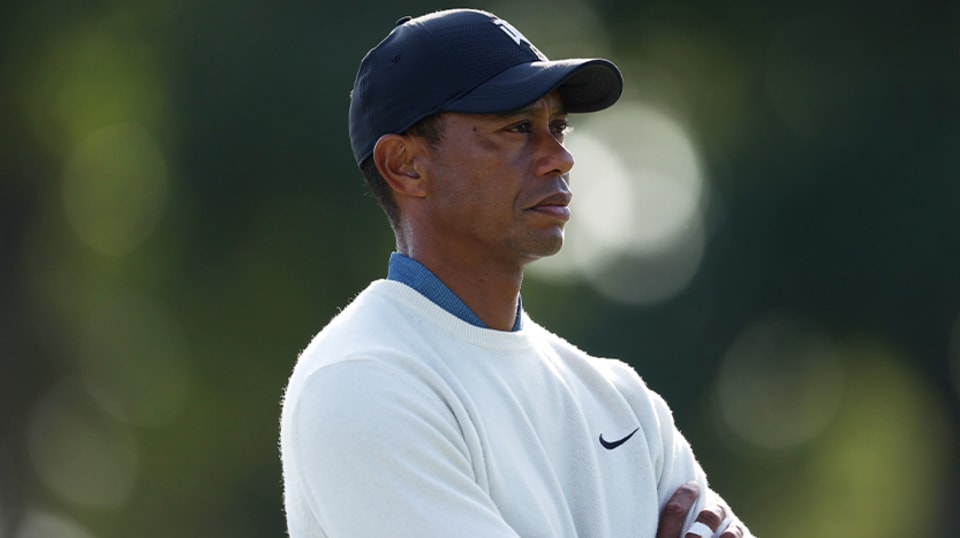 MAMARONECK, N.Y. – Exhausted. Beat up. Defeated. Veterans Tiger Woods and Phil Mickelson were among the masses who didn't make it to the weekend of the U.S. Open after they were unable to maneuver inside the top 60 players through 36 holes.
As beat up as they were after another tough examination at Winged Foot, Woods and Mickelson would much rather be getting a couple more chances at the infamous U.S. Open course instead of packing up early. They both had scores to settle, but "The Foot" stuck the boot in once more.
Woods famously missed his first major cut as a professional at Winged Foot in the 2006 U.S. Open and was hoping to make amends while chasing a record 83rd PGA TOUR win. But the 44-year-old was felled by a brace of early double bogeys and was unable to stop the momentum going awry.
---
RELATED: Full leaderboard | Winged Foot fights back in Round 2
---
Starting on the 10th following his Thursday 73, Woods doubled the 16th after also making a bogey on the 14th. He then faced some serious déjà vu when he came up short of the 18th green on approach and for the second day running chunked a chip that failed to make the putting surface.
Woods added another four bogeys on the front side before getting minor solace from birdies on two of his final three holes to shoot 7-over 77 and finish the championship 10 over, four back of the cut line.
"It's frustrating that I'm not going to be here for the weekend and be able to compete for this great championship. It feels like the way the golf course is changing, is turning, that anybody who makes the cut has the opportunity to win this championship. I didn't get myself that opportunity," Woods lamented.
"Physically it was frustrating that I didn't drive the ball as well as I needed to. Iron play was pretty much the way it has been. It's been good, and I finally putted well. But on this golf course it's imperative that you hit fairways, and I did not do that."
Mickelson was unable to rebound well enough from his dismal 79 in round one, adding a 4-over 74 to finish 13 over in his chase for a career grand slam. Hoping to make up for losing a one-shot lead on the 72nd hole in 2006, Mickelson had just one birdie on Friday. His problem was hitting just six of 28 fairways.
"I'm appreciative of the opportunity to have been able compete here and I'm disappointed I didn't play better," Mickelson said.
"I've been playing very well at home, and I get out here where the penalty for a mis-hit is severe, and I find myself getting a little tight and a little steer-y and playing some of my worst golf. That's something I've got to work on and fix."
Defending U.S. Open champion Gary Woodland (+8) won't be there to fight for a repeat result, revealing he is suffering from a hip injury.
Among others to miss the weekend are recent PGA Champion Collin Morikawa (+7), and former FedExCup and U.S. Open champion Justin Rose (+10). Jordan Spieth continued with his struggles, shooting a Friday 81 to finish at 14 over.
Other former major and or PLAYERS champions to miss out included Martin Kaymer (+7), Keegan Bradley (+8), Si Woo Kim (+9), Matt Kuchar (+9), Jimmy Walker (+10), Danny Willett (+10), Henrik Stenson (+11), Sergio Garcia (+15) and Graeme McDowell (+16).